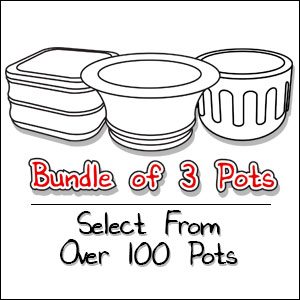 3-Pack Bundle of Pots (2.5 inch)
More than 100 to choose from. Made in the USA. Precast with permanent pigment. 2.5 inch opening at the widest point. Drainage holes installed. High volume production with value in mind. Priced at half of our previous Chinese imports for maximum savings. Intended for plants valued at less than $50. Pots will contain minor visual defects normally found in the casting process. Paint pots(sample pack of paint) can be found as one of the options below. We recommend purchasing outdoor acrylic paint if you plan on painting more than one pot.
Resetting the box will remove all the added products.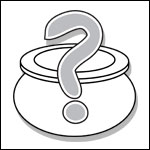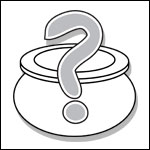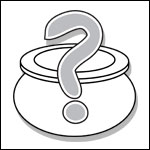 Expand Box
UFO Terracotta 2.5 Inch Pot
Show Details
Hide Details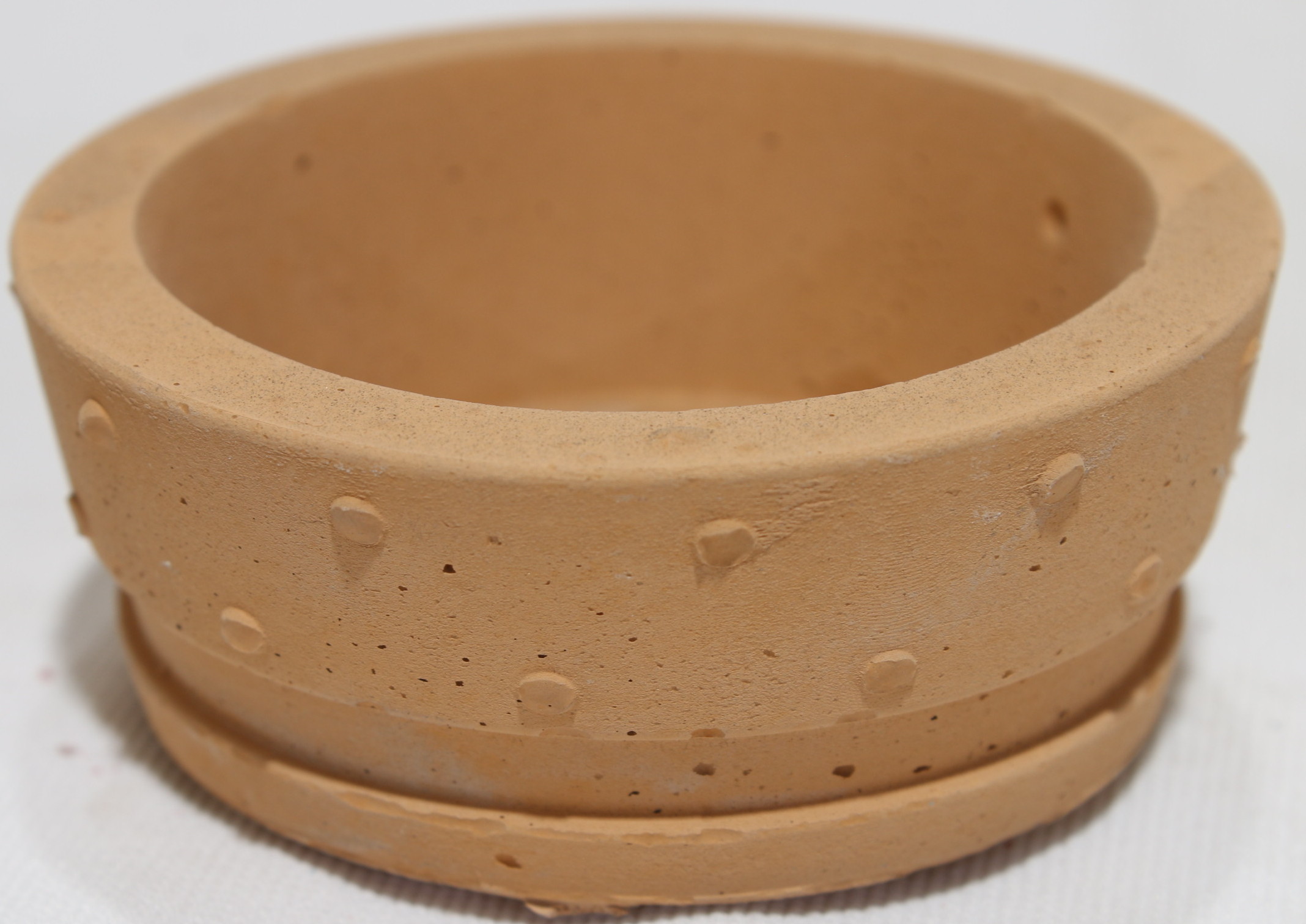 UFO Terracotta 2.5 Inch Pot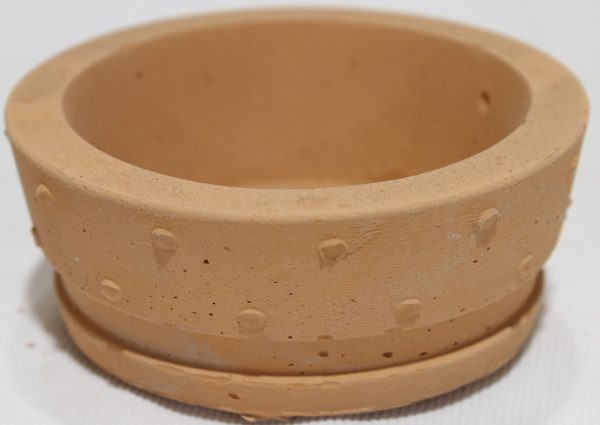 UFO Grey 2.5 Inch Pot
Show Details
Hide Details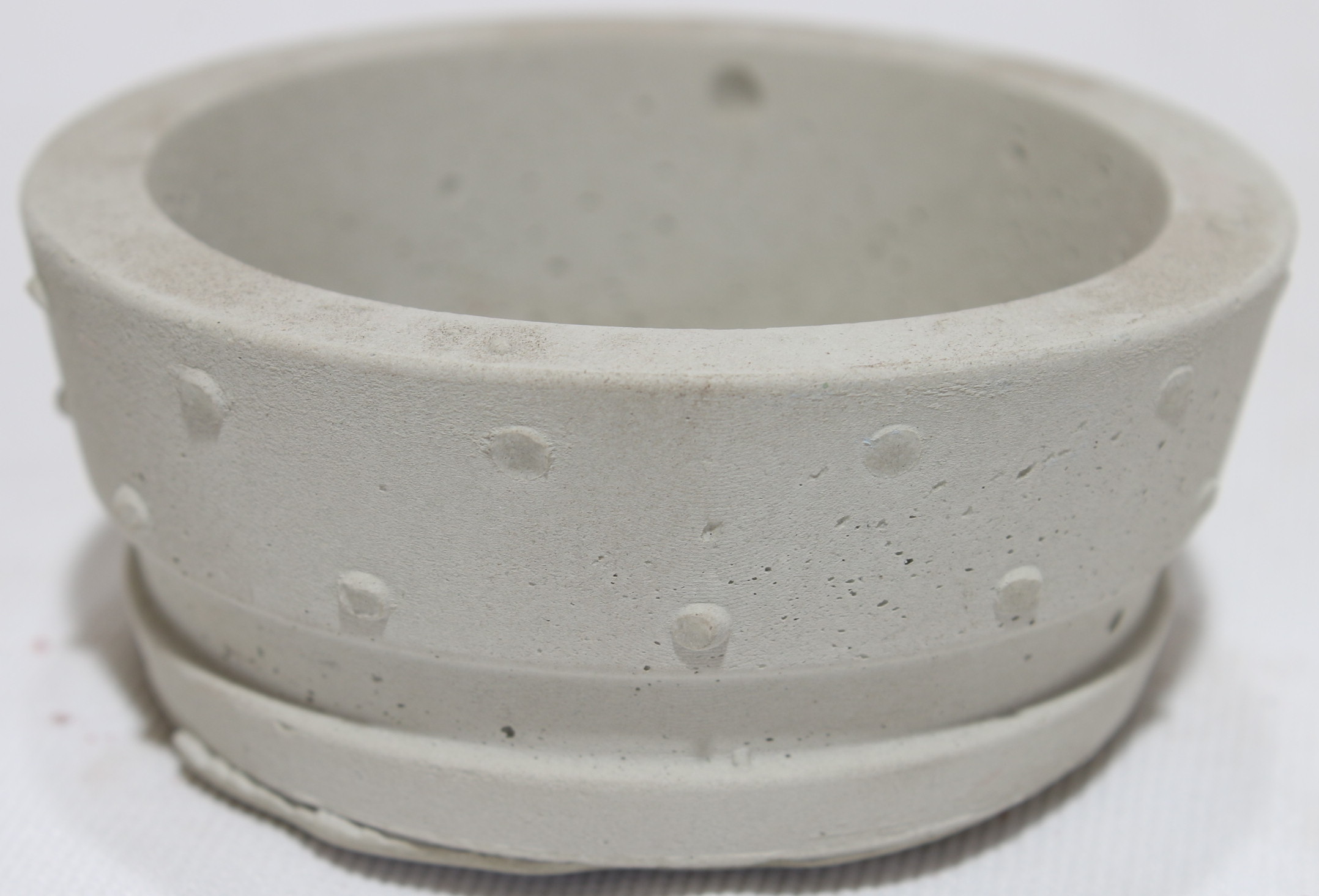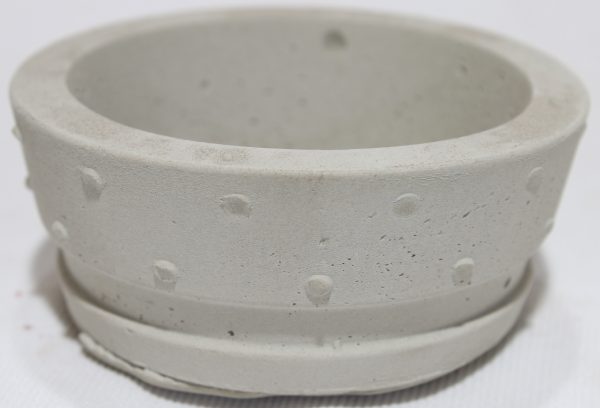 UFO Pastel Green 2.5 Inch Pot
Show Details
Hide Details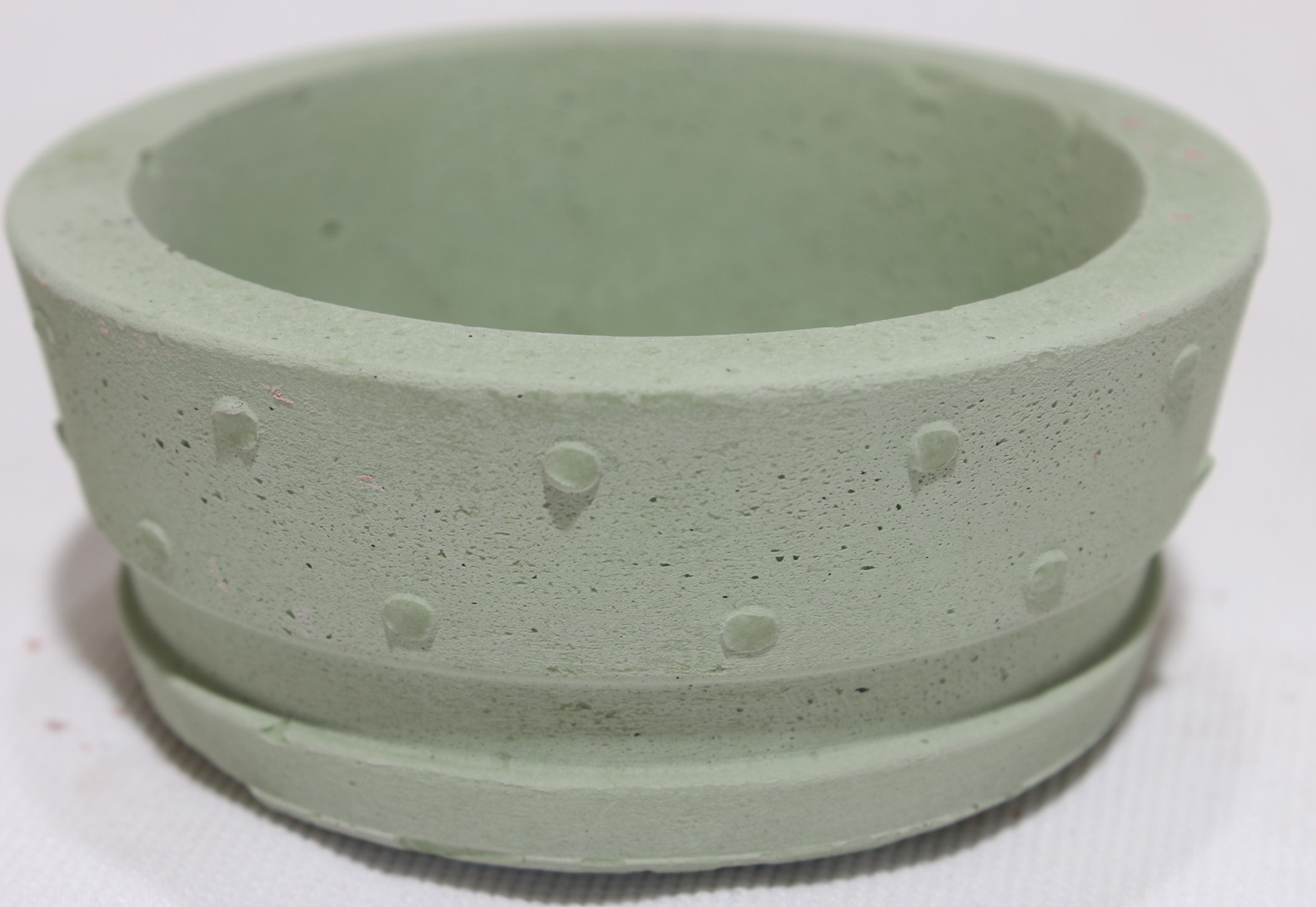 UFO Pastel Green 2.5 Inch Pot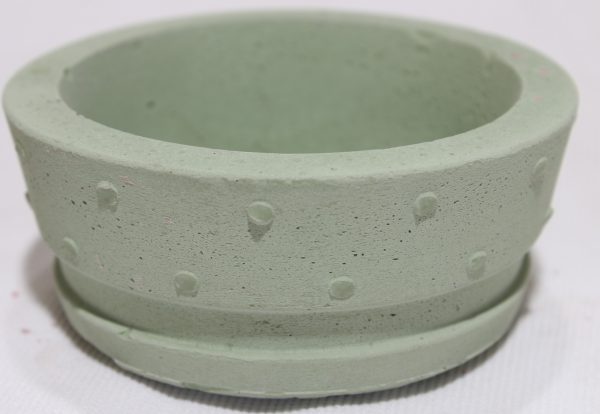 UFO Pastel Blue 2.5 Inch Pot
Show Details
Hide Details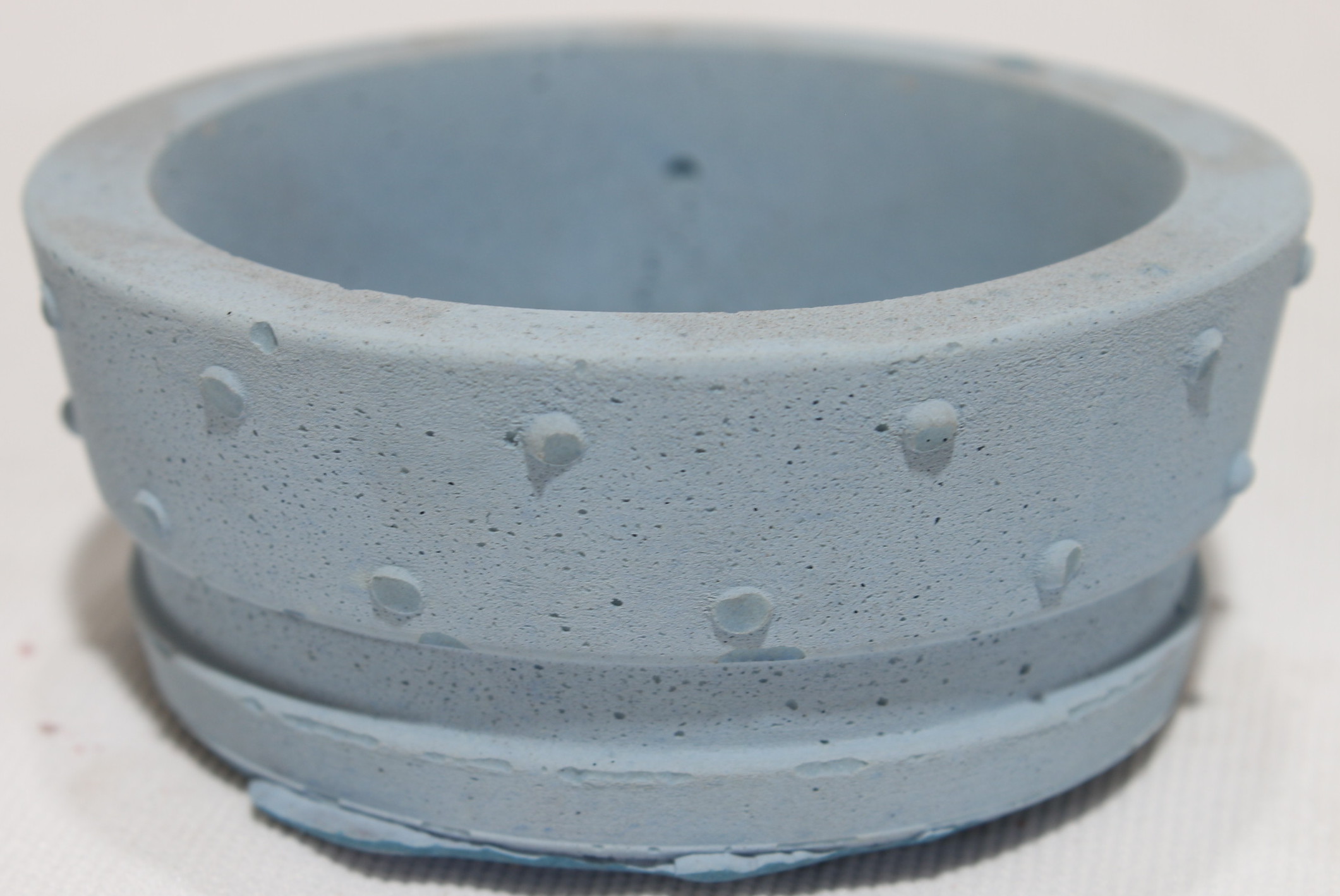 UFO Pastel Blue 2.5 Inch Pot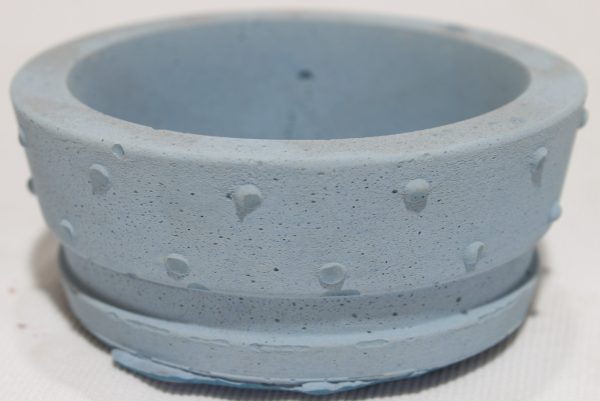 UFO Pastel Pink 2.5 Inch Pot
Show Details
Hide Details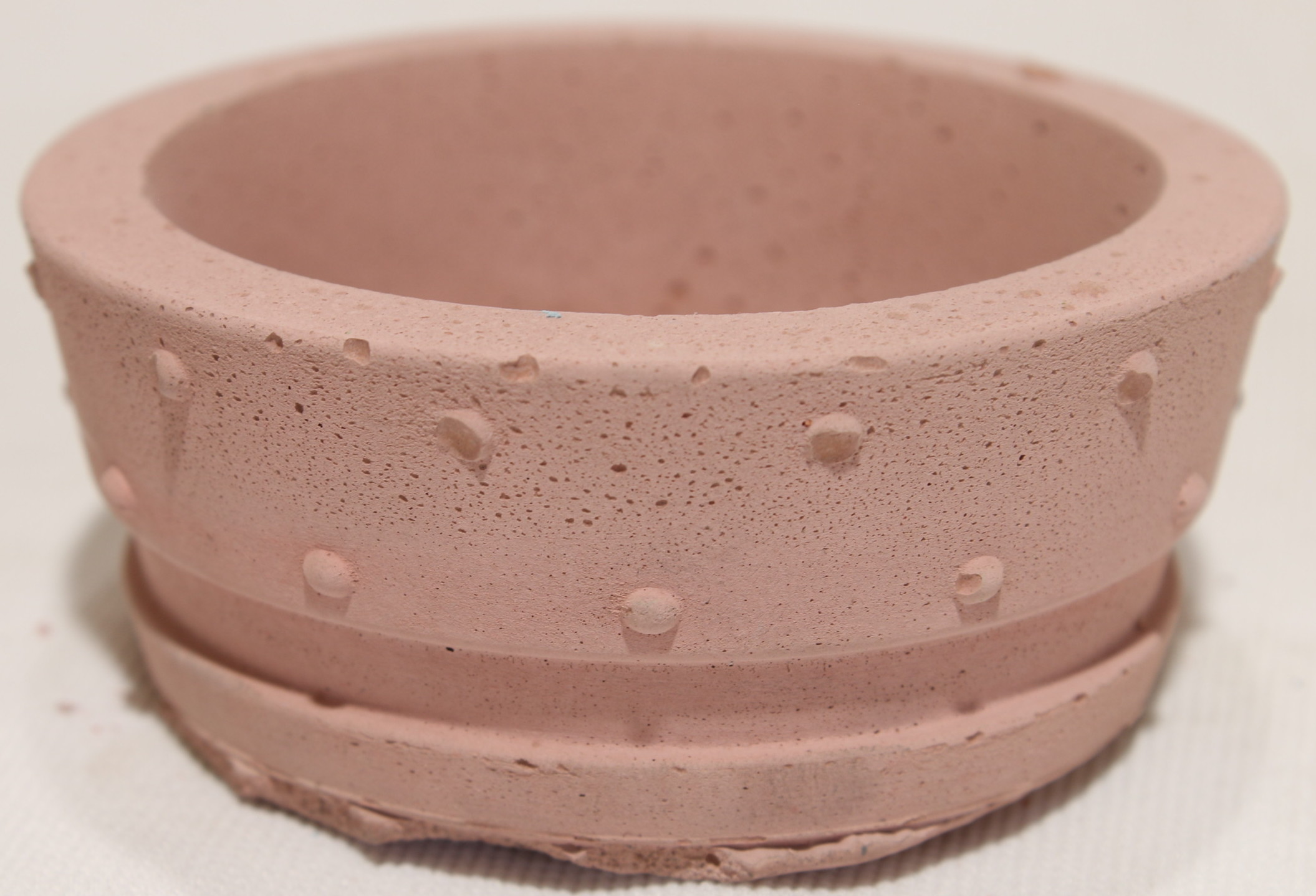 UFO Pastel Pink 2.5 Inch Pot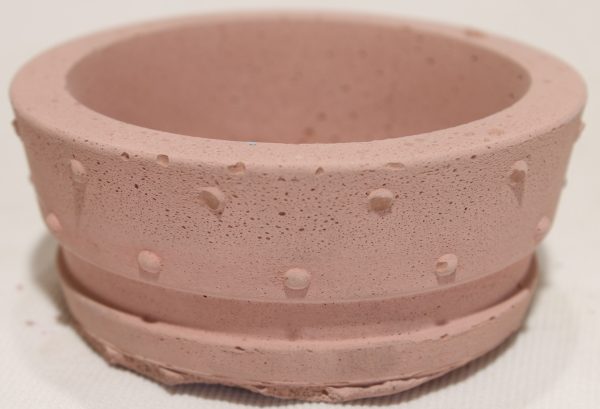 UFO Charcoal 2.5 Inch Pot
Show Details
Hide Details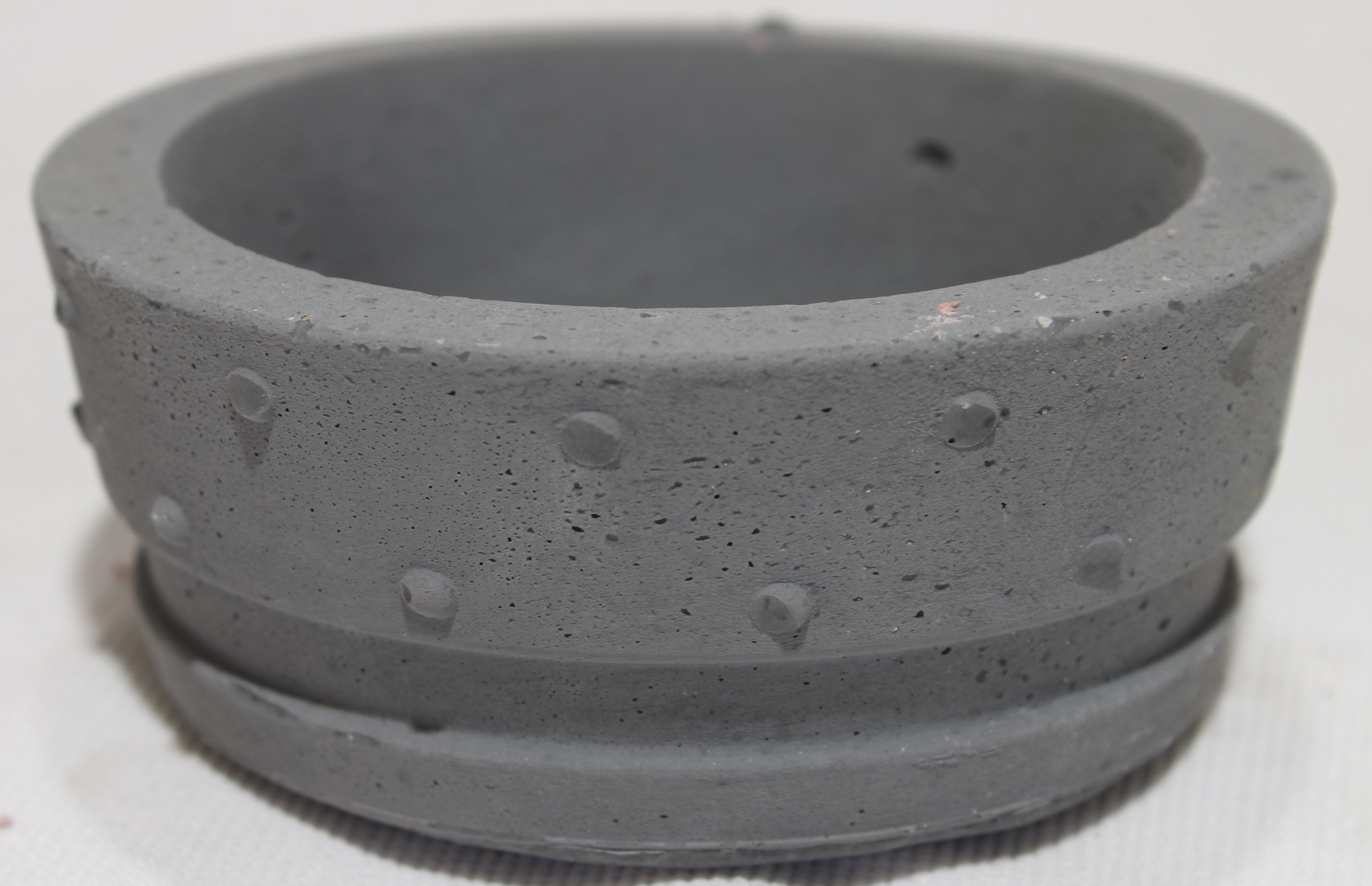 UFO Charcoal 2.5 Inch Pot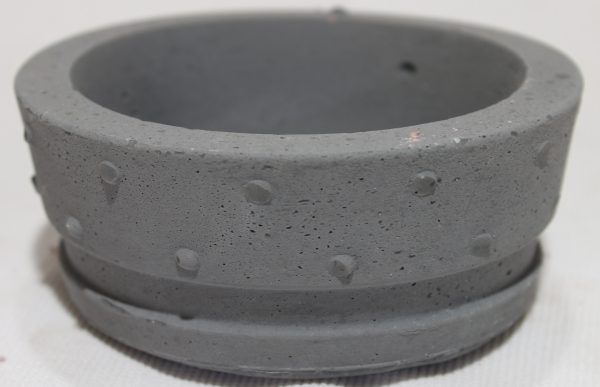 Tombstone Terracotta 2.5 Inch Pot
Show Details
Hide Details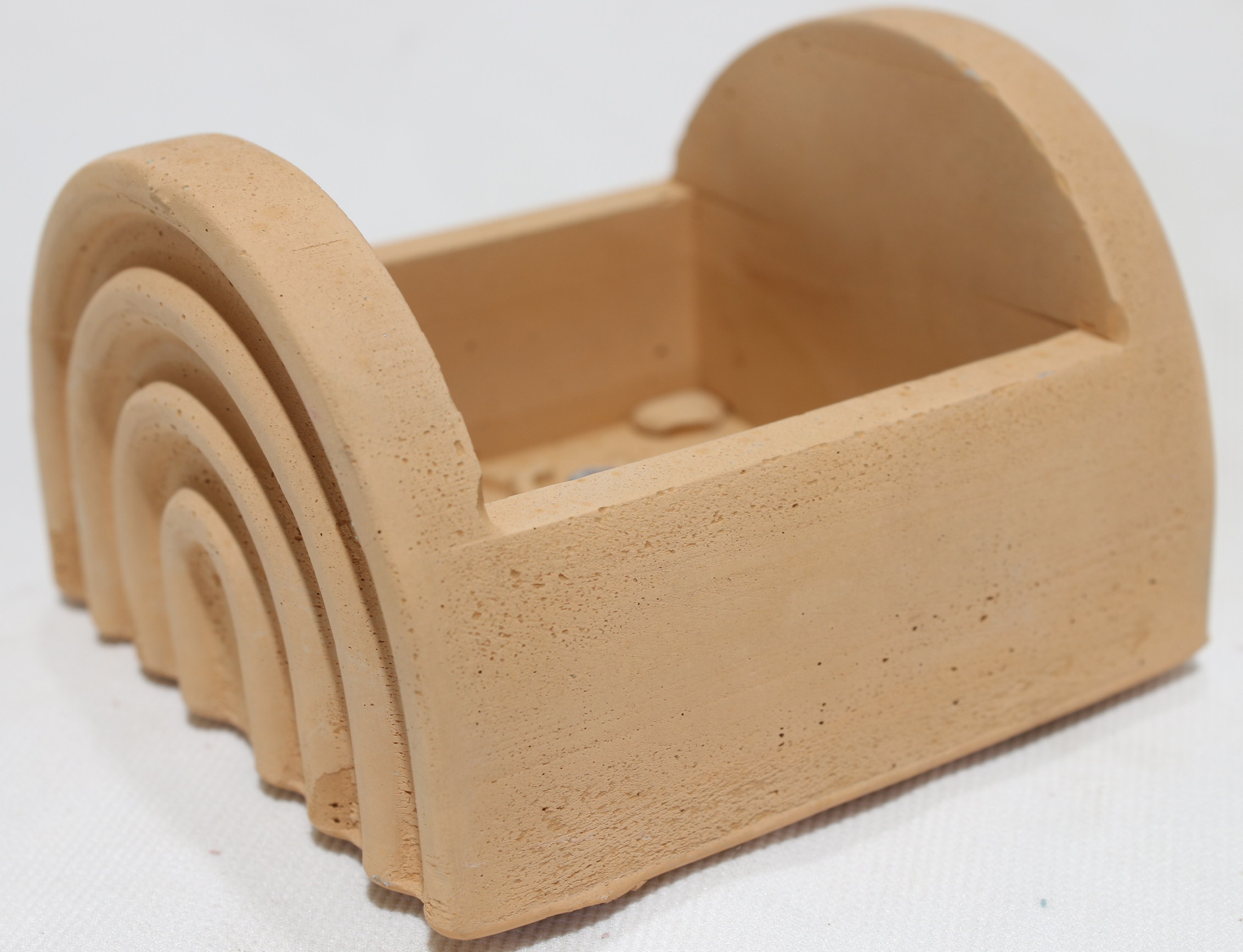 Tombstone Terracotta 2.5 Inch Pot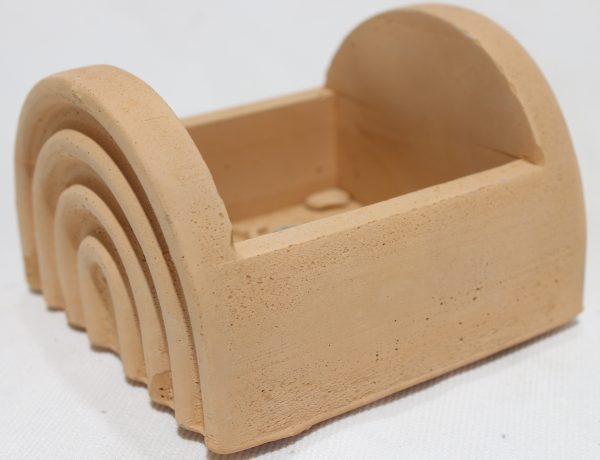 Tombstone Pastel Green 2.5 Inch Pot
Show Details
Hide Details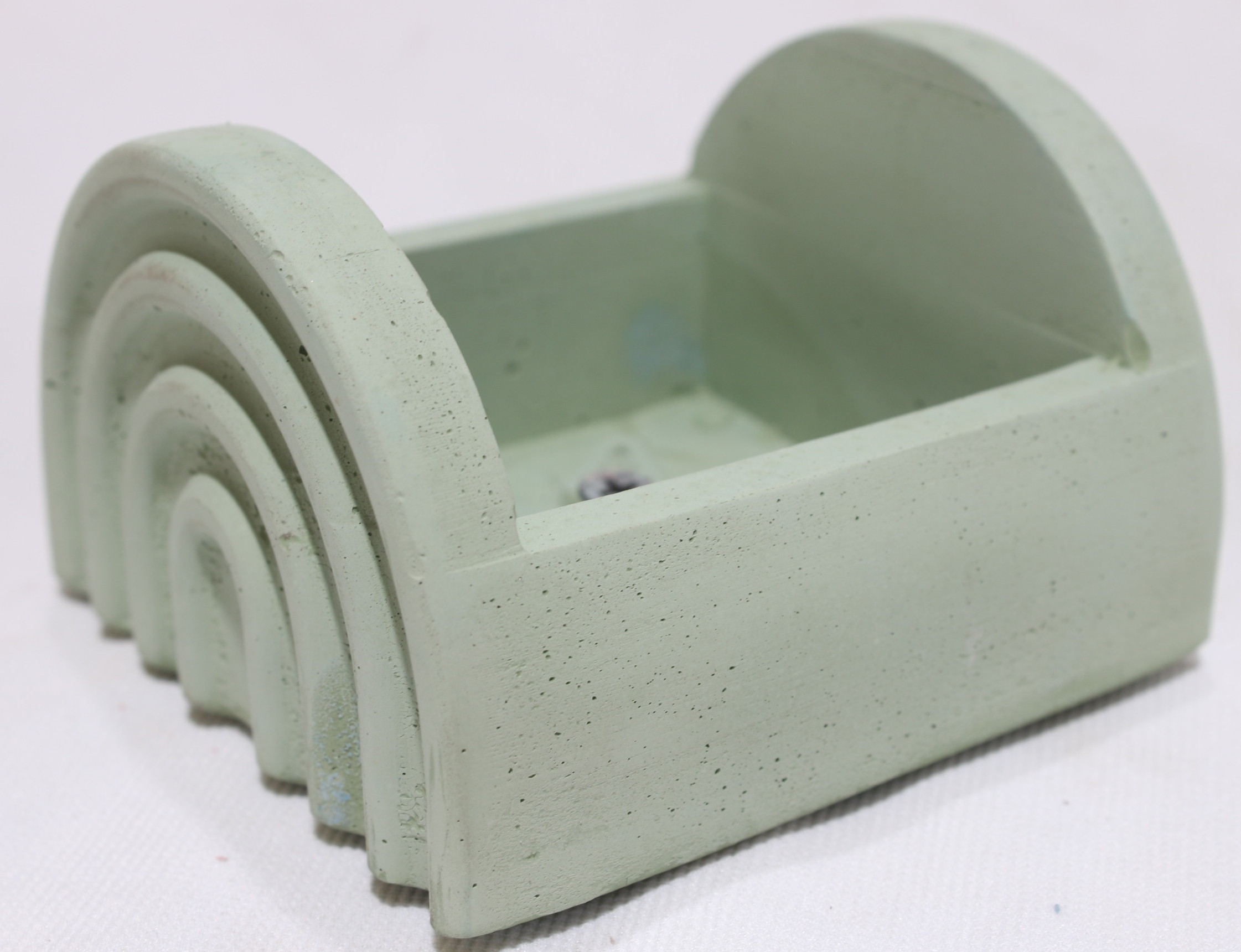 Tombstone Pastel Green 2.5 Inch Pot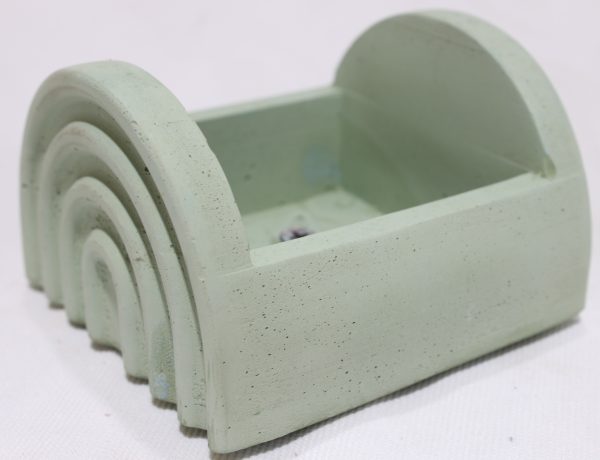 Tombstone Pastel Blue 2.5 Inch Pot
Show Details
Hide Details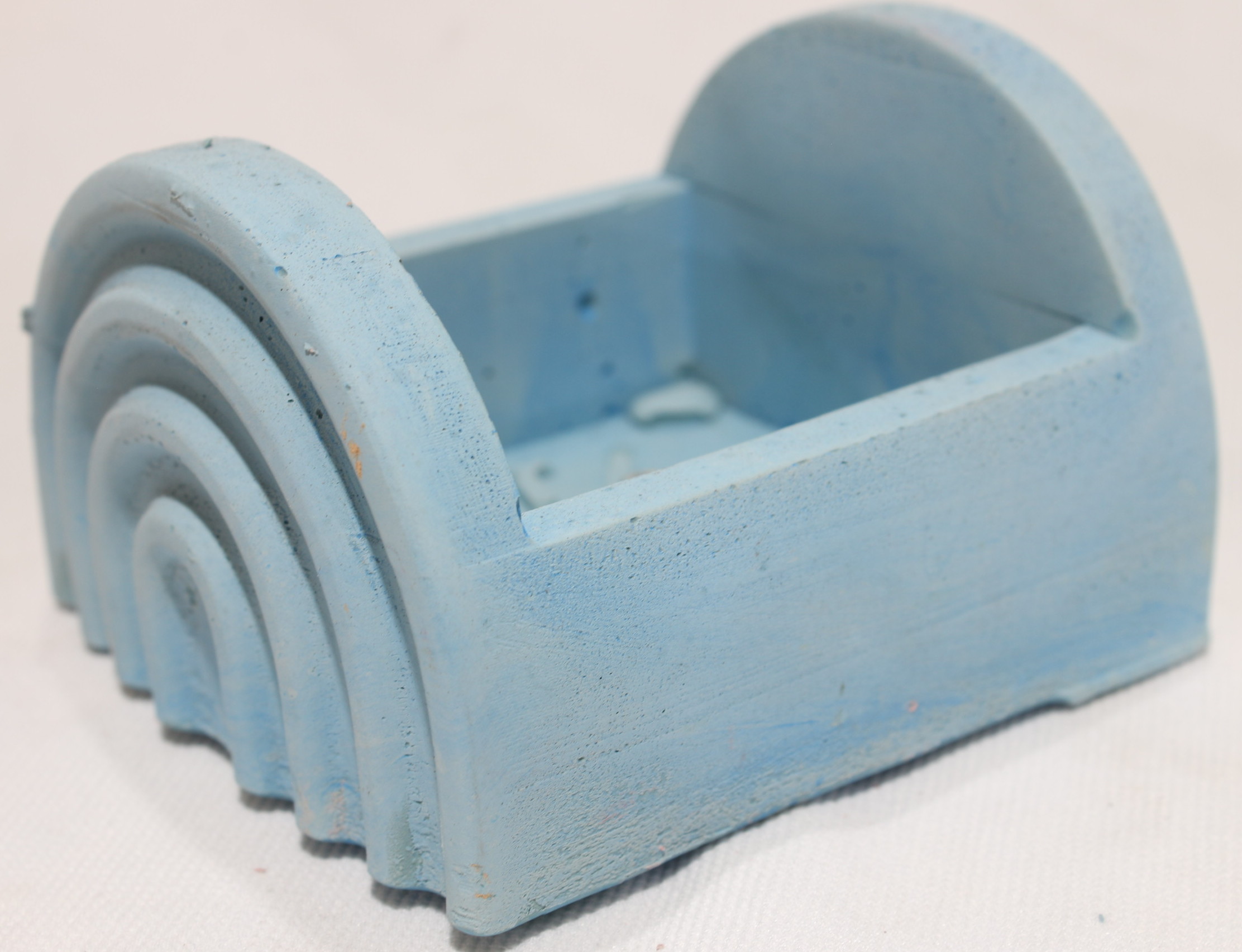 Tombstone Pastel Blue 2.5 Inch Pot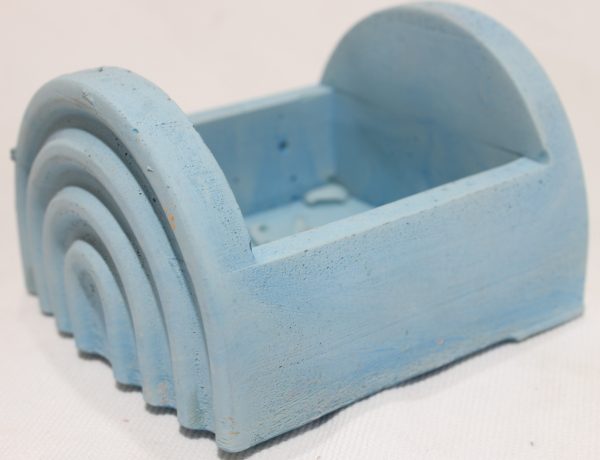 Tombstone Pastel Pink 2.5 Inch Pot
Show Details
Hide Details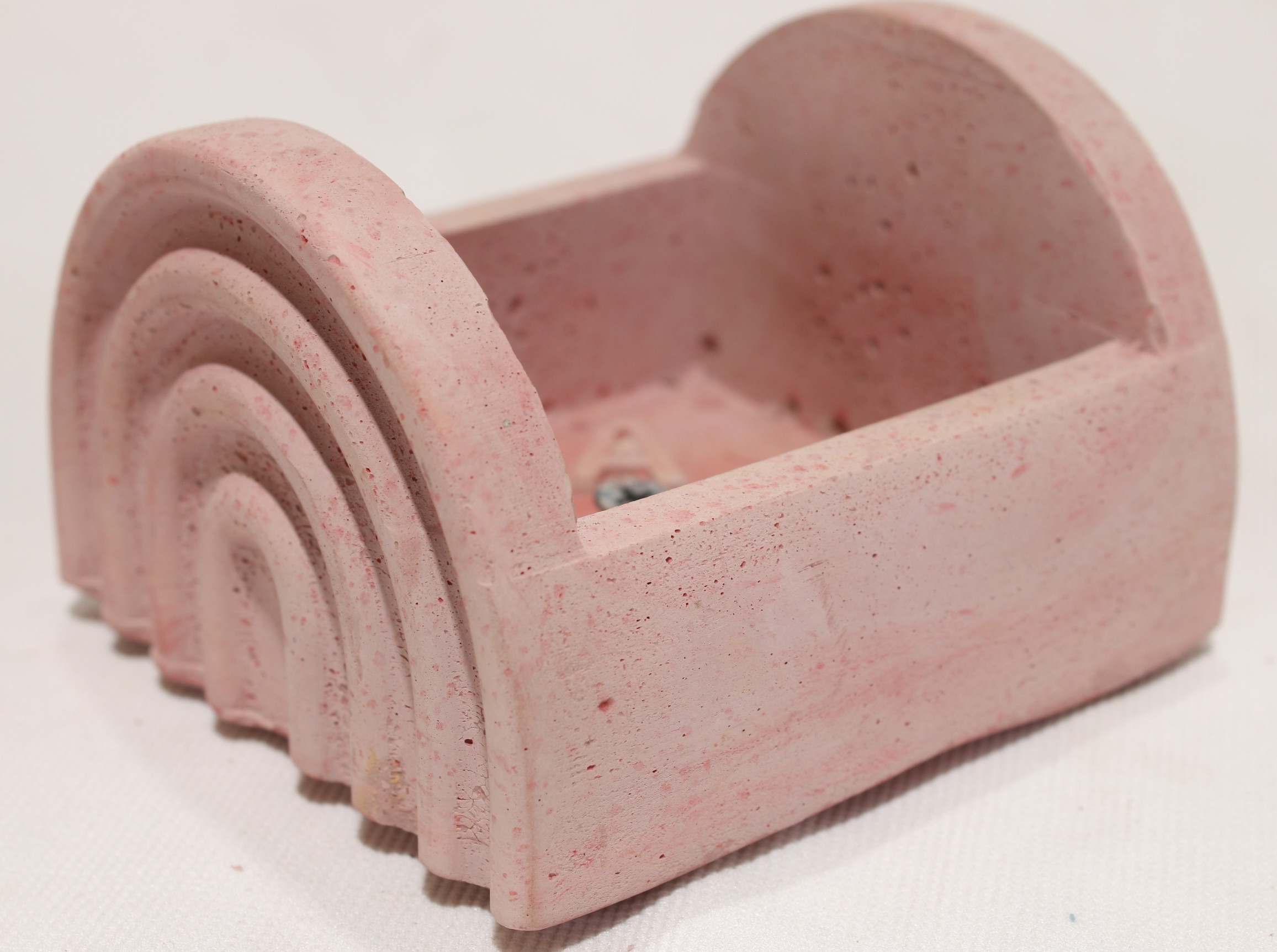 Tombstone Pastel Pink 2.5 Inch Pot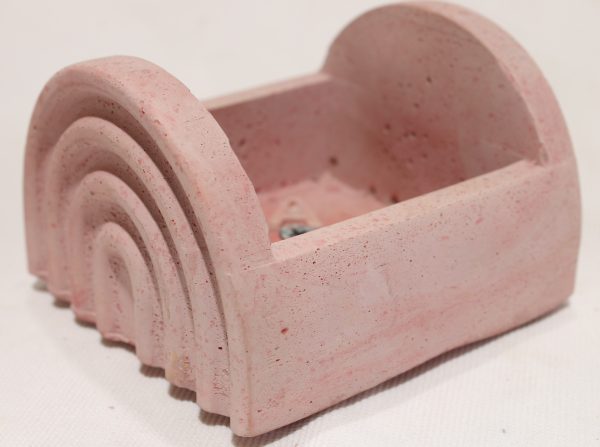 Tombstone Grey 2.5 Inch Pot
Show Details
Hide Details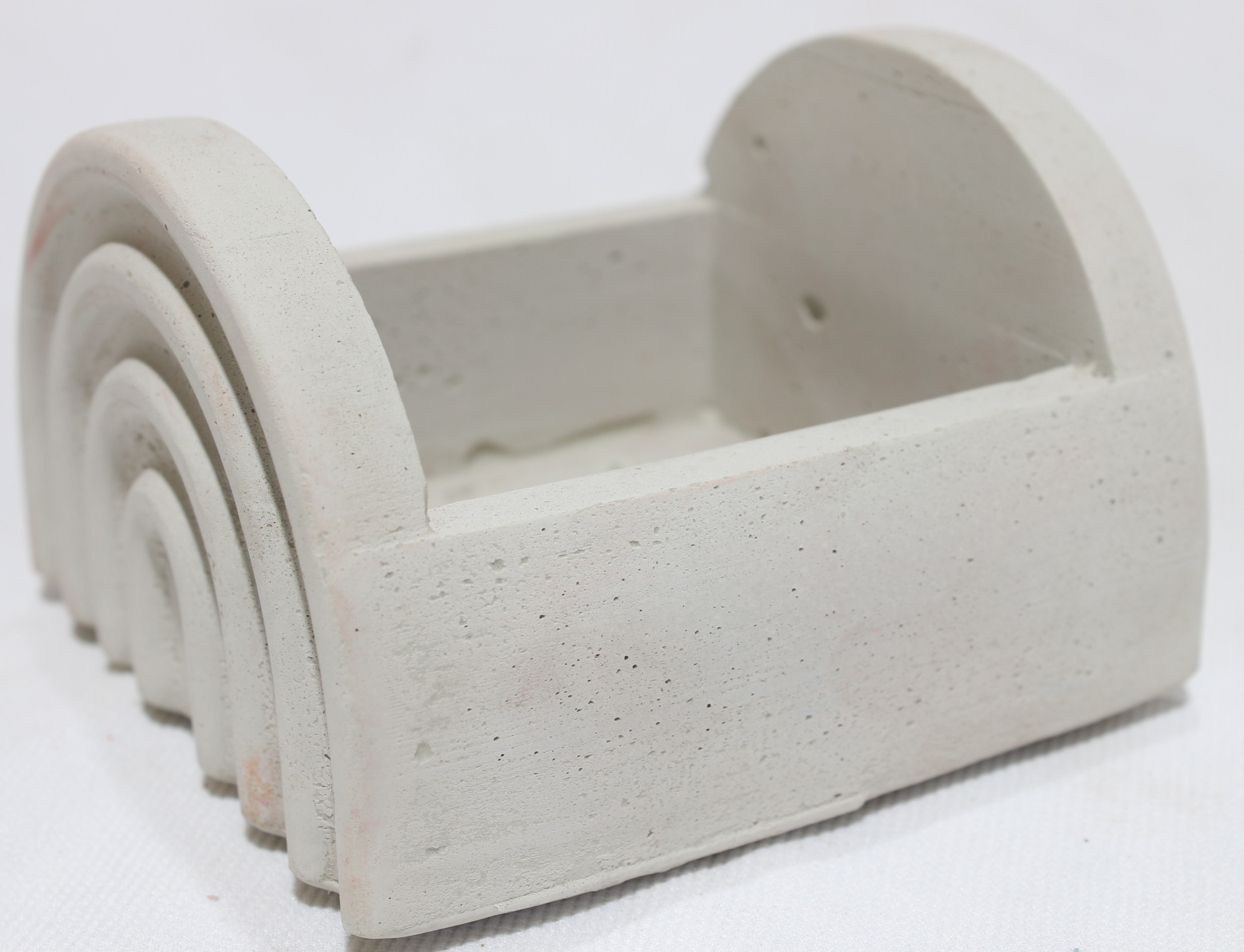 Tombstone Grey 2.5 Inch Pot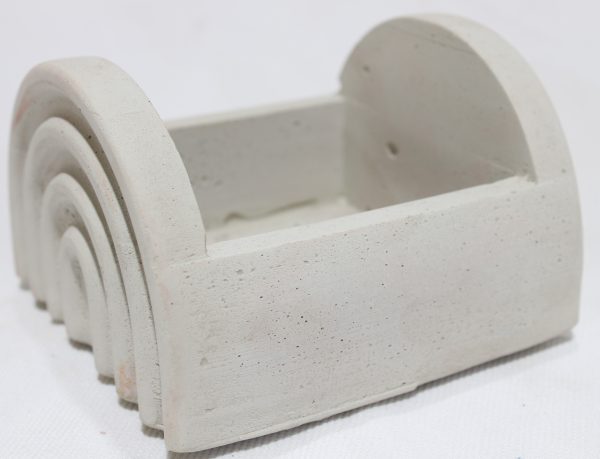 ThreeRing Pastel Green 2.5 Inch Pot
Show Details
Hide Details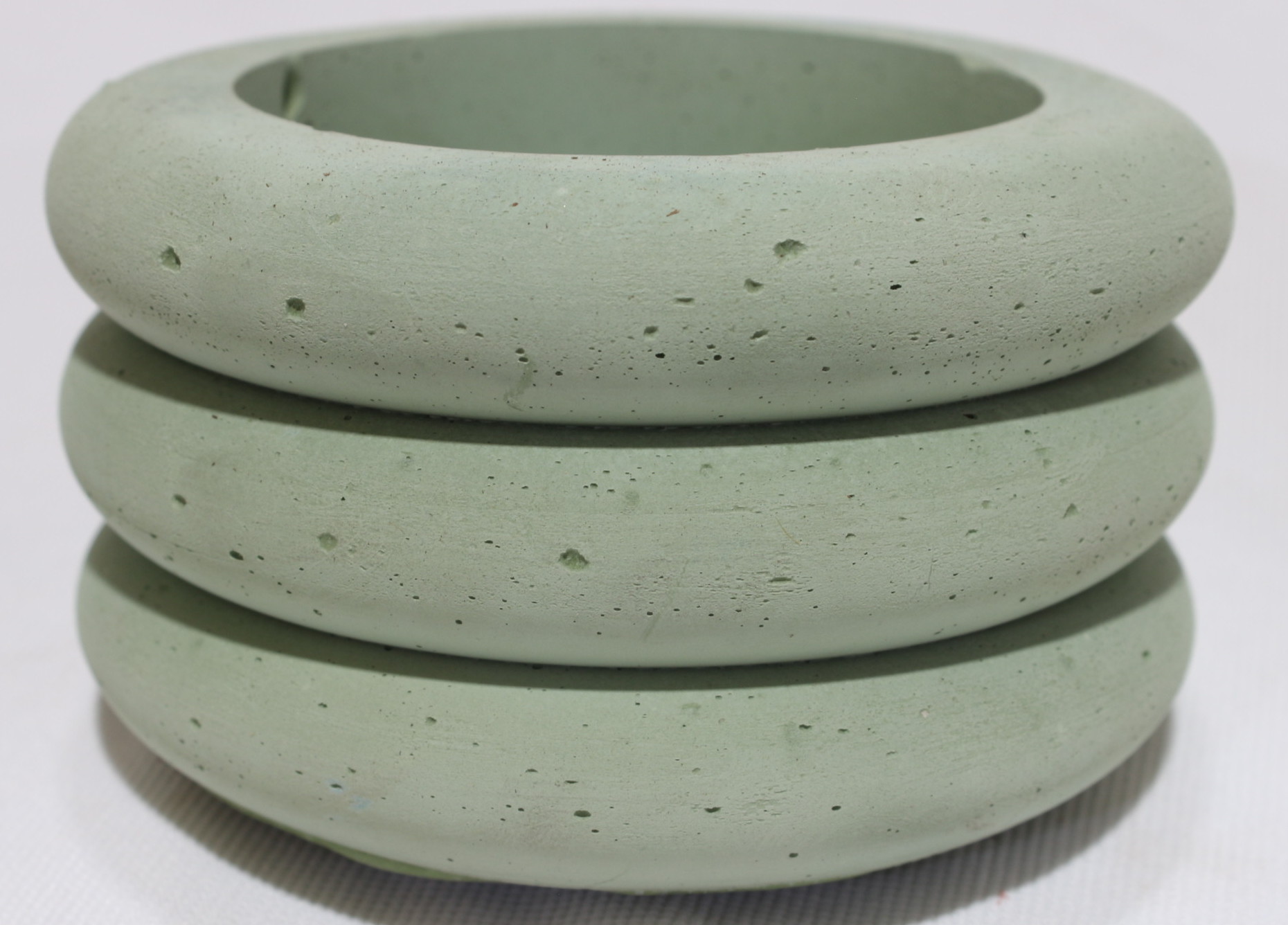 ThreeRing Pastel Green 2.5 Inch Pot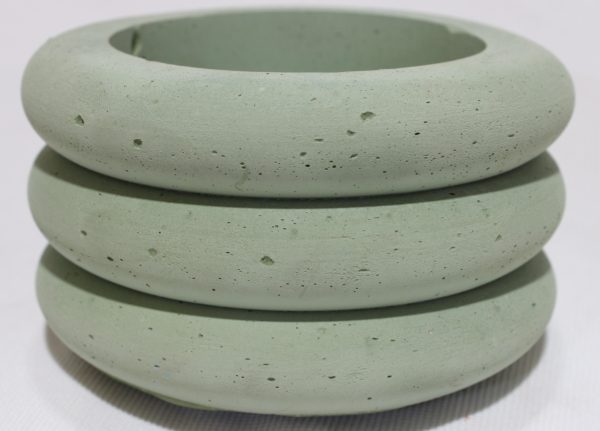 ThreeRing Pastel Pink 2.5 Inch Pot
Show Details
Hide Details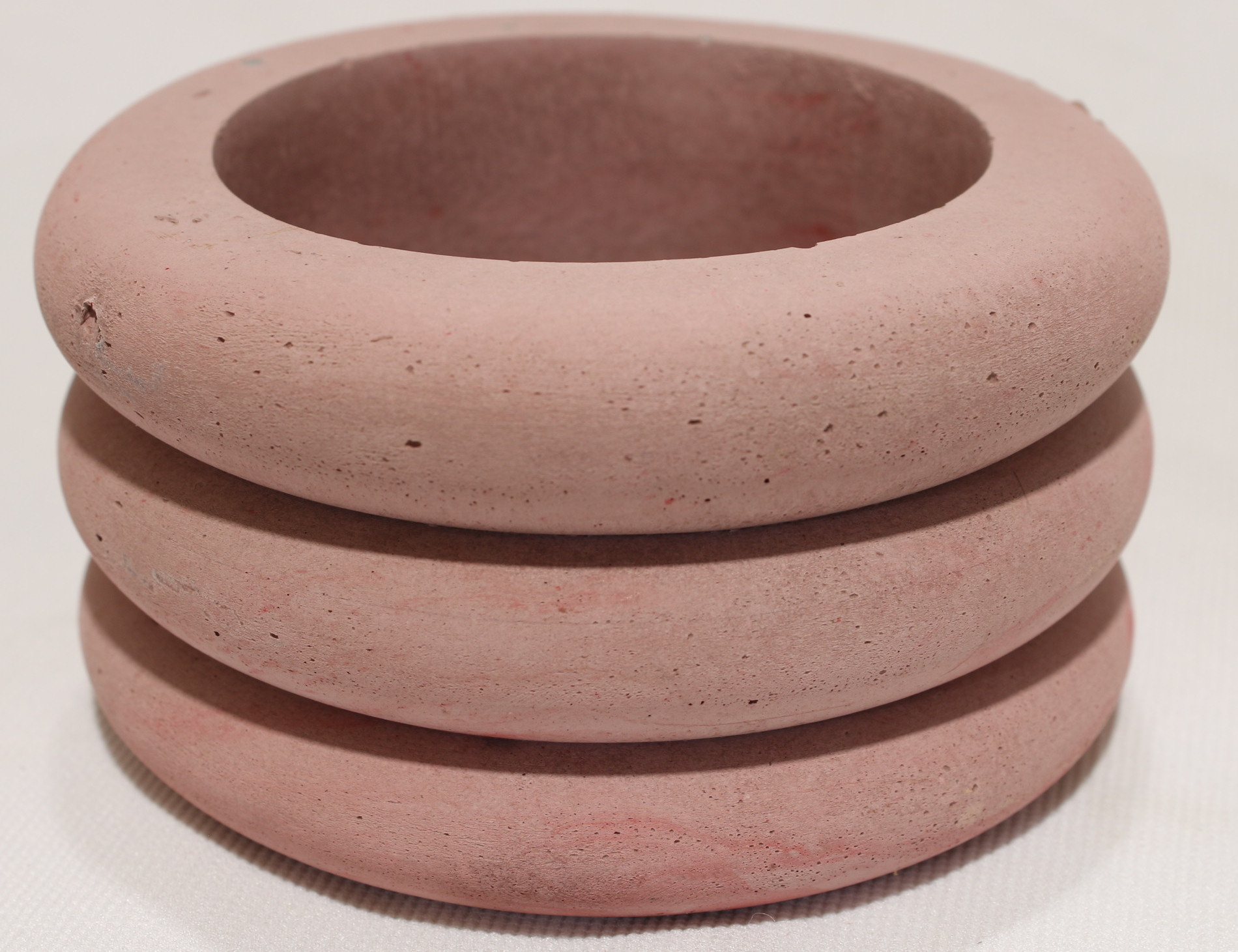 ThreeRing Pastel Pink 2.5 Inch Pot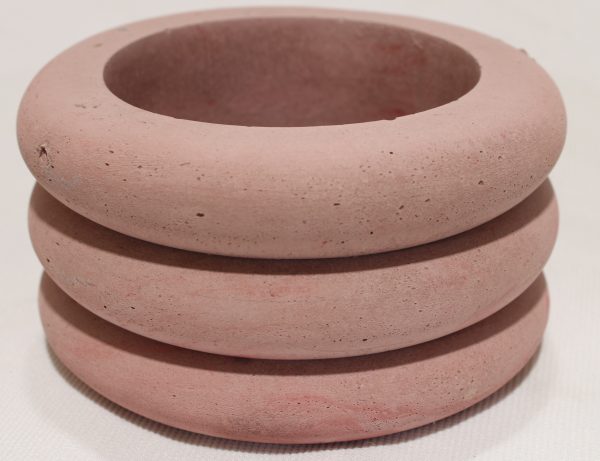 ThreeRing Terracotta 2.5 Inch Pot
Show Details
Hide Details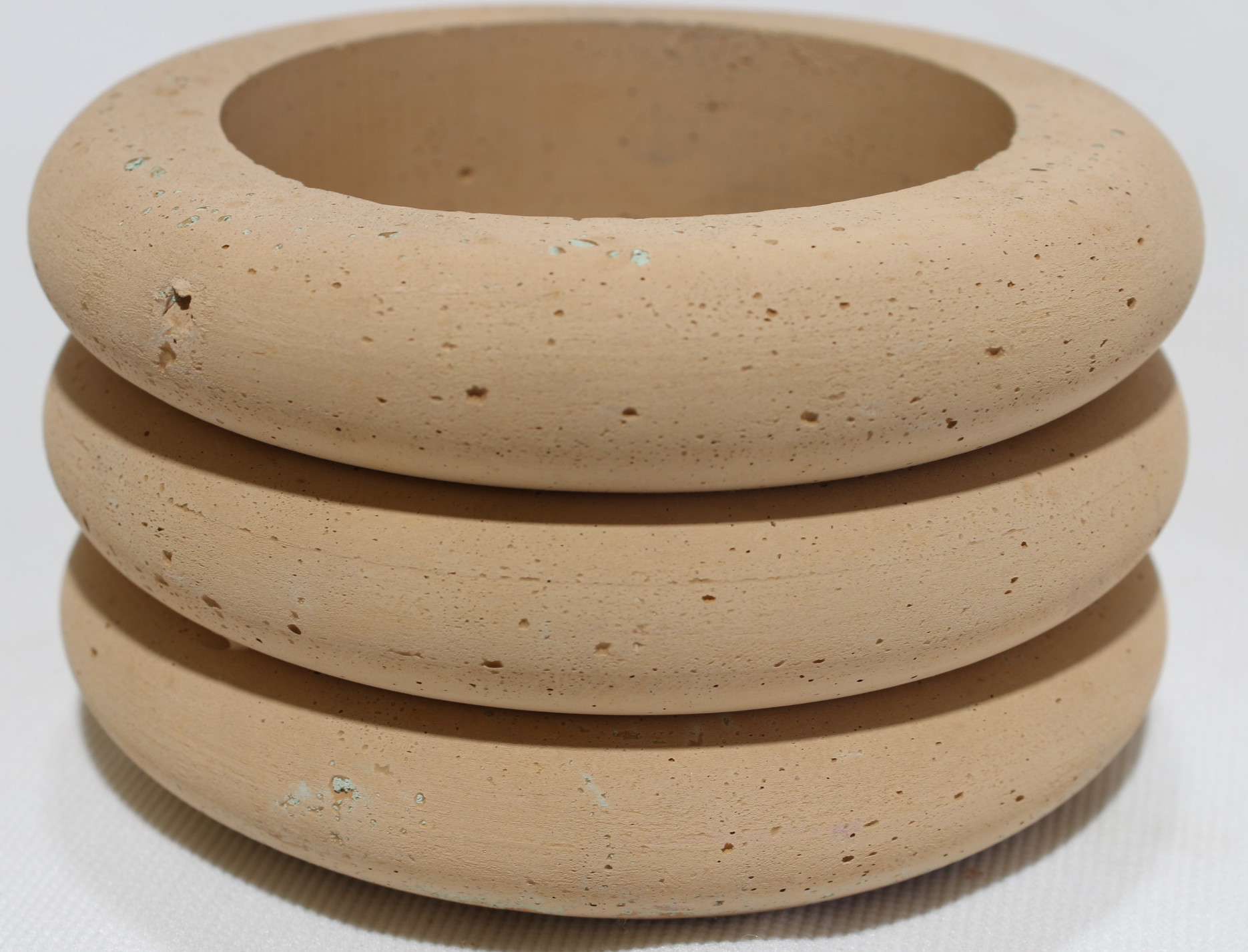 ThreeRing Terracotta 2.5 Inch Pot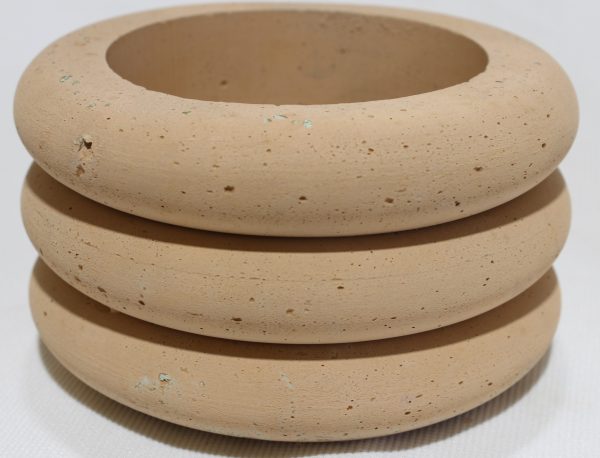 Strawberry Pastel Pink 2.5 Inch Pot
Show Details
Hide Details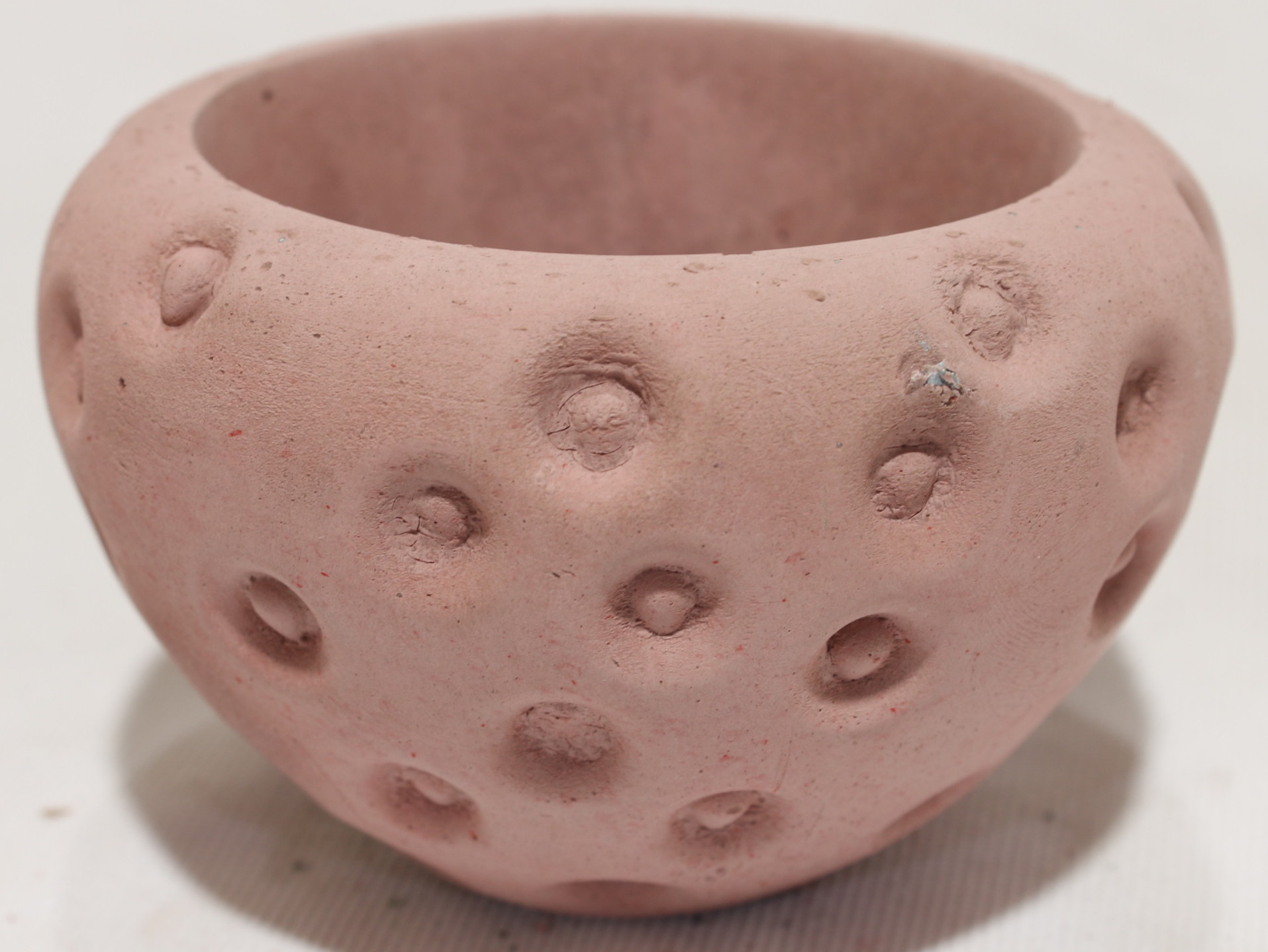 Strawberry Pastel Pink 2.5 Inch Pot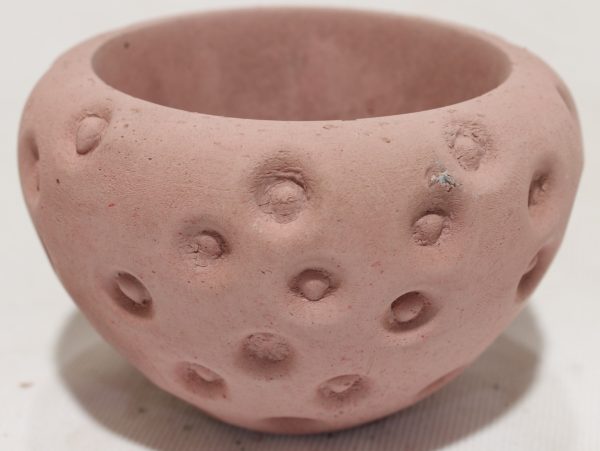 ThreeRing Grey 2.5 Inch Pot
Show Details
Hide Details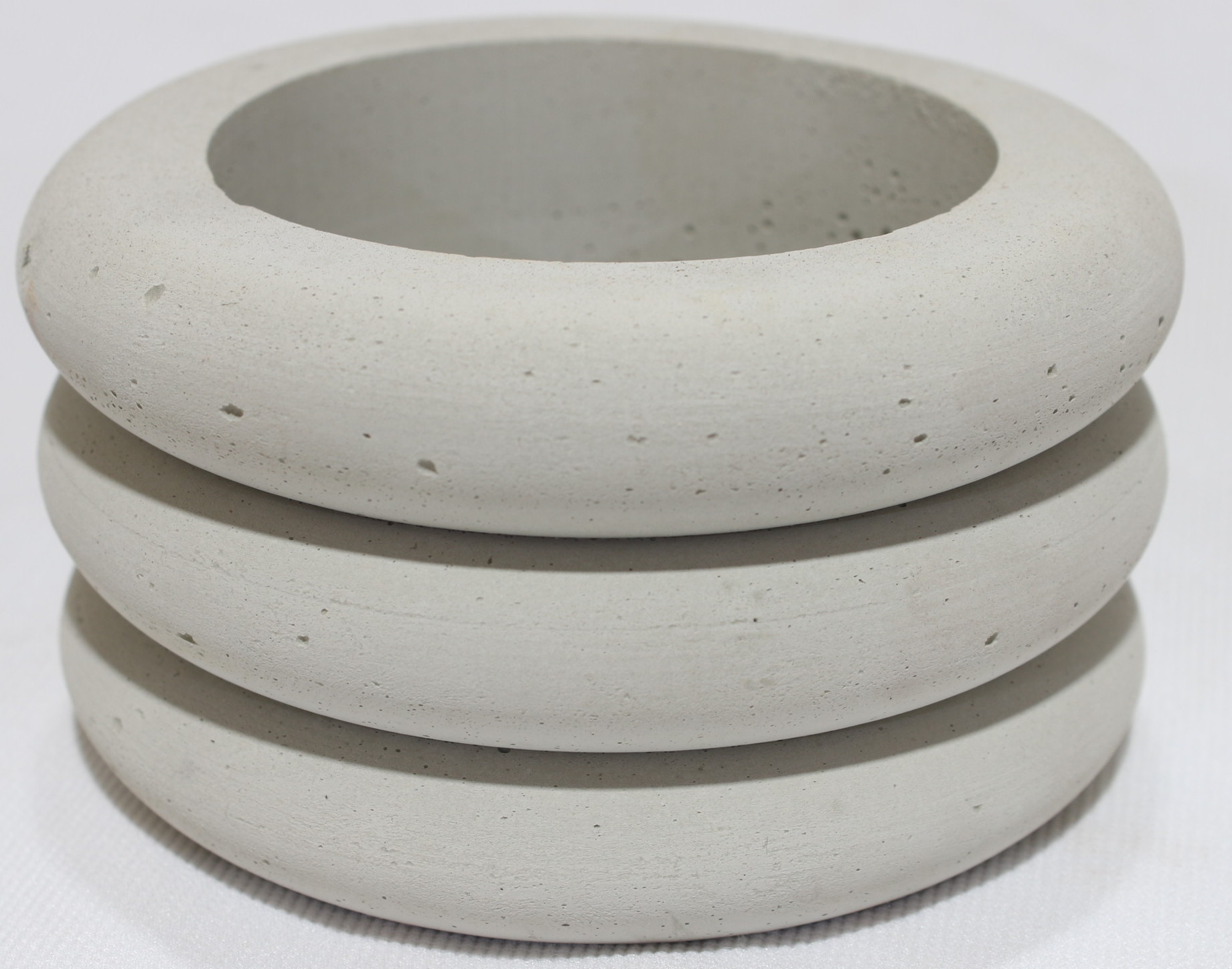 ThreeRing Grey 2.5 Inch Pot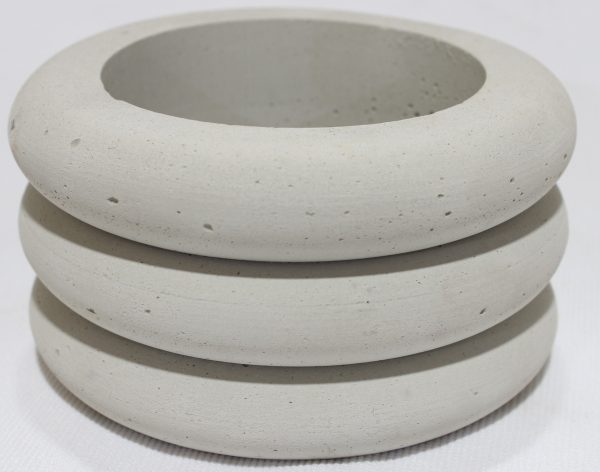 ThreeRing Pastel Blue 2.5 Inch Pot
Show Details
Hide Details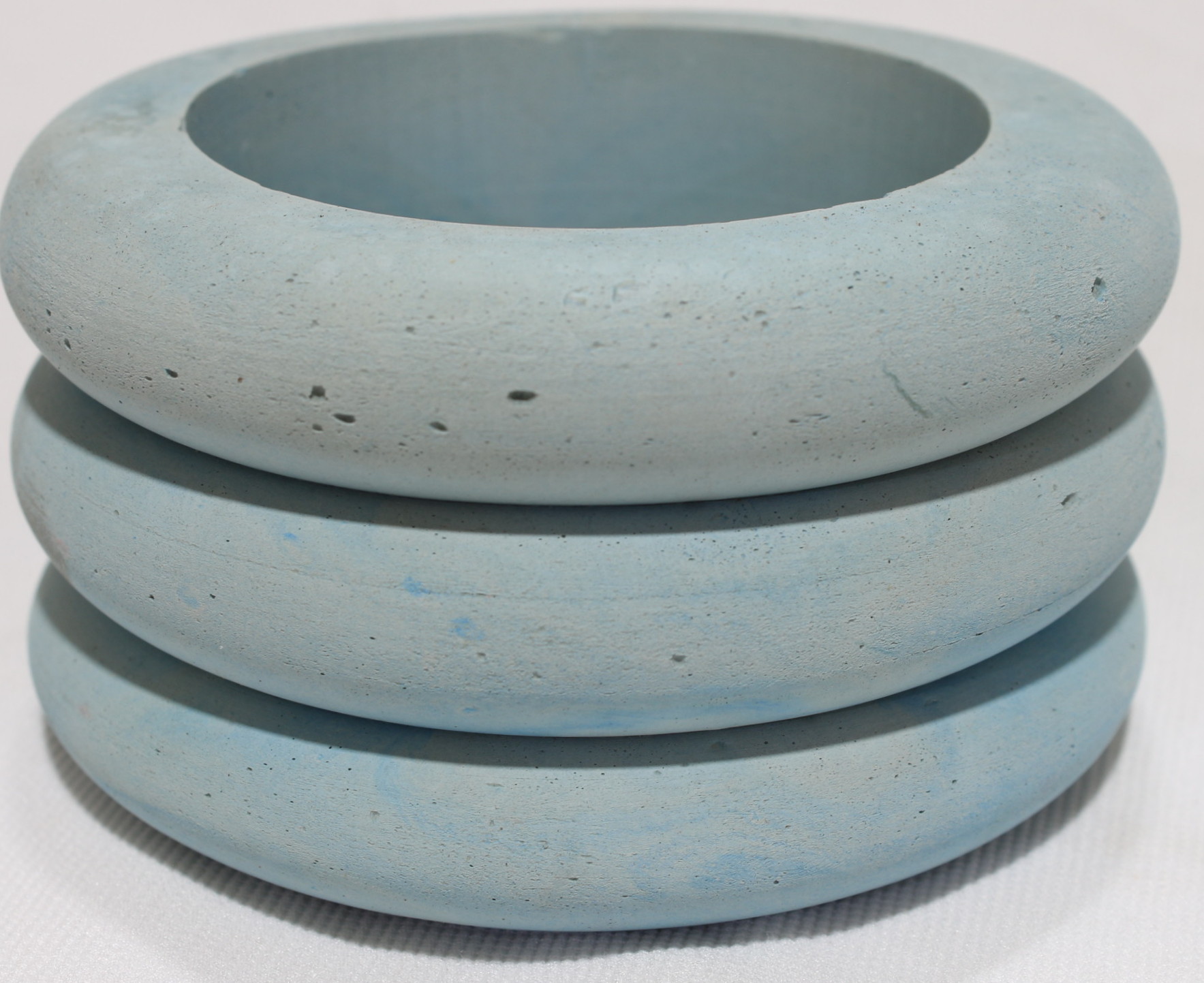 ThreeRing Pastel Blue 2.5 Inch Pot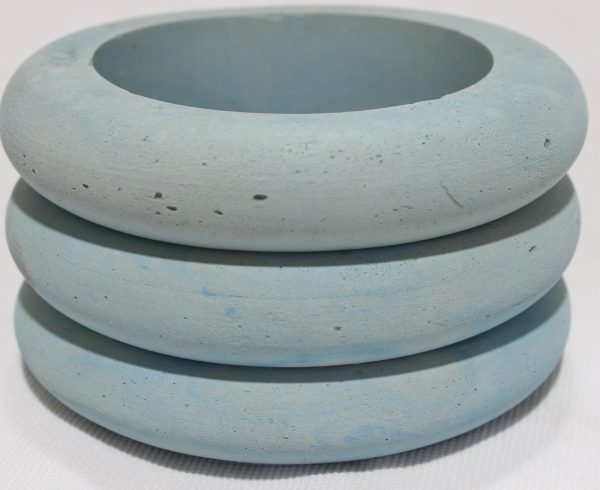 ThreeRing Charcoal 2.5 Inch Pot
Show Details
Hide Details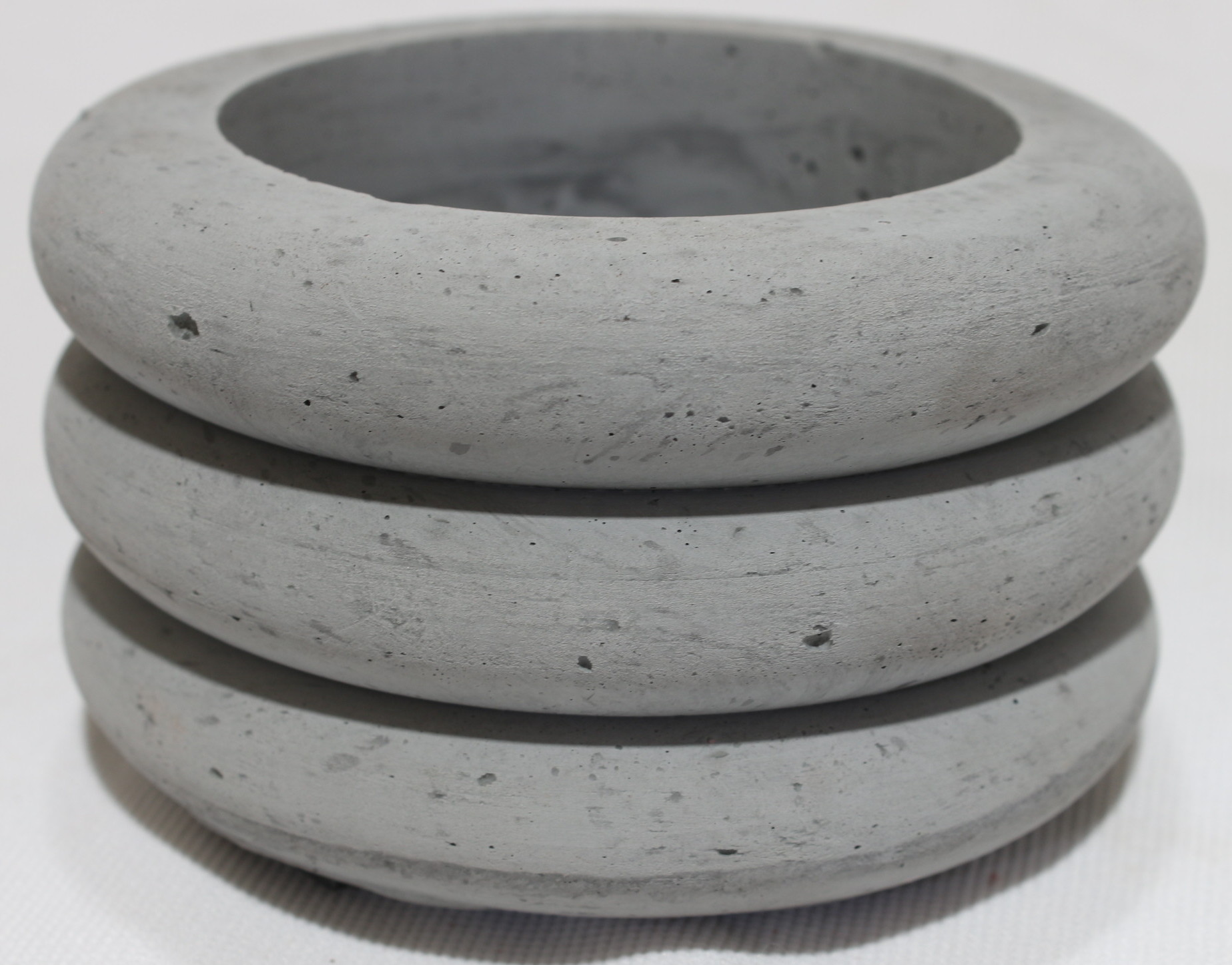 ThreeRing Charcoal 2.5 Inch Pot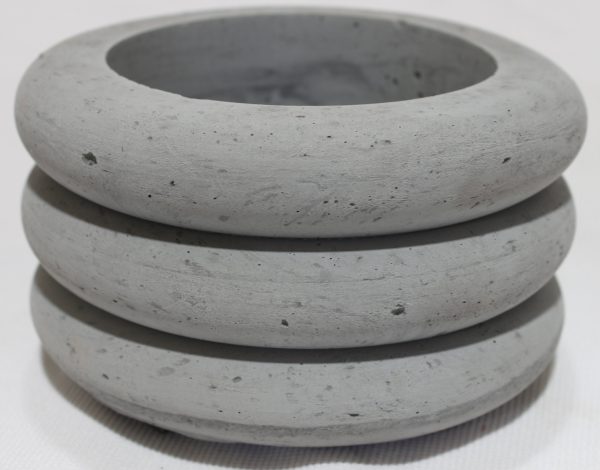 Strawberry Pastel Green 2.5 Inch Pot
Show Details
Hide Details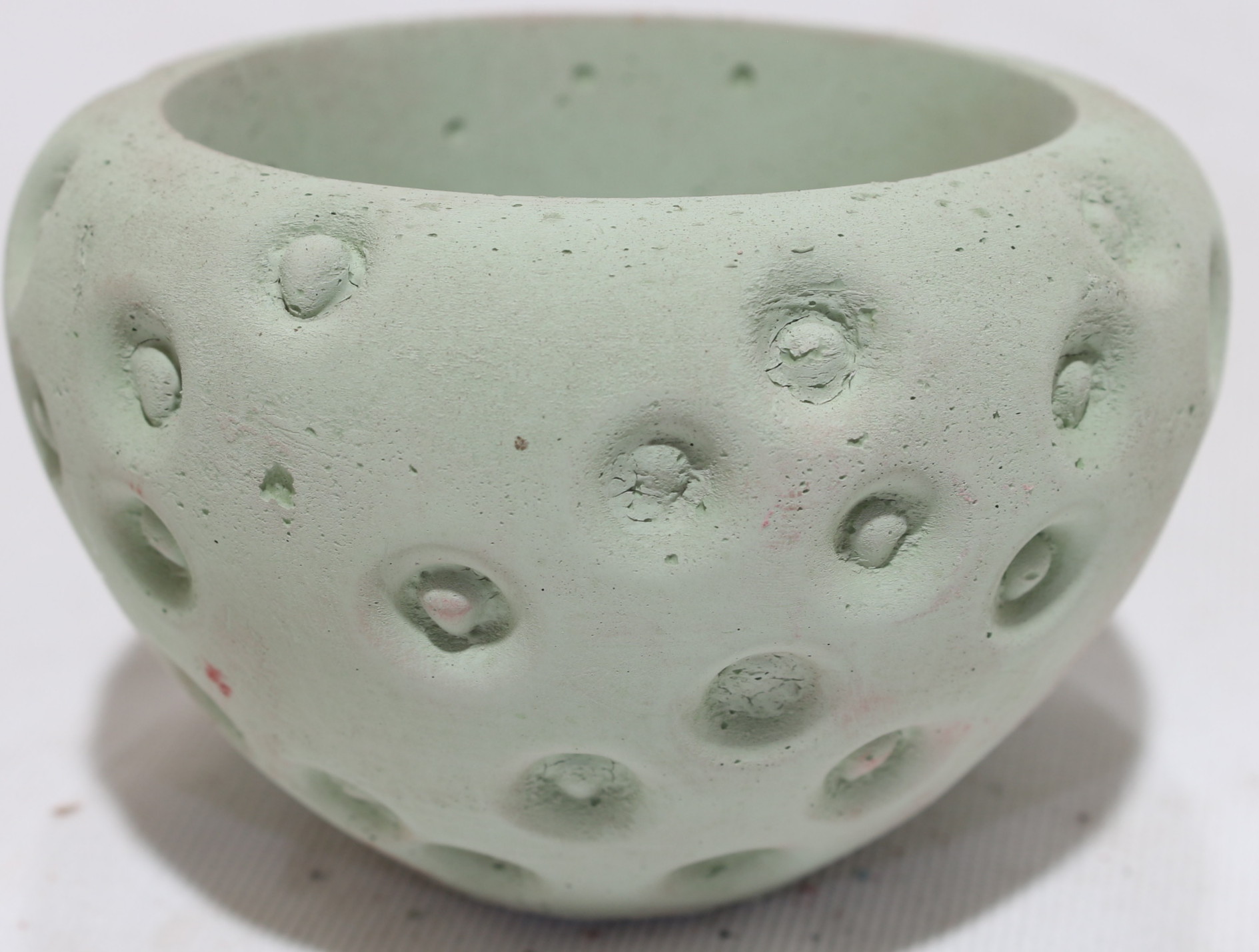 Strawberry Pastel Green 2.5 Inch Pot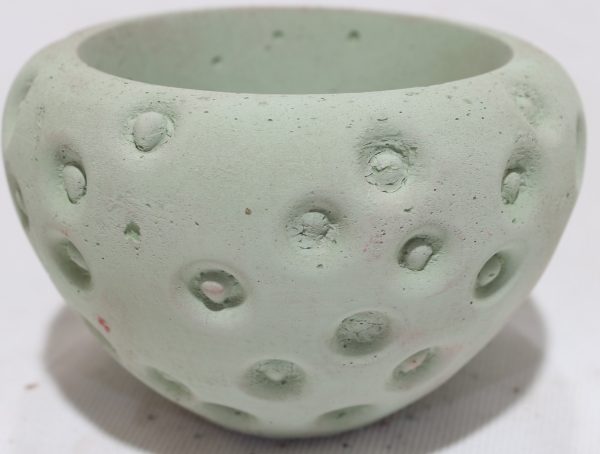 Strawberry Pastel Blue 2.5 Inch Pot
Show Details
Hide Details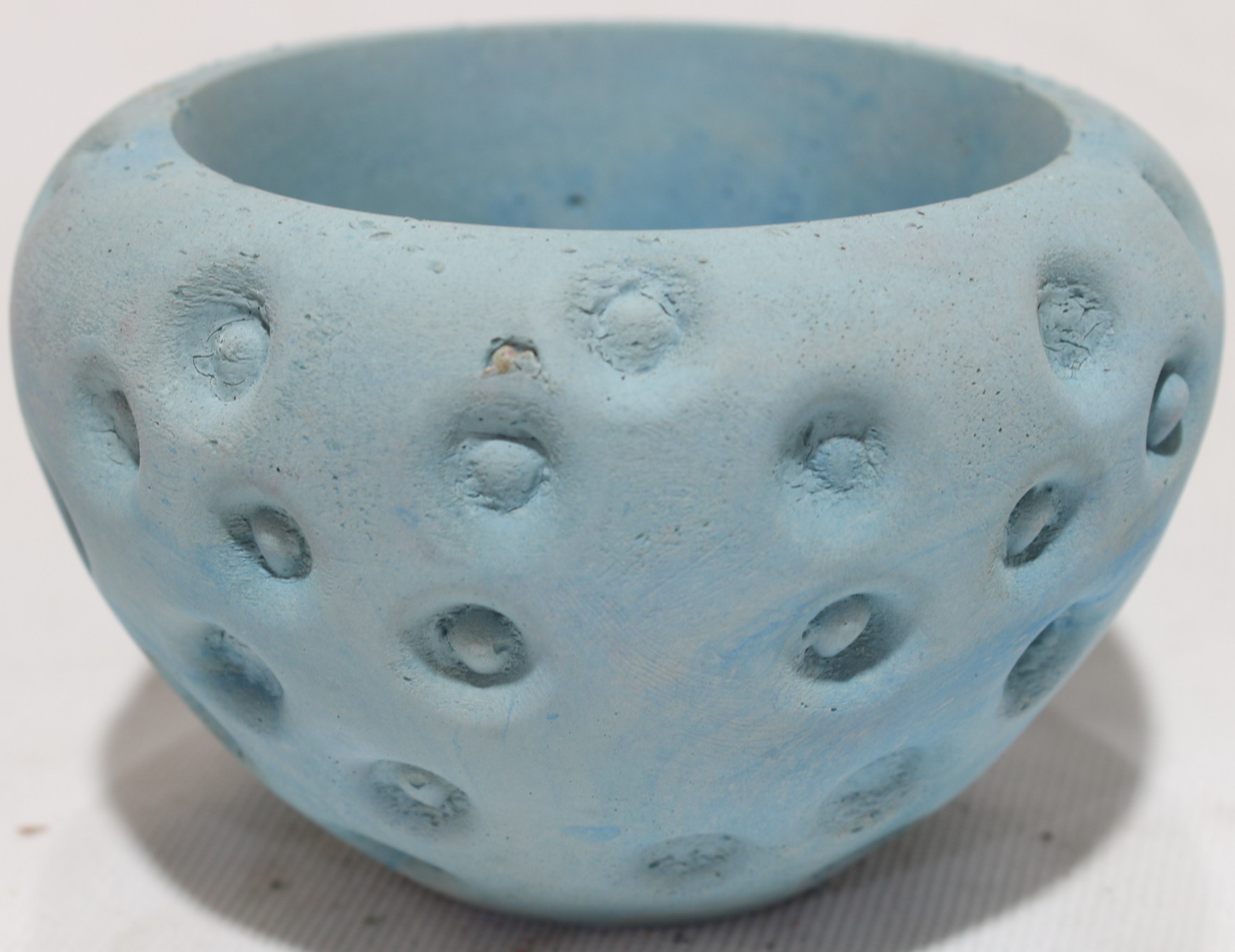 Strawberry Pastel Blue 2.5 Inch Pot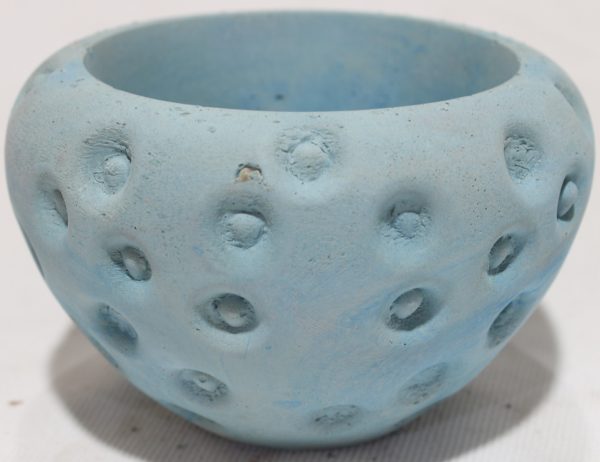 Strawberry Grey 2.5 Inch Pot
Show Details
Hide Details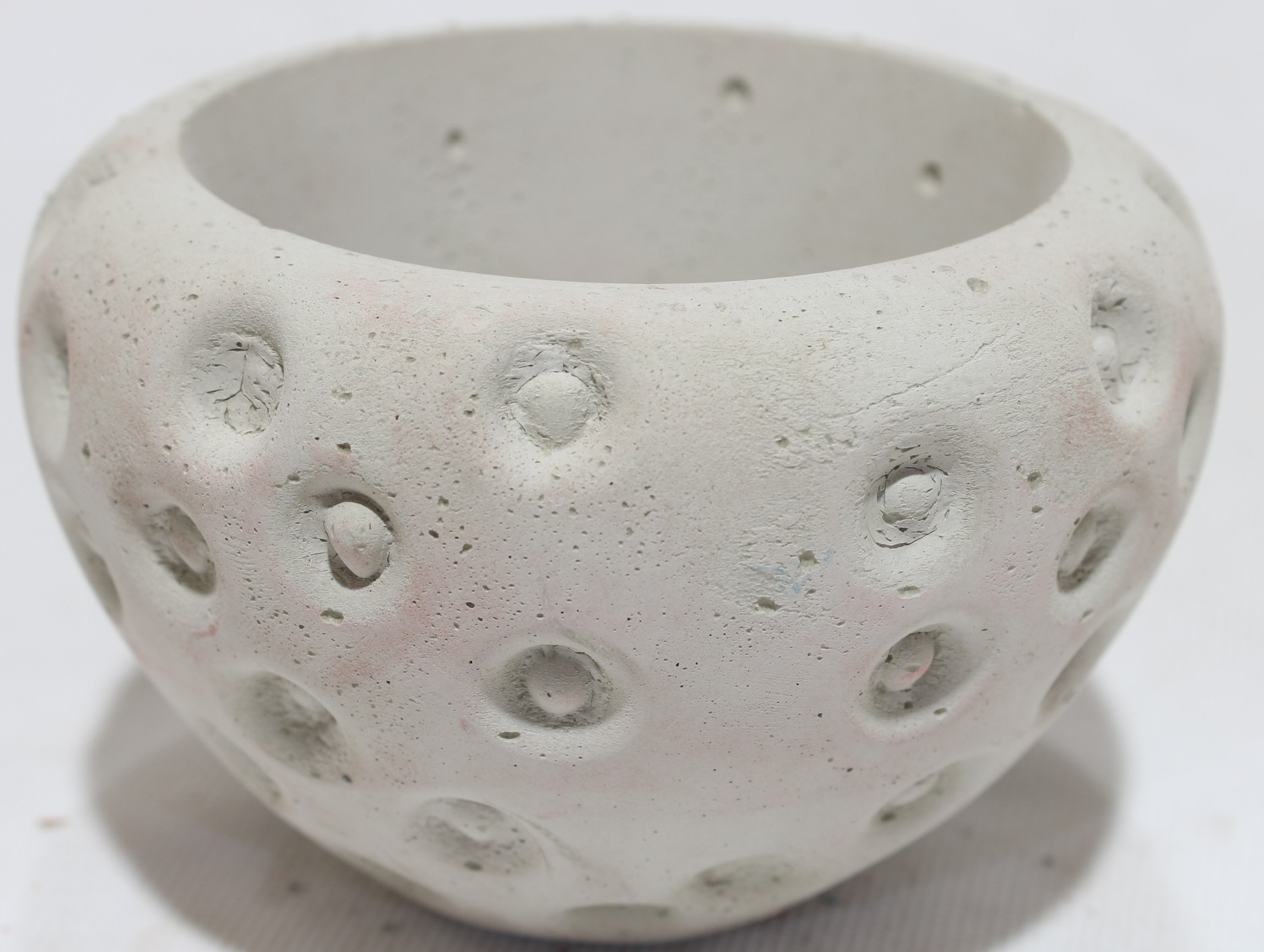 Strawberry Grey 2.5 Inch Pot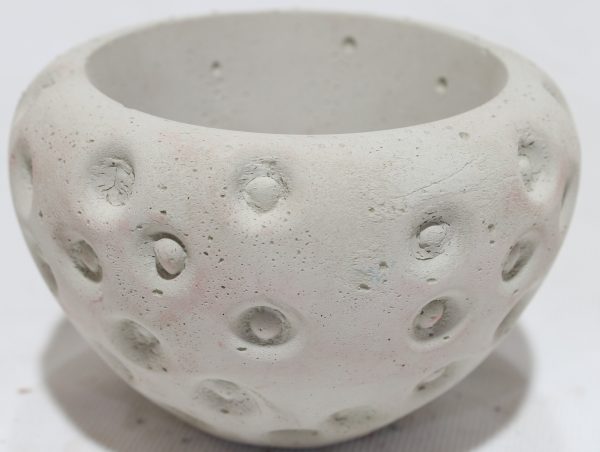 Square Grey 2.5 Inch Pot
Show Details
Hide Details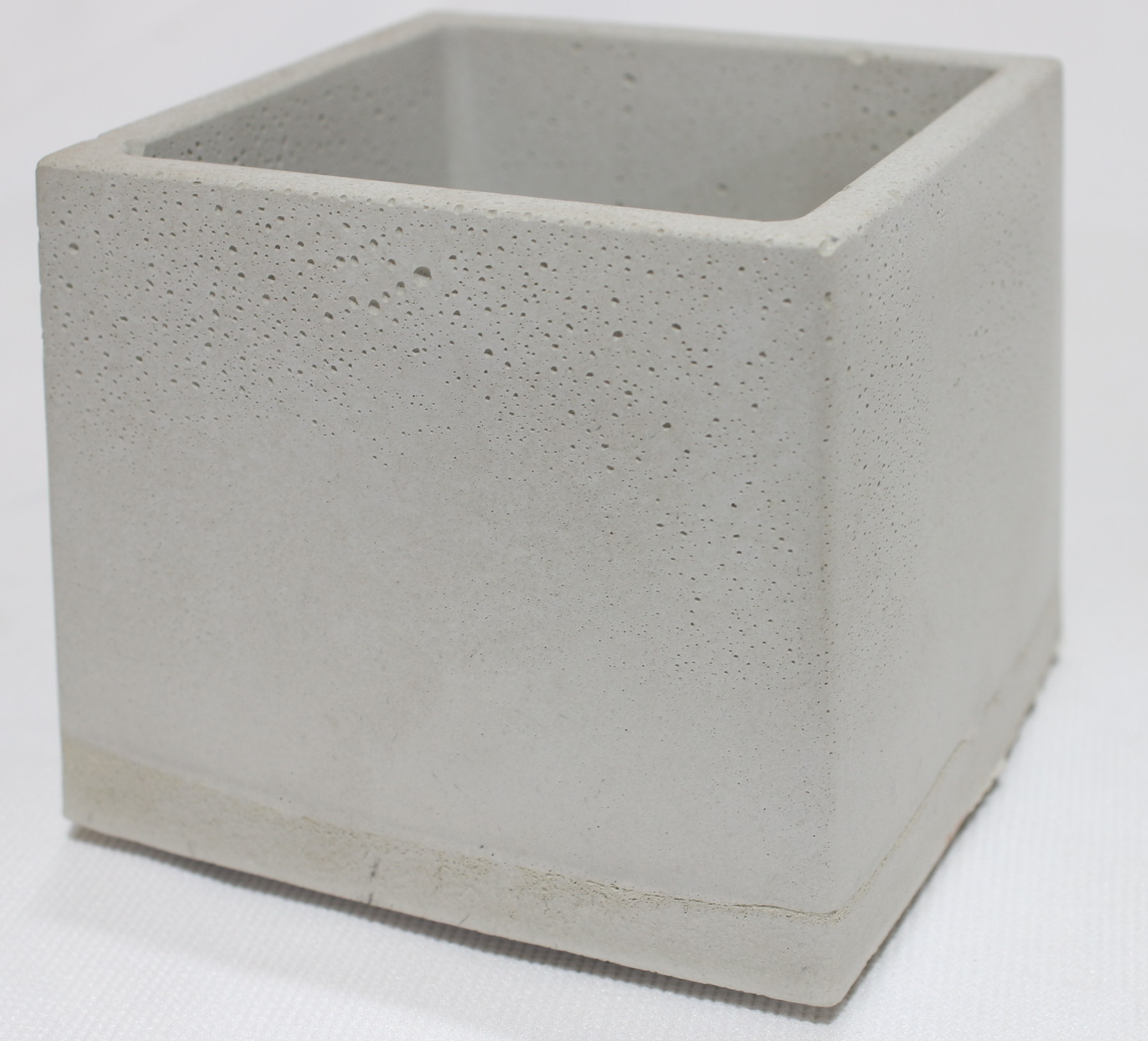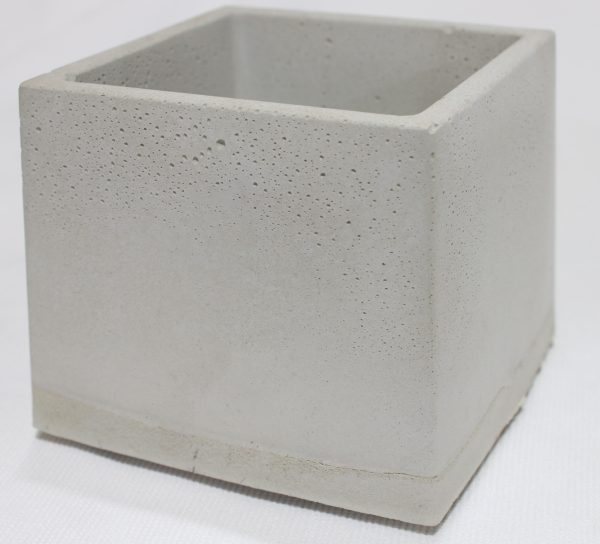 SixPoint Terracotta 2.5 Inch Pot
Show Details
Hide Details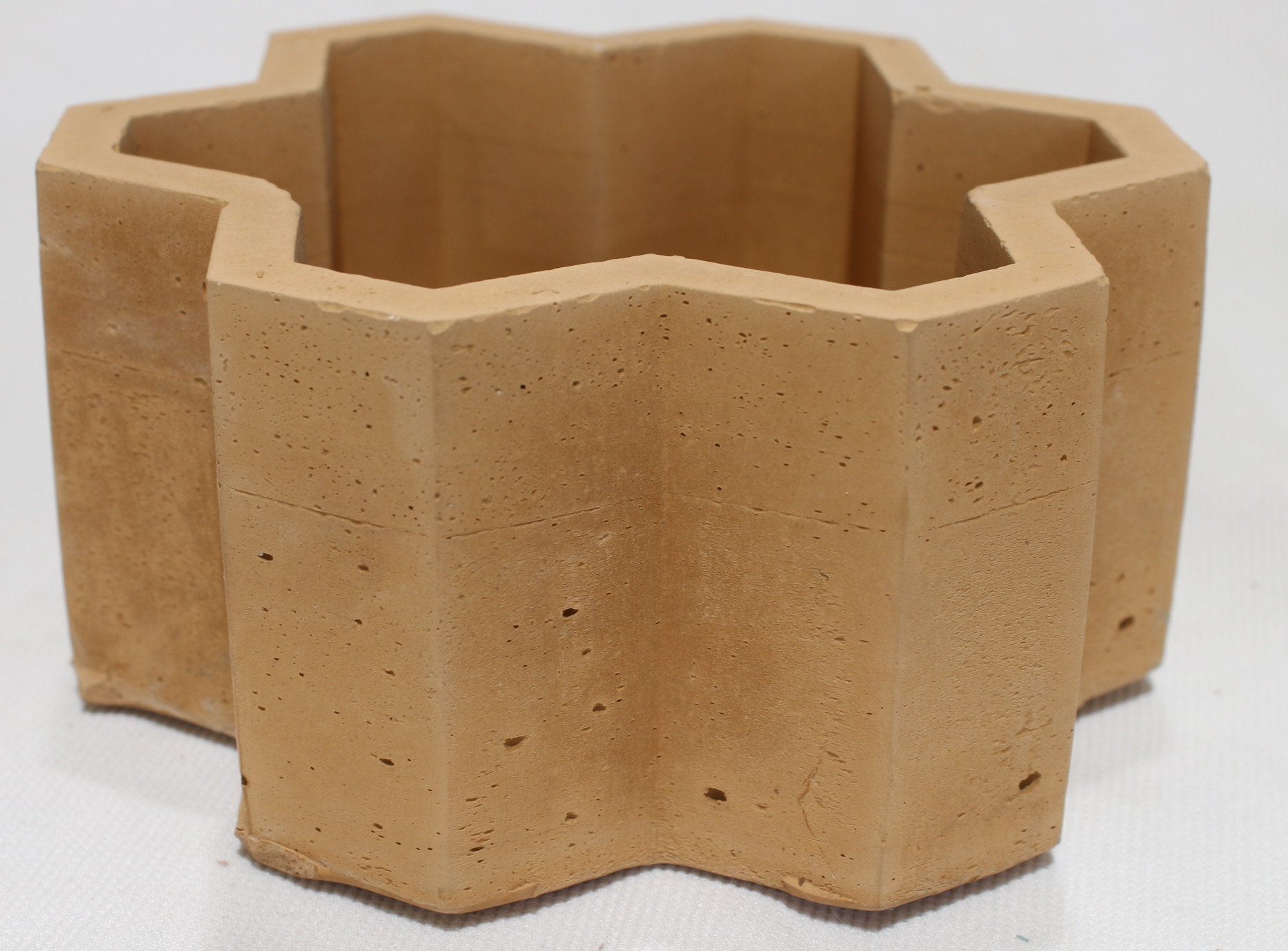 SixPoint Terracotta 2.5 Inch Pot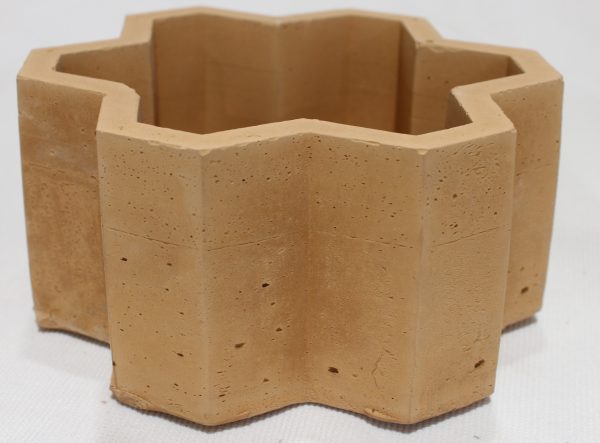 SixPoint Pastel Blue 2.5 Inch Pot
Show Details
Hide Details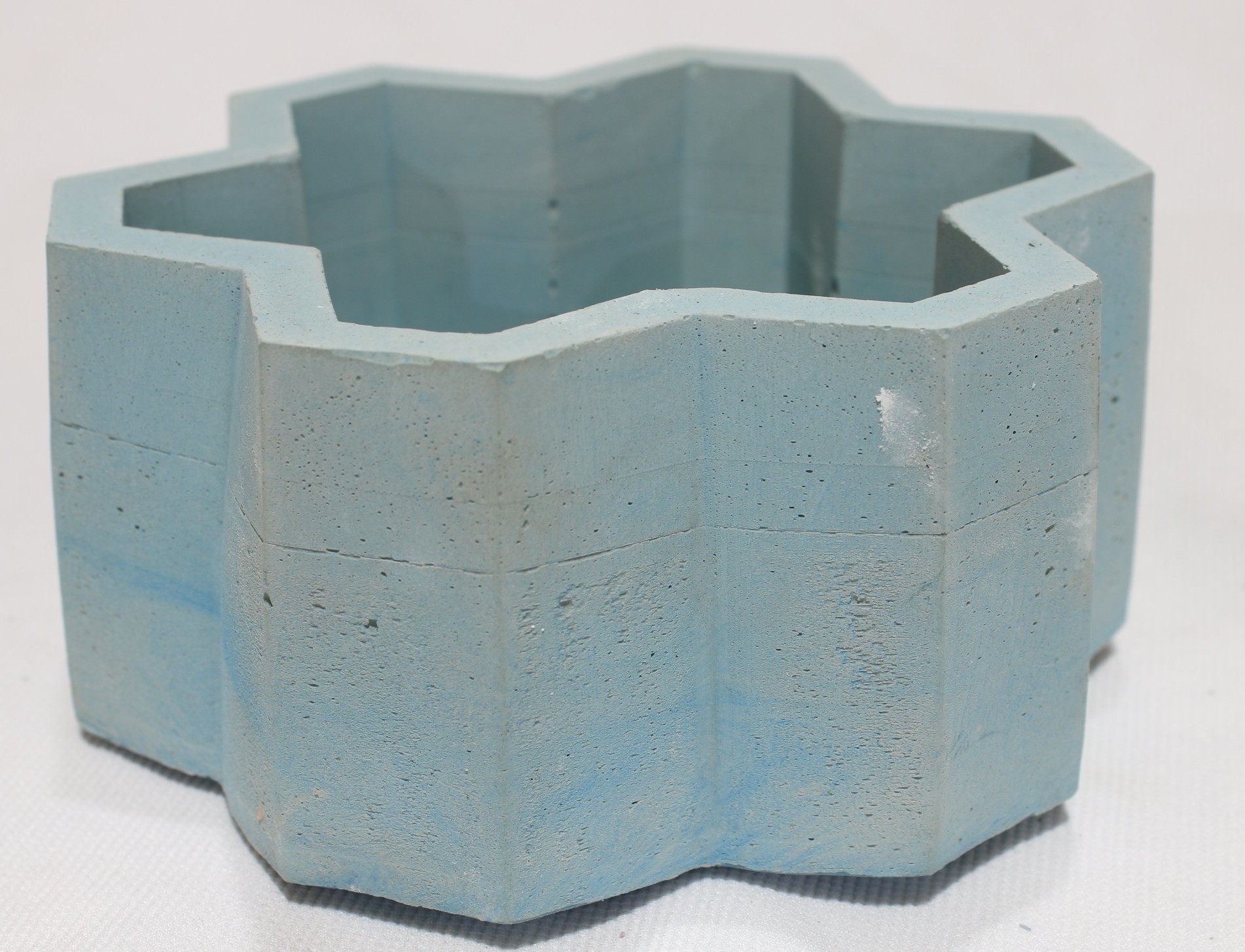 SixPoint Pastel Blue 2.5 Inch Pot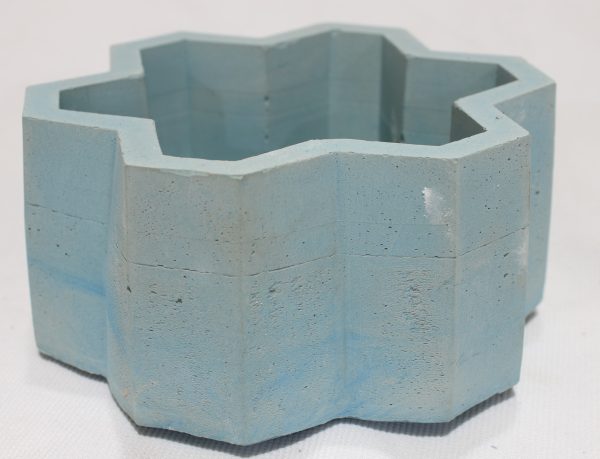 SixPoint Grey 2.5 Inch Pot
Show Details
Hide Details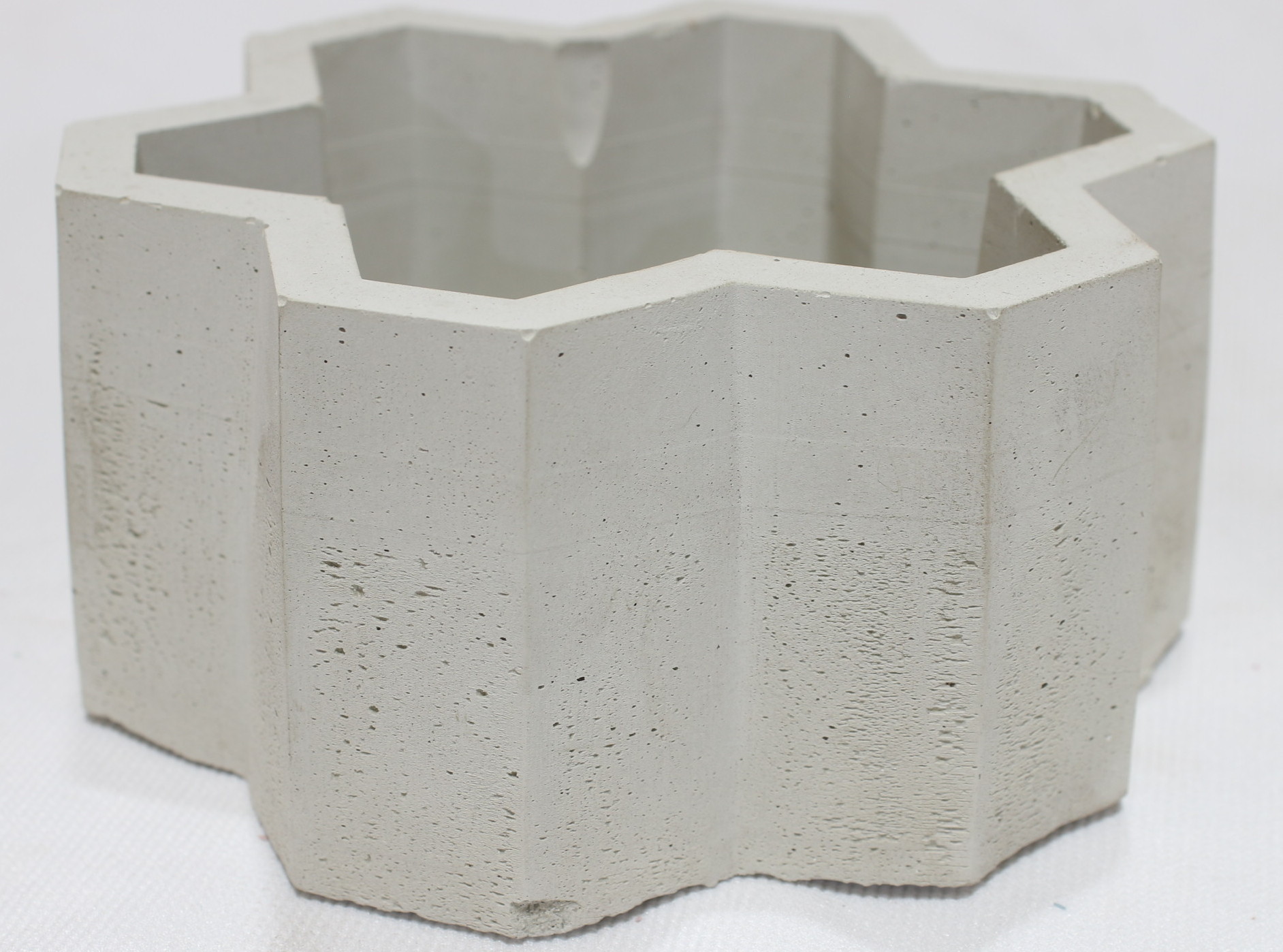 SixPoint Grey 2.5 Inch Pot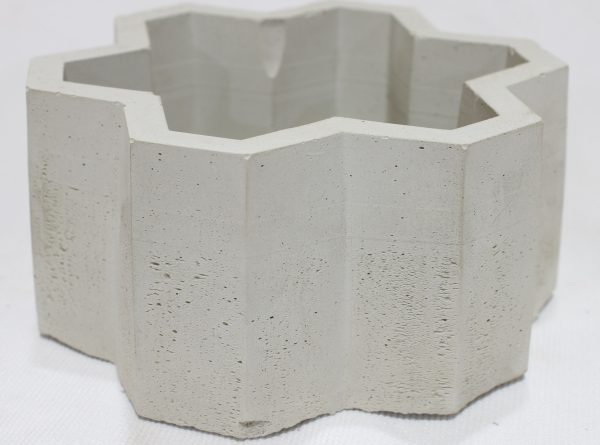 Round Grey 2.5 Inch Pot
Show Details
Hide Details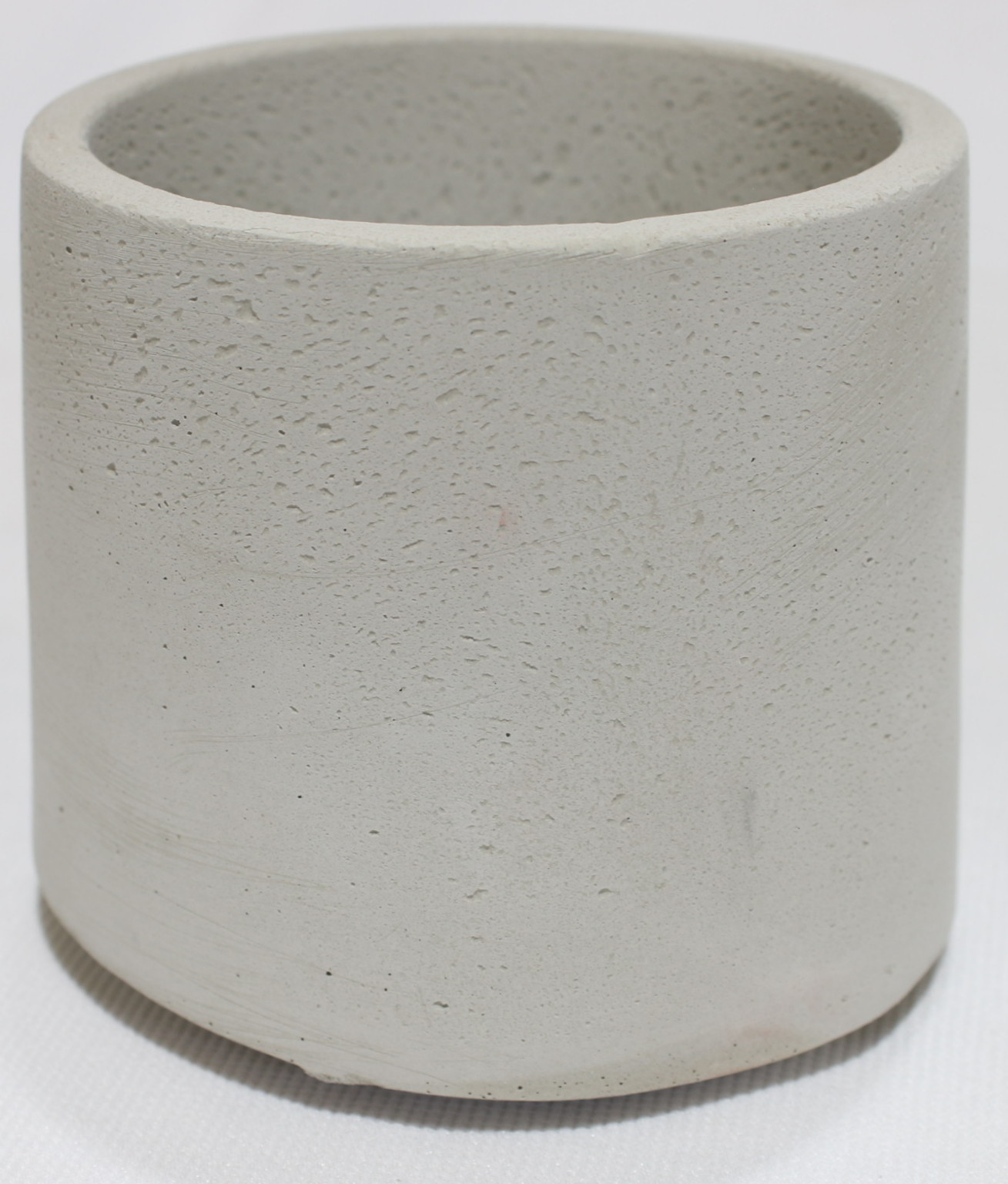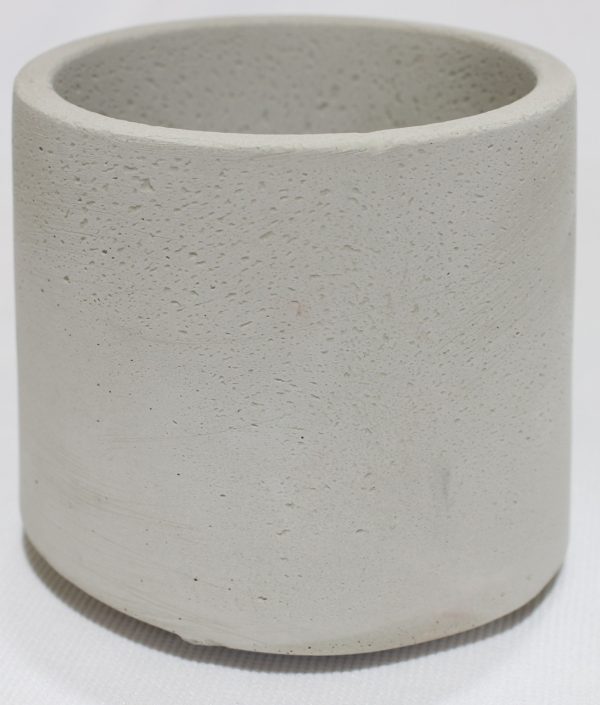 RiceBowl terracotta 2.5 Inch Pot
Show Details
Hide Details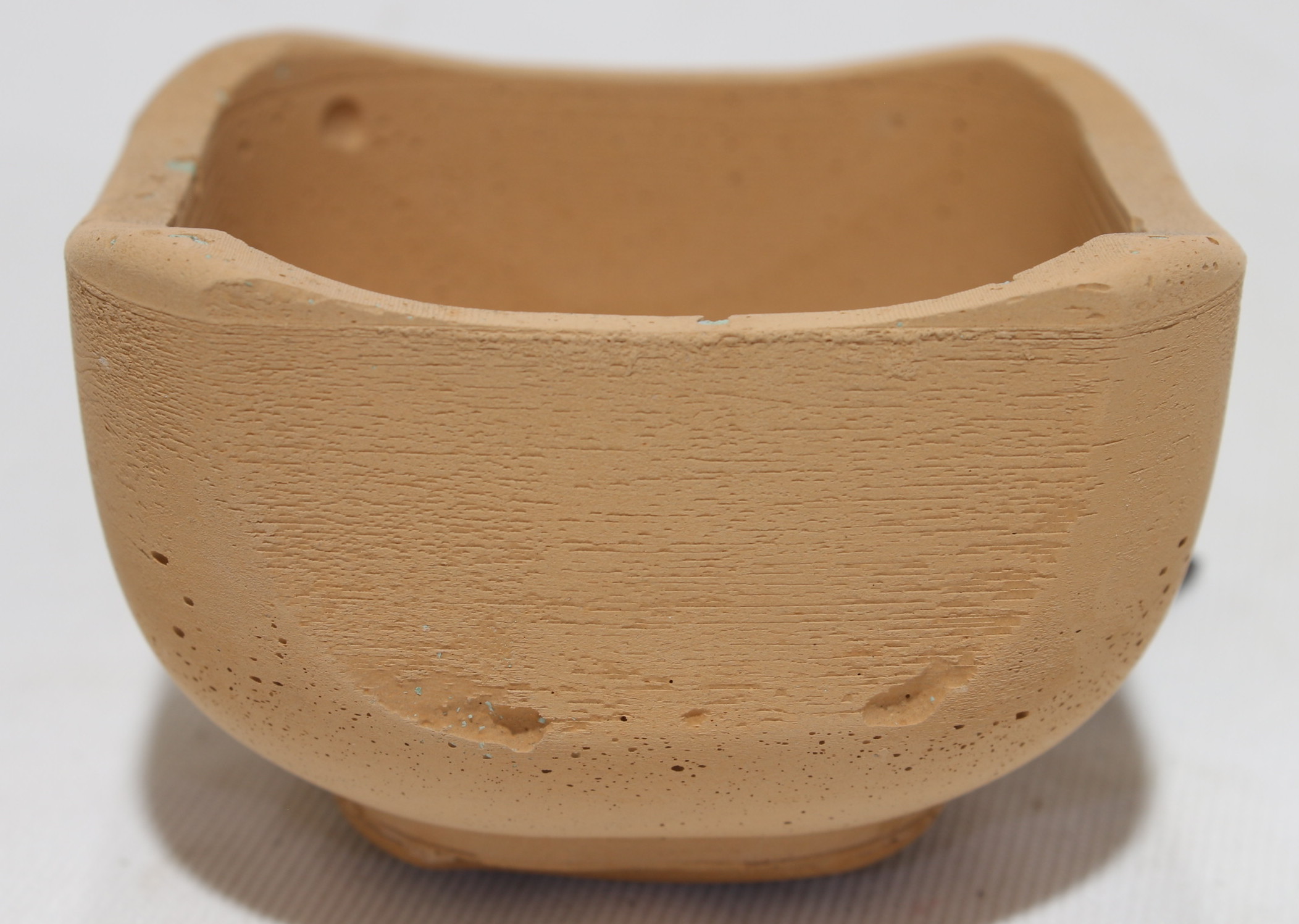 RiceBowl terracotta 2.5 Inch Pot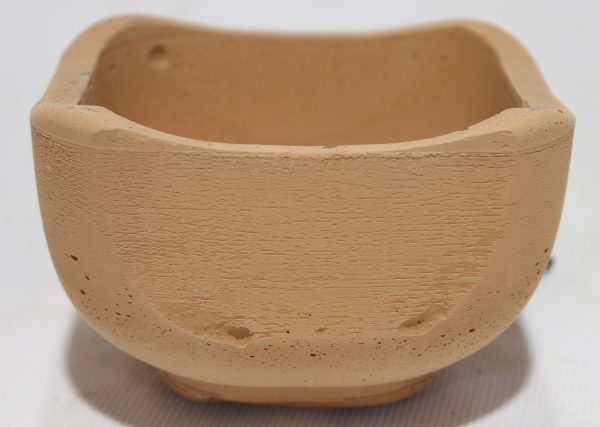 RiceBowl Pastel Blue 2.5 Inch Pot
Show Details
Hide Details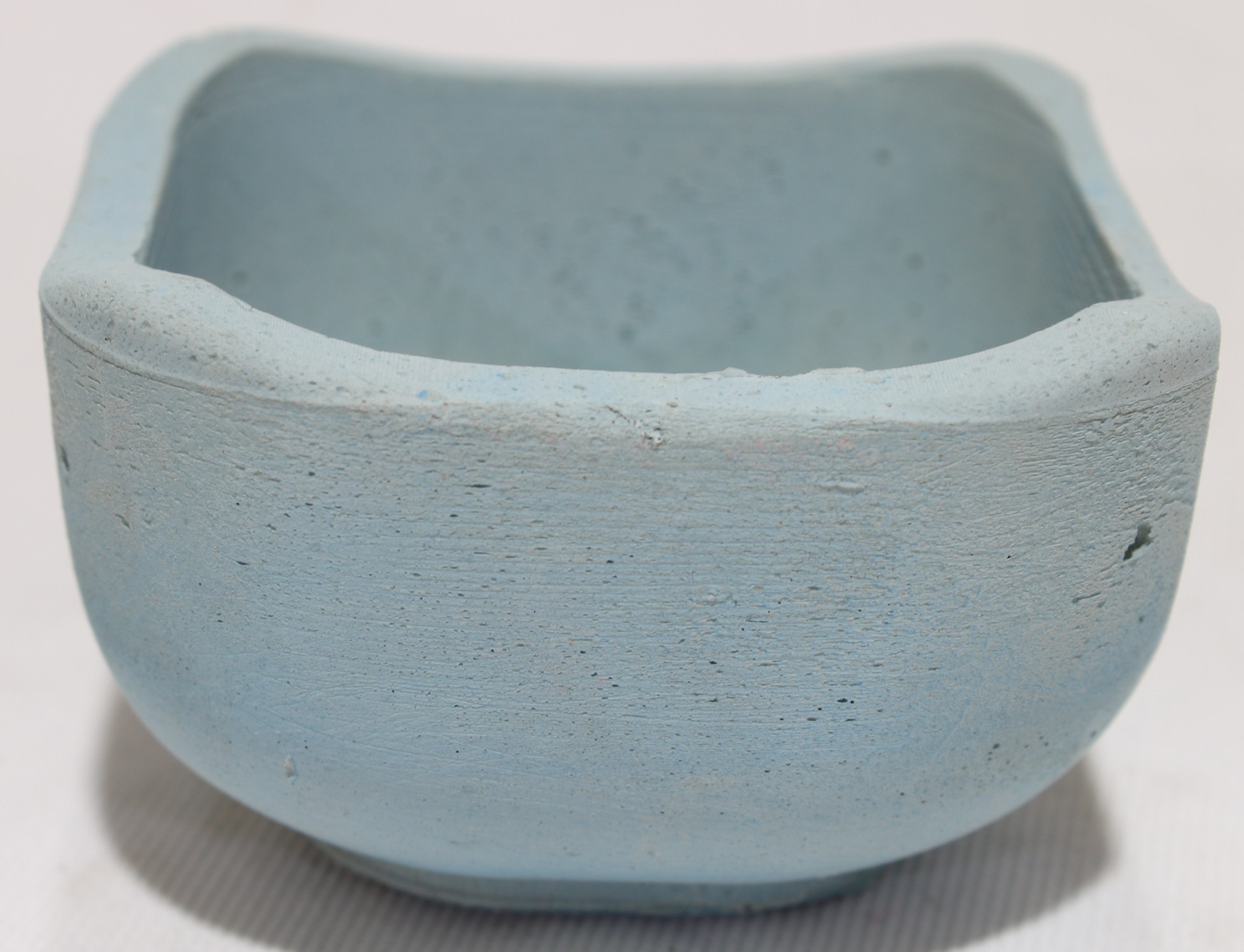 RiceBowl Pastel Blue 2.5 Inch Pot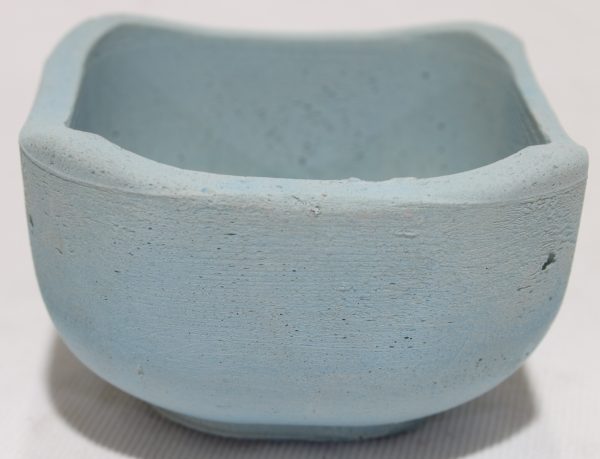 RiceBowl Grey 2.5 Inch Pot
Show Details
Hide Details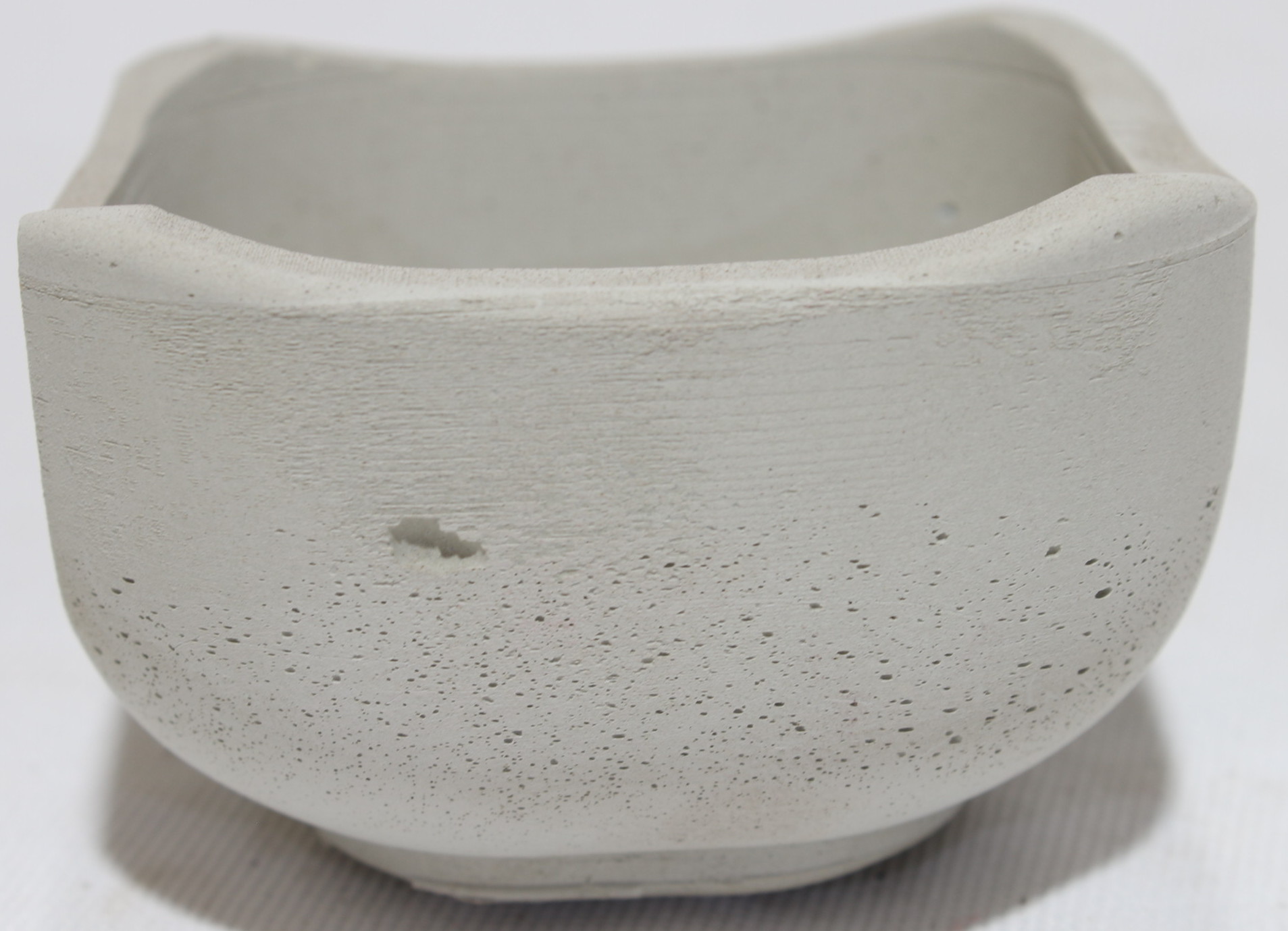 RiceBowl Grey 2.5 Inch Pot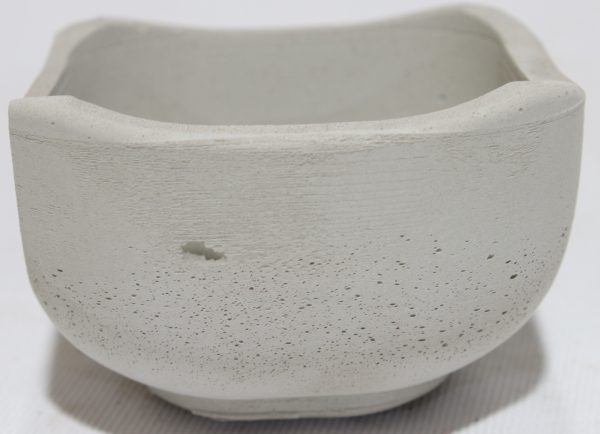 RiceBowl Charcoal 2.5 Inch Pot
Show Details
Hide Details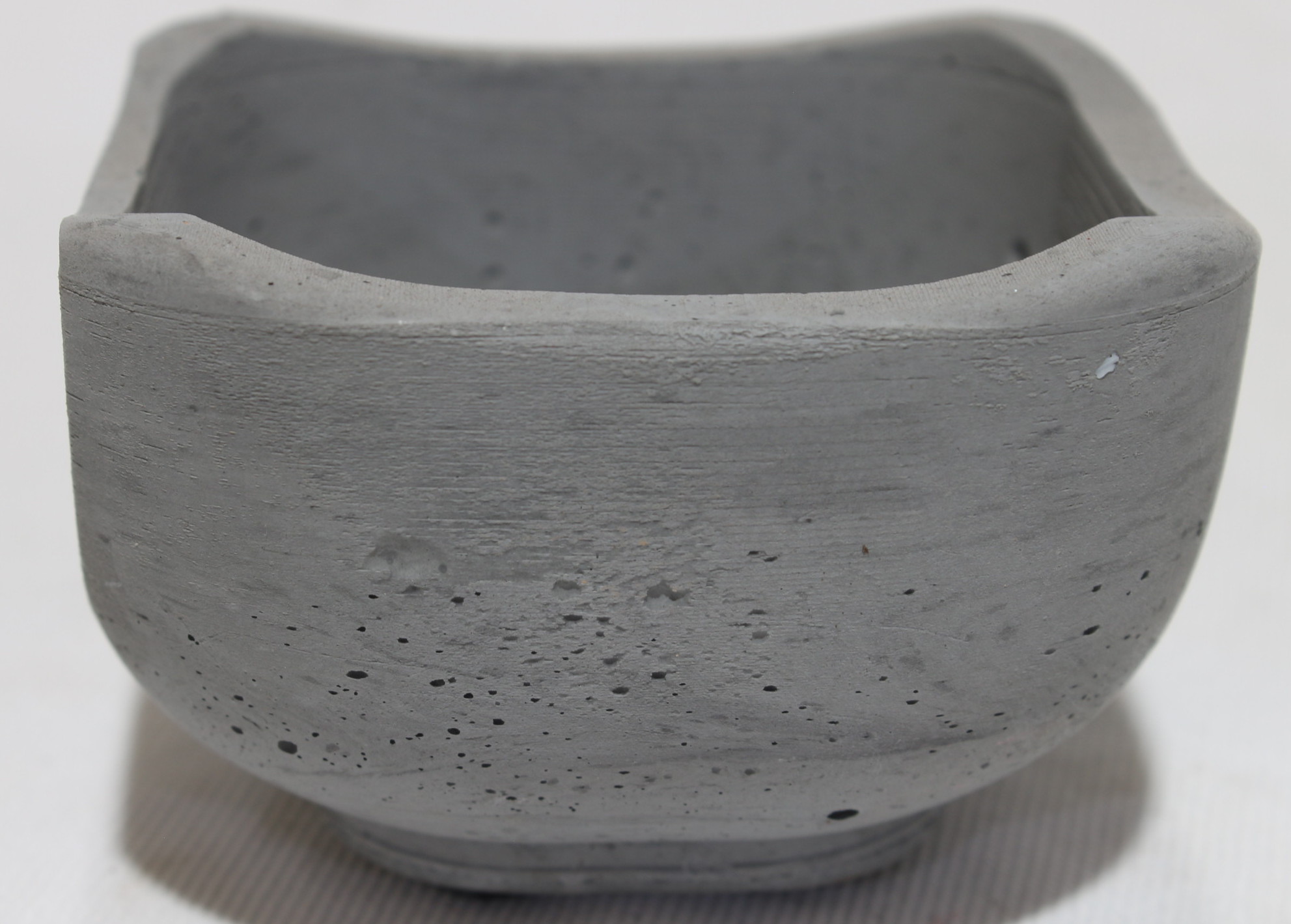 RiceBowl Charcoal 2.5 Inch Pot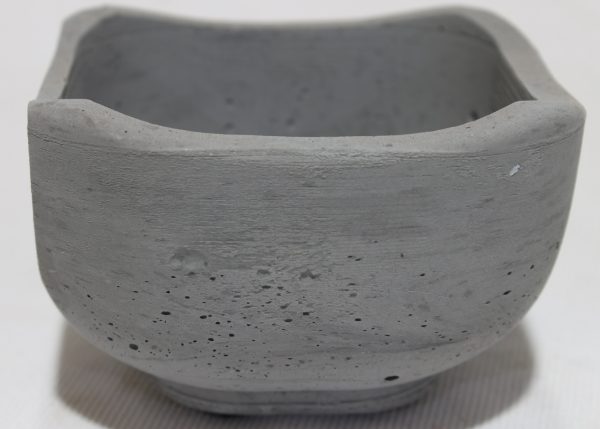 RiceBowl Pastel Pink 2.5 Inch Pot
Show Details
Hide Details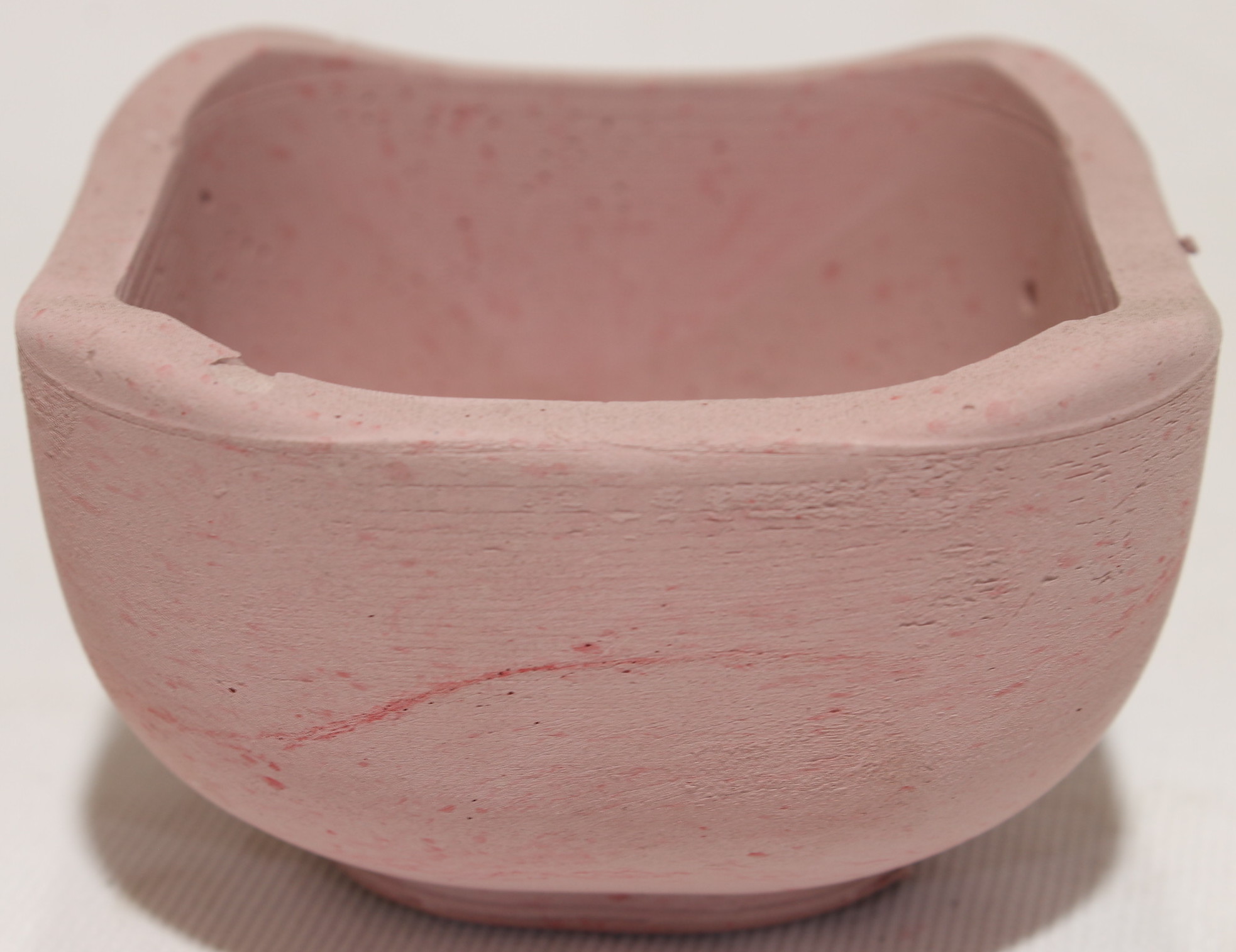 RiceBowl Pastel Pink 2.5 Inch Pot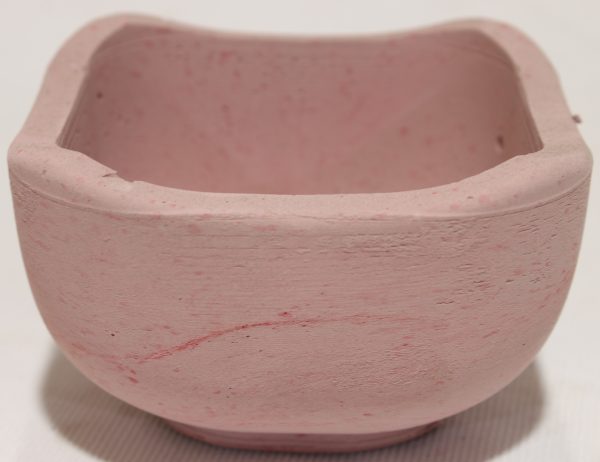 RiceBowl Pastel Green 2.5 Inch Pot
Show Details
Hide Details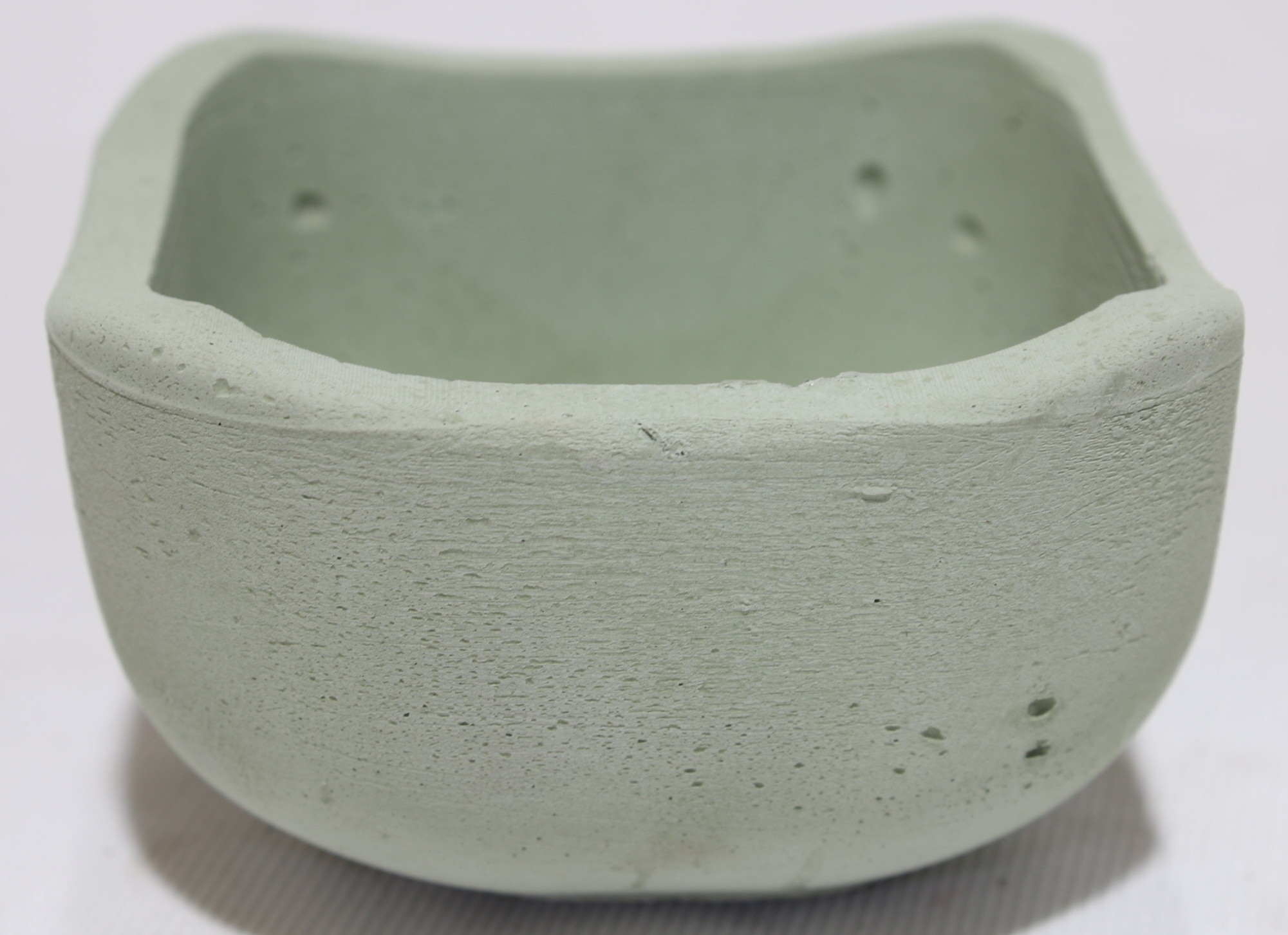 RiceBowl Pastel Green 2.5 Inch Pot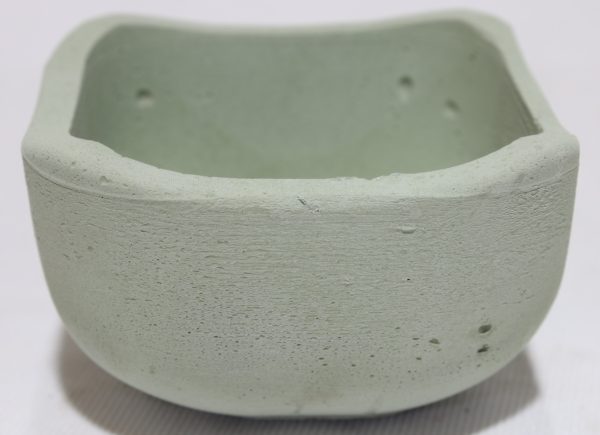 Ribbed Terracotta 2.5 Inch Pot
Show Details
Hide Details
Ribbed Terracotta 2.5 Inch Pot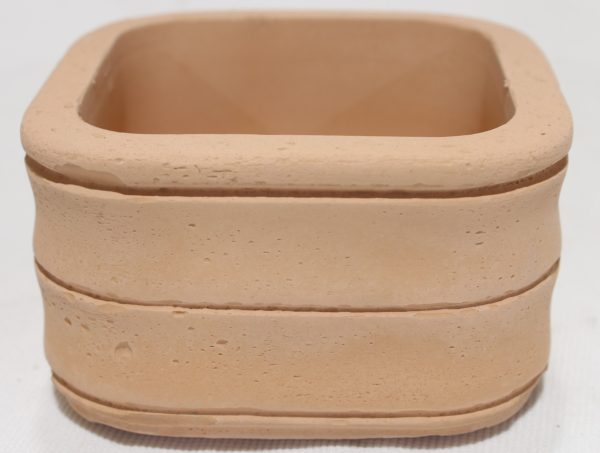 Ribbed Pastel Pink 2.5 Inch Pot
Show Details
Hide Details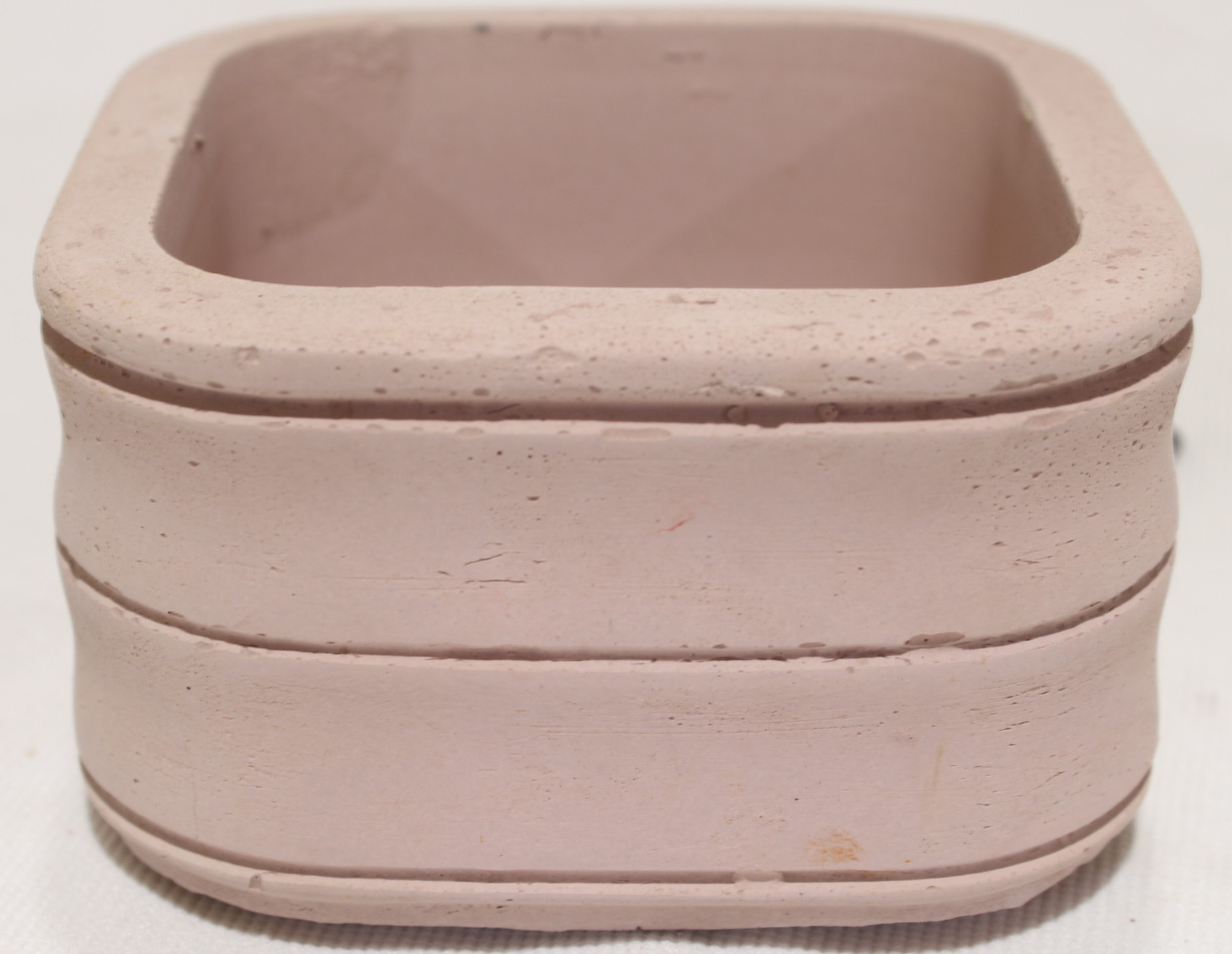 Ribbed Pastel Pink 2.5 Inch Pot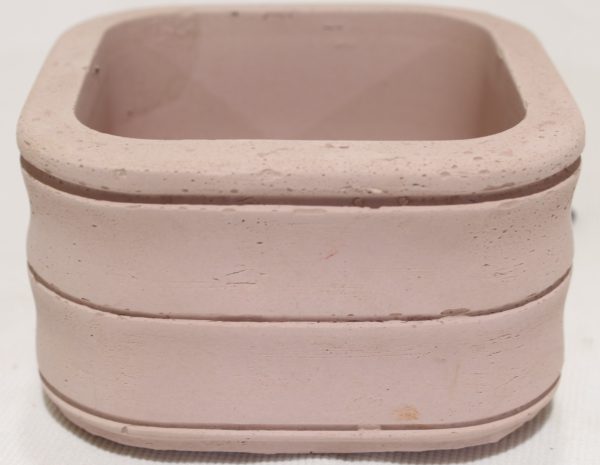 Ribbed Pastel Green 2.5 Inch Pot
Show Details
Hide Details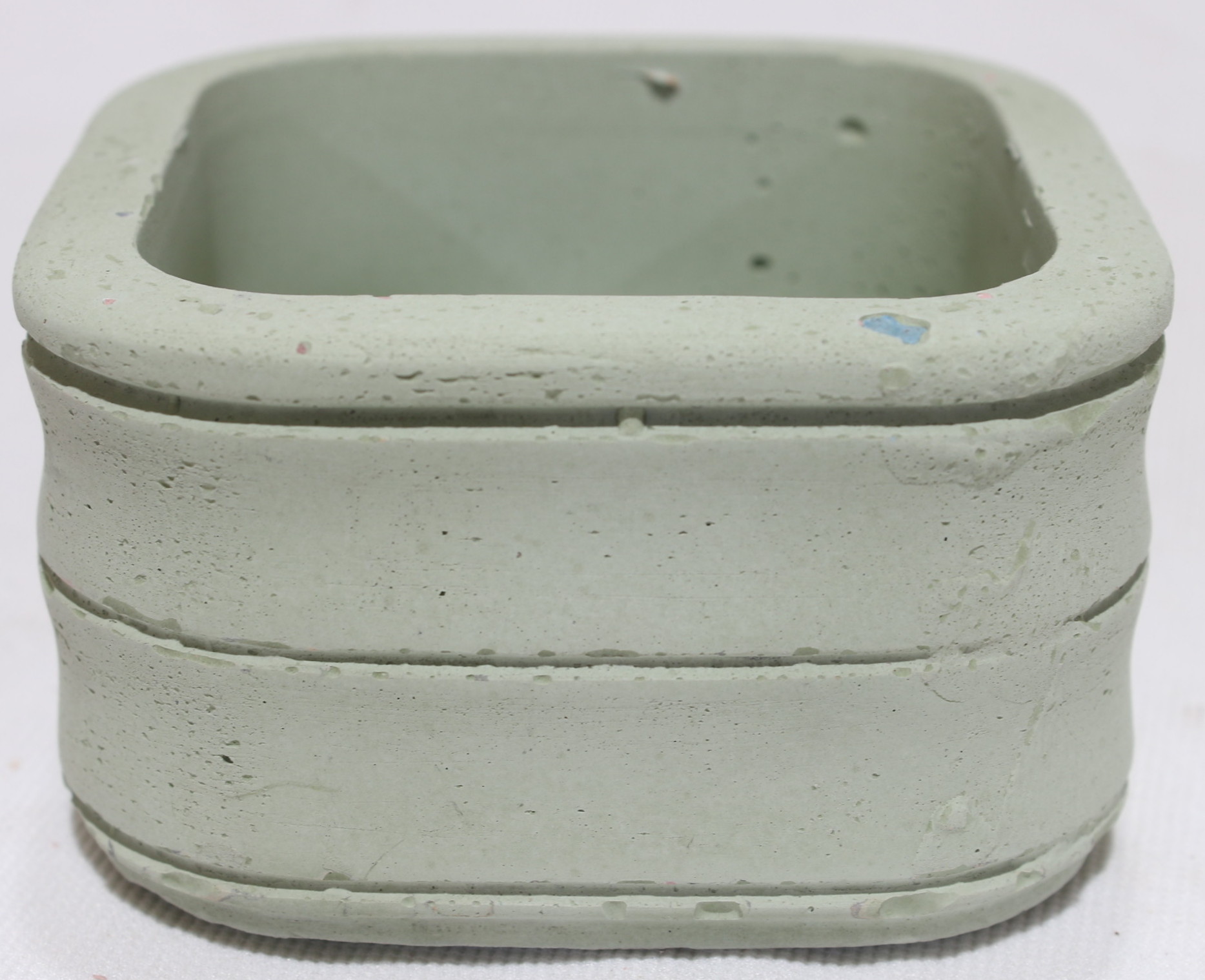 Ribbed Pastel Green 2.5 Inch Pot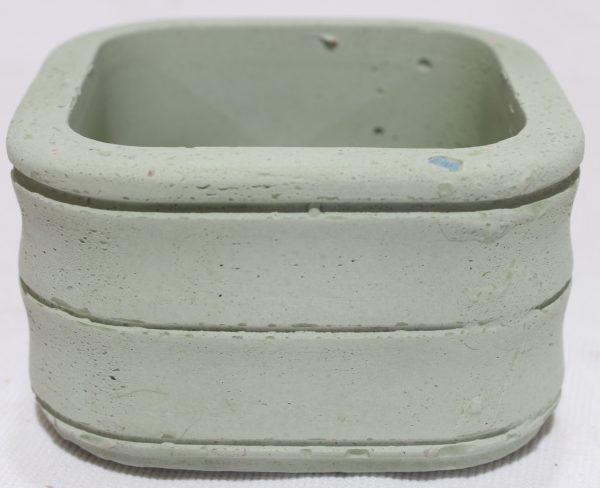 Ribbed Pastel Blue 2.5 Inch Pot
Show Details
Hide Details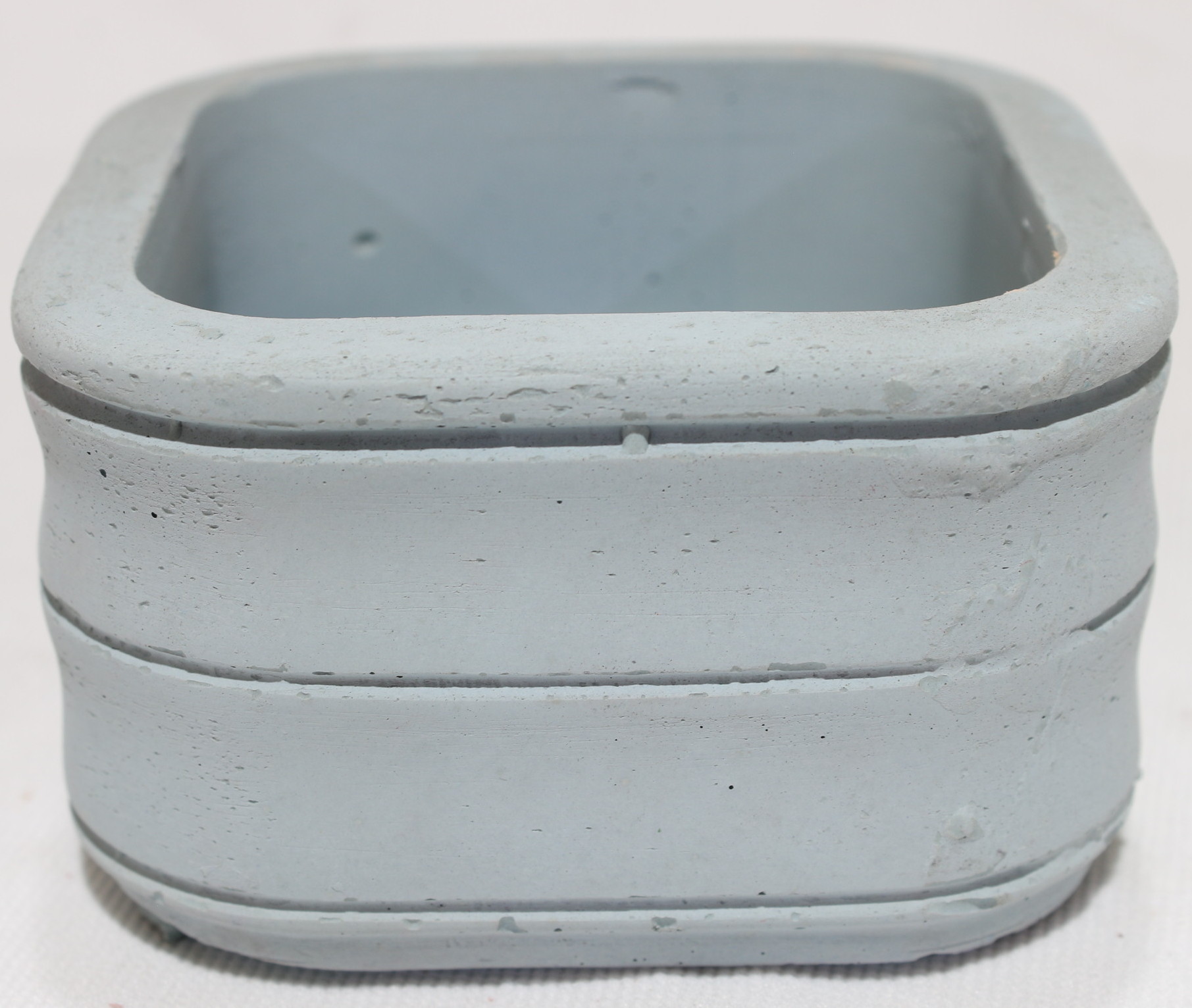 Ribbed Pastel Blue 2.5 Inch Pot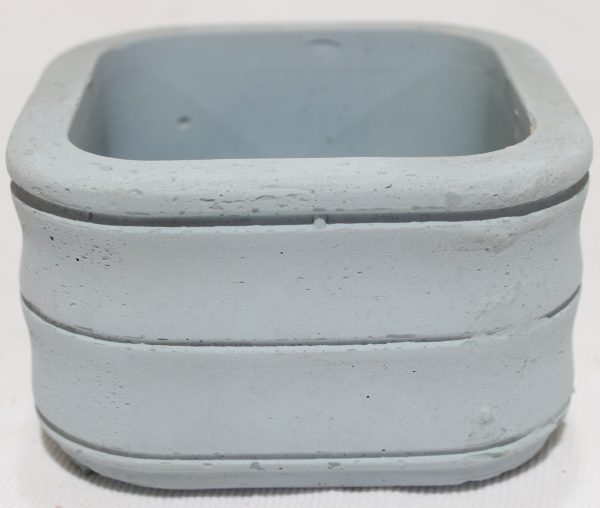 Ribbed Grey 2.5 Inch Pot
Show Details
Hide Details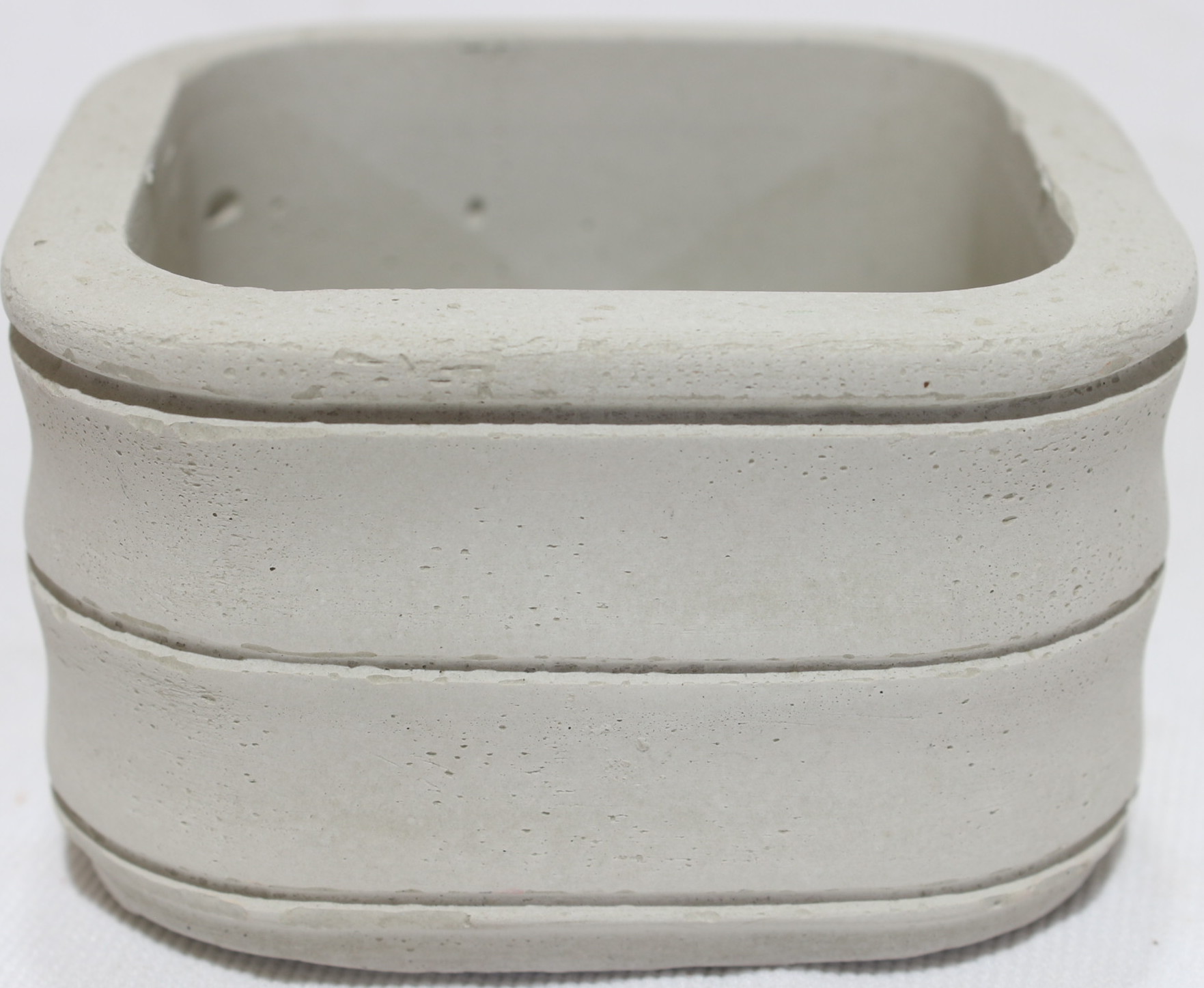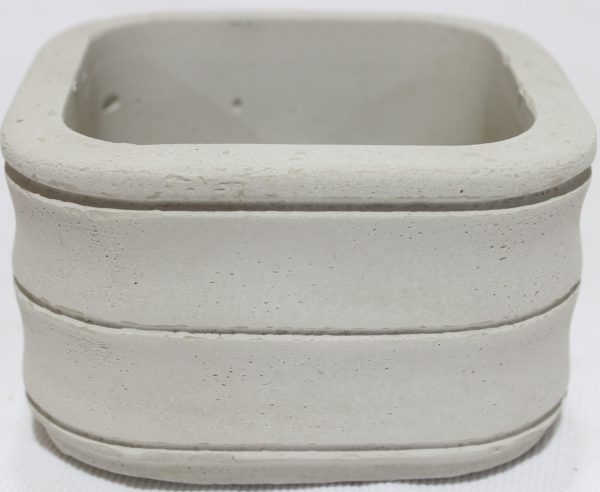 Ribbed Charcoal 2.5 Inch Pot
Show Details
Hide Details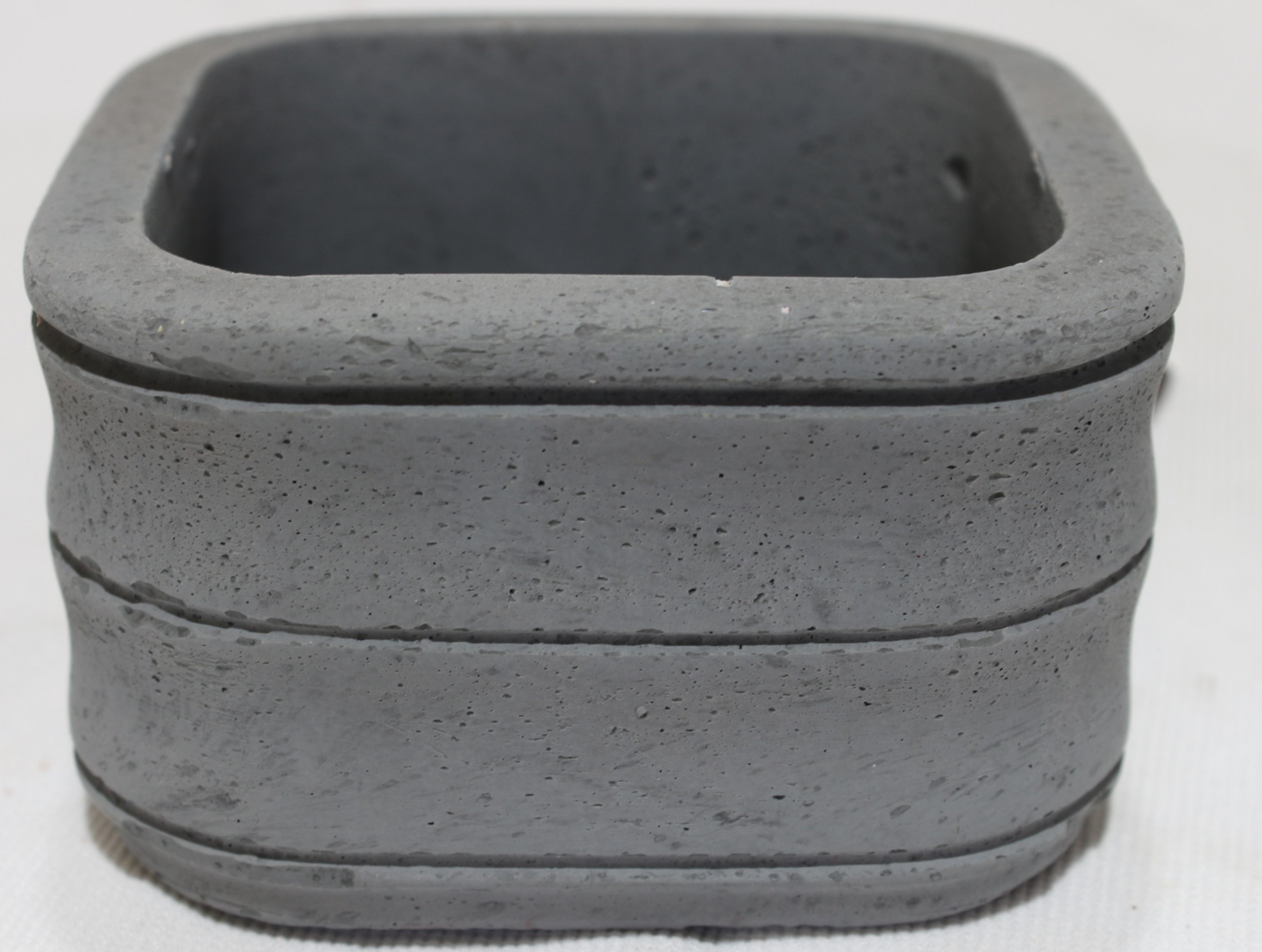 Ribbed Charcoal 2.5 Inch Pot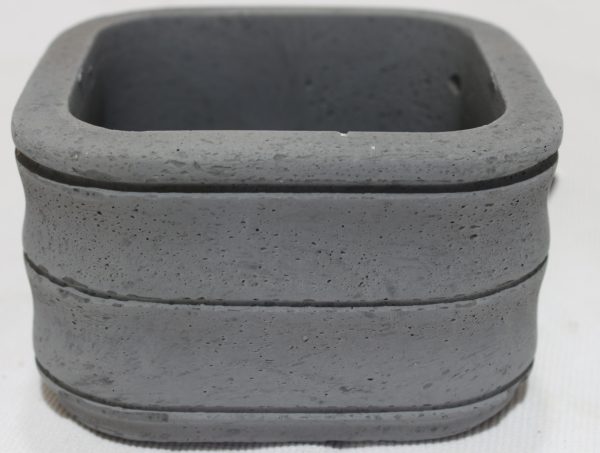 Recessed Terracotta 2.5 Inch Pot
Show Details
Hide Details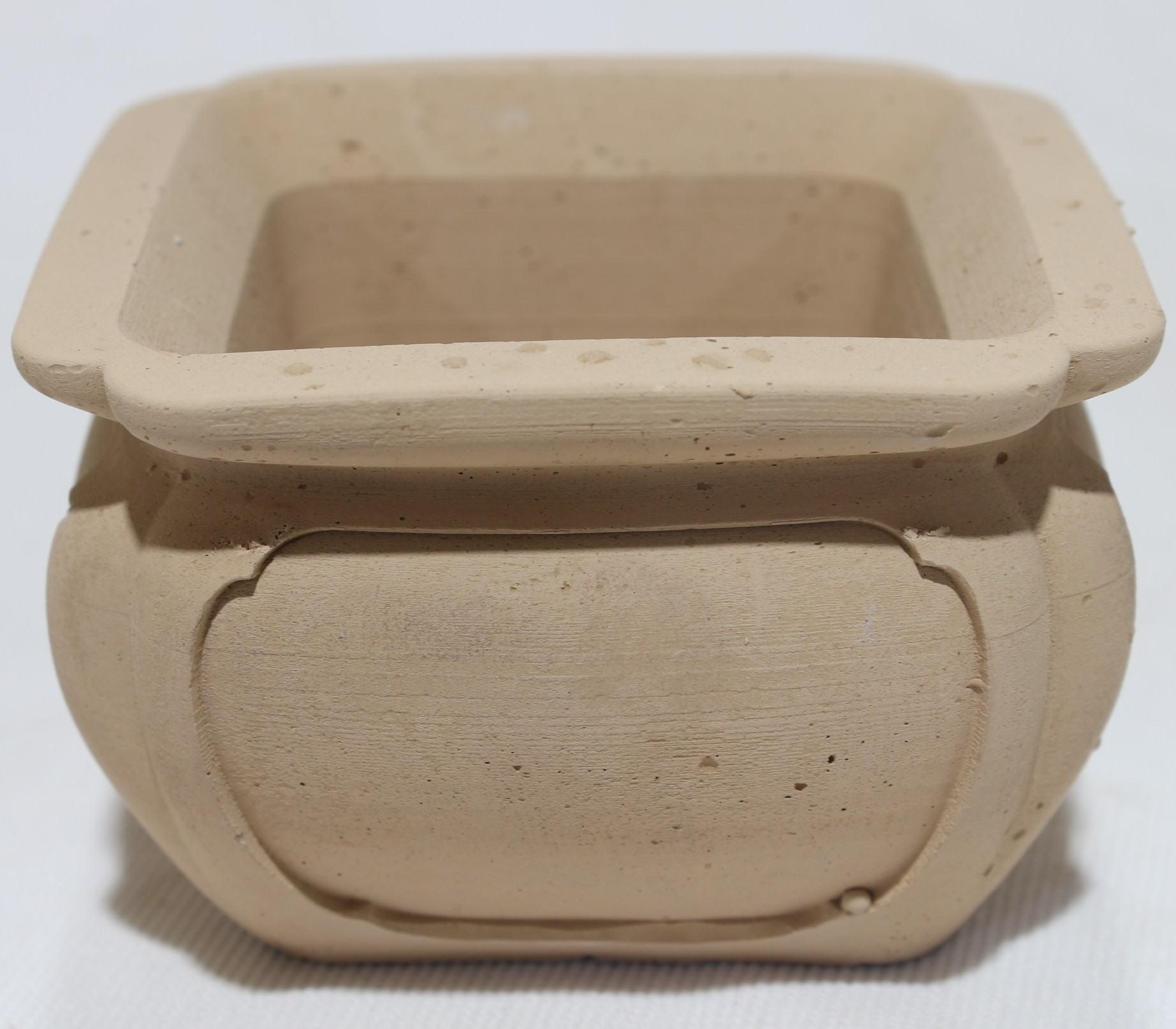 Recessed Terracotta 2.5 Inch Pot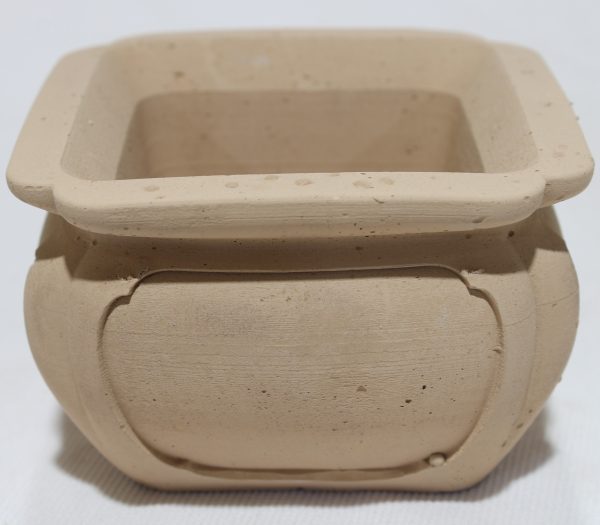 Recessed Pastel Pink 2.5 Inch Pot
Show Details
Hide Details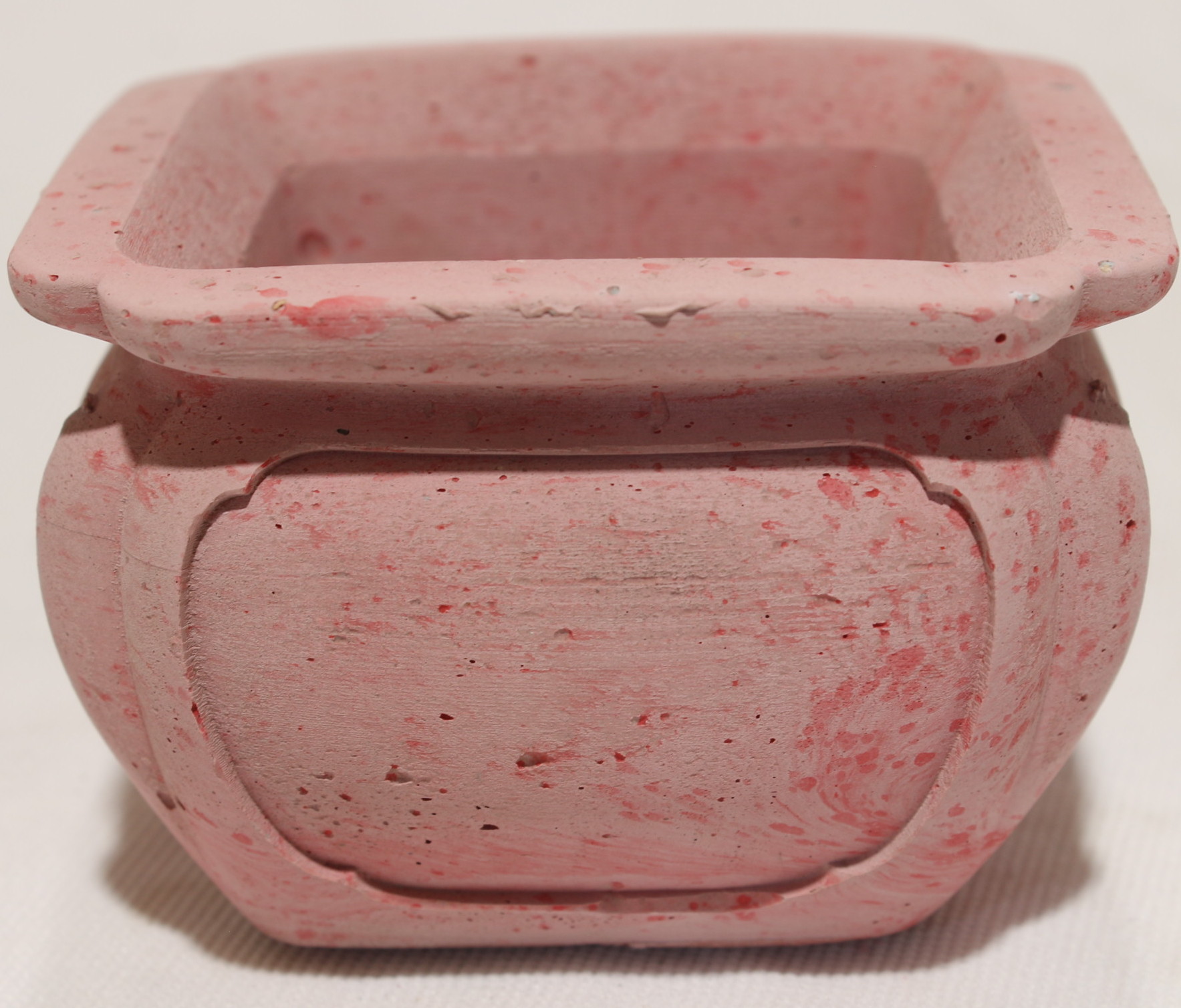 Recessed Pastel Pink 2.5 Inch Pot
Recessed pastel Green 2.5 Inch Pot
Show Details
Hide Details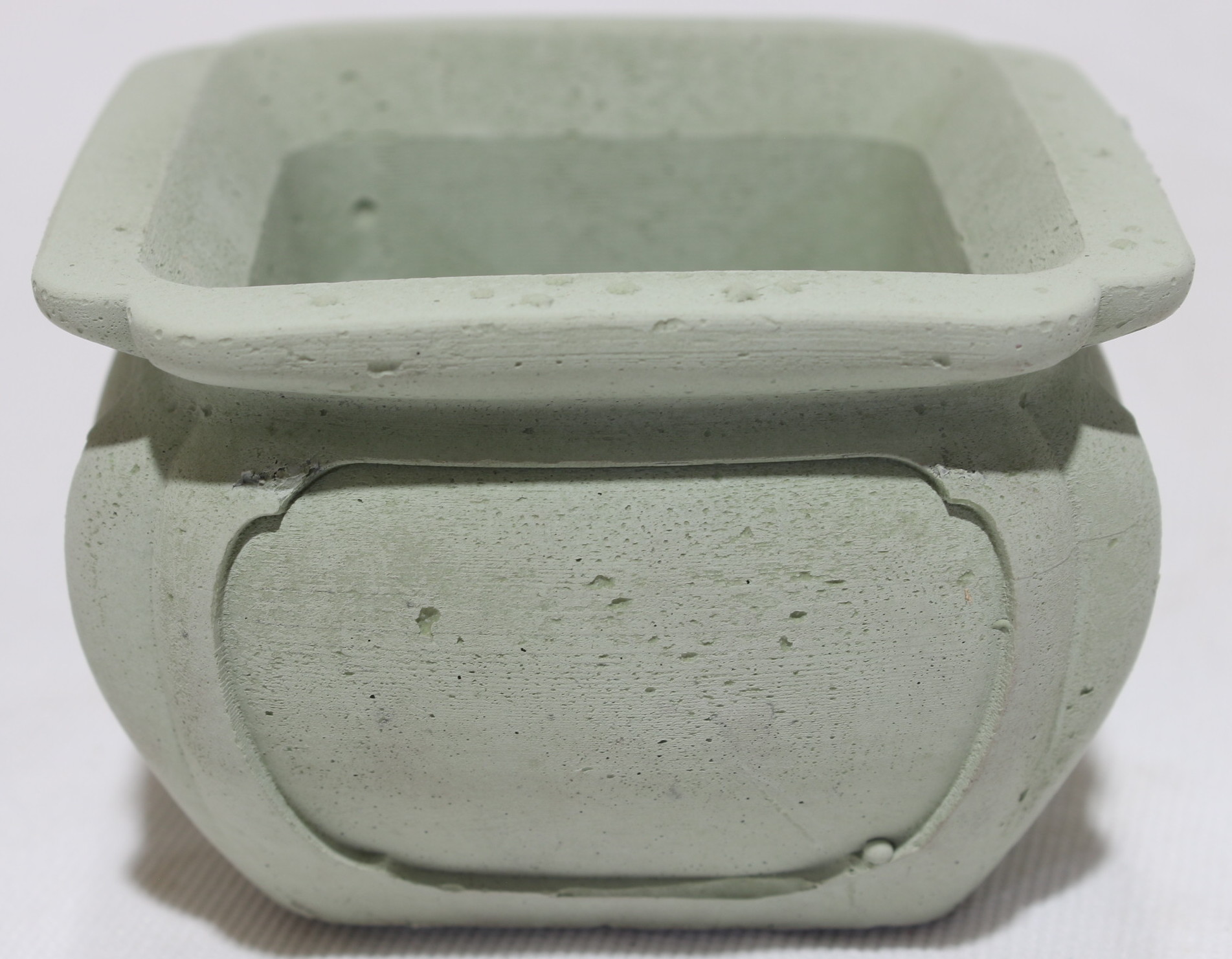 Recessed pastel Green 2.5 Inch Pot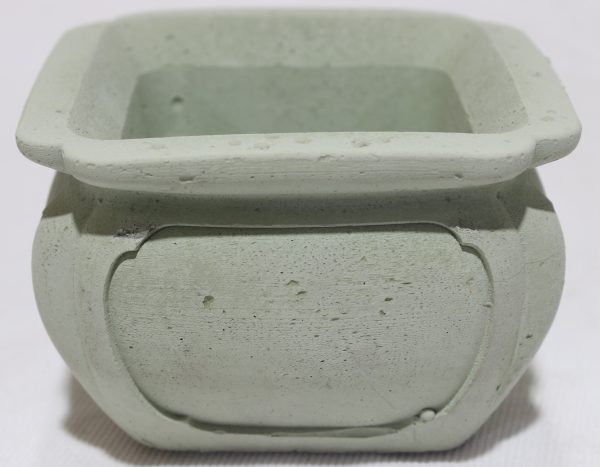 Recessed Pastel Blue 2.5 Inch Pot
Show Details
Hide Details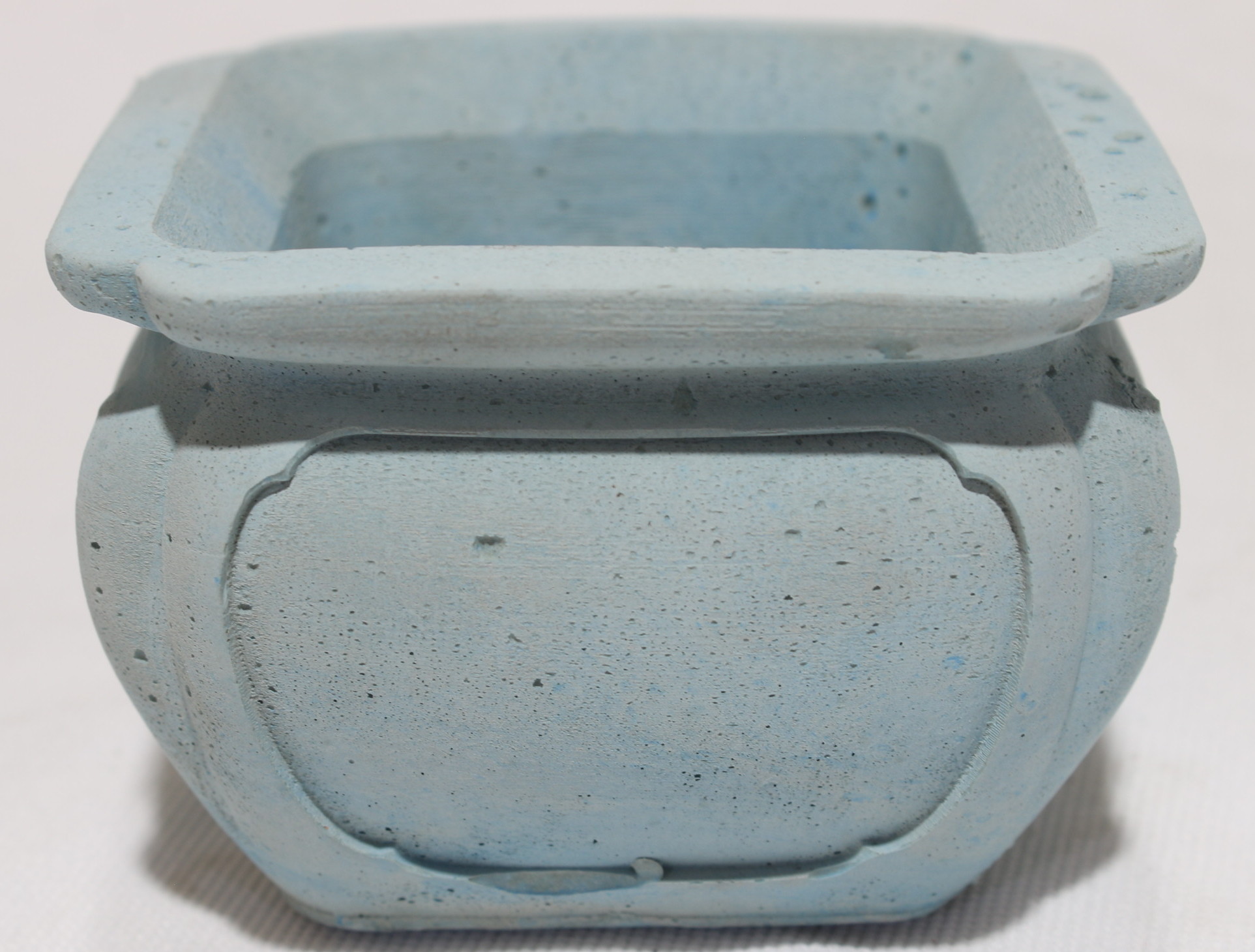 Recessed Pastel Blue 2.5 Inch Pot
Recessed Grey 2.5 Inch Pot
Show Details
Hide Details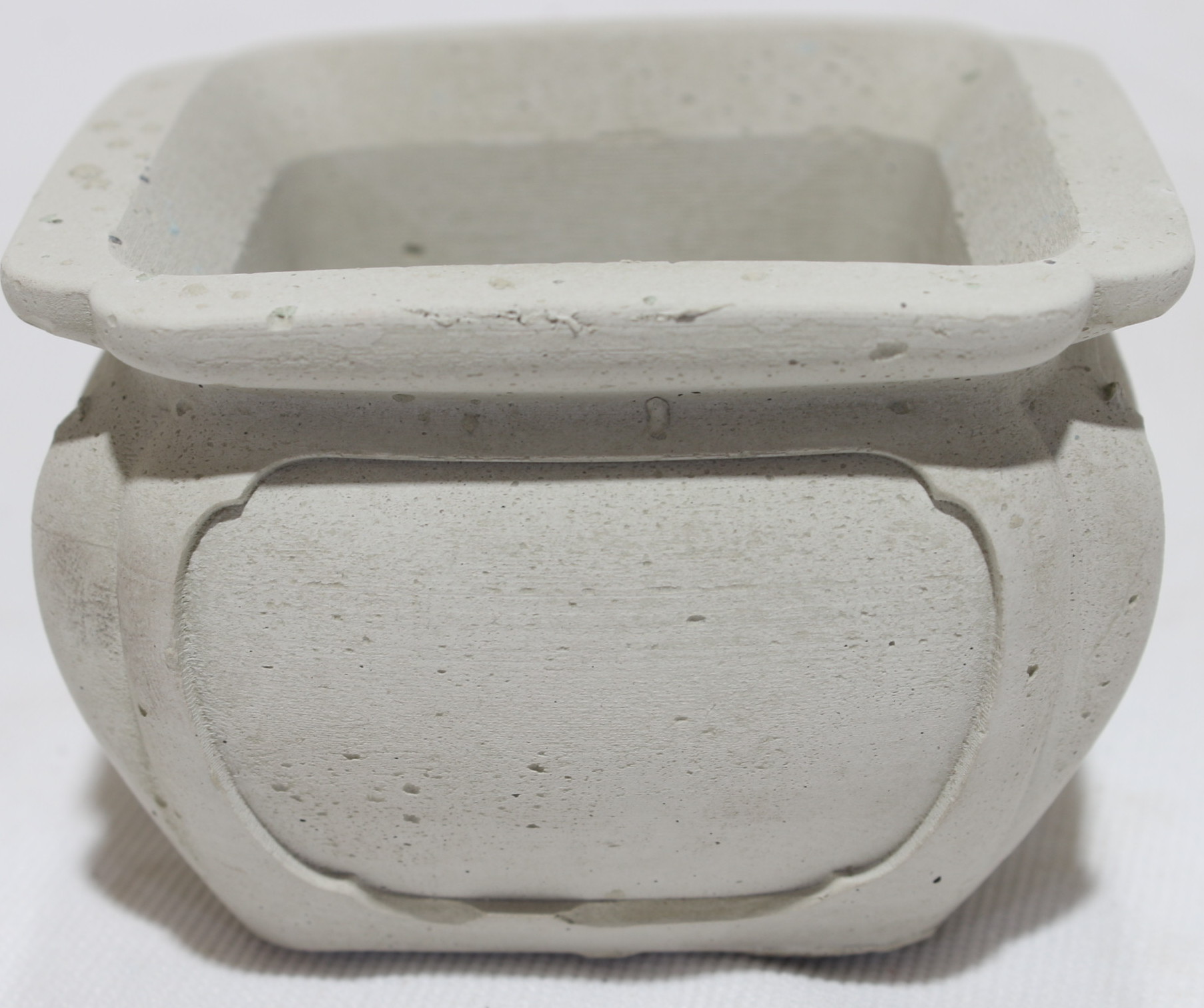 Recessed Grey 2.5 Inch Pot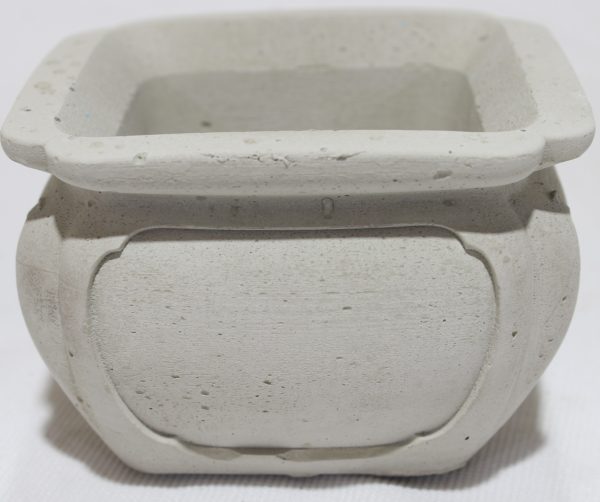 Pyramid Pastel Green 2.5 Inch Pot
Show Details
Hide Details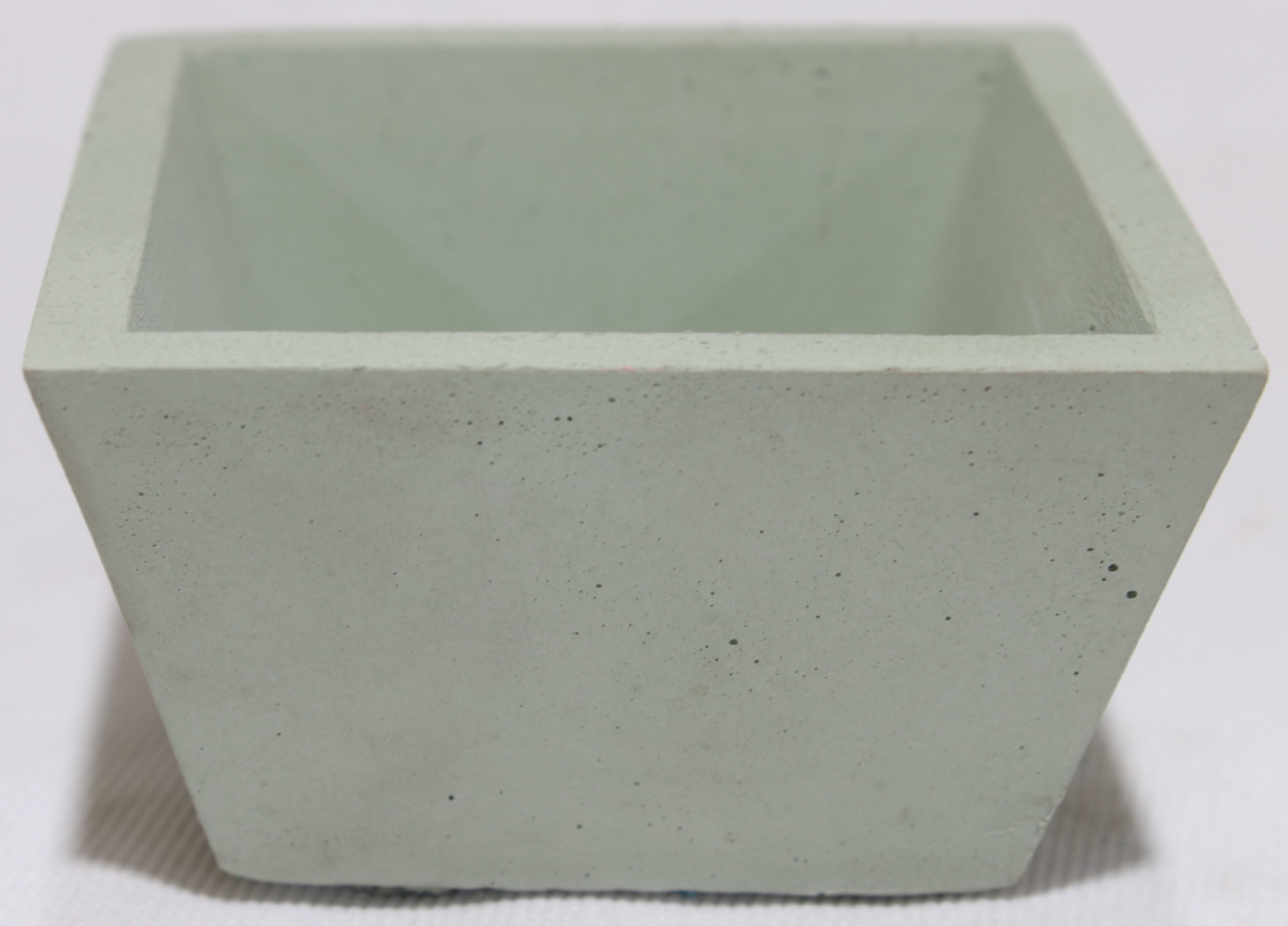 Pyramid Pastel Green 2.5 Inch Pot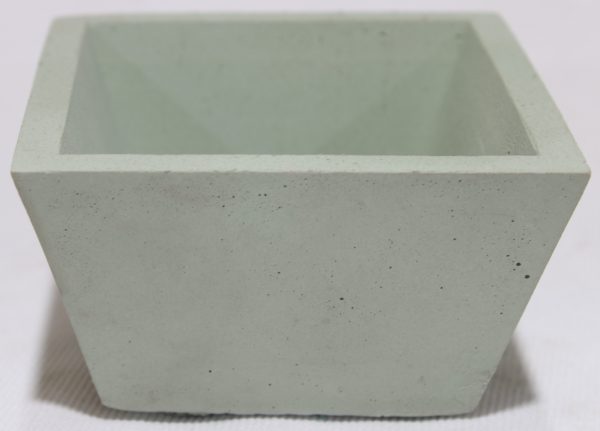 Pyramid pastel Blue 2.5 Inch Pot
Show Details
Hide Details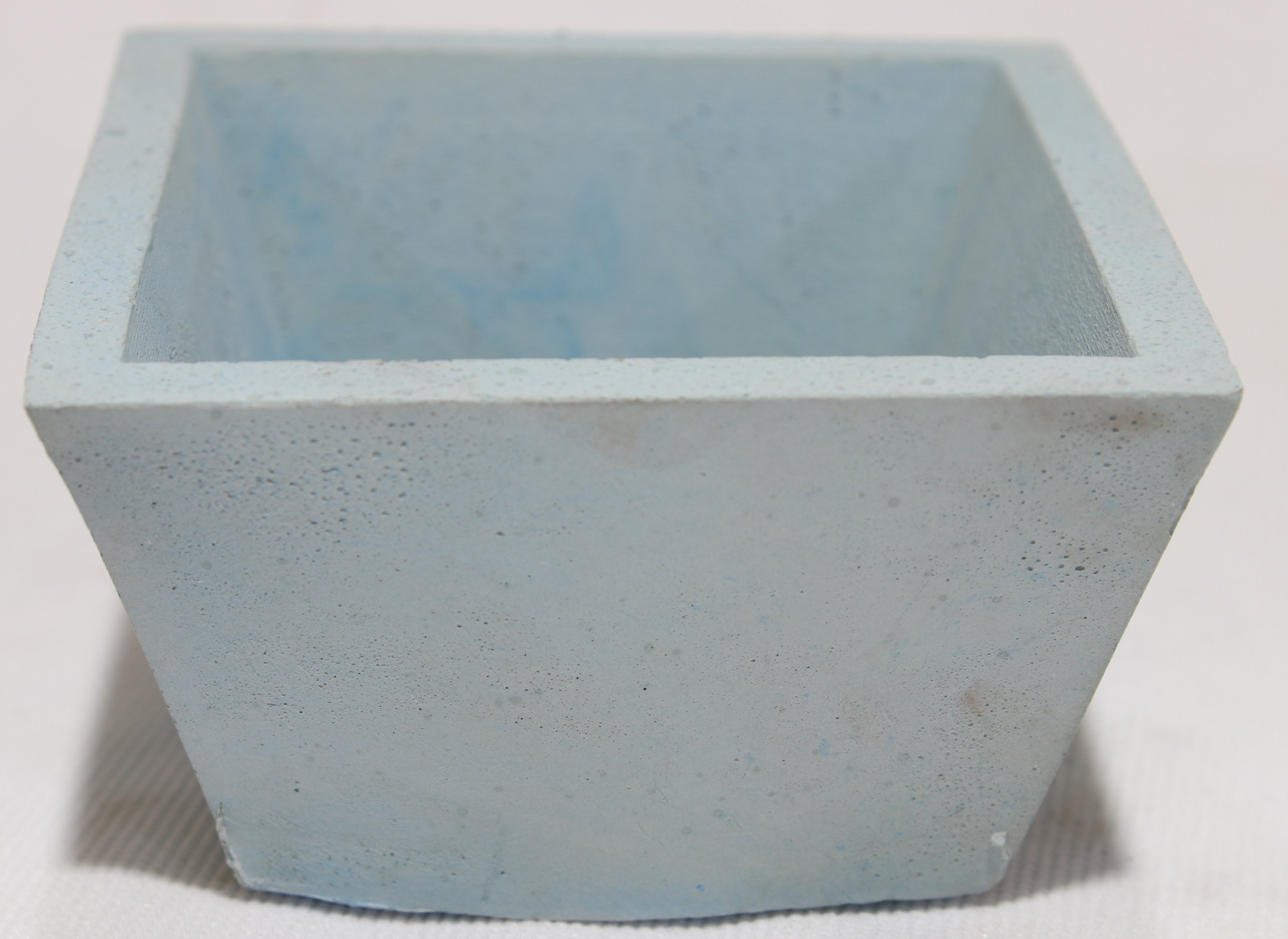 Pyramid pastel Blue 2.5 Inch Pot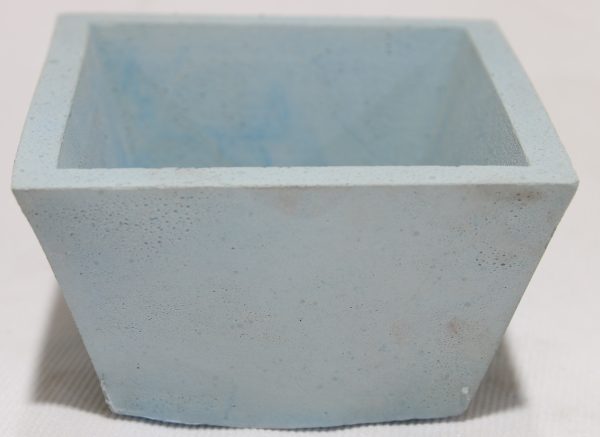 Pyramid Grey 2.5 Inch Pot
Show Details
Hide Details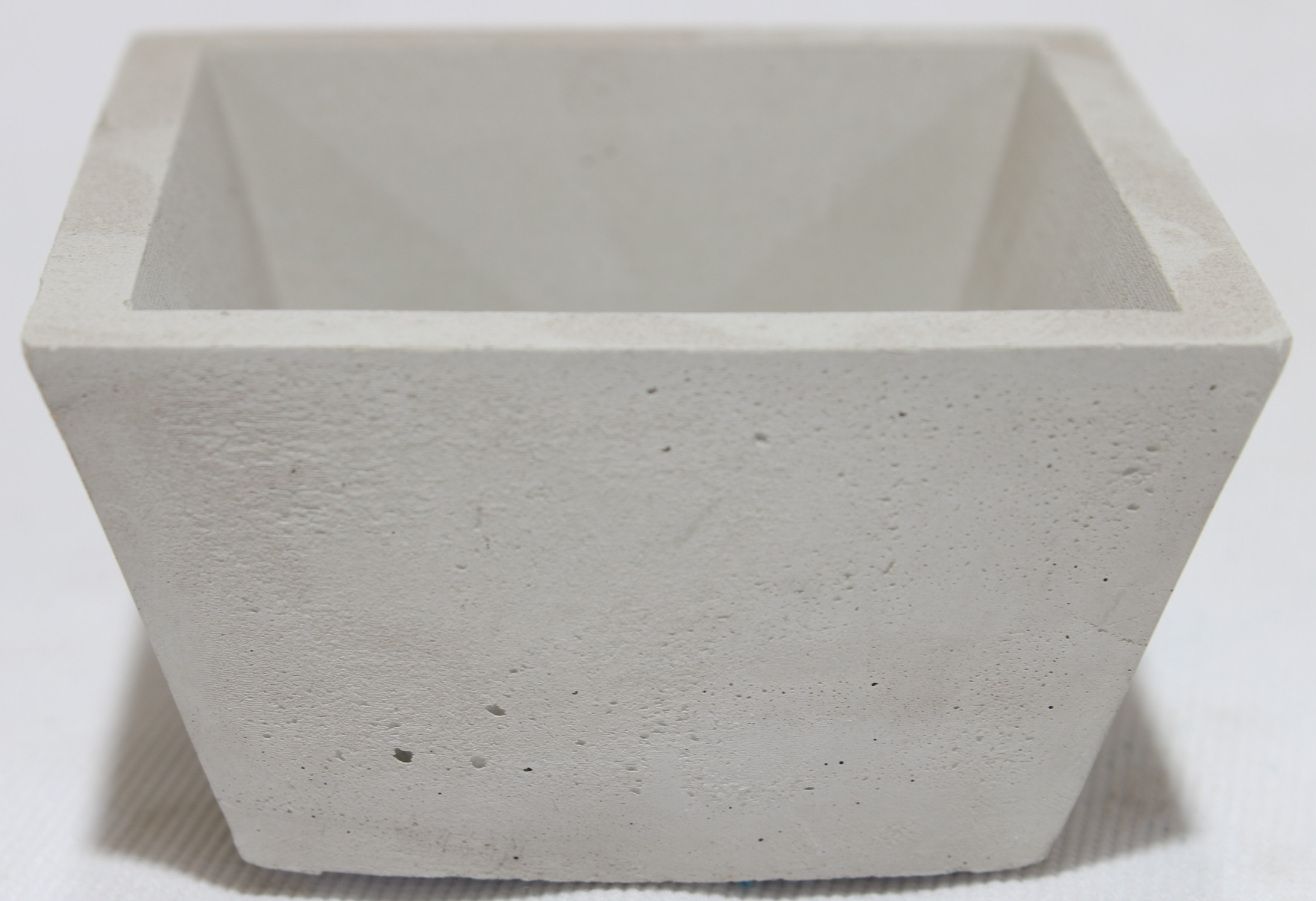 Pyramid Grey 2.5 Inch Pot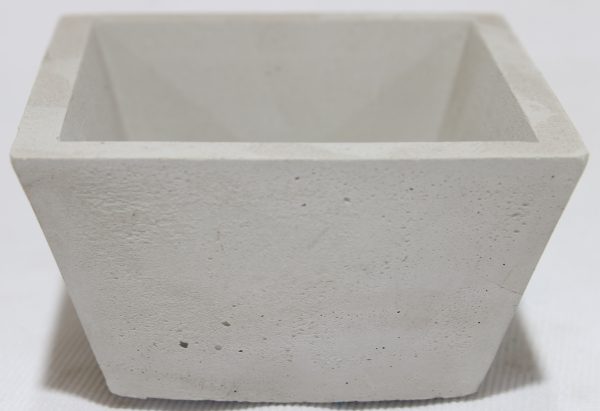 Recessed Charcoal 2.5 Inch Pot
Show Details
Hide Details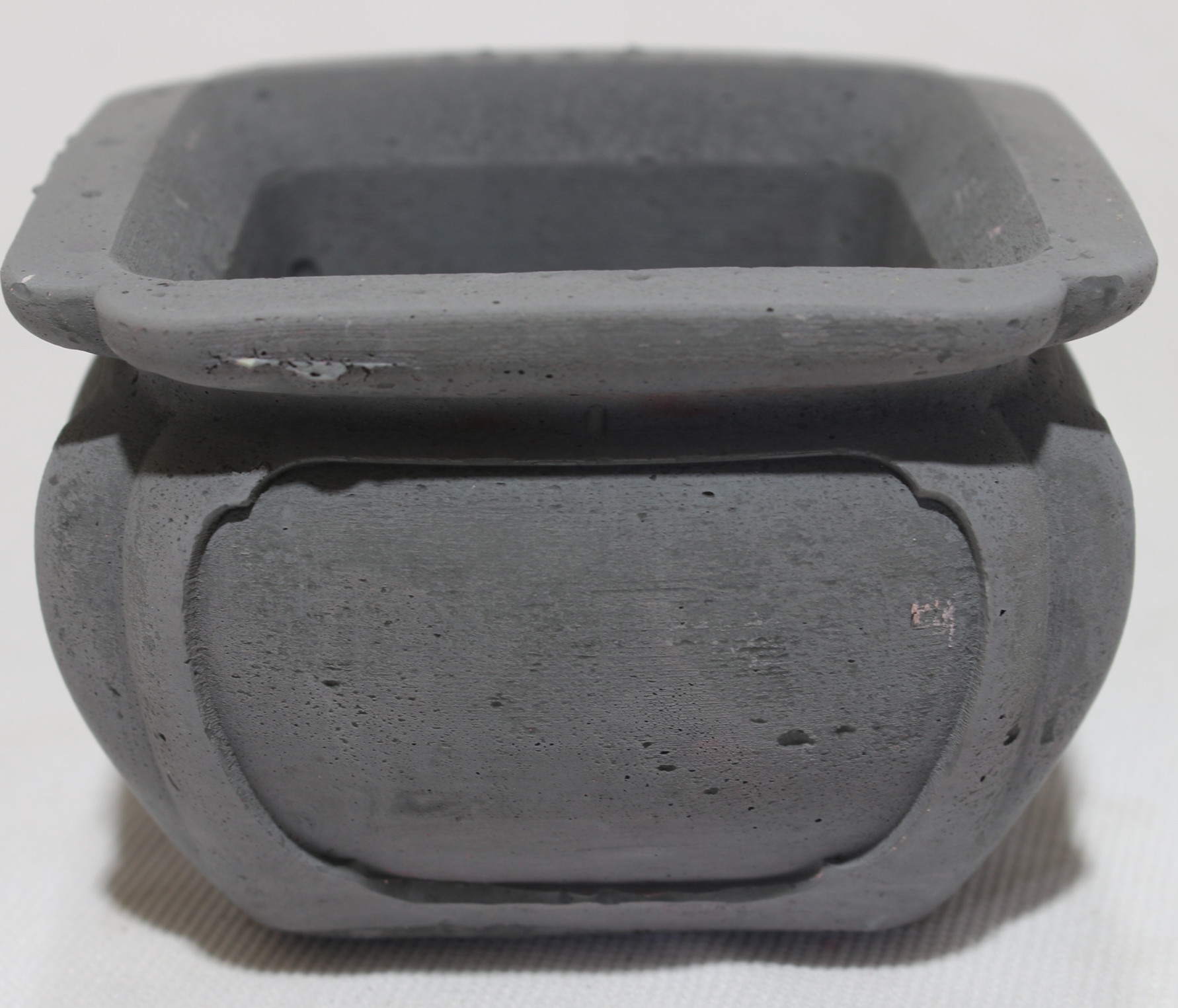 Recessed Charcoal 2.5 Inch Pot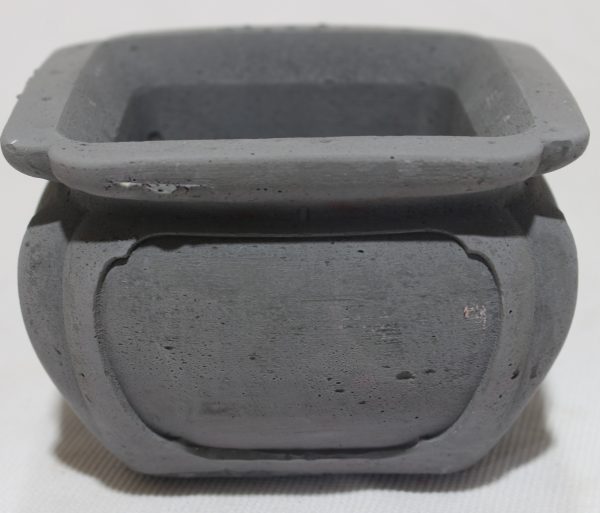 Pyramid Terracotta 2.5 Inch Pot
Show Details
Hide Details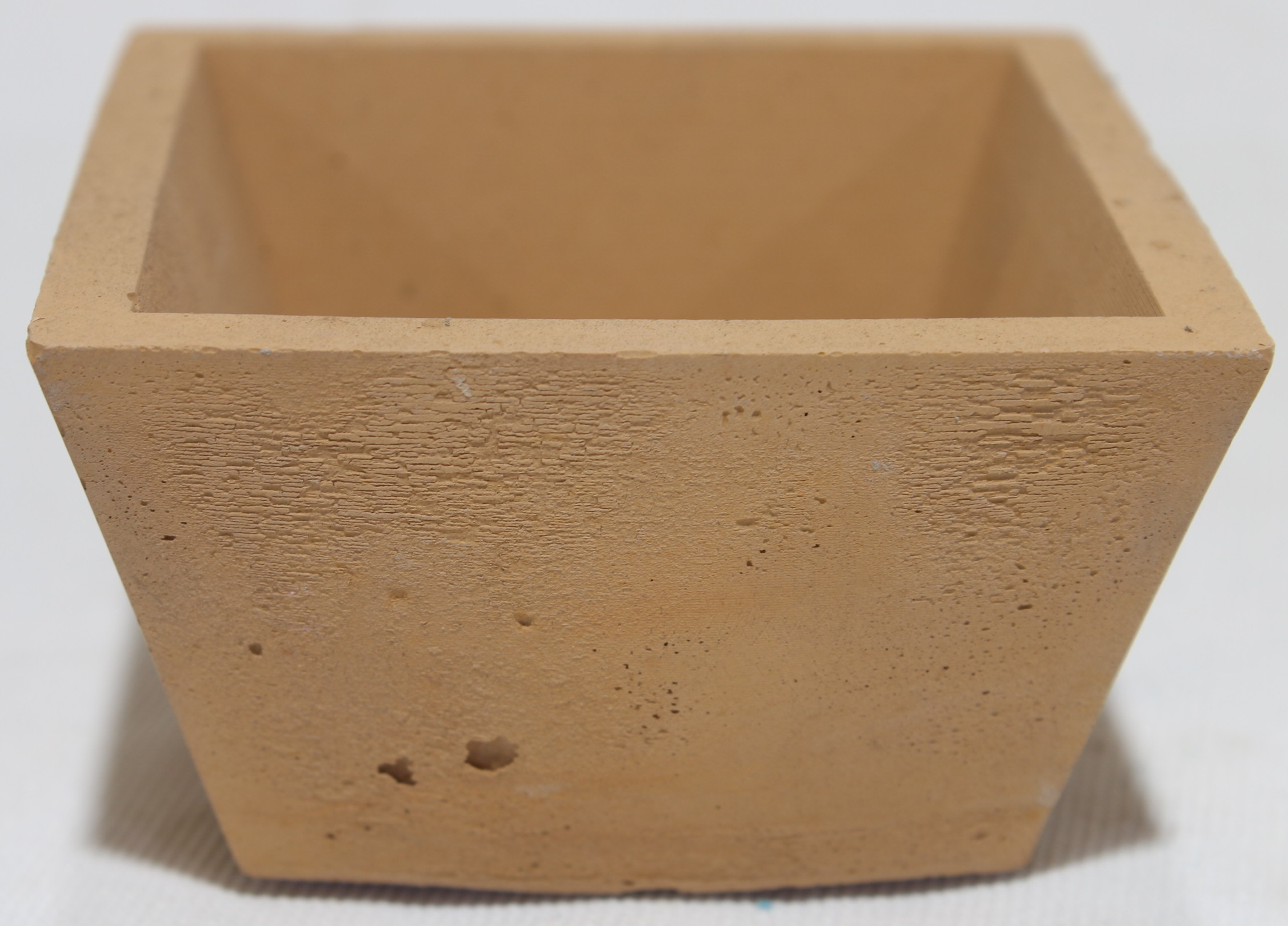 Pyramid Terracotta 2.5 Inch Pot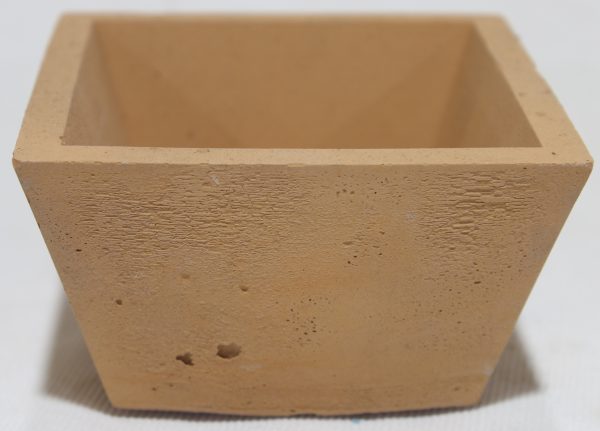 Pyramid Pastel Pink 2.5 Inch Pot
Show Details
Hide Details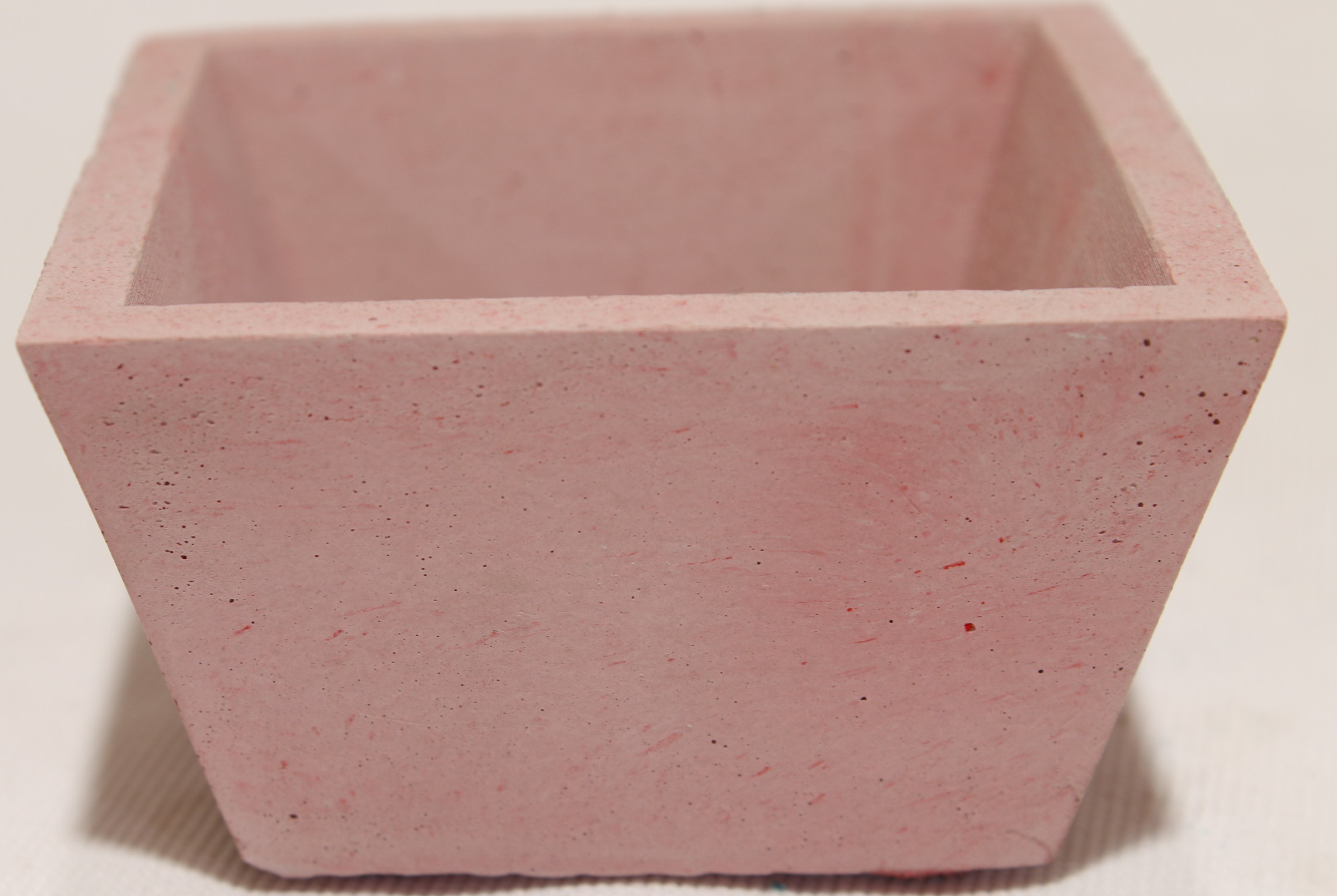 Pyramid Pastel Pink 2.5 Inch Pot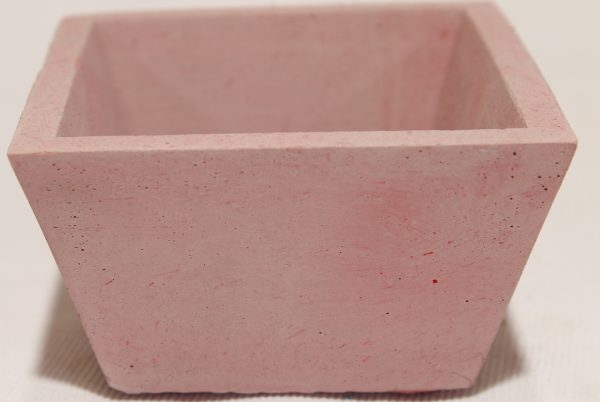 Pyramid Charcoal 2.5 Inch Pot
Show Details
Hide Details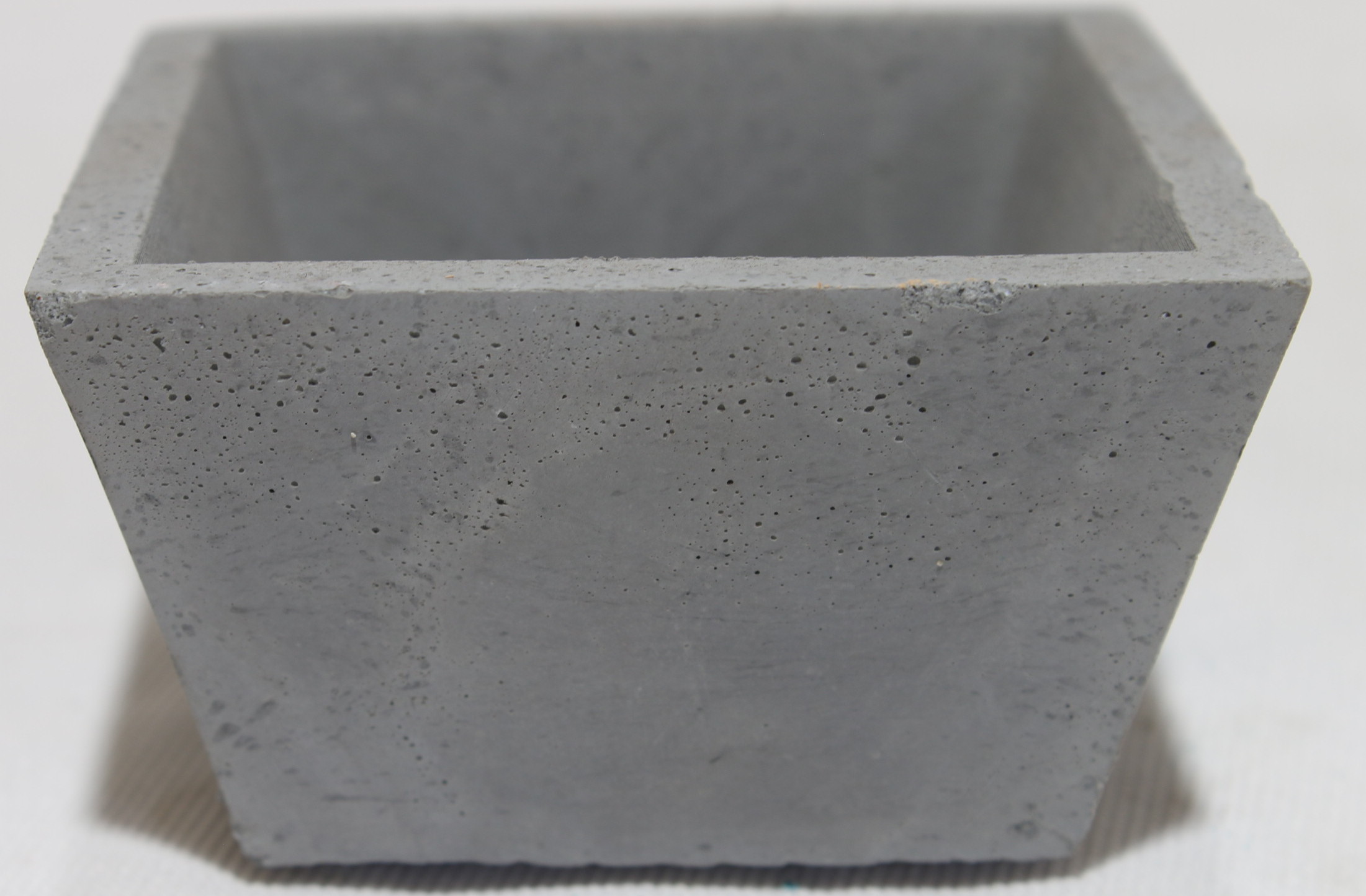 Pyramid Charcoal 2.5 Inch Pot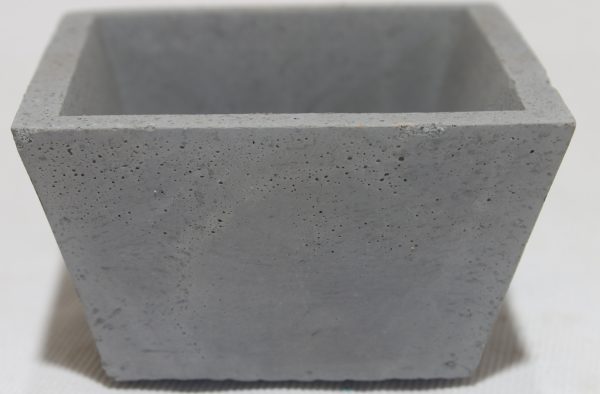 Pumpkin Pastel Pink 2.5 Inch Pot
Show Details
Hide Details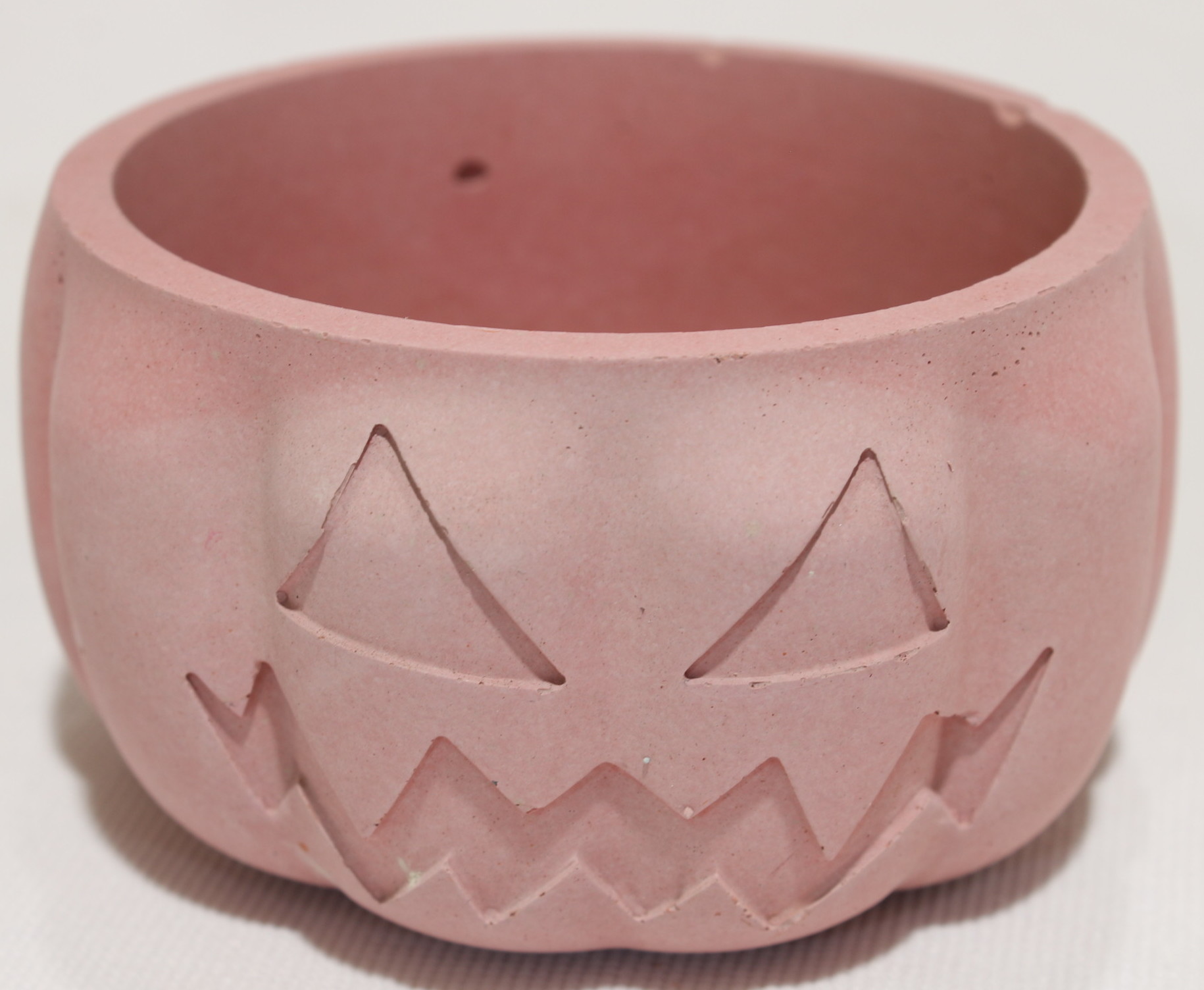 Pumpkin Pastel Pink 2.5 Inch Pot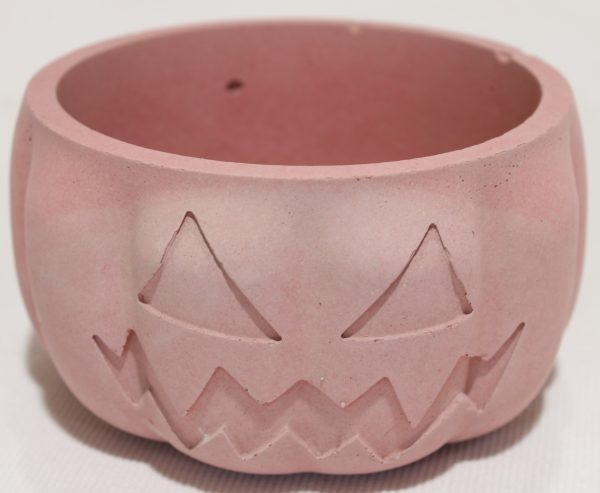 Puppy Grey 2.5 Inch Pot
Show Details
Hide Details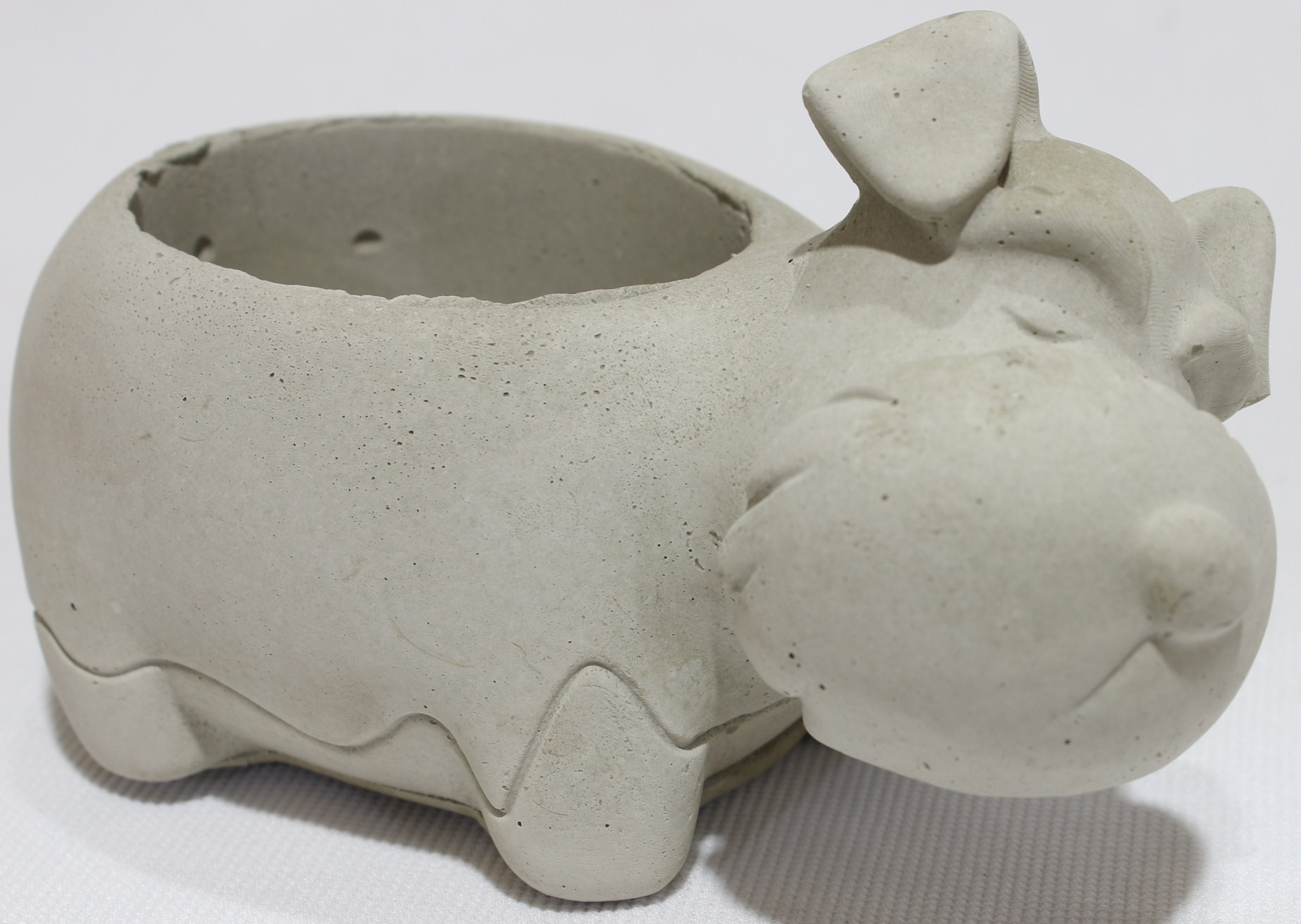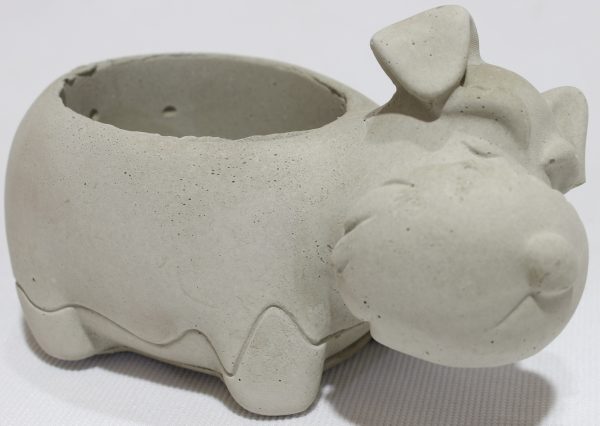 Pumpkin Terracotta 2.5 Inch Pot
Show Details
Hide Details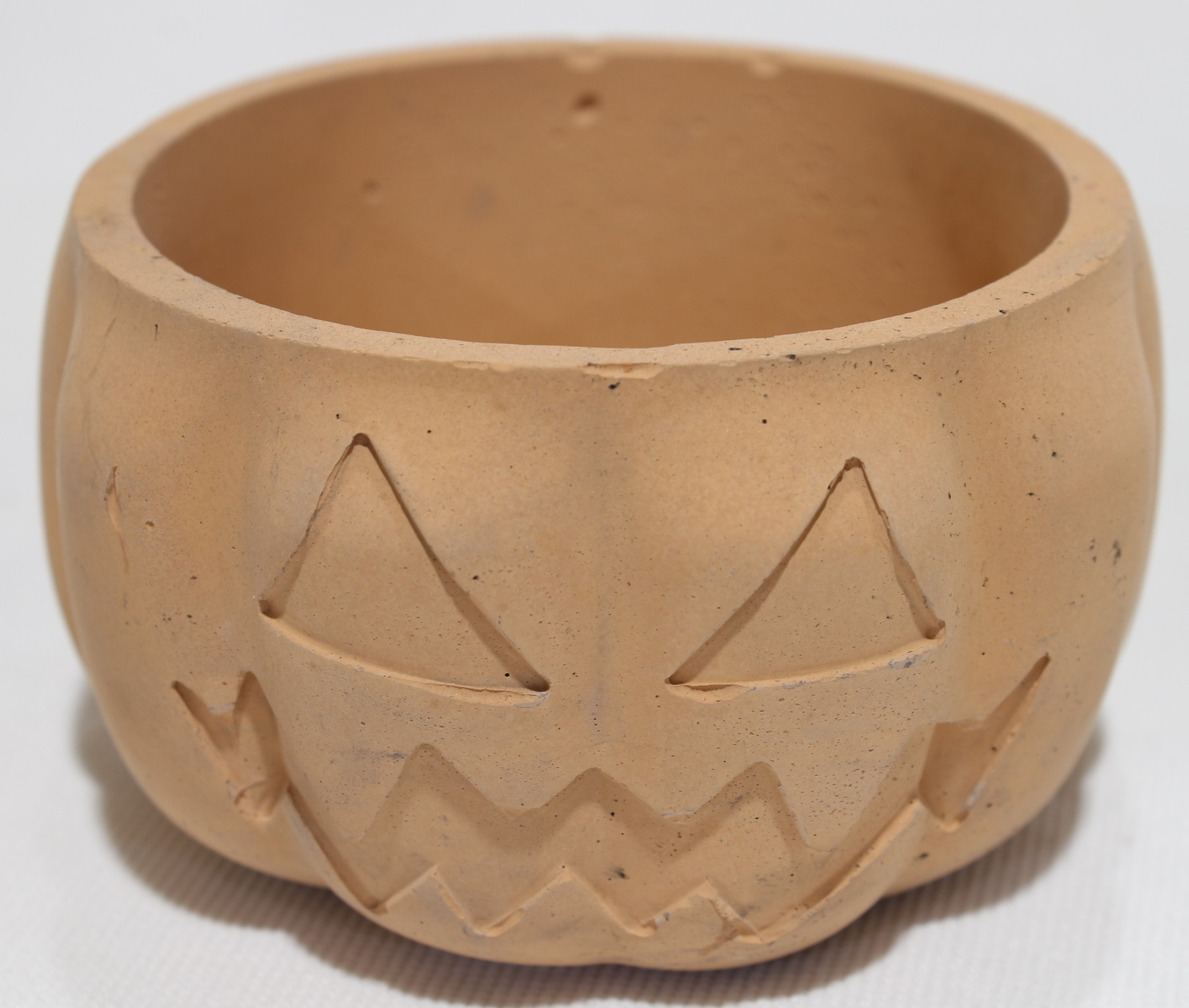 Pumpkin Terracotta 2.5 Inch Pot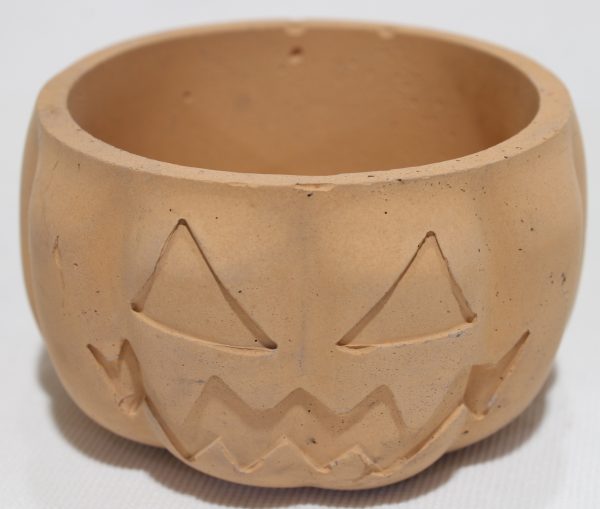 PicnicBasket Pastel Blue 2.5 Inch Pot
Show Details
Hide Details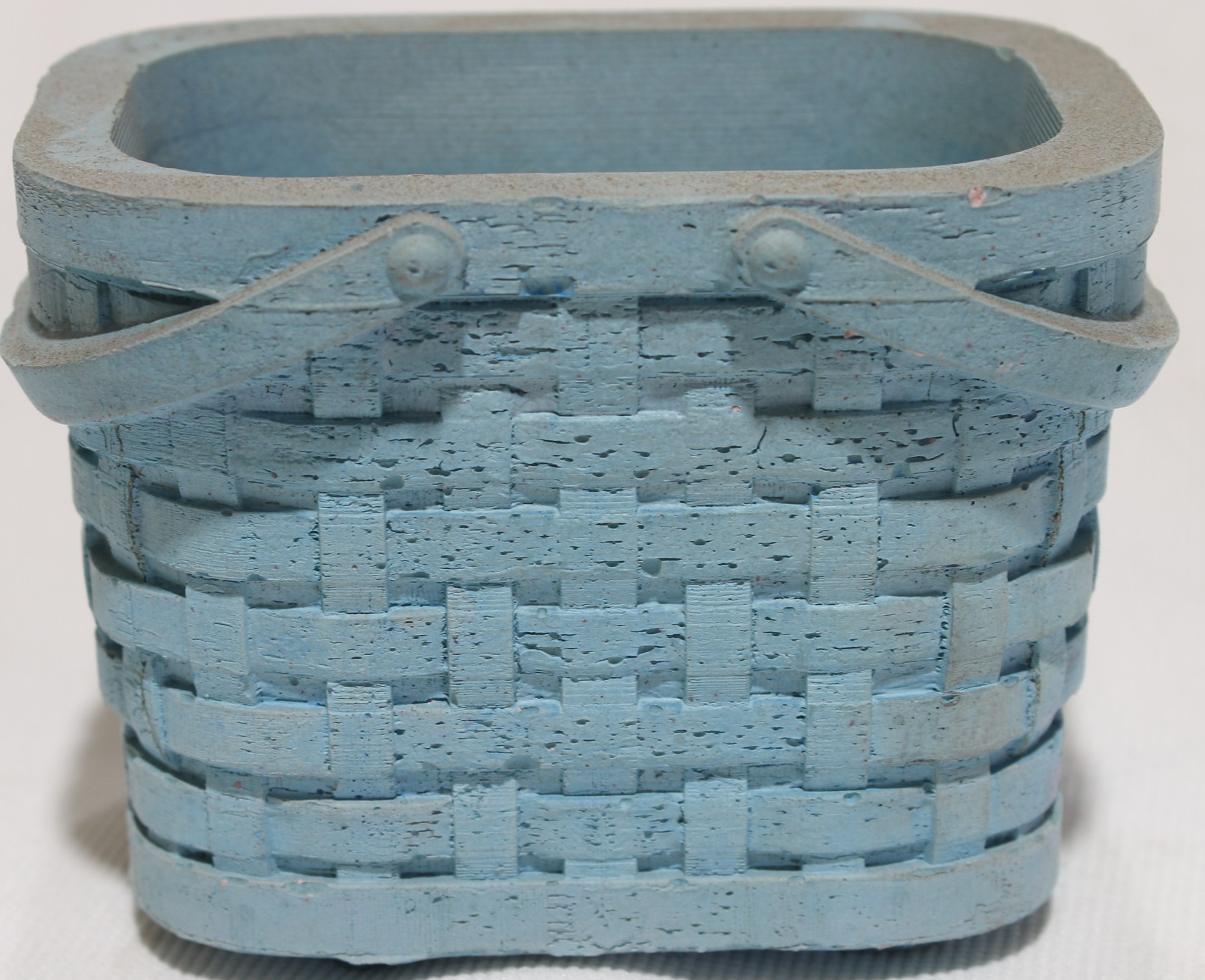 PicnicBasket Pastel Blue 2.5 Inch Pot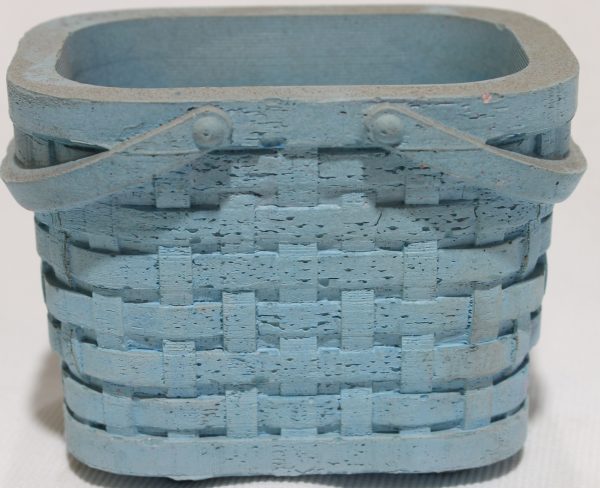 PicnicBasket Pastel Green 2.5 Inch Pot
Show Details
Hide Details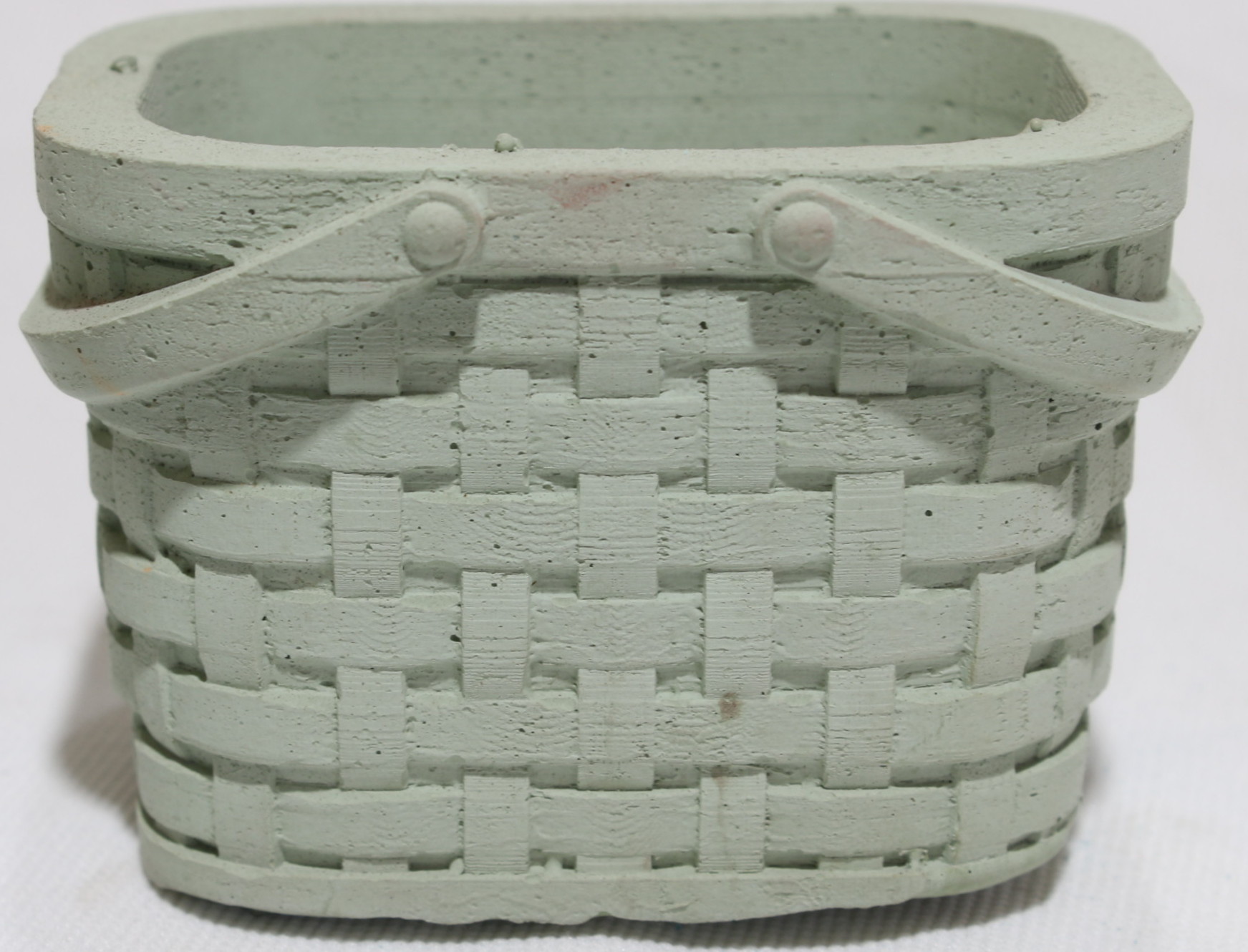 PicnicBasket Pastel Green 2.5 Inch Pot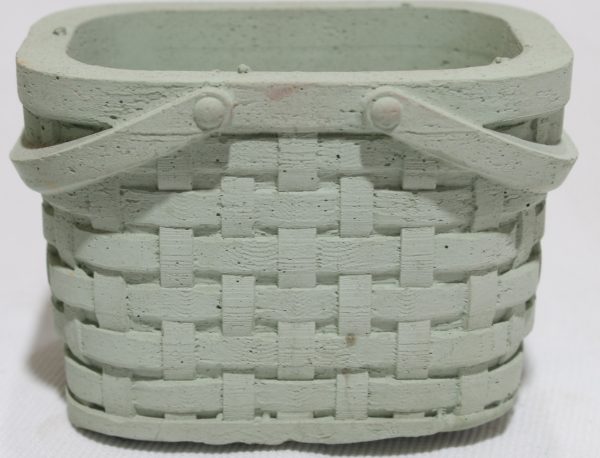 PicnicBasket Pastel pink 2.5 Inch Pot
Show Details
Hide Details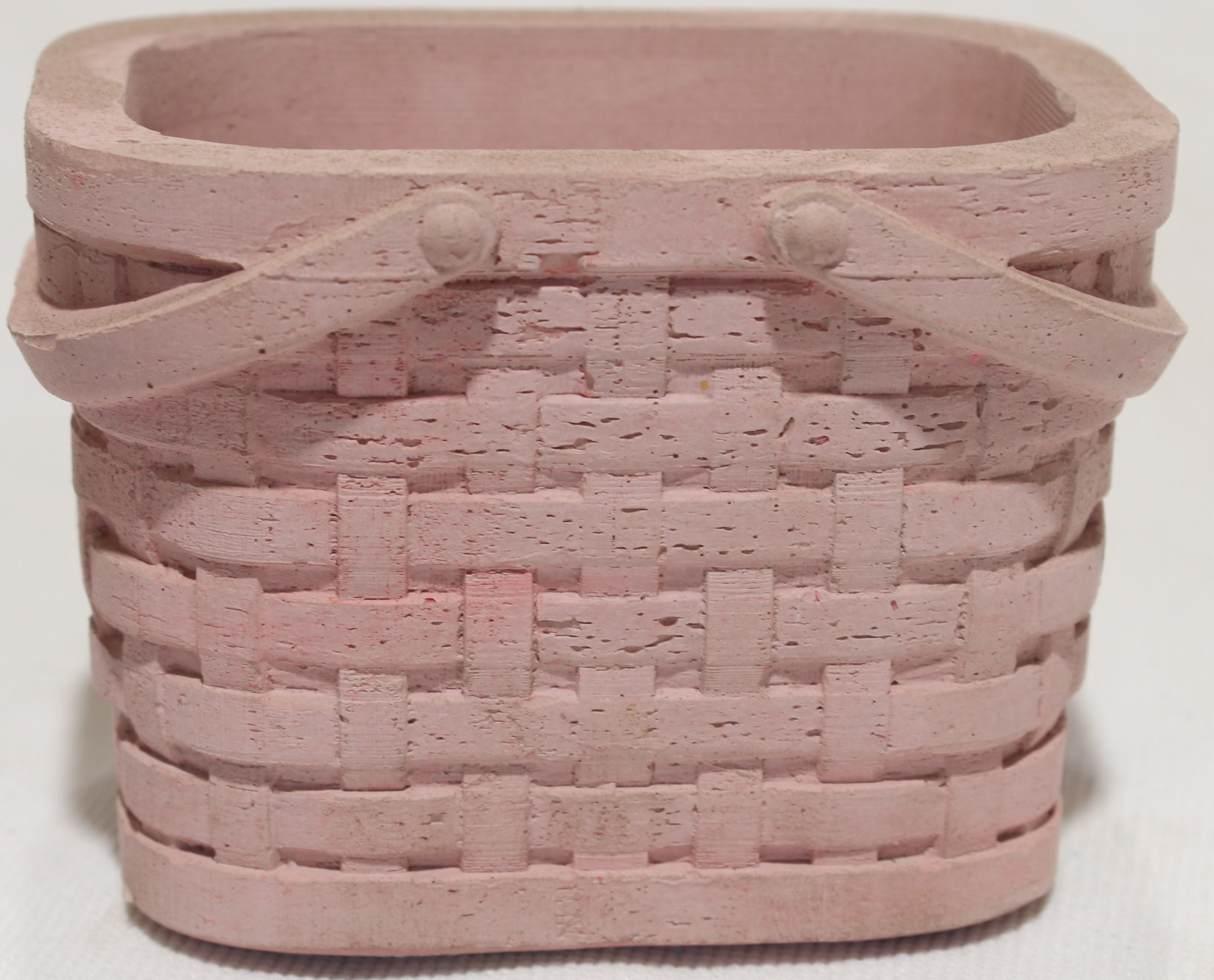 PicnicBasket Pastel pink 2.5 Inch Pot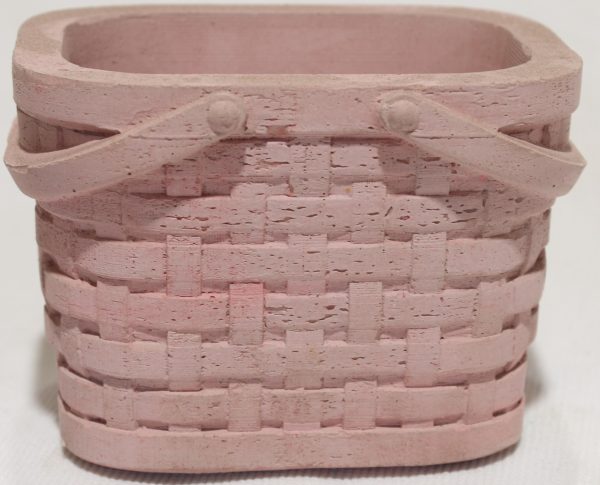 Pumpkin Charcoal 2.5 Inch Pot
Show Details
Hide Details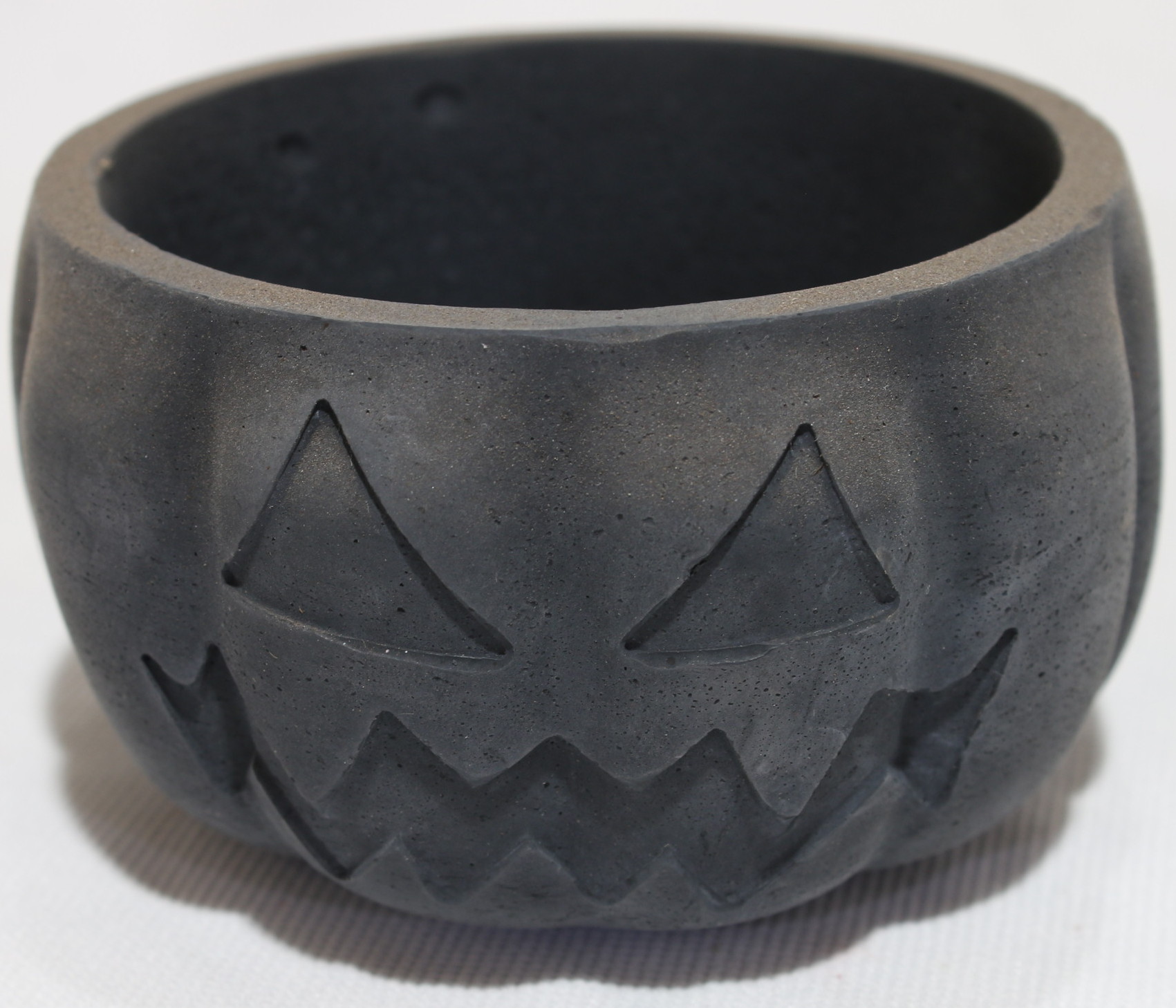 Pumpkin Charcoal 2.5 Inch Pot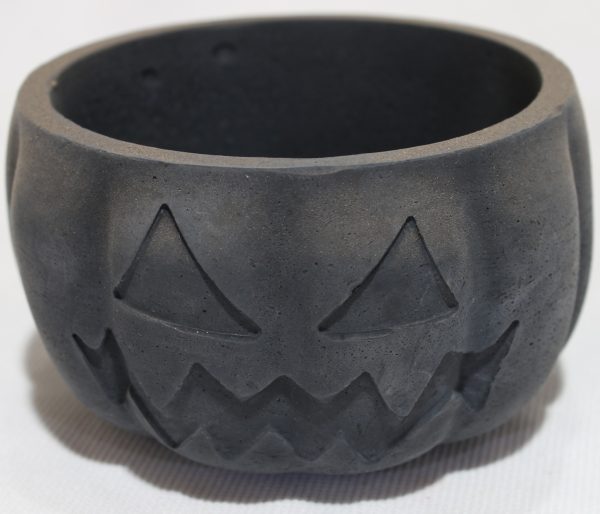 PicnicBasket Terracotta 2.5 Inch Pot
Show Details
Hide Details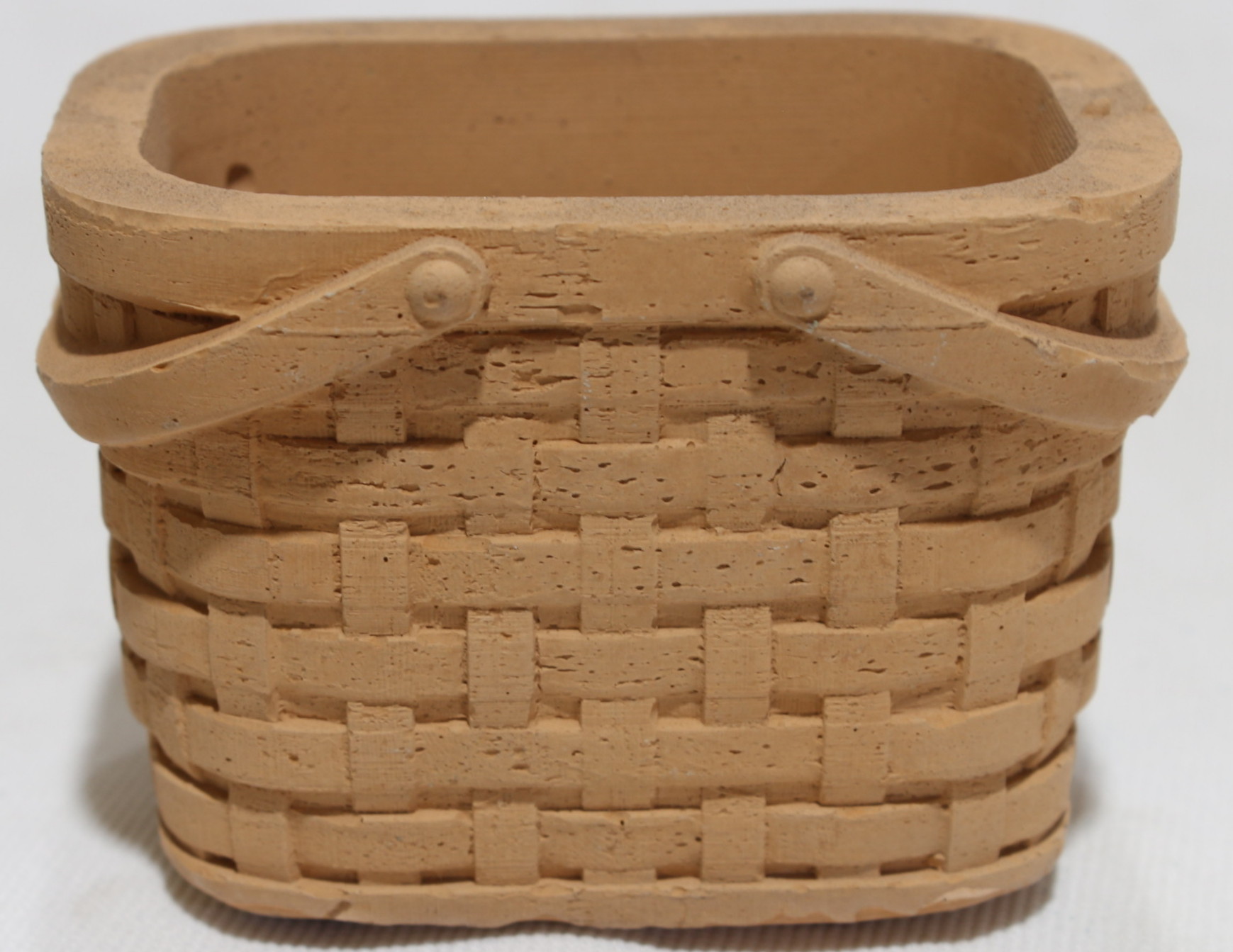 PicnicBasket Terracotta 2.5 Inch Pot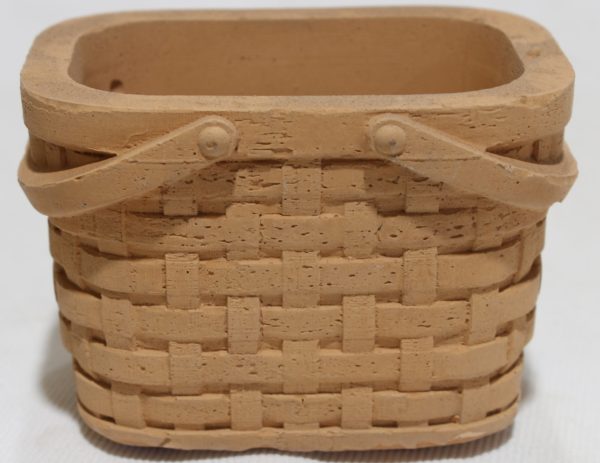 PicnicBasket Charcoal 2.5 Inch Pot
Show Details
Hide Details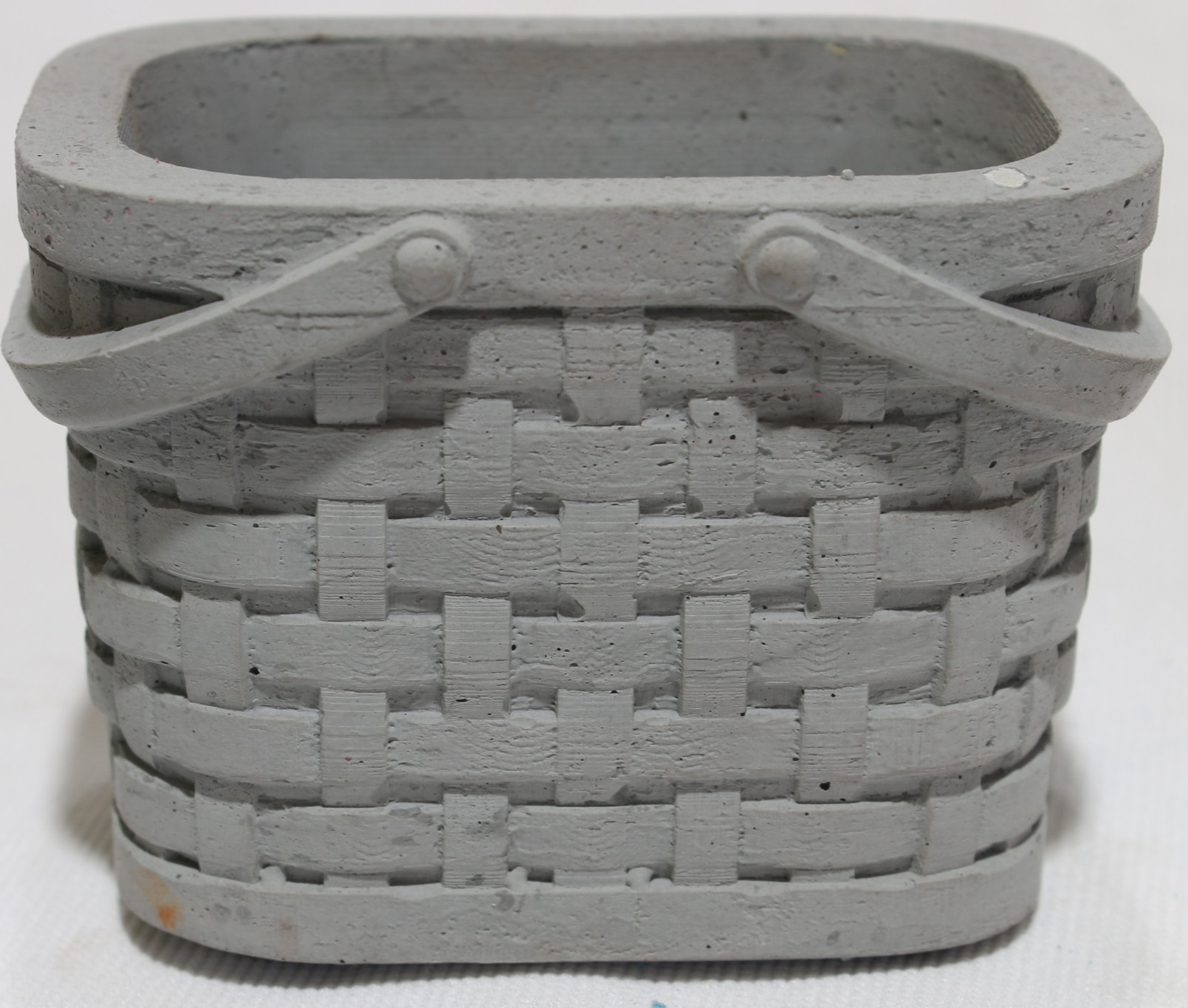 PicnicBasket Charcoal 2.5 Inch Pot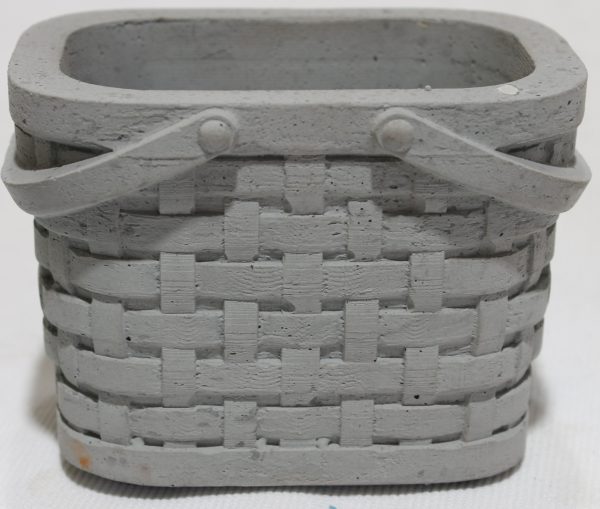 Owl Terracotta 2.5 Inch Pot
Show Details
Hide Details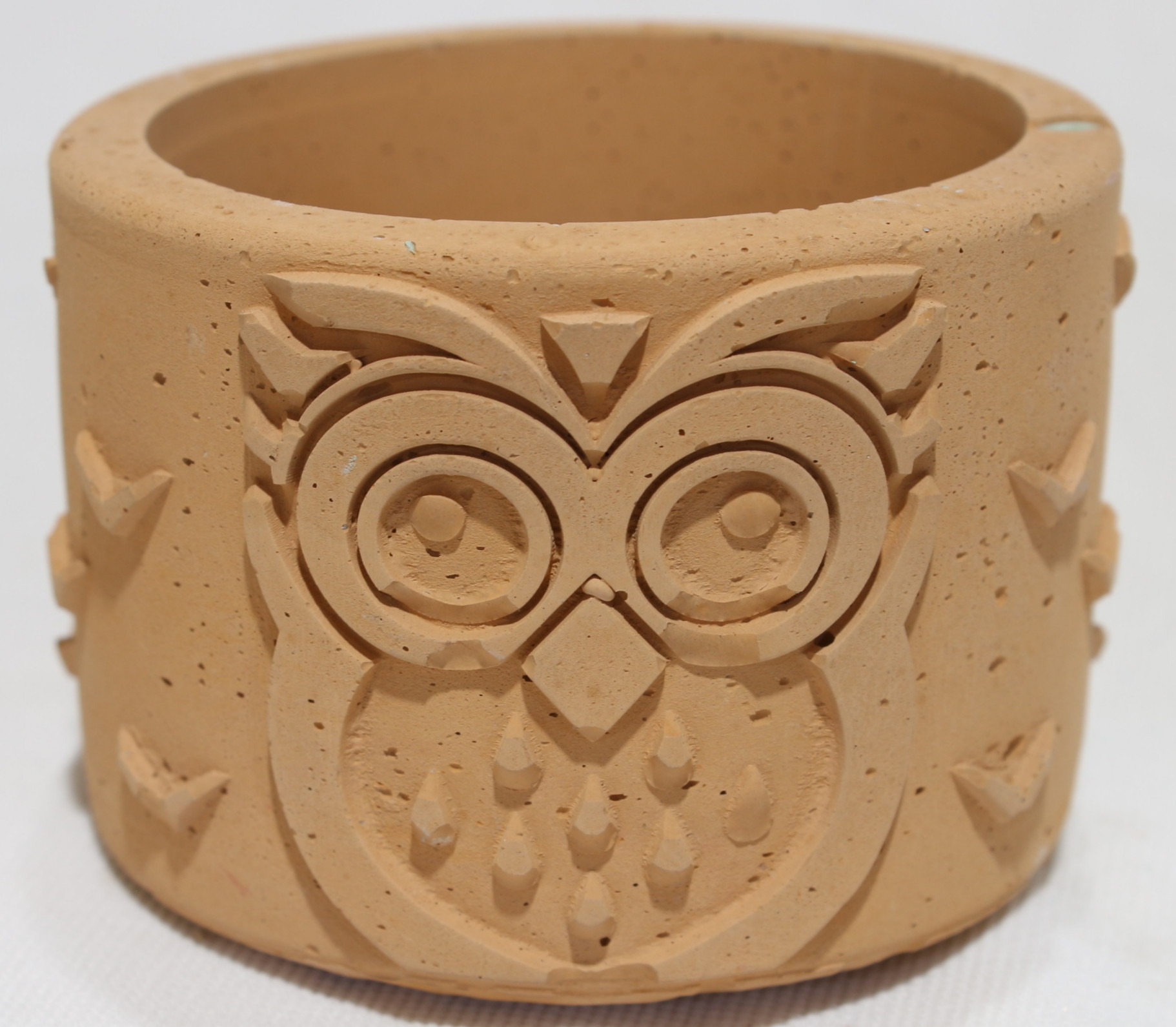 Owl Terracotta 2.5 Inch Pot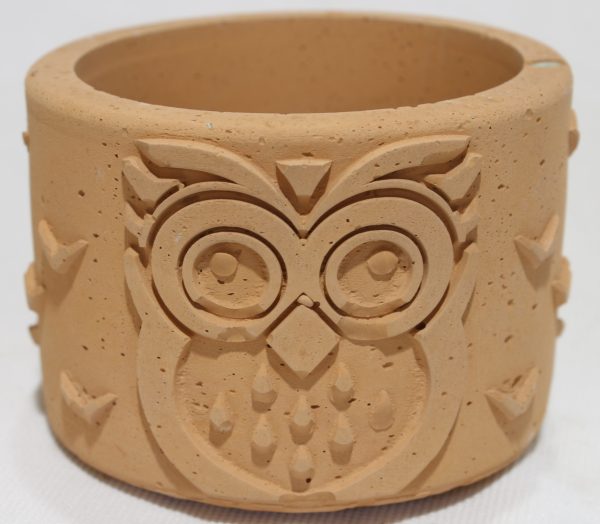 Owl Pastel Pink 2.5 Inch Pot
Show Details
Hide Details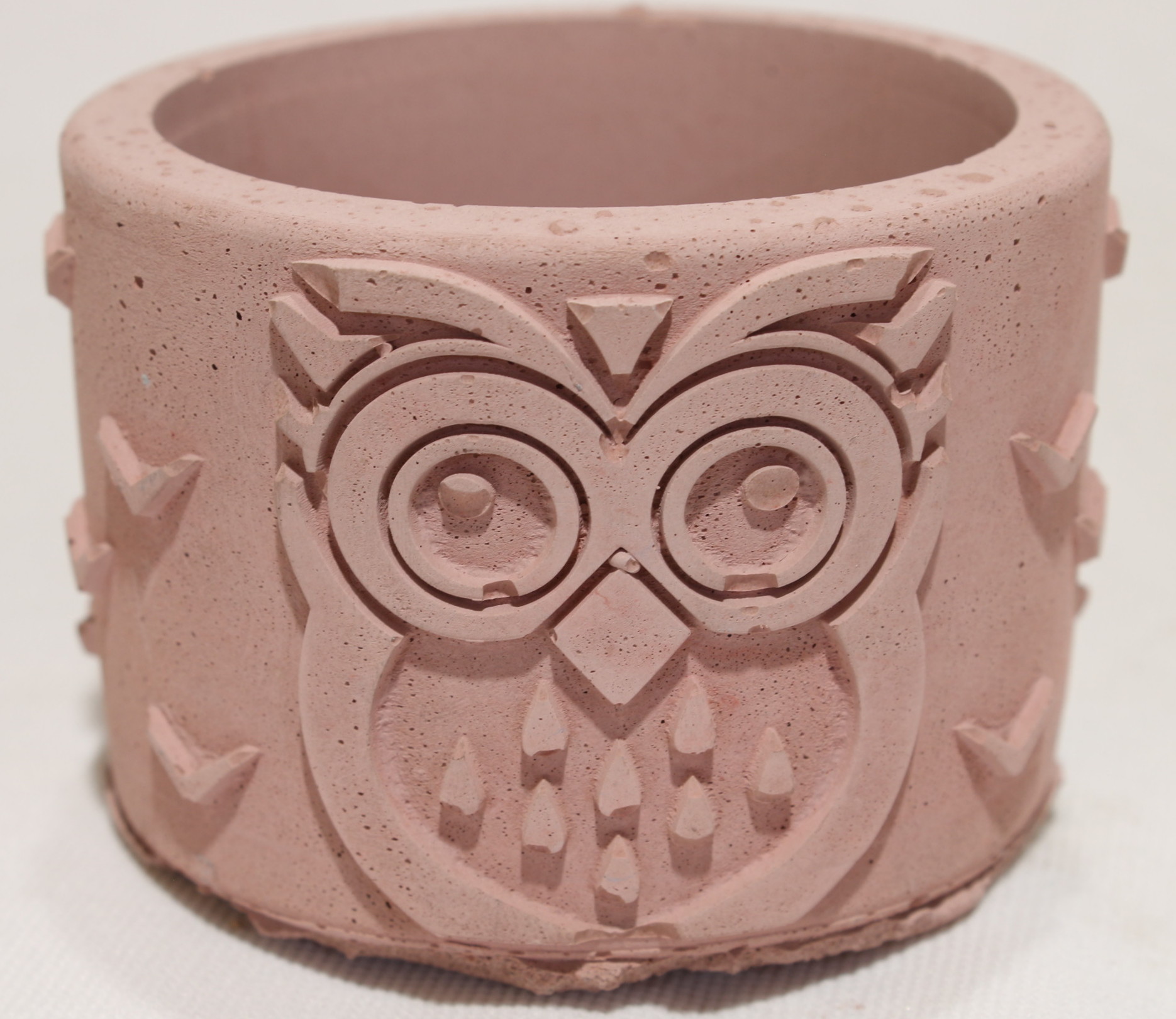 Owl Pastel Pink 2.5 Inch Pot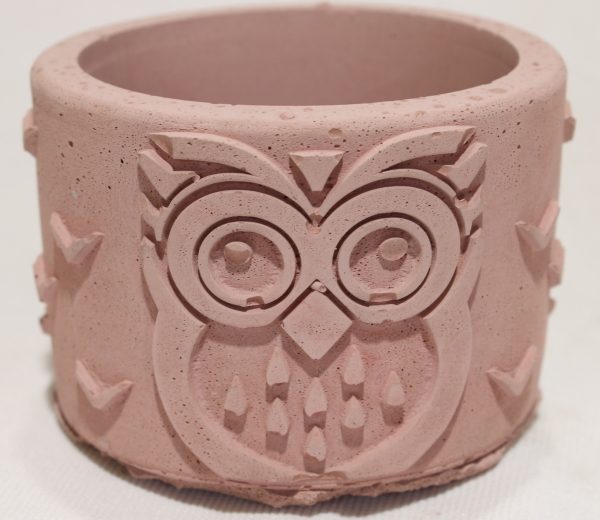 PicnicBasket grey 2.5 Inch Pot
Show Details
Hide Details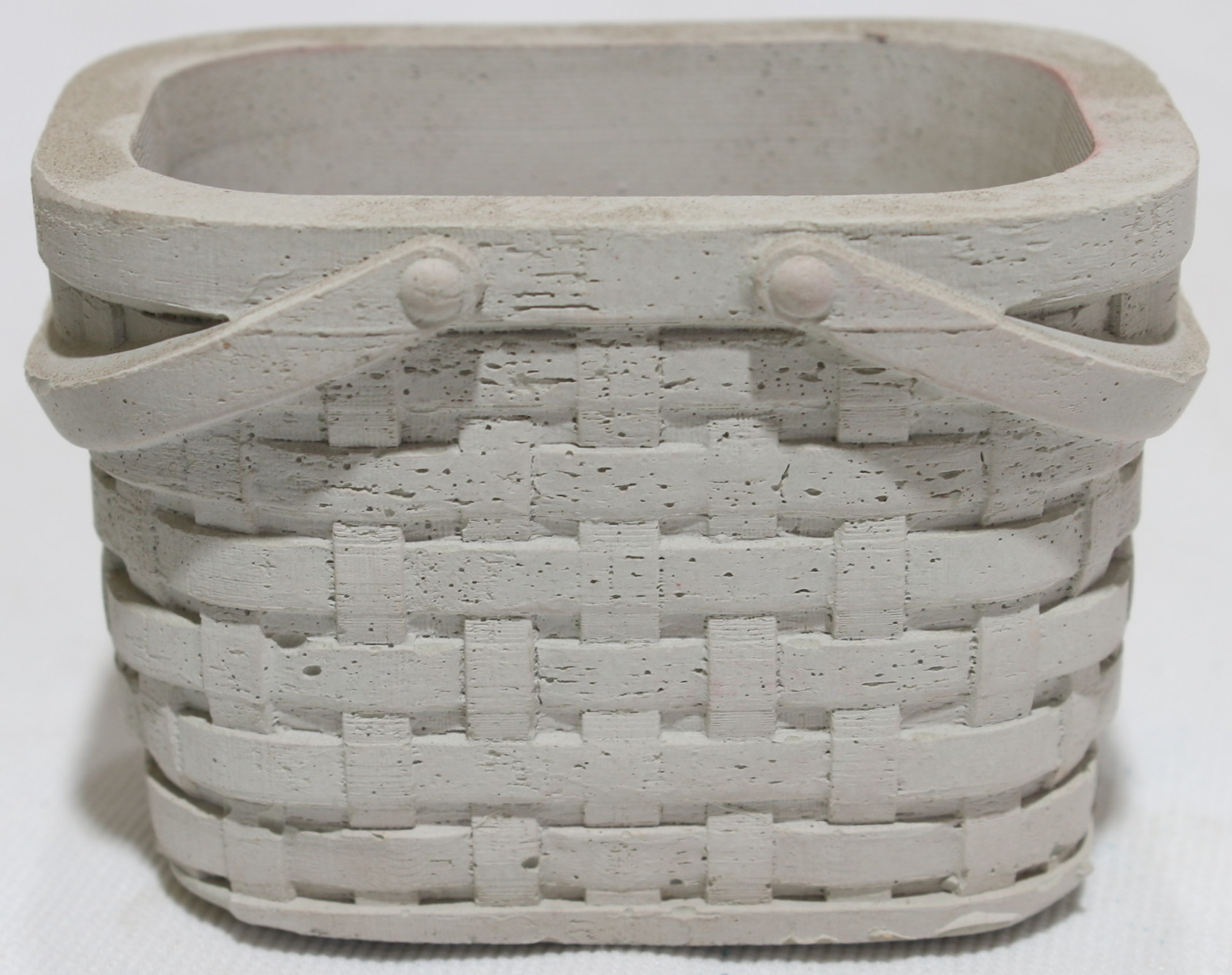 PicnicBasket grey 2.5 Inch Pot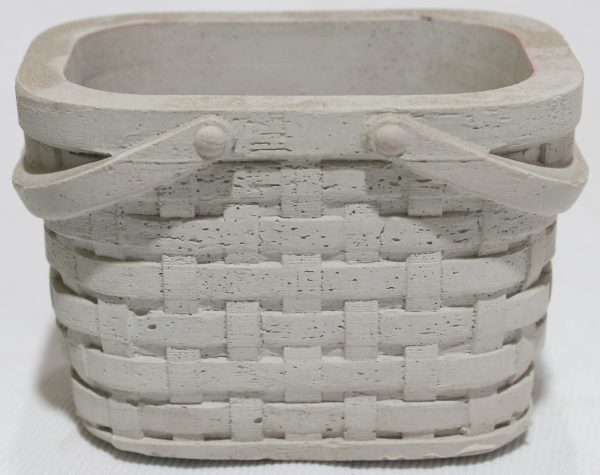 Owl Pastel Green 2.5 Inch Pot
Show Details
Hide Details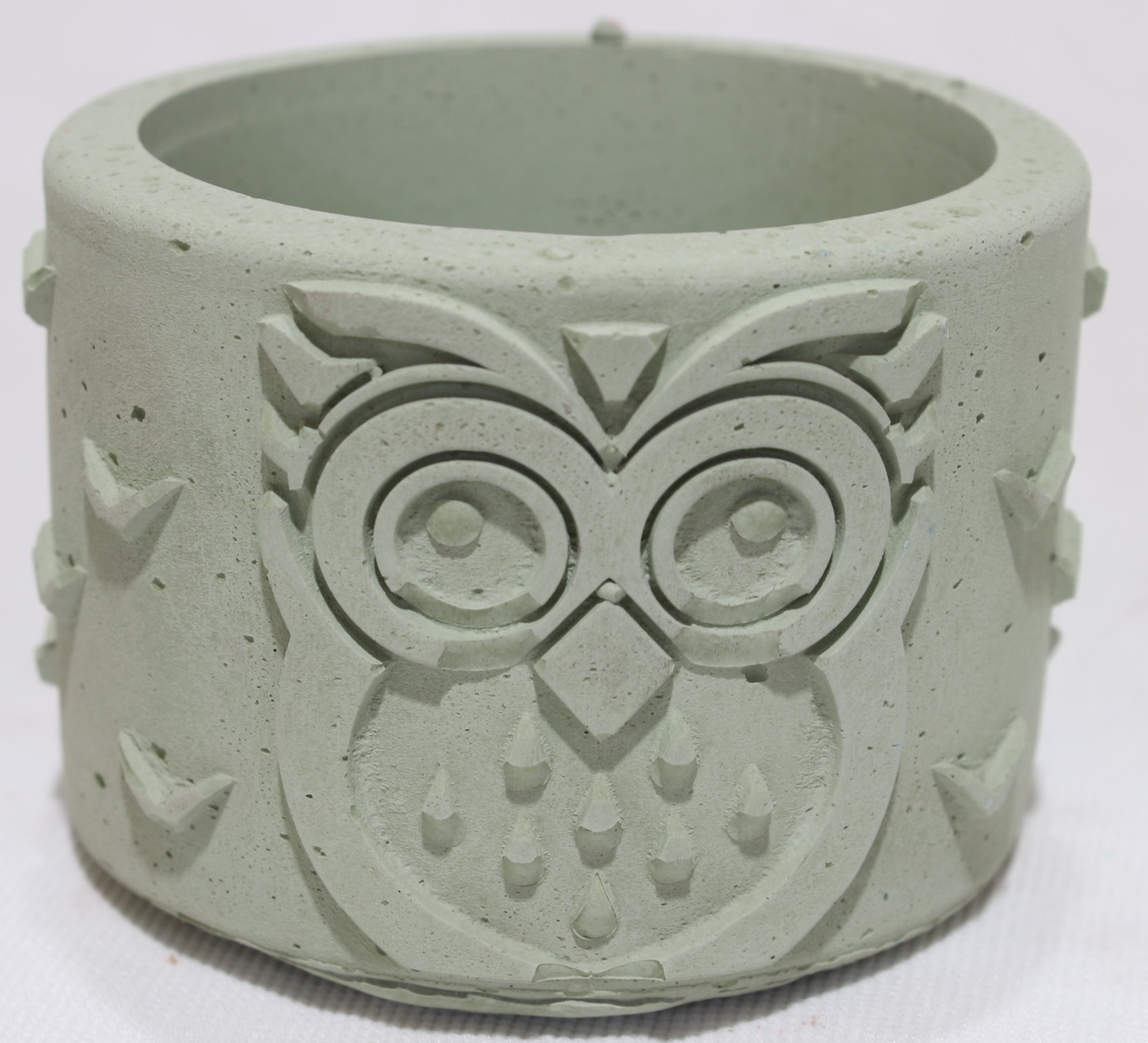 Owl Pastel Green 2.5 Inch Pot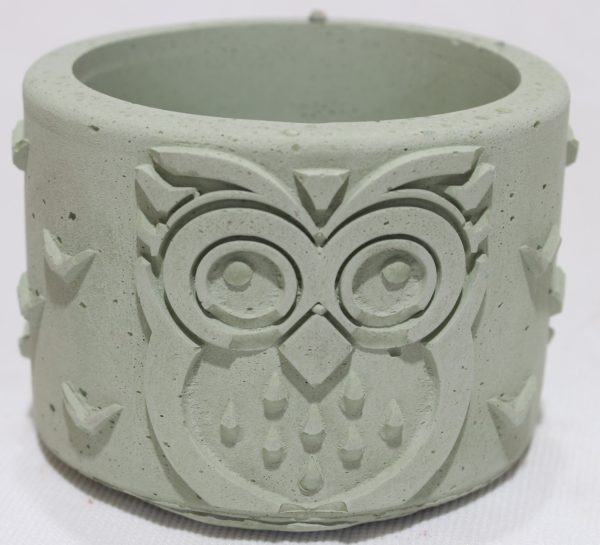 Owl Pastel Blue 2.5 Inch Pot
Show Details
Hide Details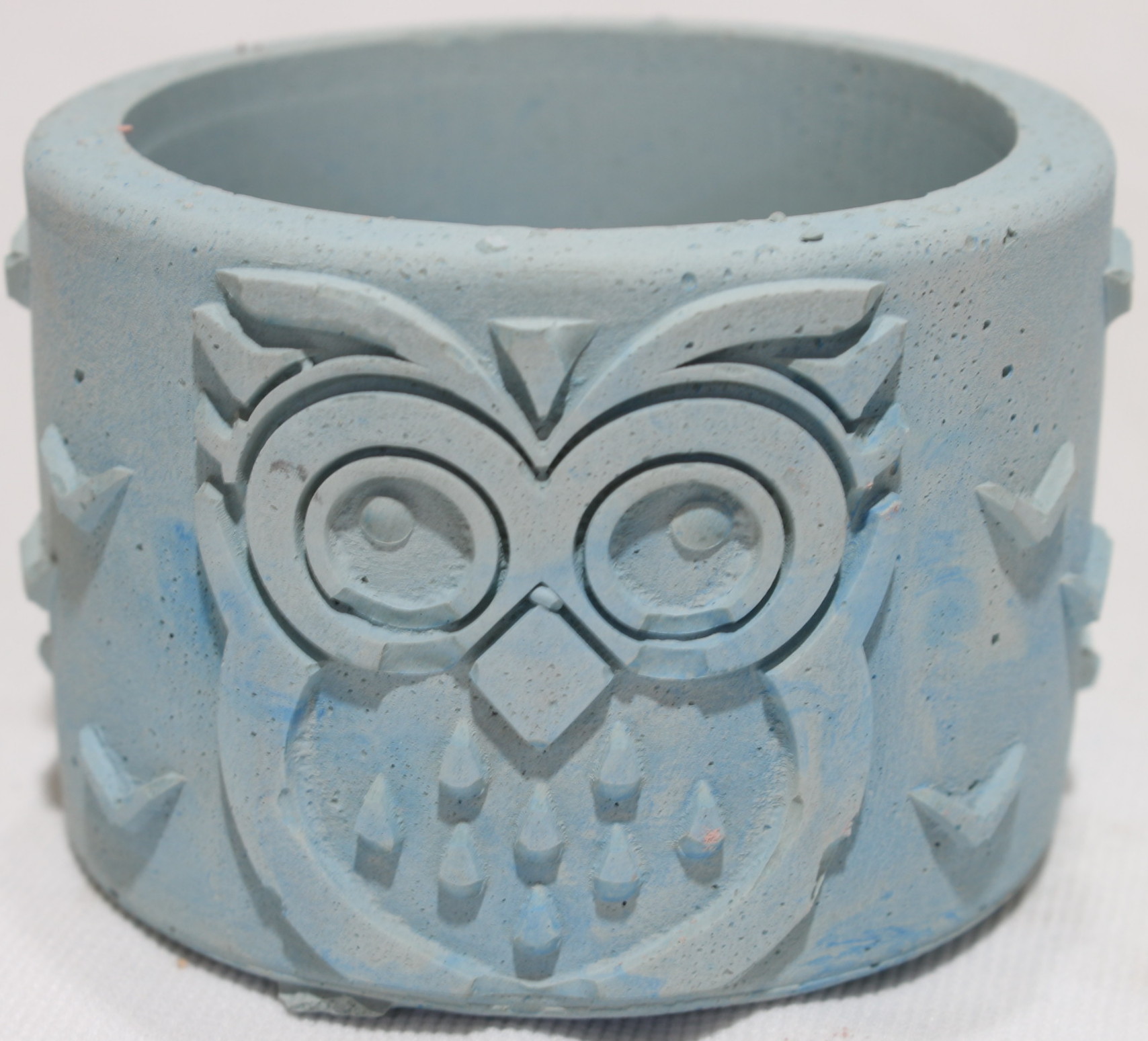 Owl Pastel Blue 2.5 Inch Pot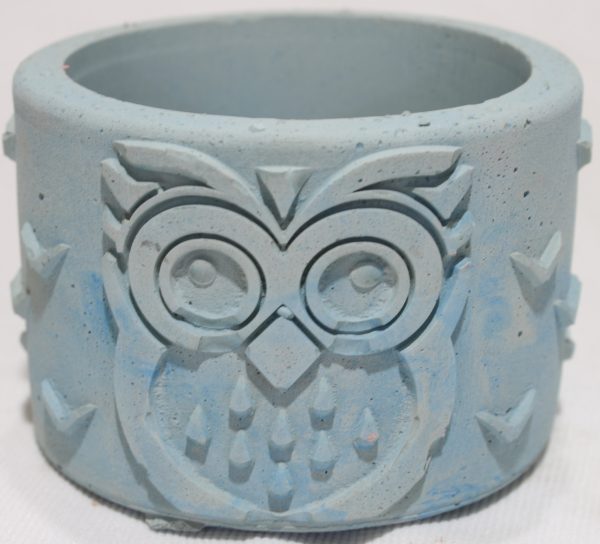 Owl Charcoal 2.5 Inch Pot
Show Details
Hide Details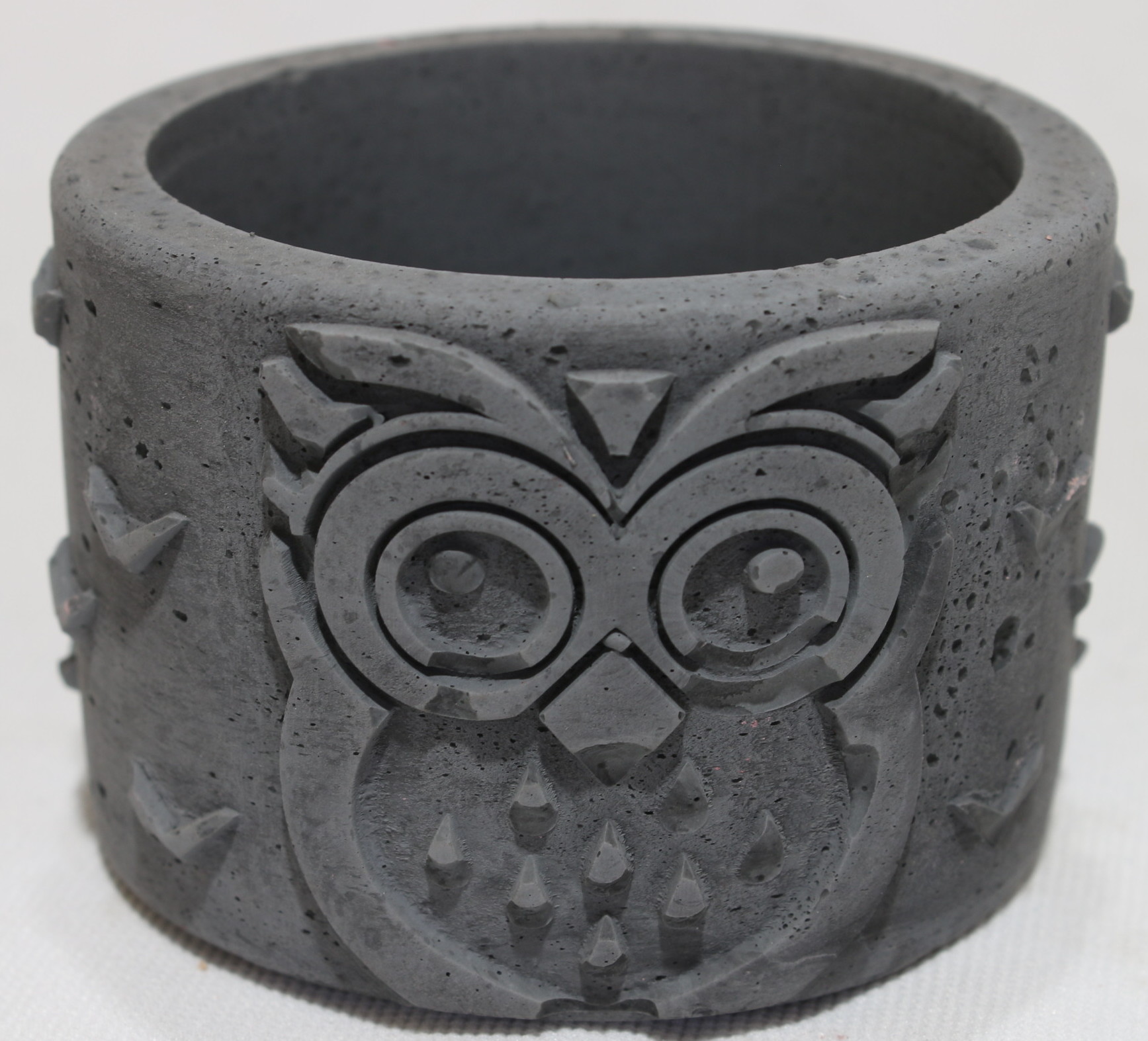 Owl Charcoal 2.5 Inch Pot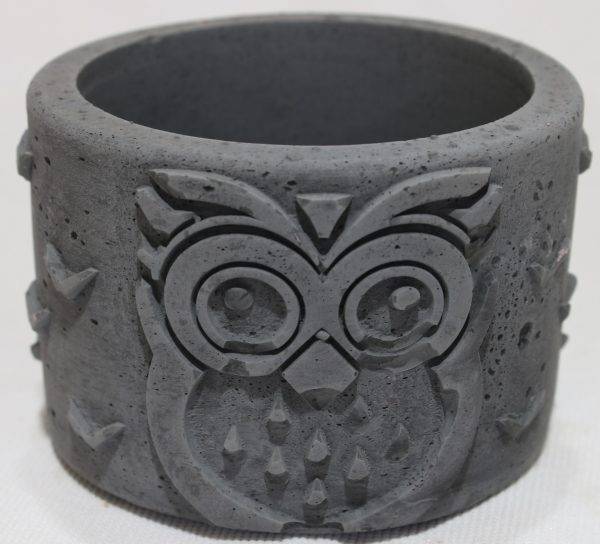 OldWorld Terracotta 2.5 Inch Pot
Show Details
Hide Details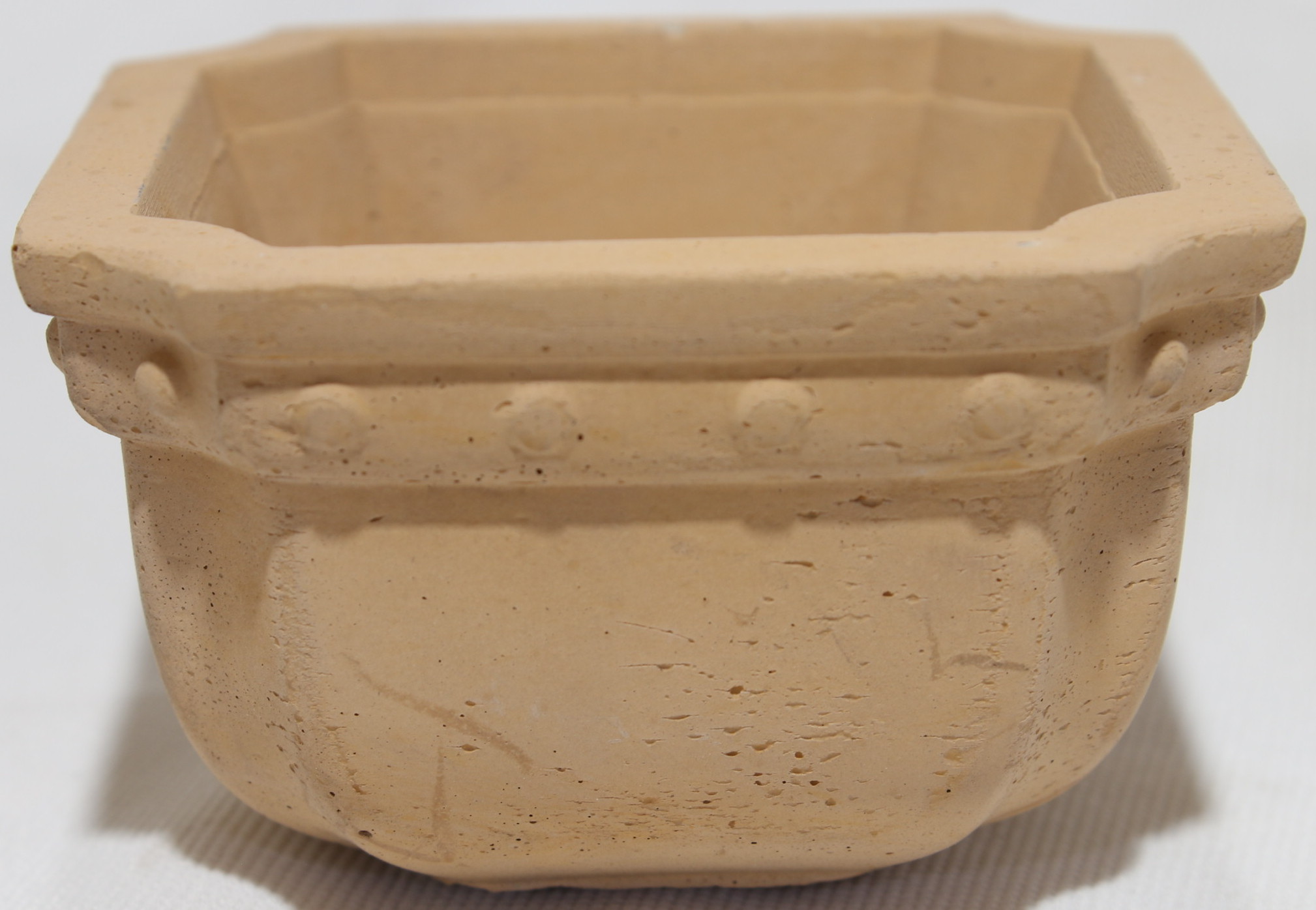 OldWorld Terracotta 2.5 Inch Pot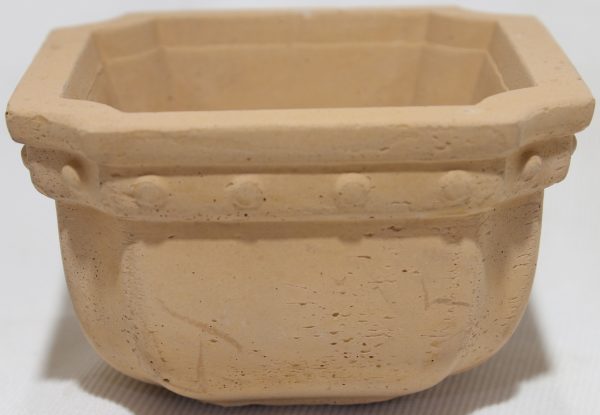 Outdoor Masonry Paint Kit
Show Details
Hide Details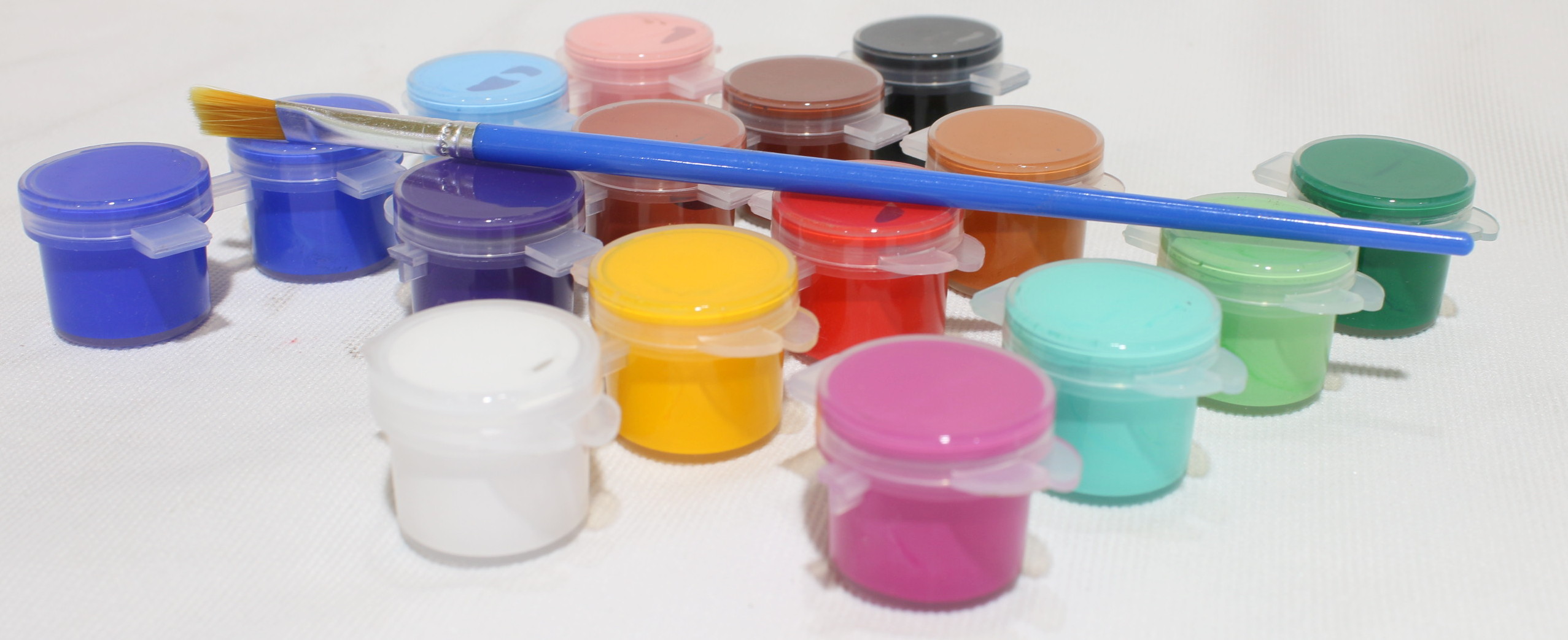 Outdoor Masonry Paint Kit
Owl Grey 2.5 Inch Pot
Show Details
Hide Details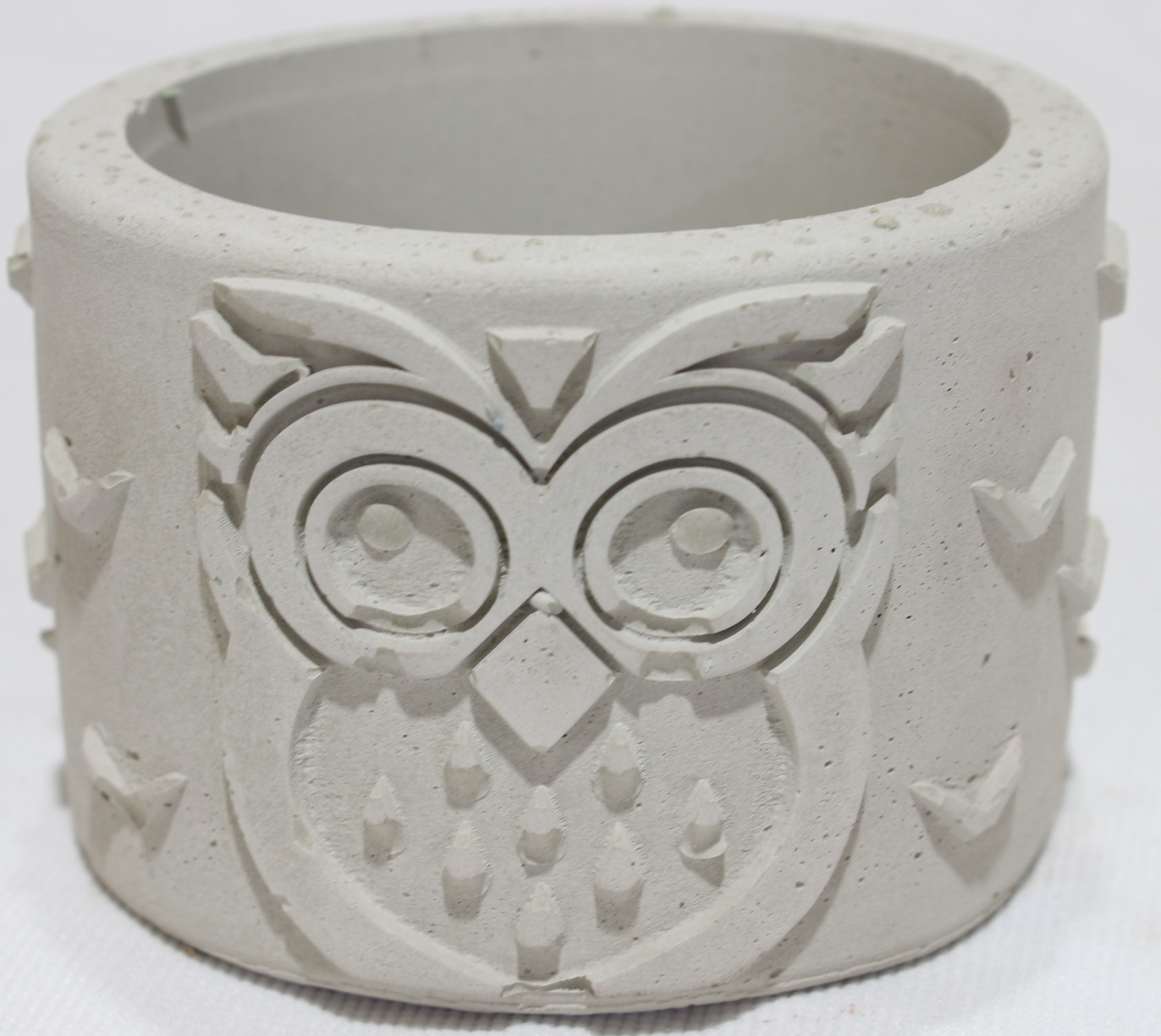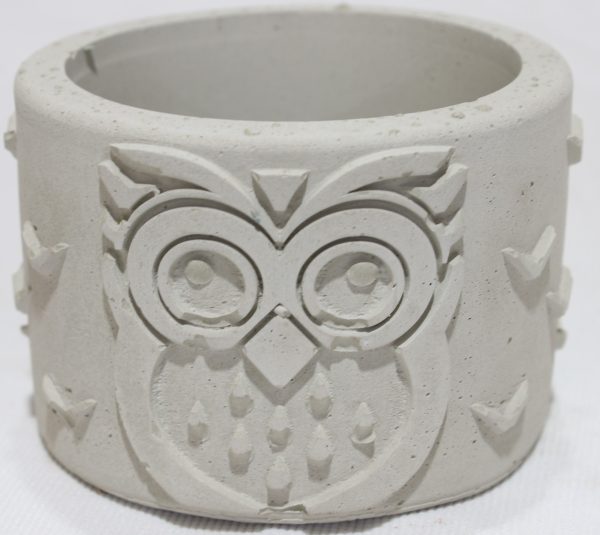 OldWorld Pastel Green 2.5 Inch Pot
Show Details
Hide Details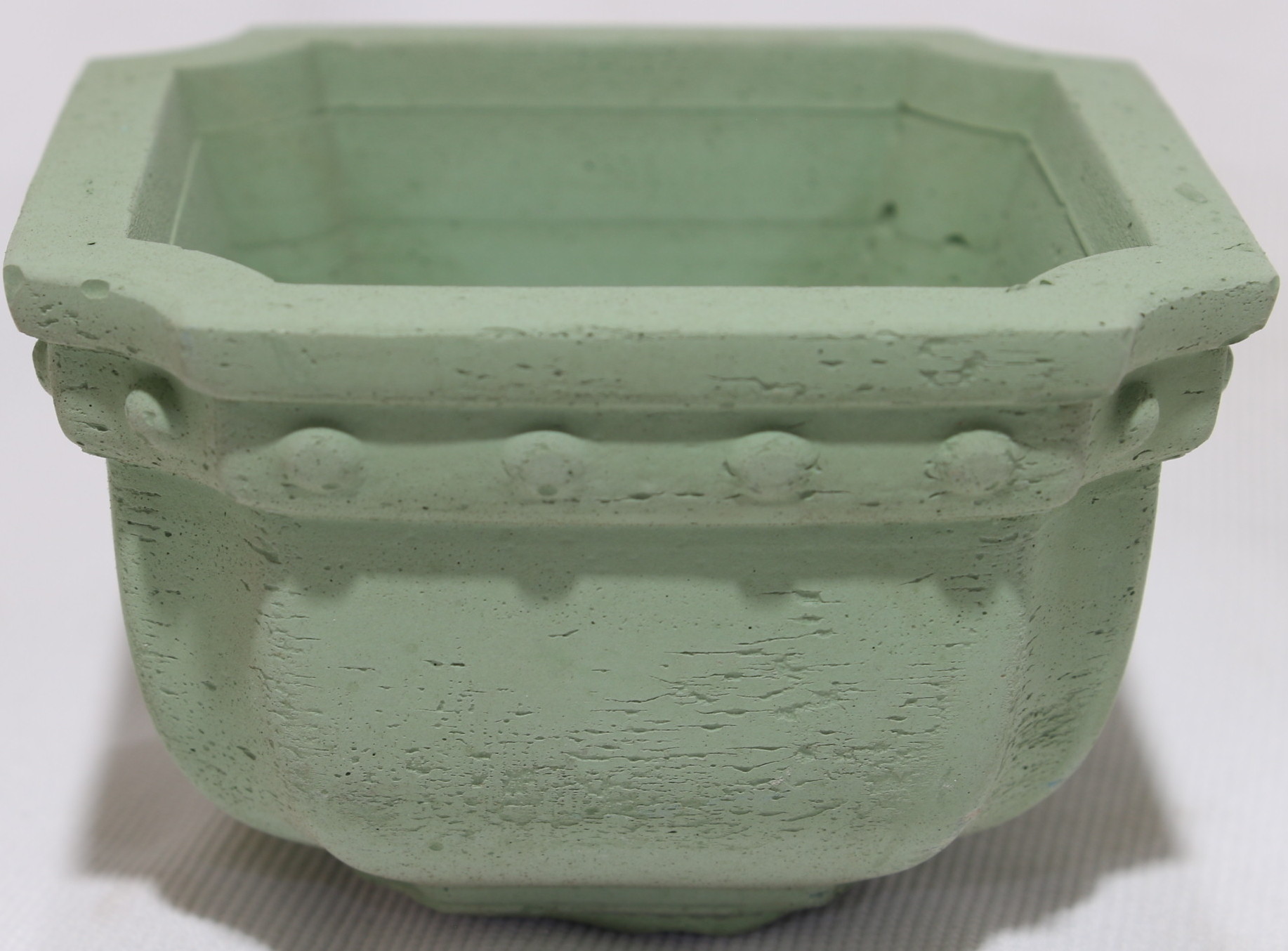 OldWorld Pastel Green 2.5 Inch Pot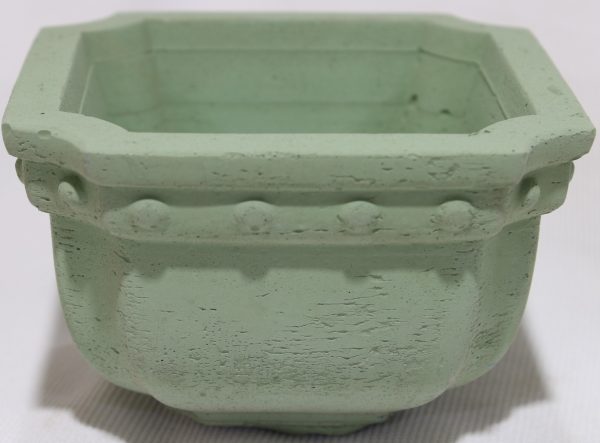 OldWorld Pastel Pink 2.5 Inch Pot
Show Details
Hide Details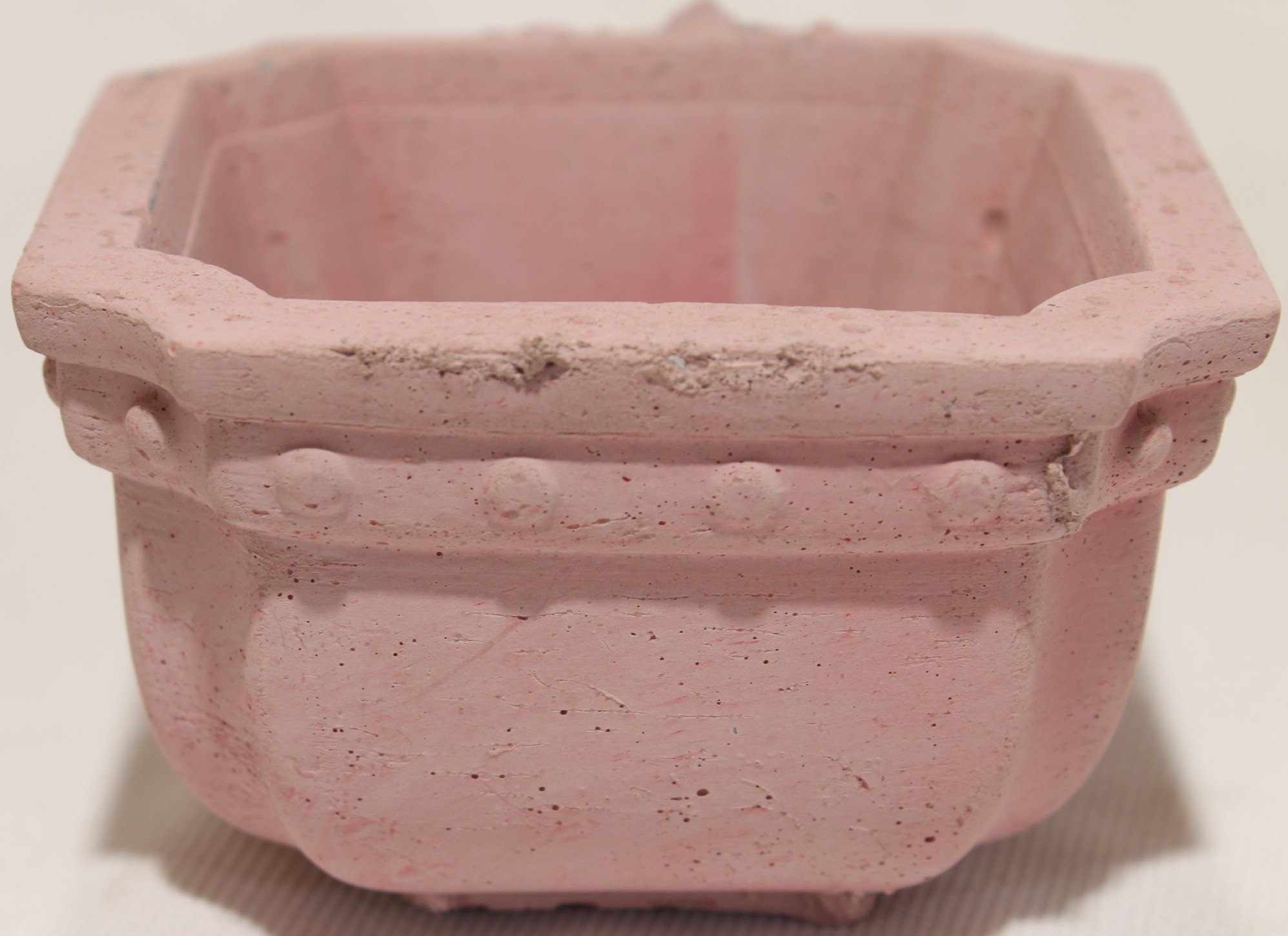 OldWorld Pastel Pink 2.5 Inch Pot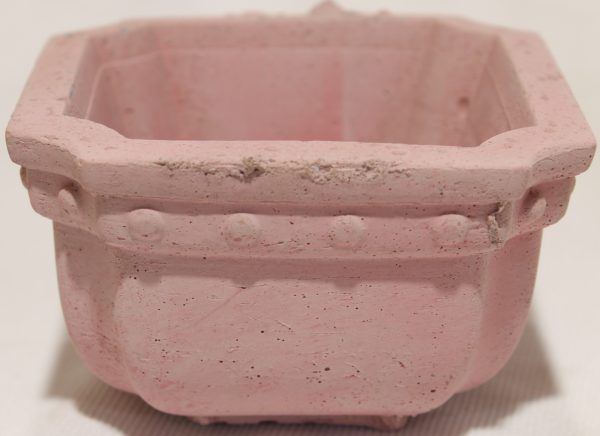 OldWorld Charcoal 2.5 Inch Pot
Show Details
Hide Details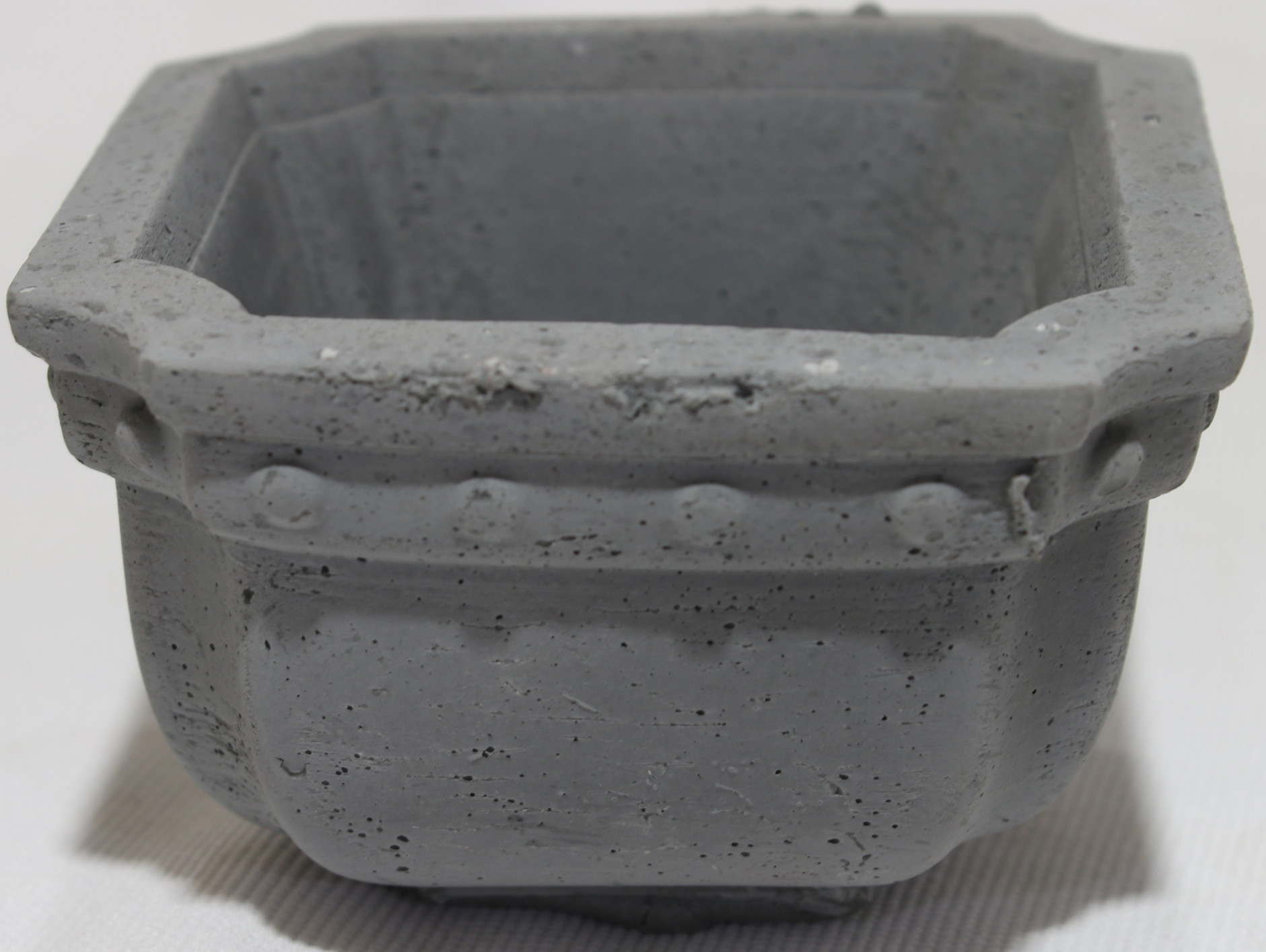 OldWorld Charcoal 2.5 Inch Pot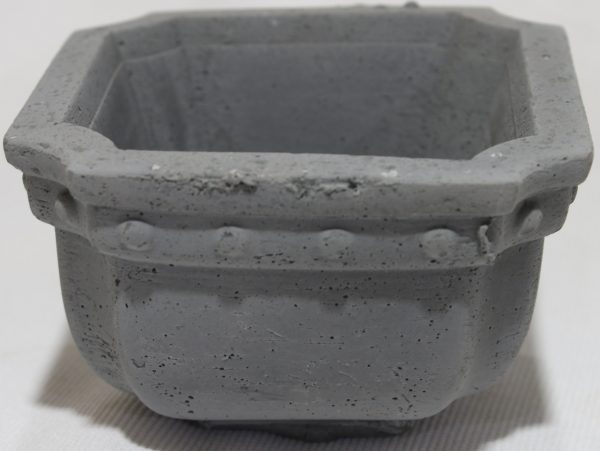 OldWorld Grey 2.5 Inch Pot
Show Details
Hide Details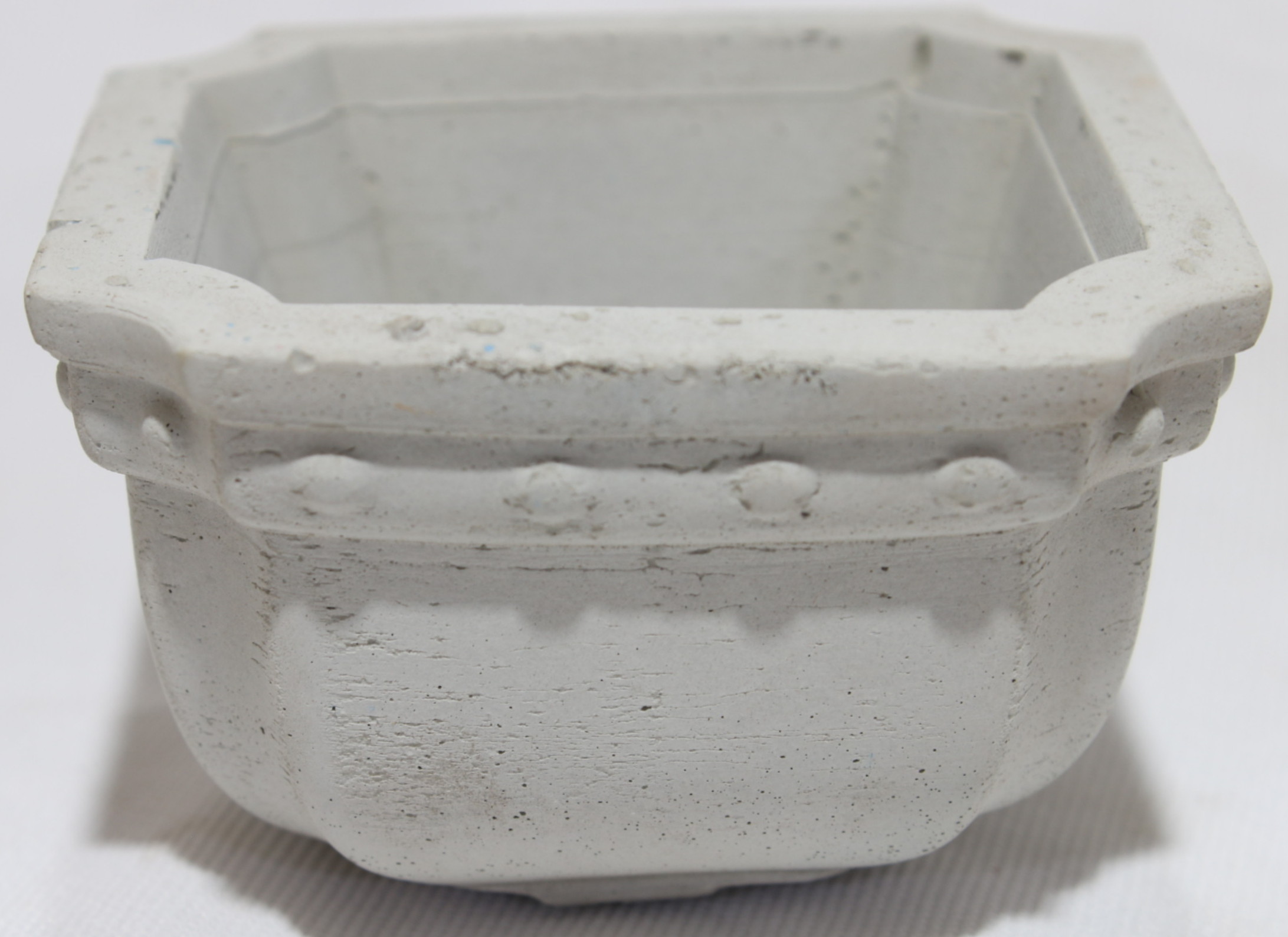 OldWorld Grey 2.5 Inch Pot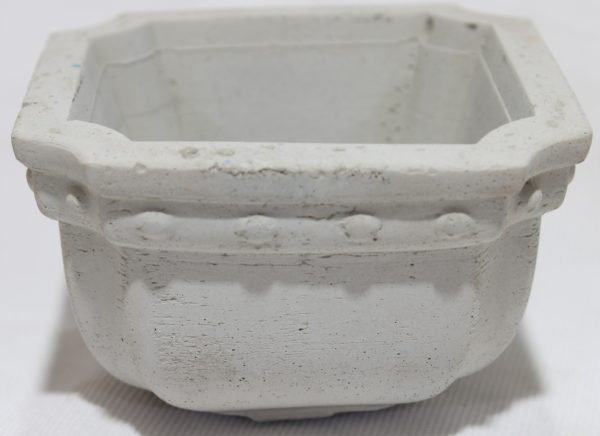 Mailbox Terracotta 2.5 Inch Pot
Show Details
Hide Details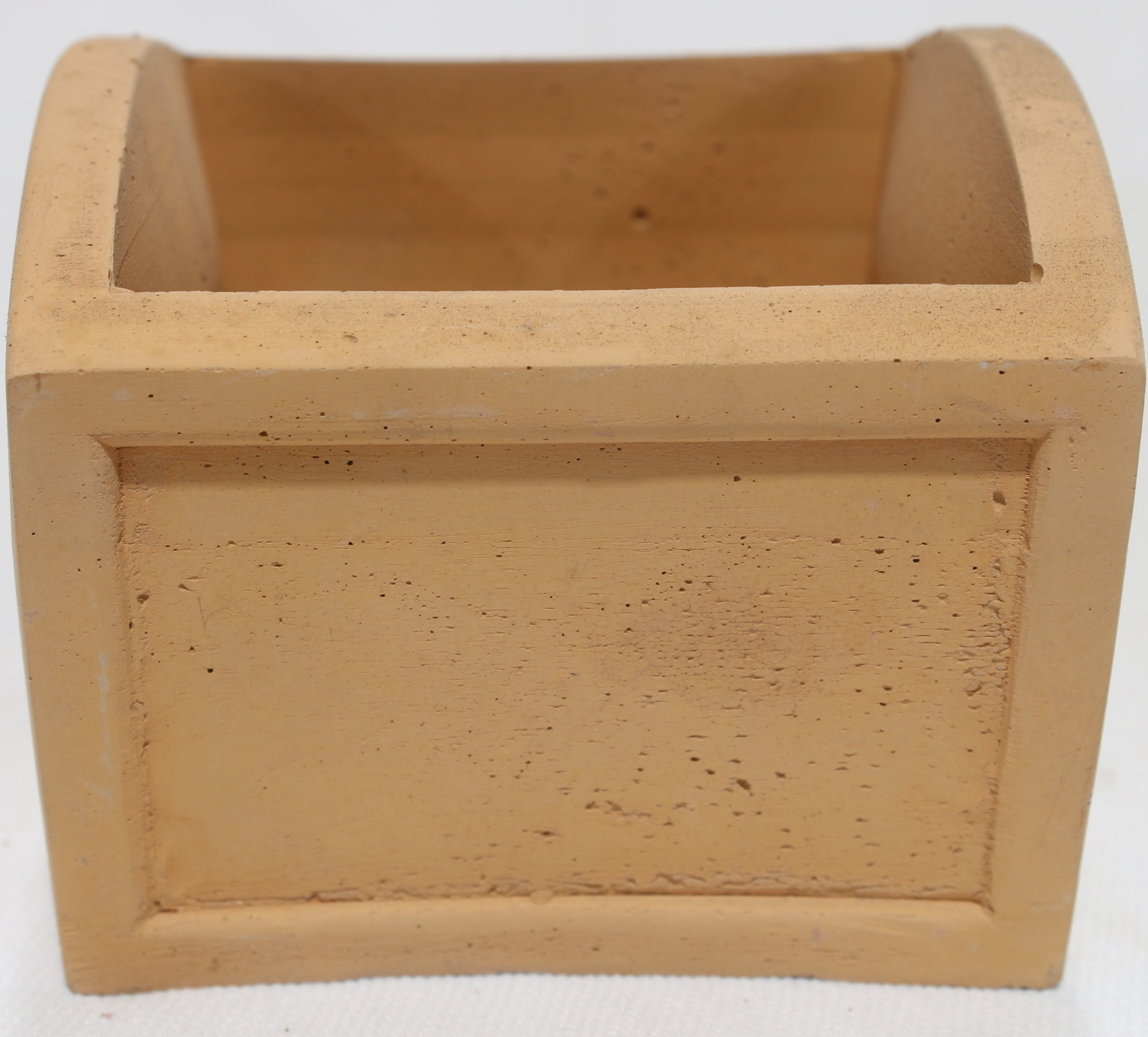 Mailbox Terracotta 2.5 Inch Pot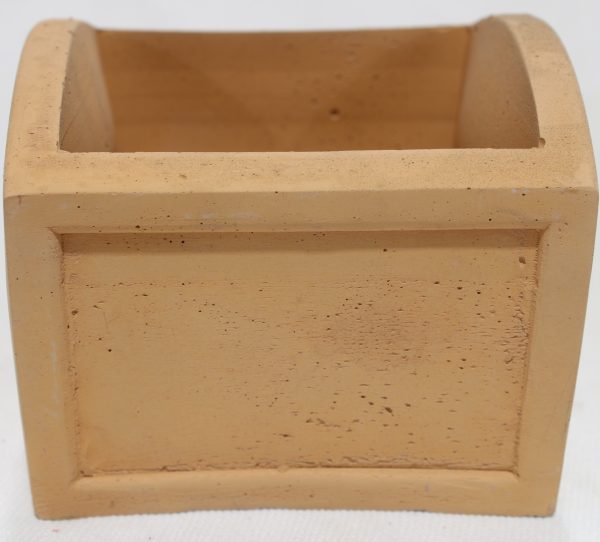 OldWorld Pastel Blue 2.5 Inch Pot
Show Details
Hide Details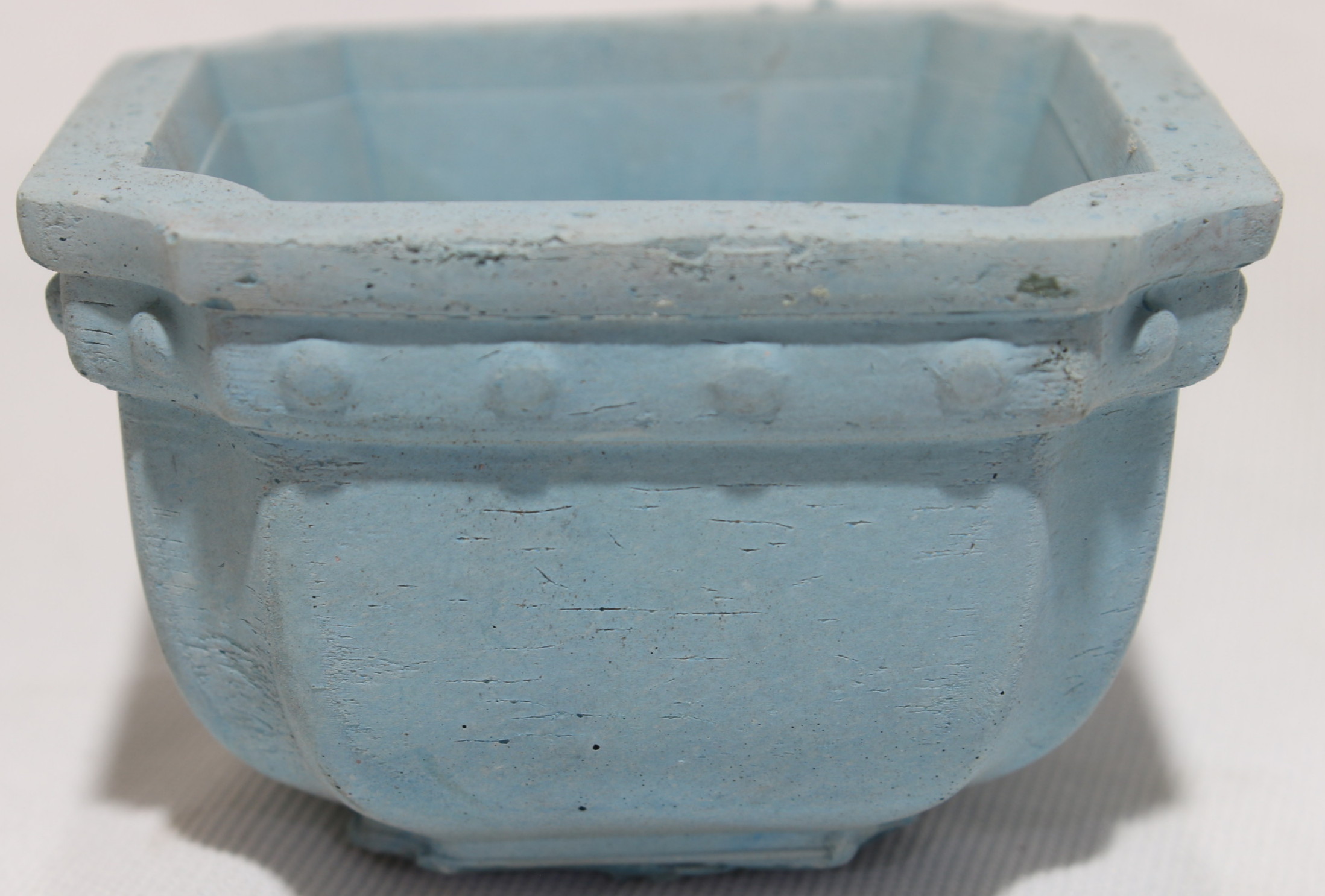 OldWorld Pastel Blue 2.5 Inch Pot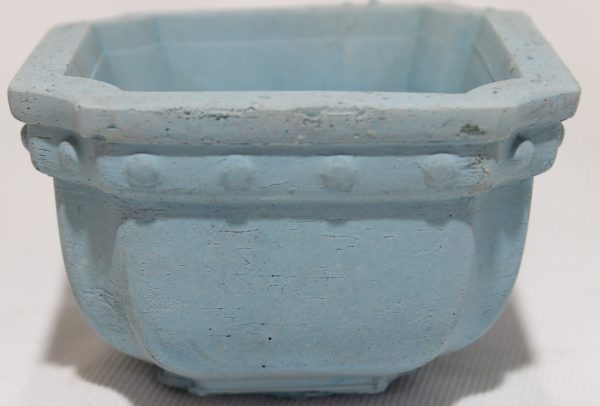 Mailbox Grey 2.5 Inch Pot
Show Details
Hide Details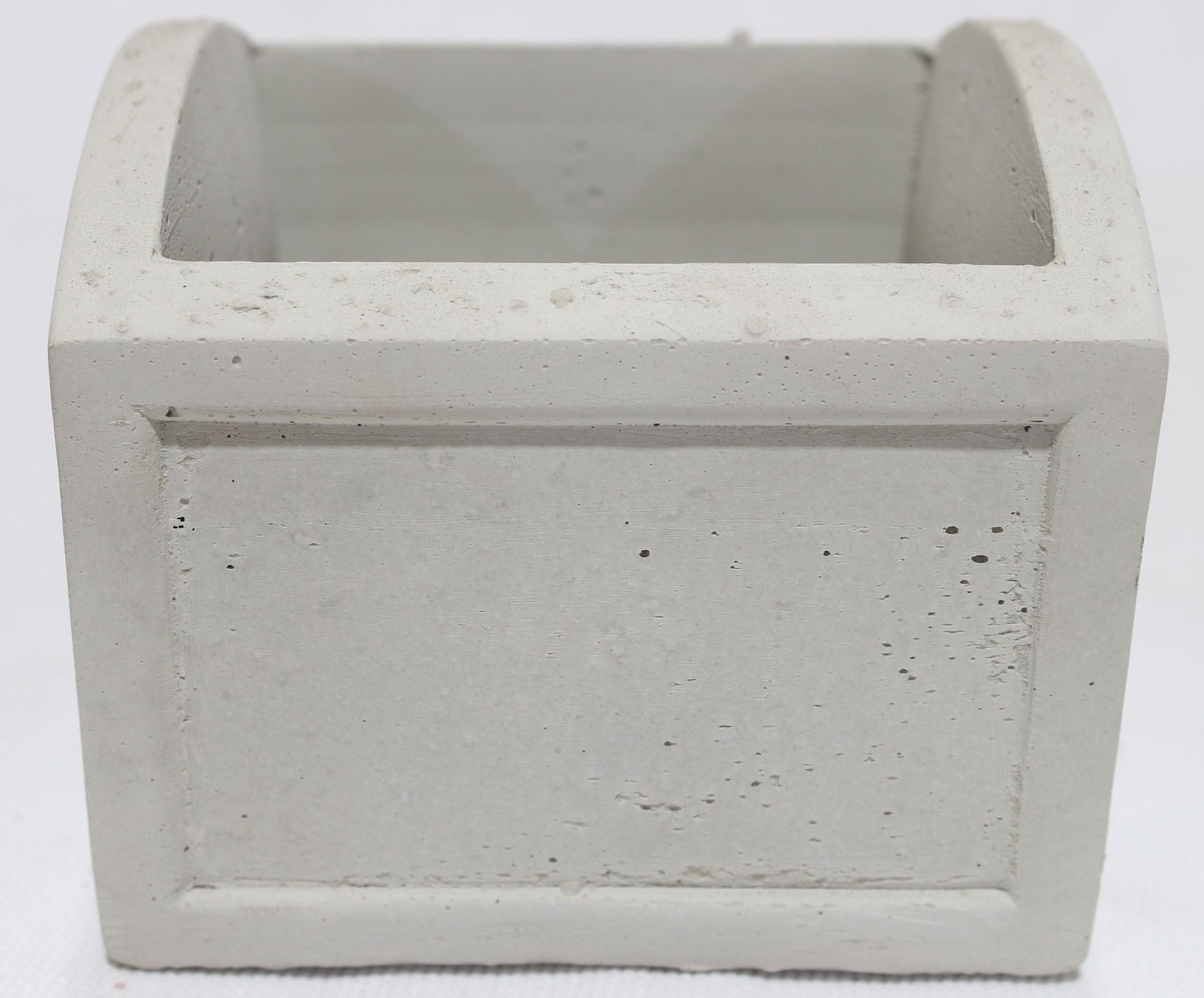 Mailbox Grey 2.5 Inch Pot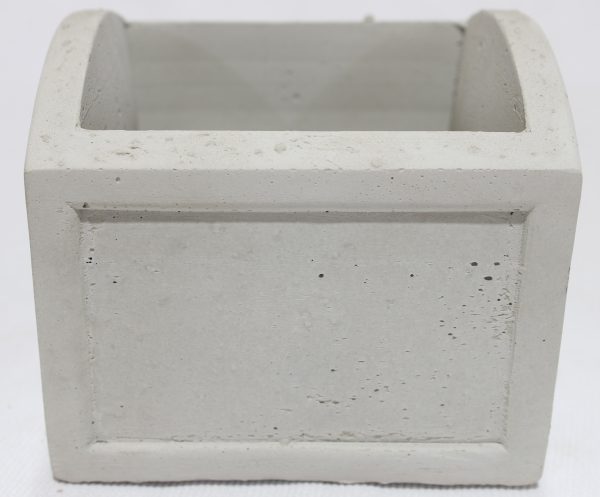 Mailbox Pastel Blue 2.5 Inch Pot
Show Details
Hide Details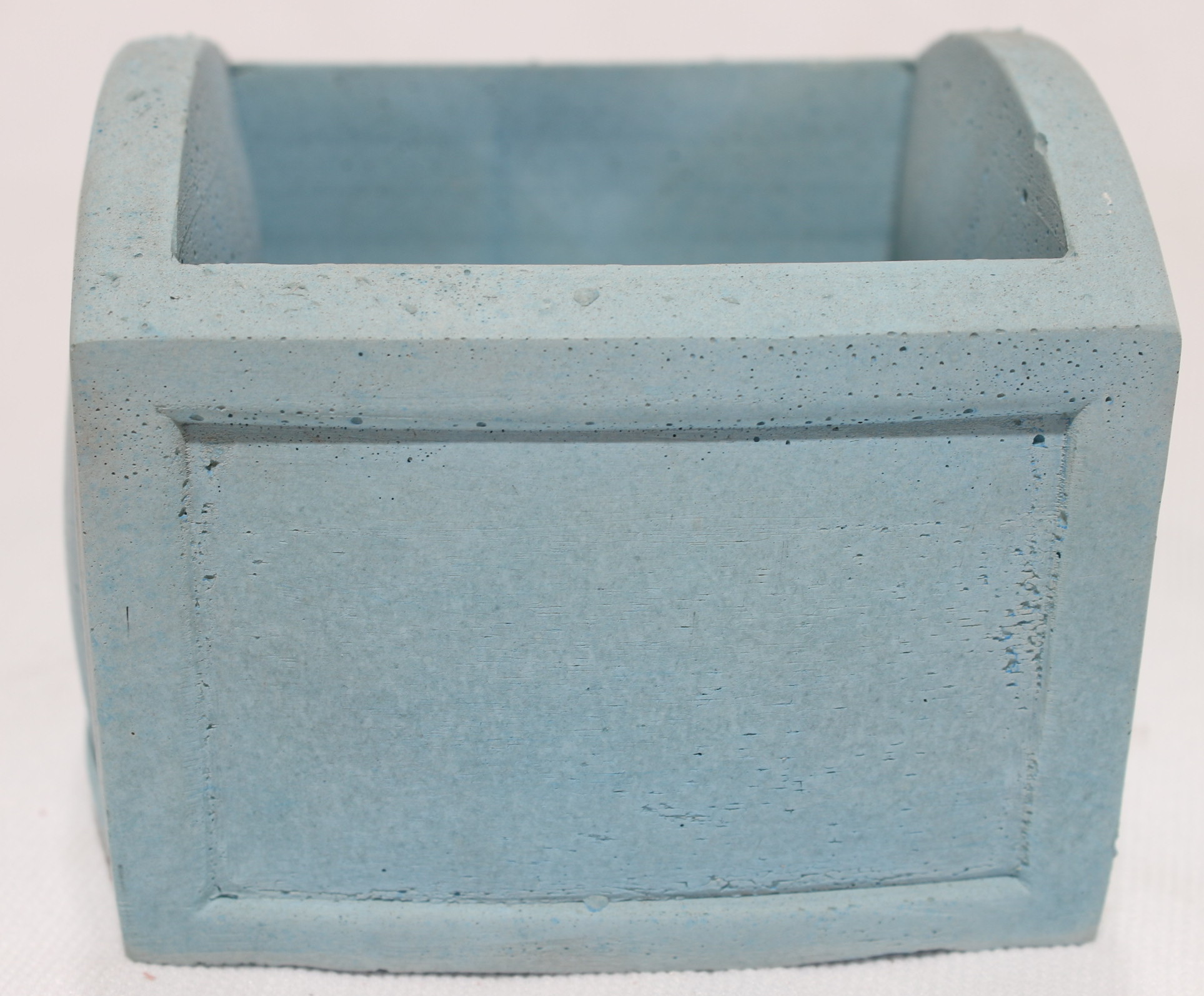 Mailbox Pastel Blue 2.5 Inch Pot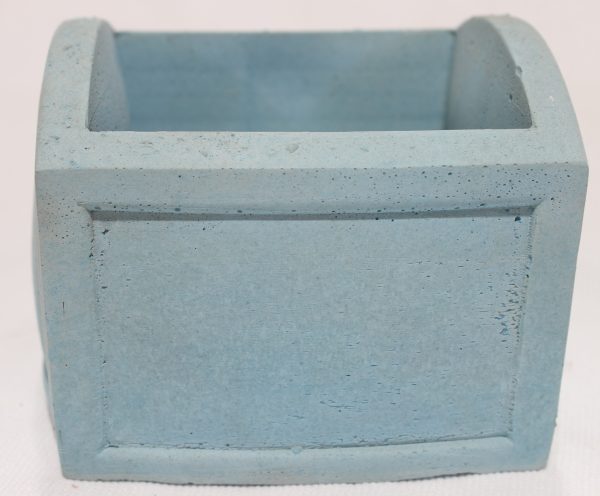 Mailbox Pastel Green 2.5 Inch Pot
Show Details
Hide Details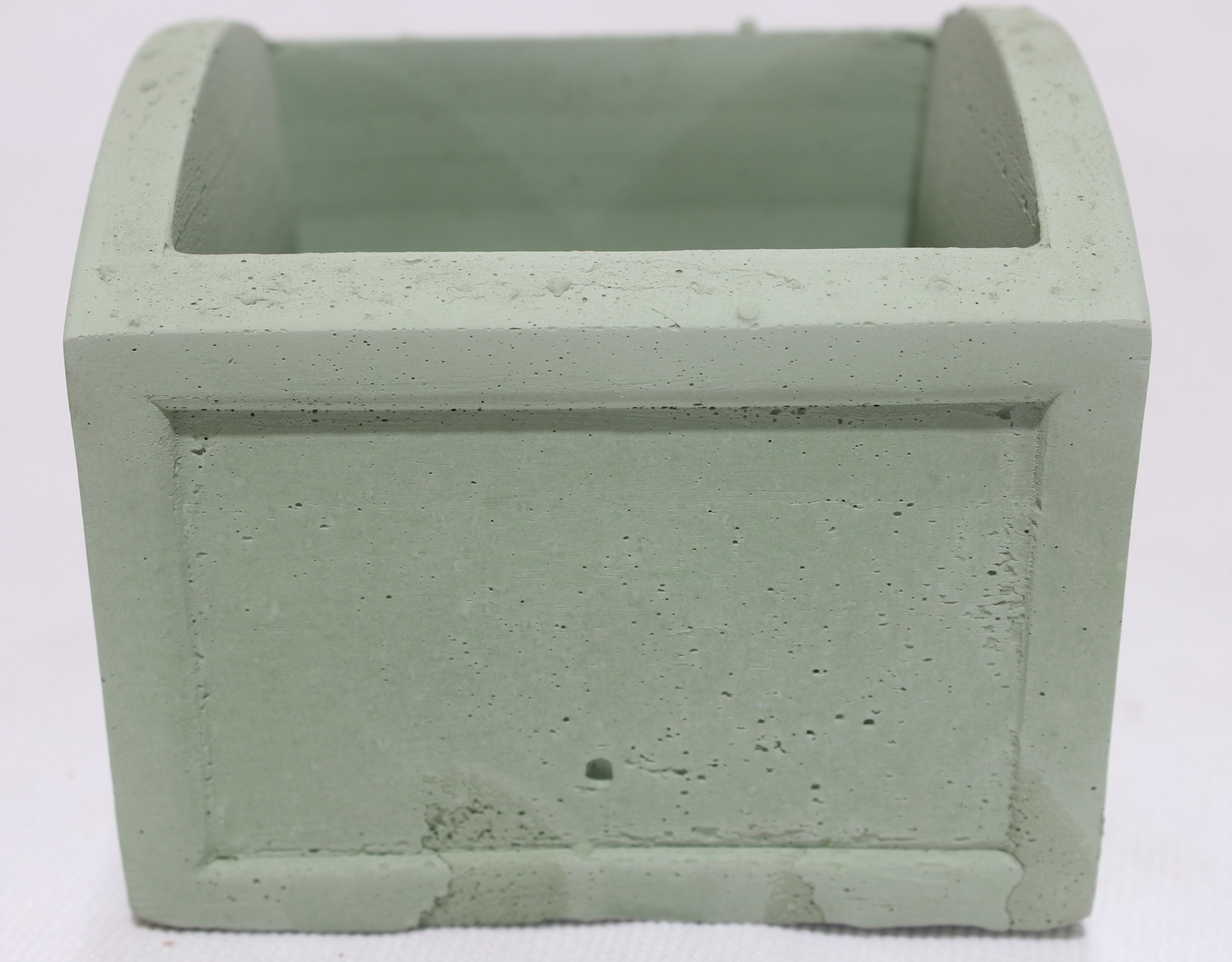 Mailbox Pastel Green 2.5 Inch Pot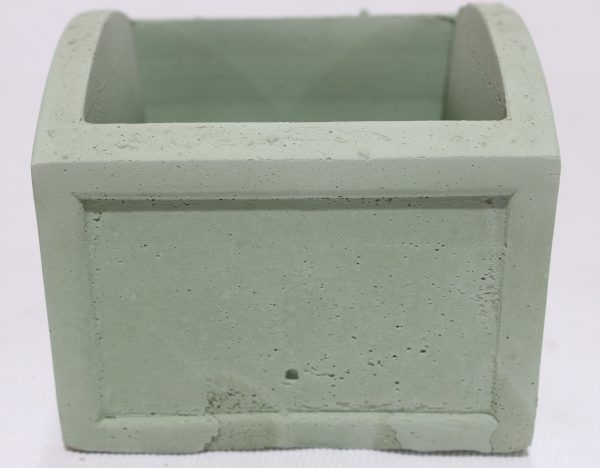 Mailbox Pastel Pink 2.5 Inch Pot
Show Details
Hide Details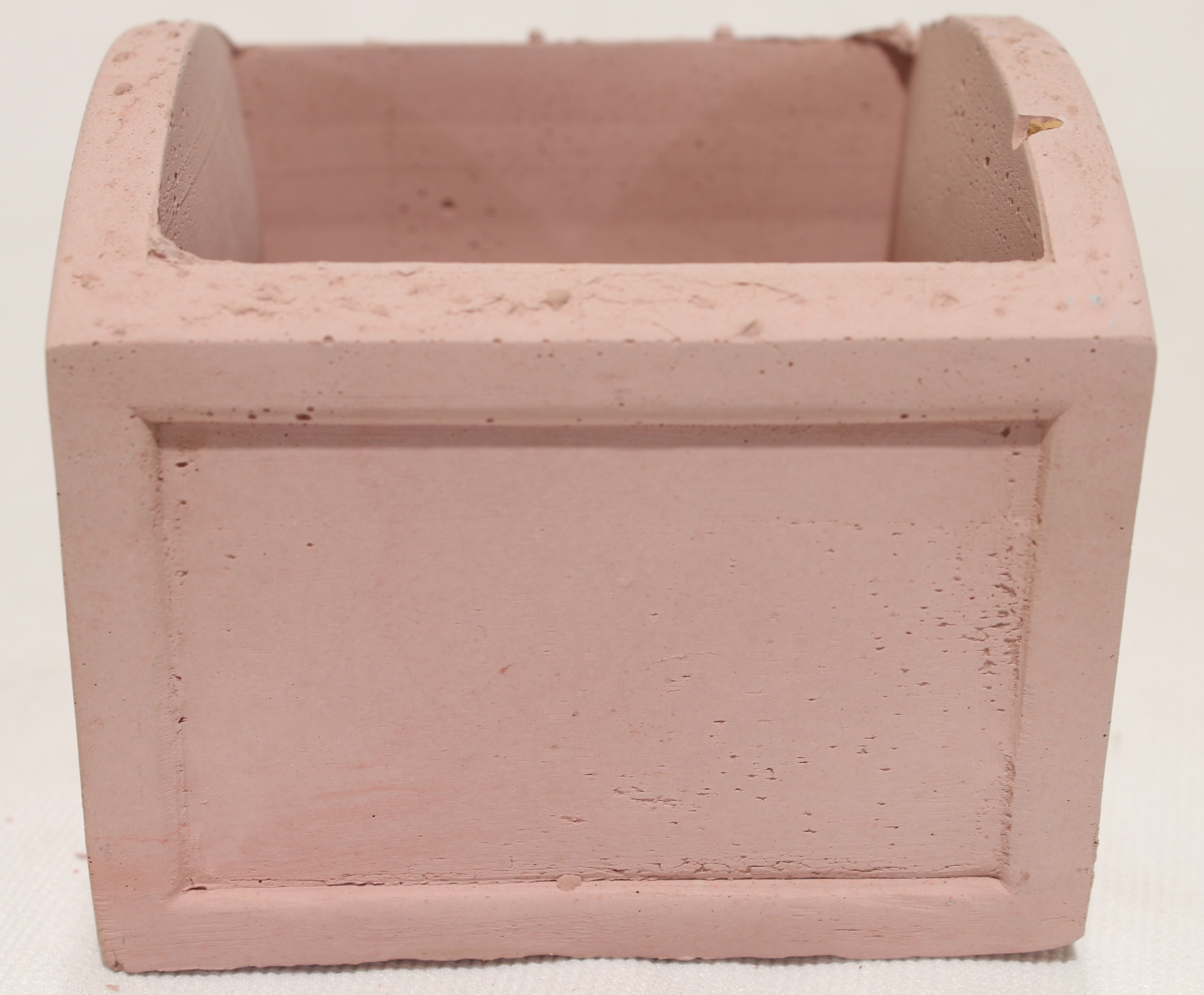 Mailbox Pastel Pink 2.5 Inch Pot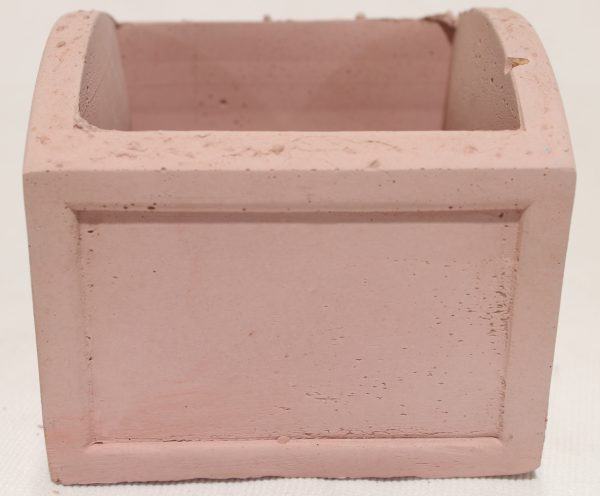 GiftBox Pastel Pink 2.5 Inch Pot
Show Details
Hide Details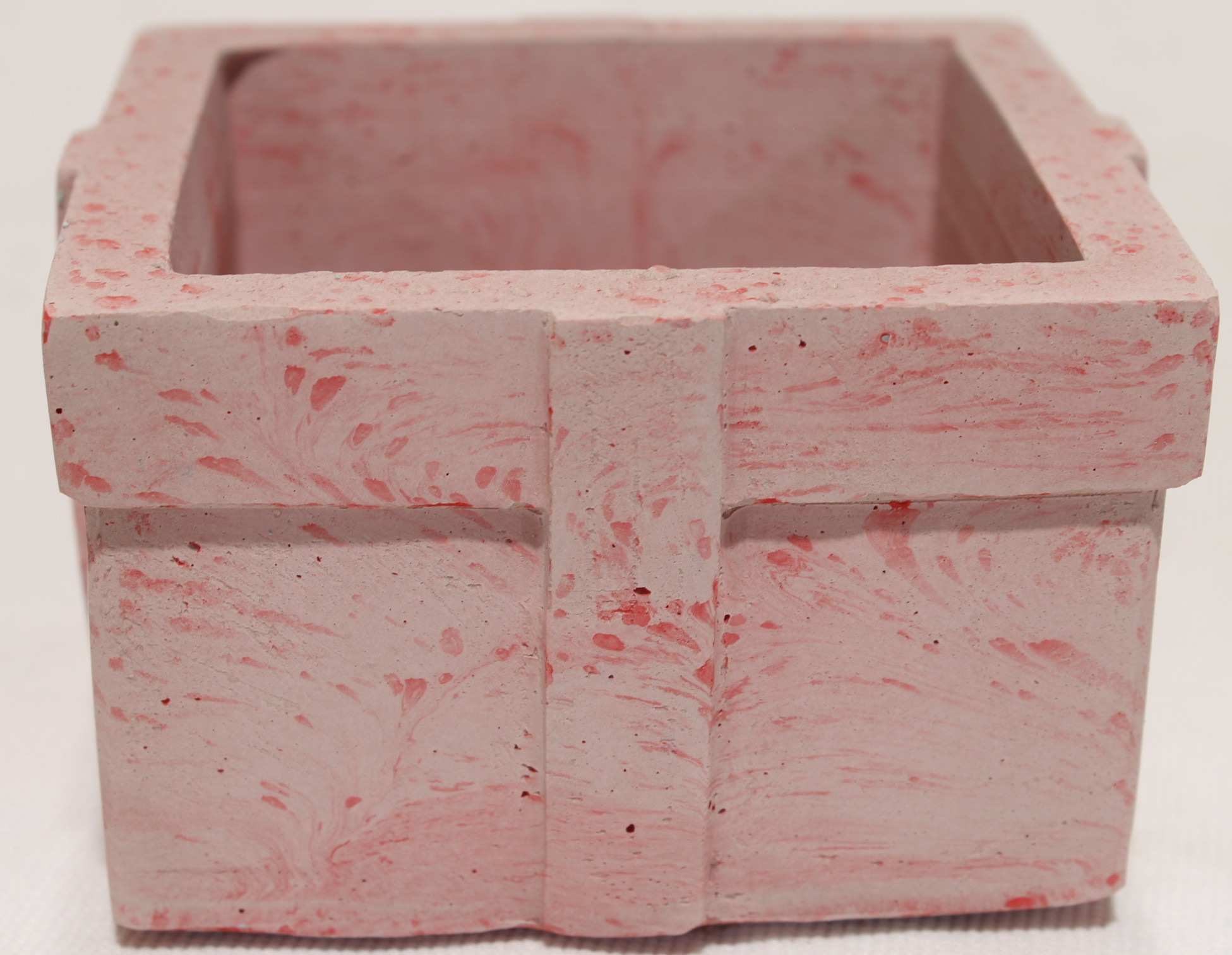 GiftBox Pastel Pink 2.5 Inch Pot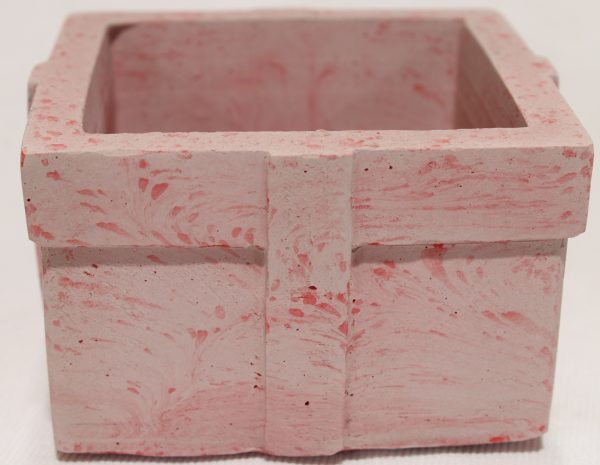 Mailbox Charcoal 2.5 Inch Pot
Show Details
Hide Details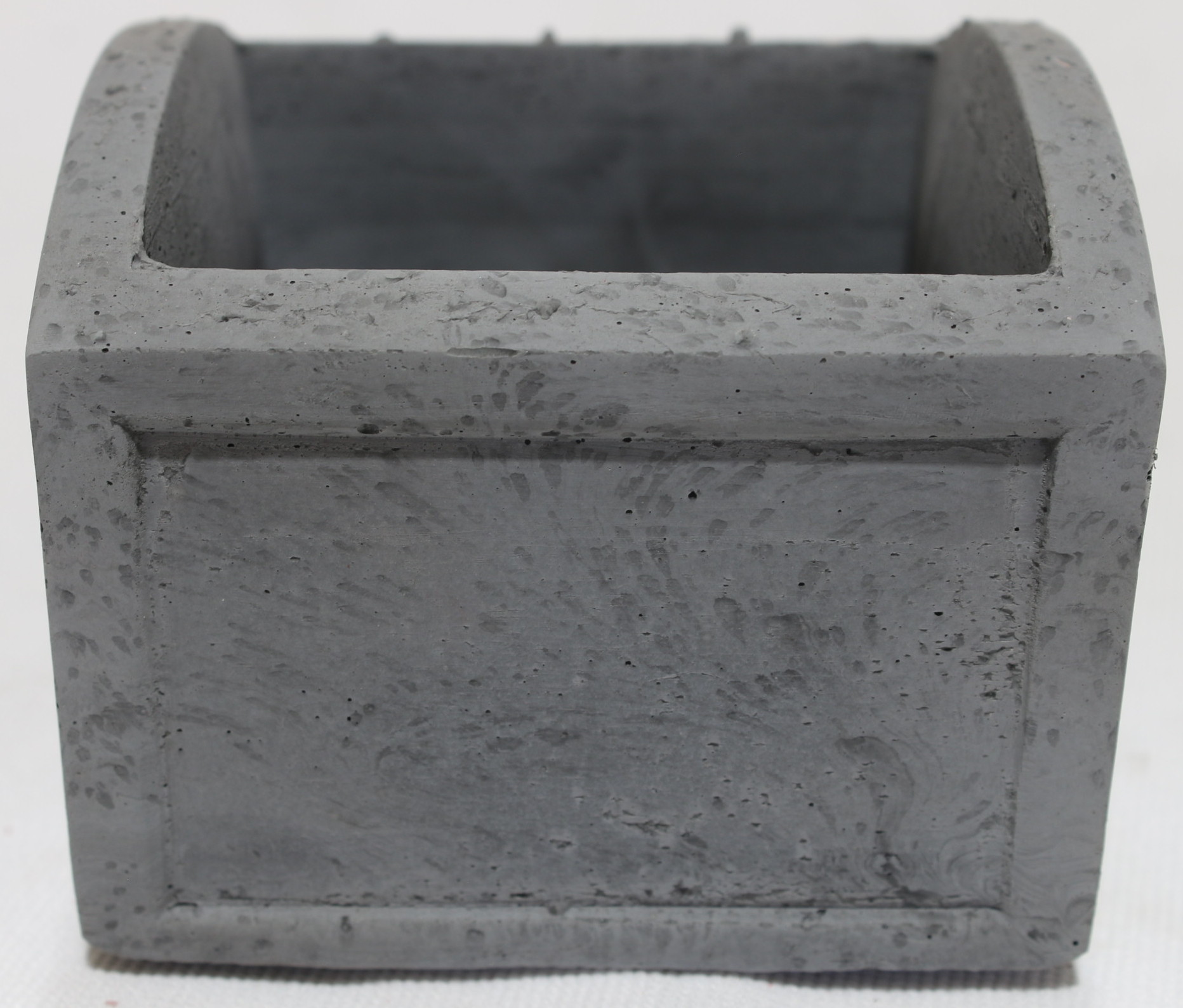 Mailbox Charcoal 2.5 Inch Pot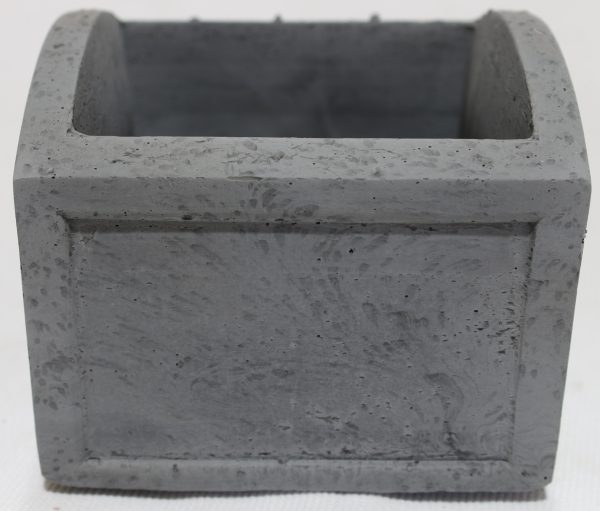 HeavyBarrel Grey 2.5 Inch Pot
Show Details
Hide Details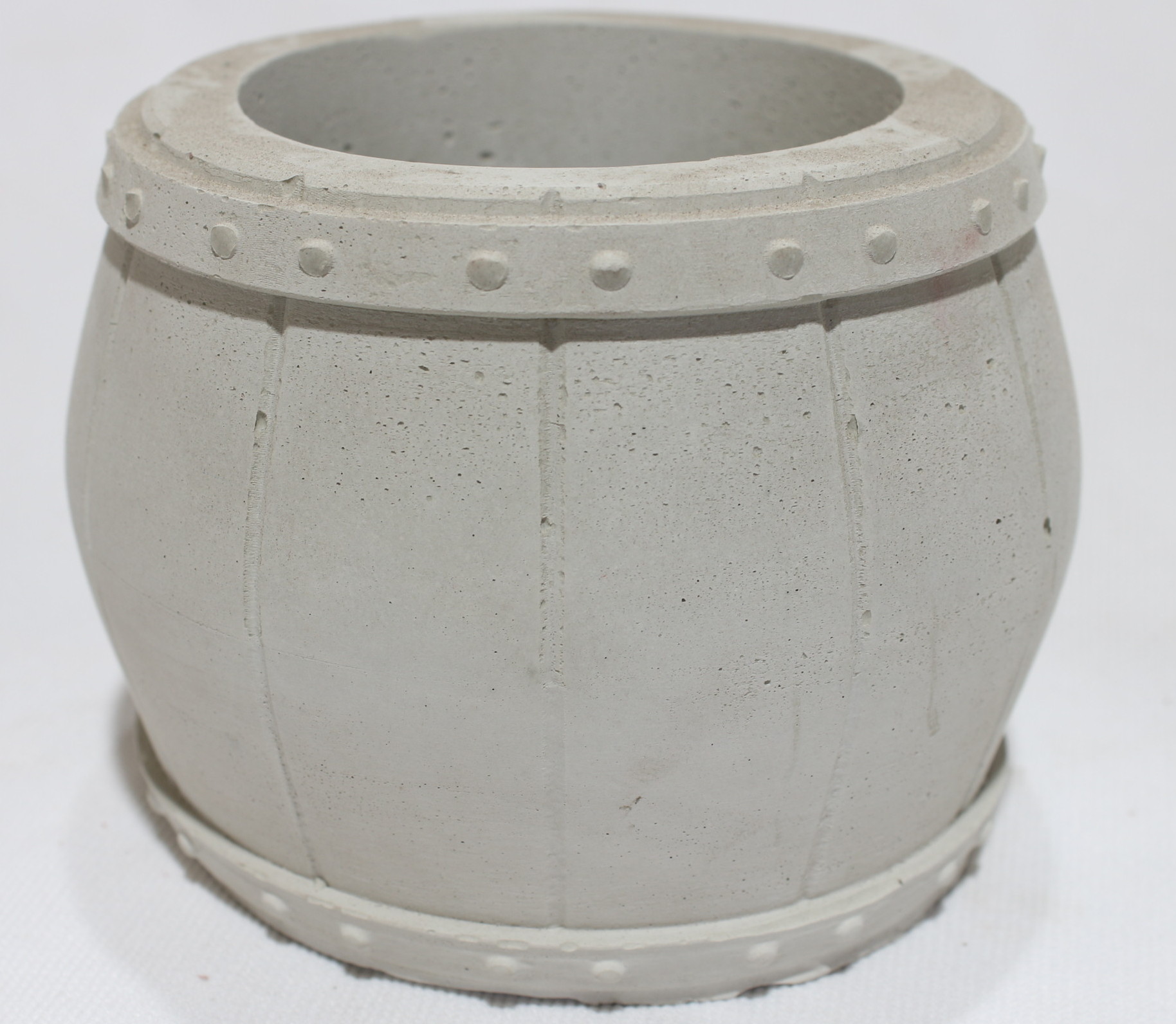 HeavyBarrel Grey 2.5 Inch Pot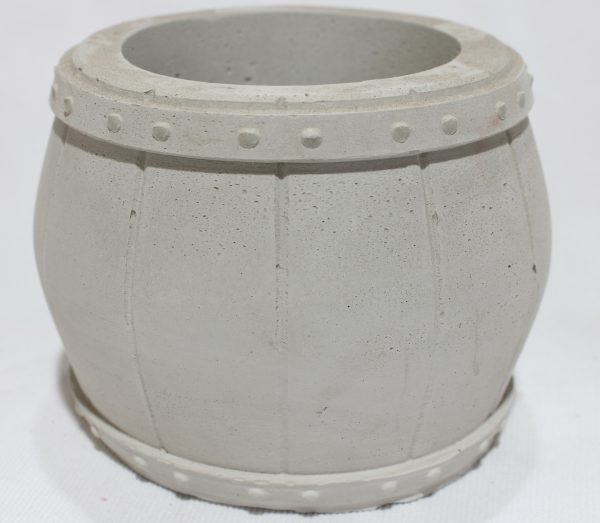 HeavyBarrel Brown 2.5 Inch Pot
Show Details
Hide Details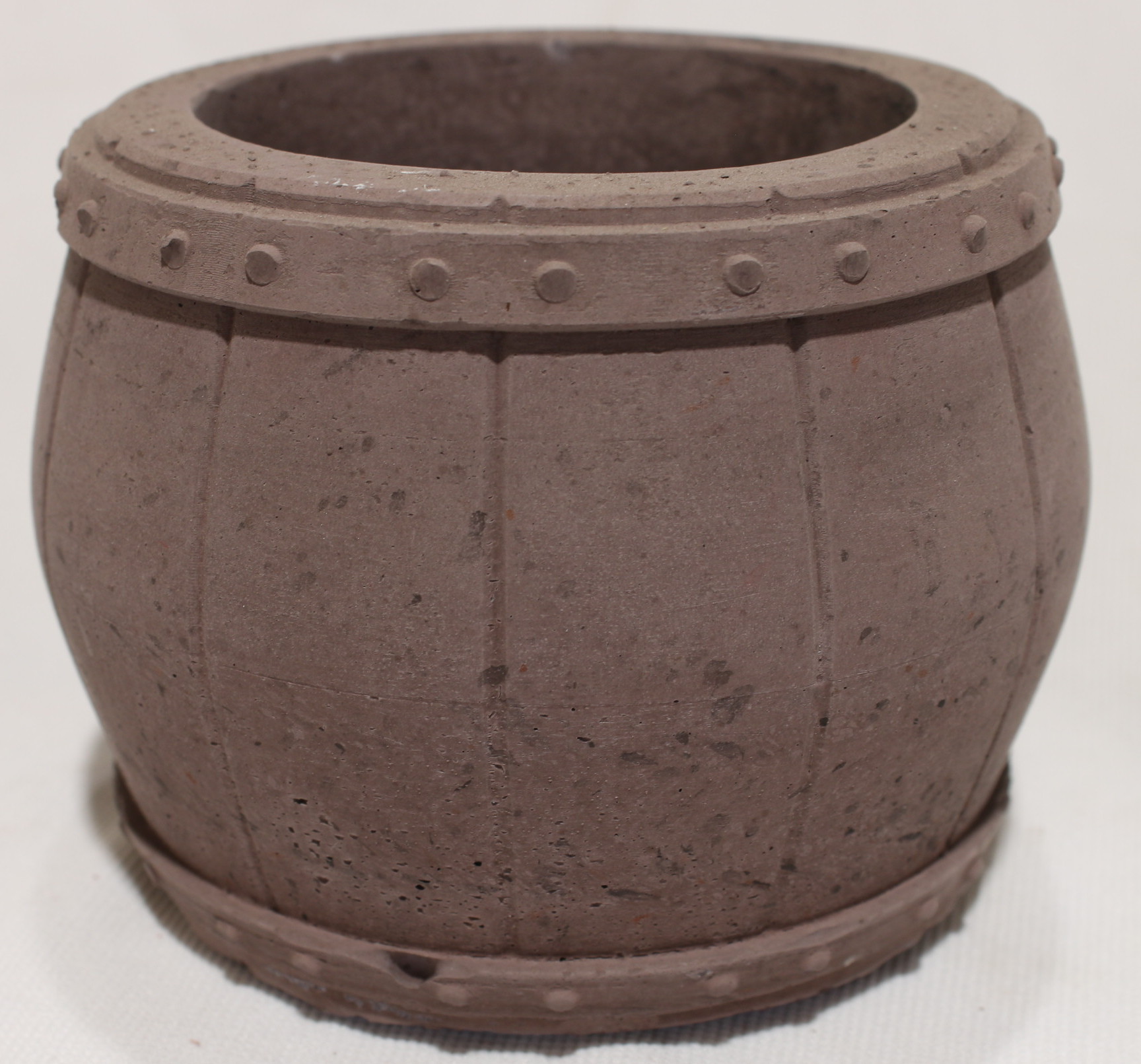 HeavyBarrel Brown 2.5 Inch Pot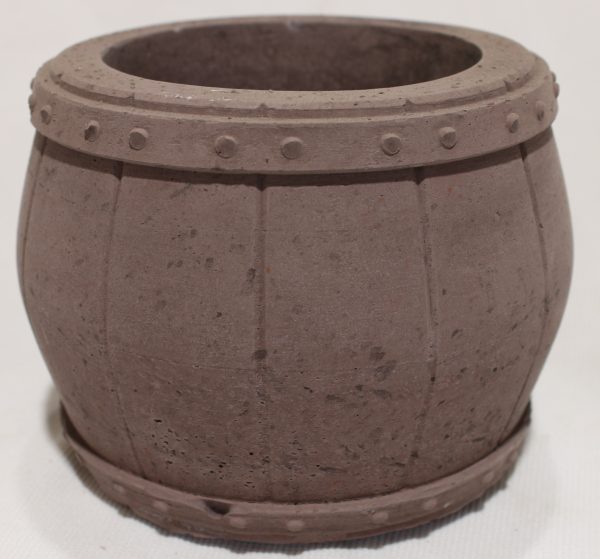 GiftBox Terracotta 2.5 Inch Pot
Show Details
Hide Details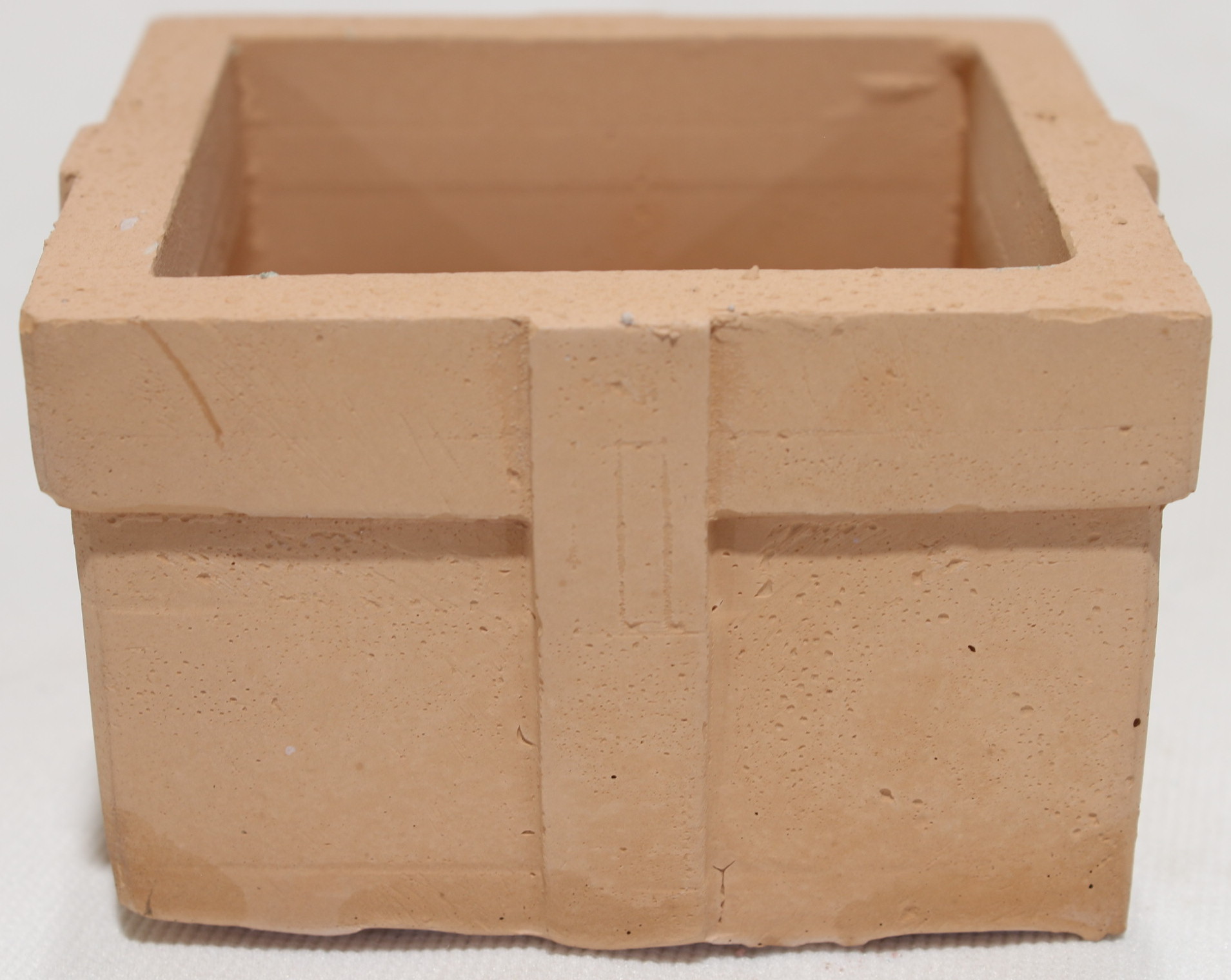 GiftBox Terracotta 2.5 Inch Pot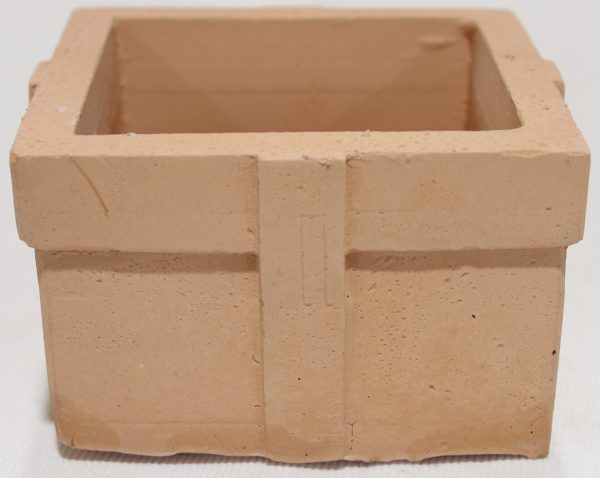 GiftBox Pastel Blue 2.5 Inch Pot
Show Details
Hide Details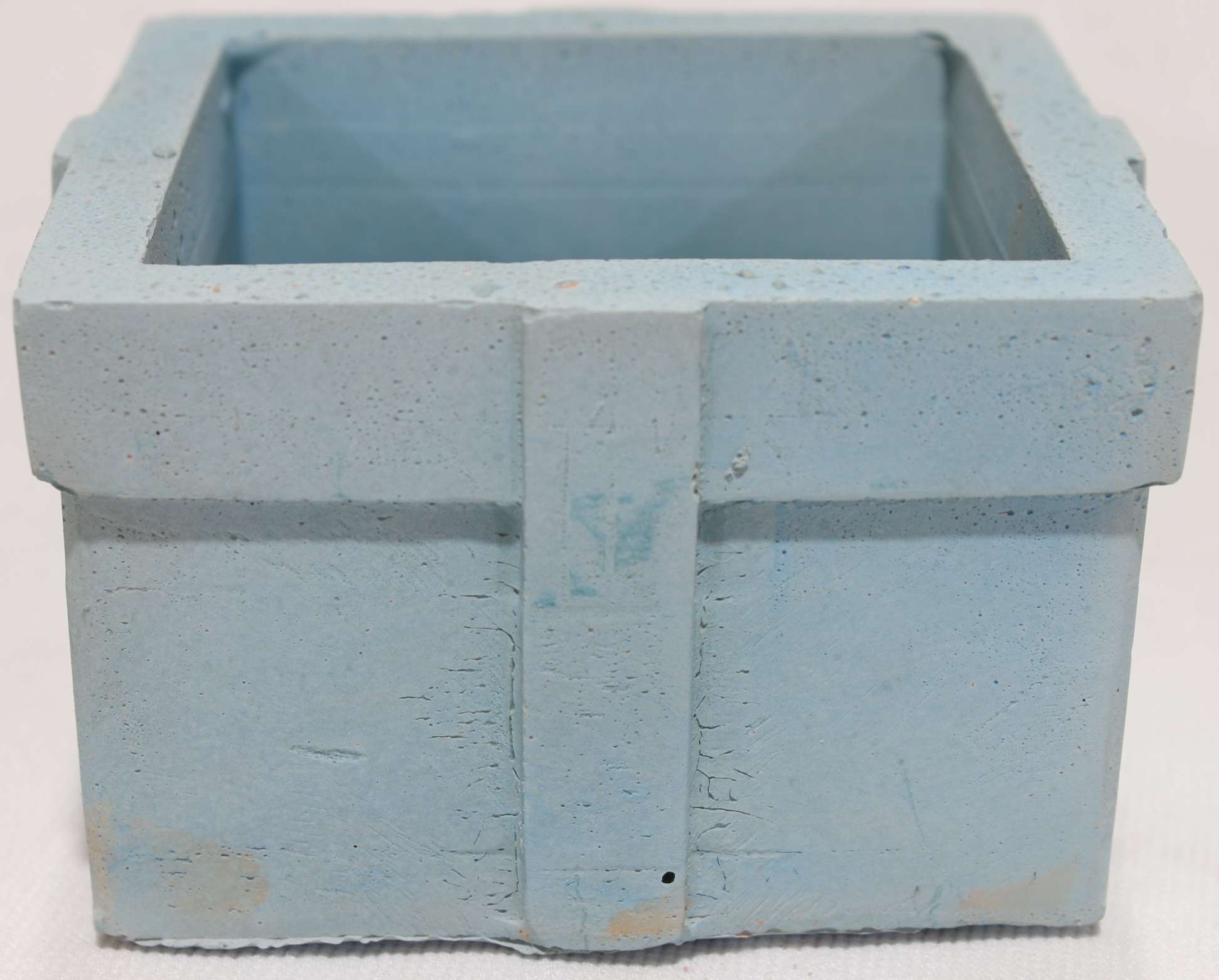 GiftBox Pastel Blue 2.5 Inch Pot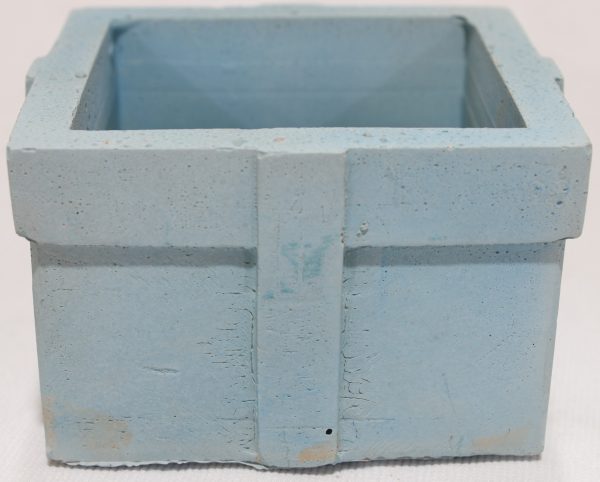 GiftBox Pastel Green 2.5 Inch Pot
Show Details
Hide Details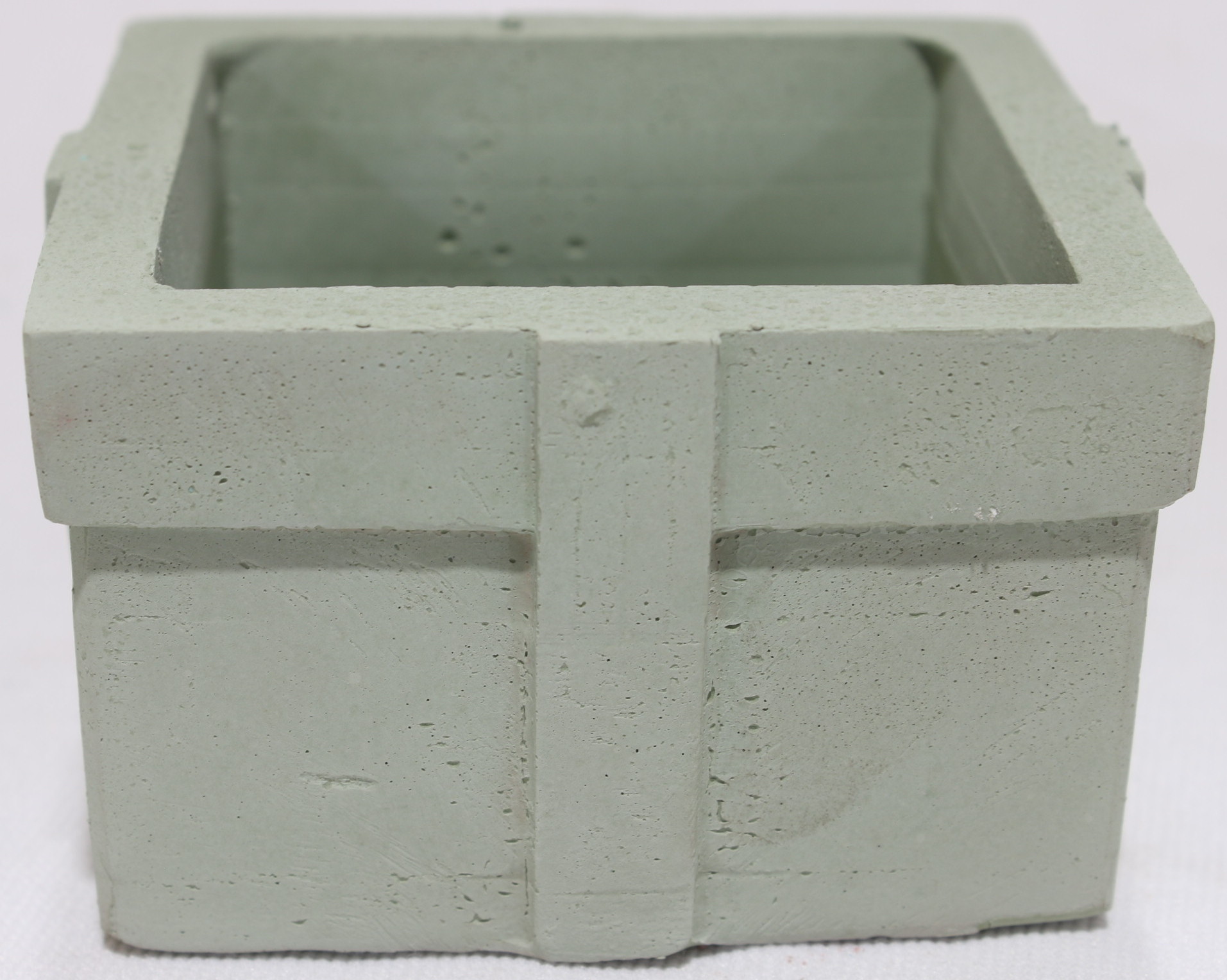 GiftBox Pastel Green 2.5 Inch Pot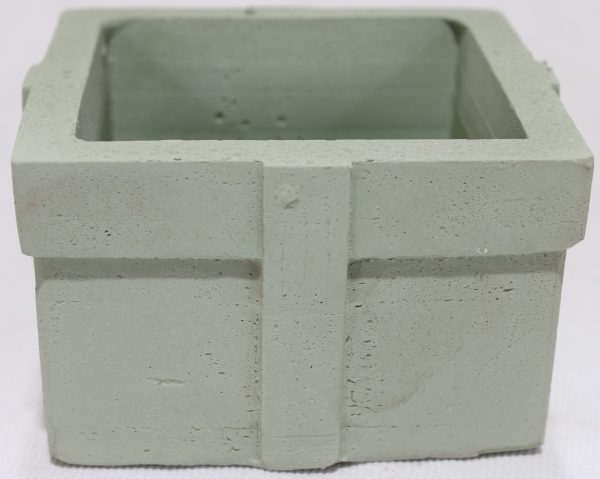 GiftBox Grey 2.5 Inch Pot
Show Details
Hide Details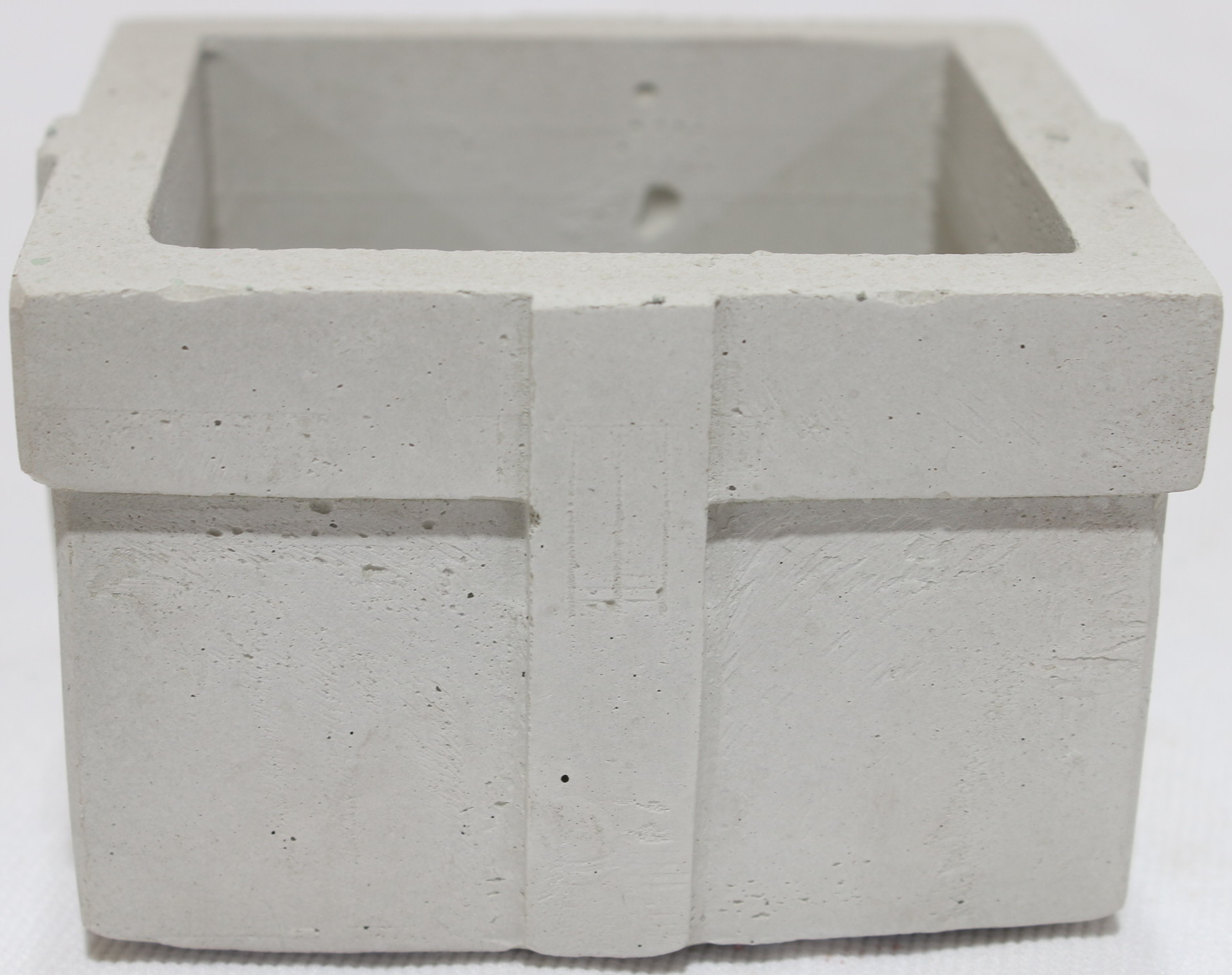 GiftBox Grey 2.5 Inch Pot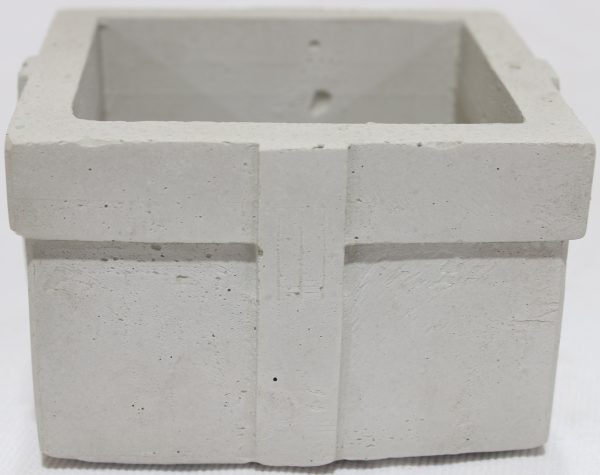 GiftBox Charcoal 2.5 Inch Pot
Show Details
Hide Details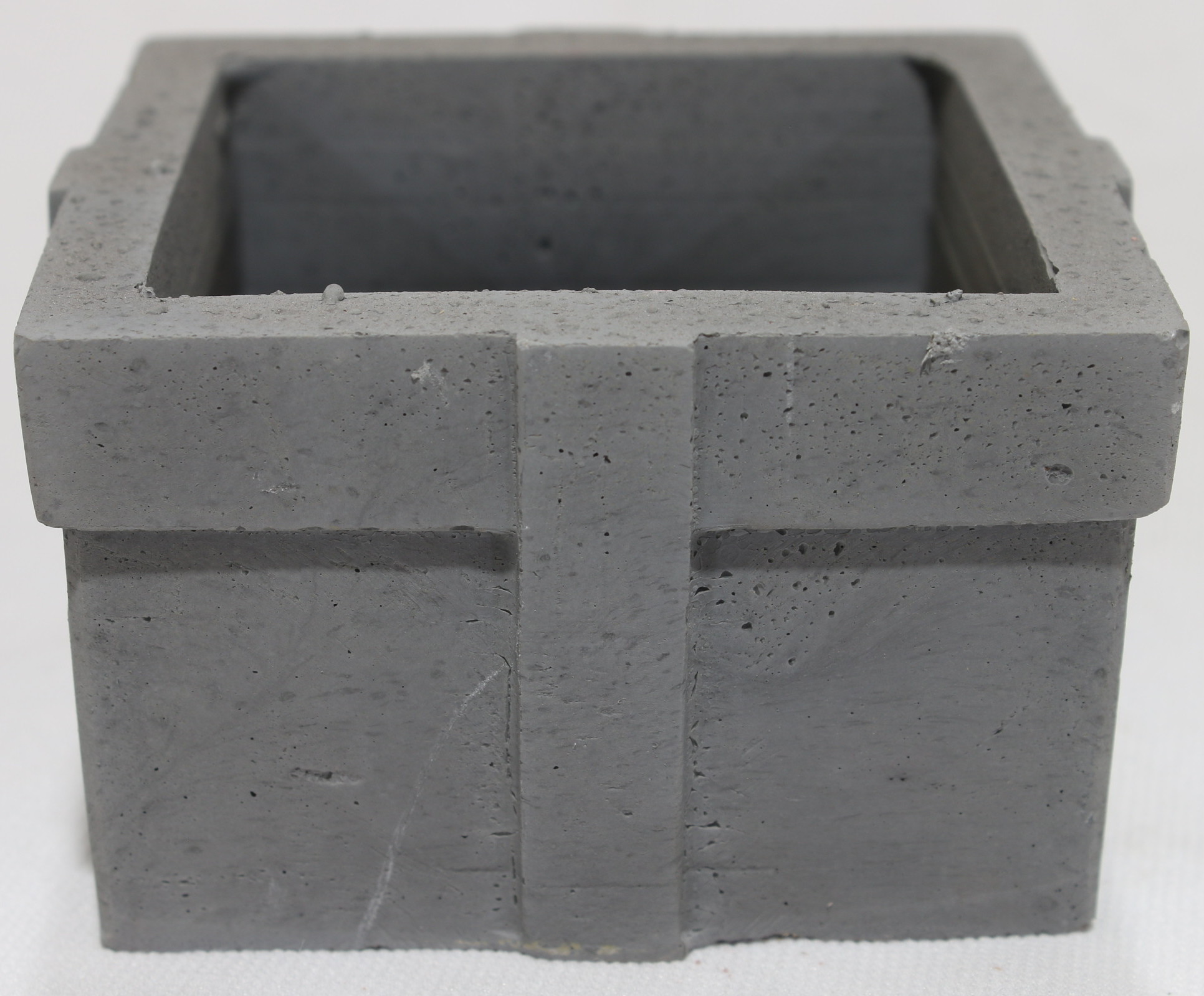 GiftBox Charcoal 2.5 Inch Pot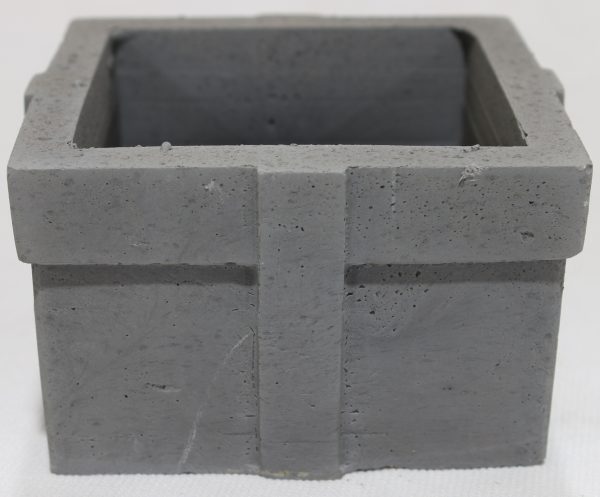 Flower Pastel Pink 2.5 Inch Pot
Show Details
Hide Details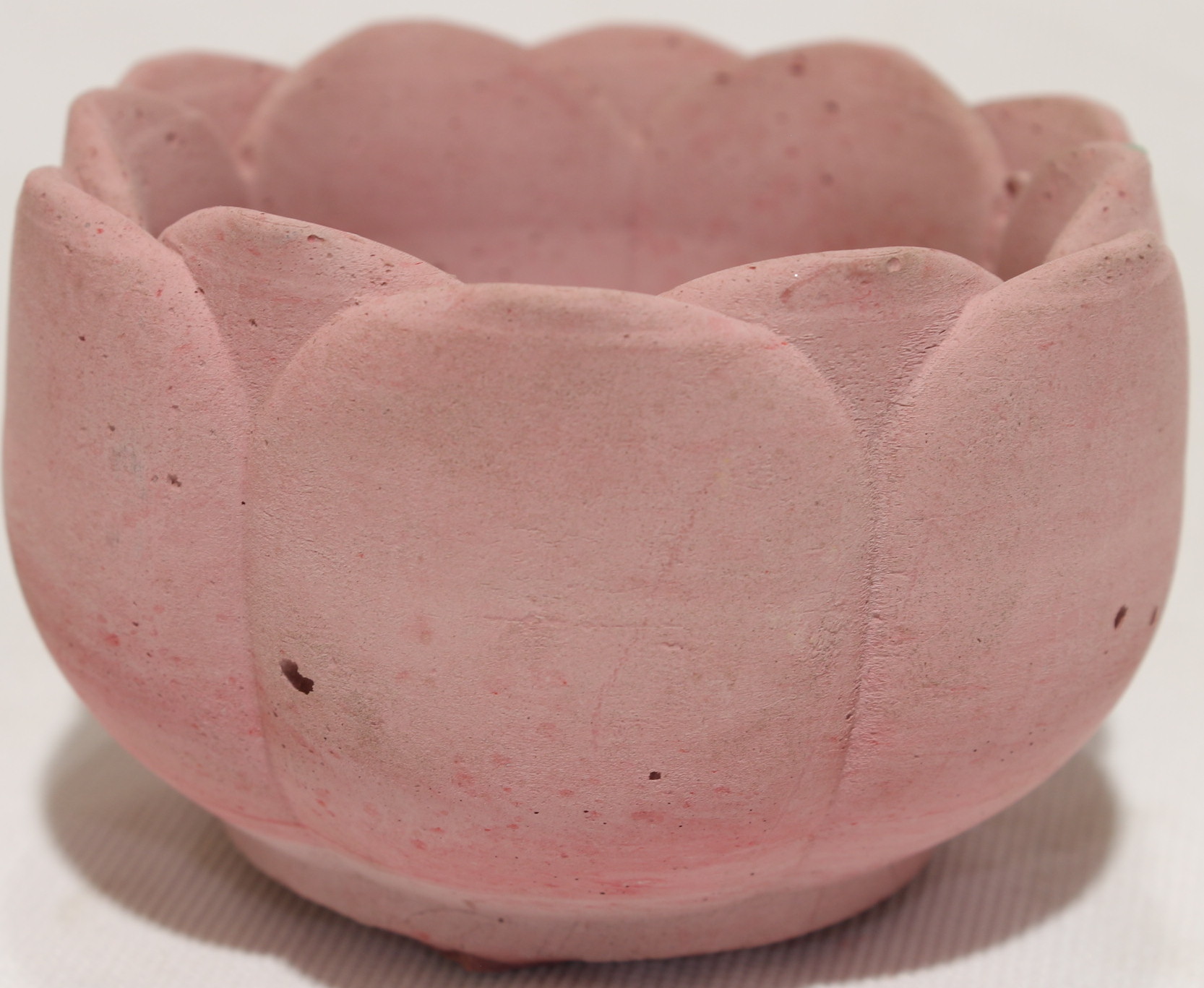 Flower Pastel Pink 2.5 Inch Pot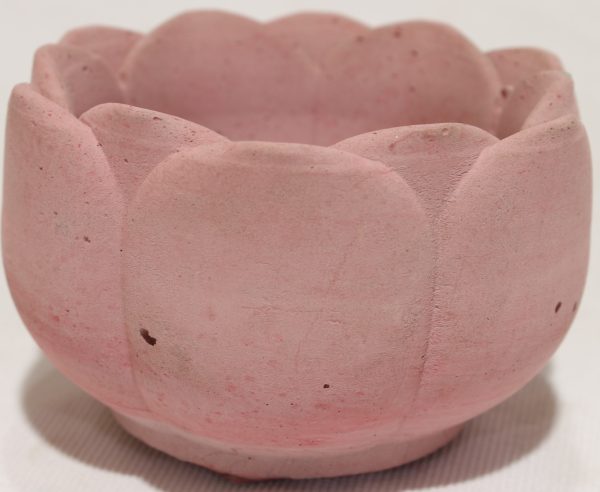 Flower Pastel Green 2.5 Inch Pot
Show Details
Hide Details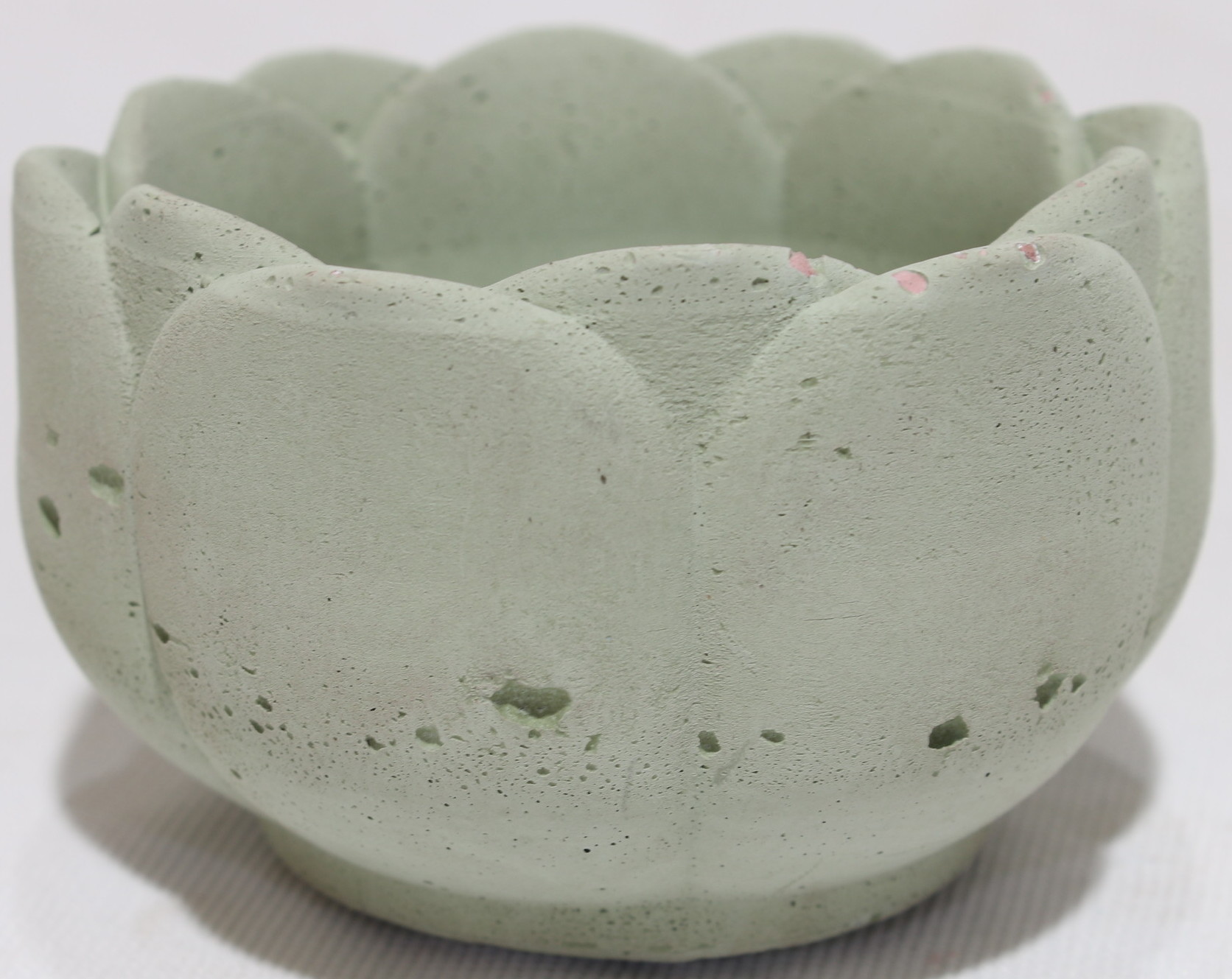 Flower Pastel Green 2.5 Inch Pot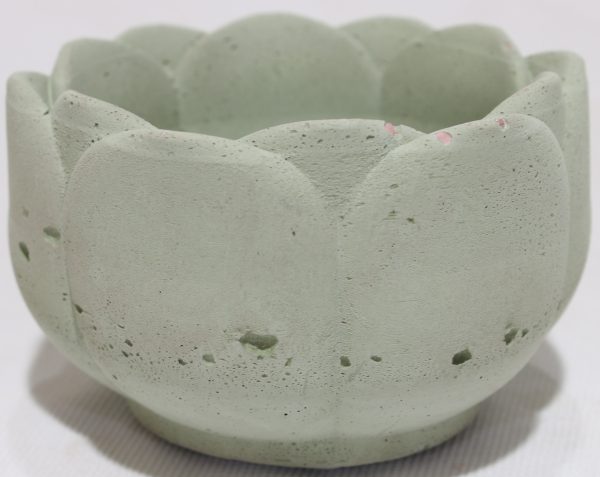 Flower Terracotta 2.5 Inch Pot
Show Details
Hide Details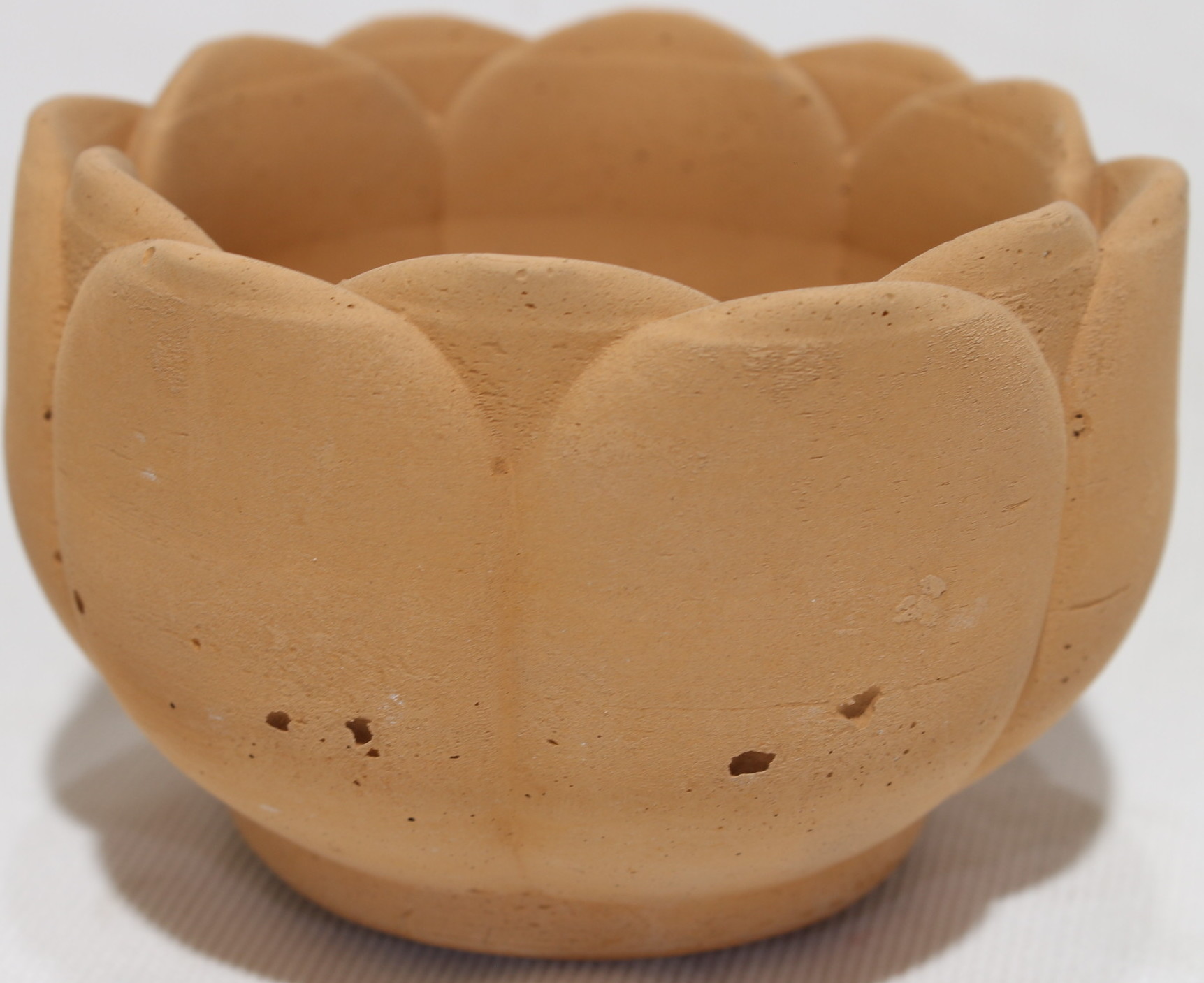 Flower Terracotta 2.5 Inch Pot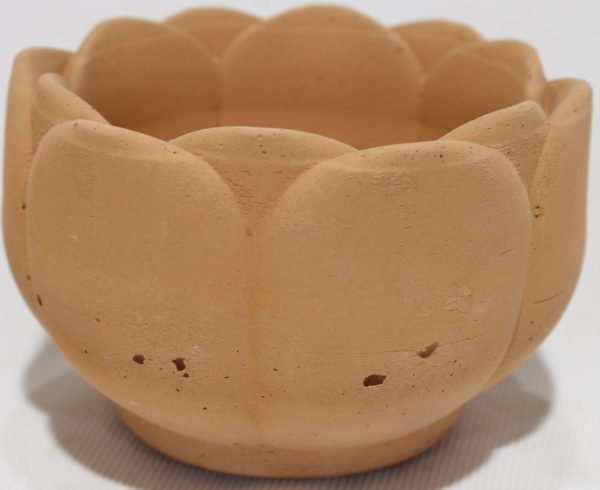 Flower Charcoal 2.5 Inch Pot
Show Details
Hide Details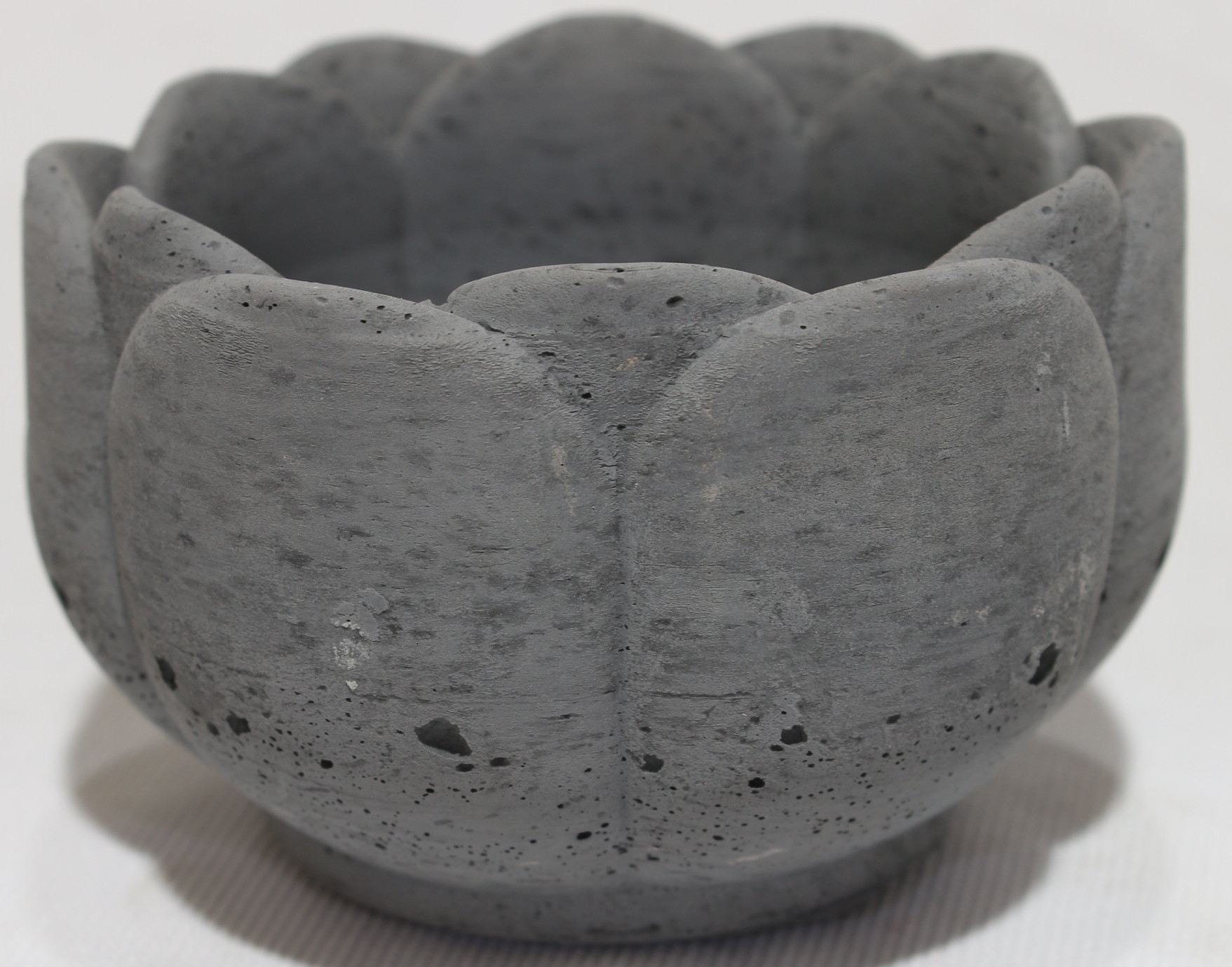 Flower Charcoal 2.5 Inch Pot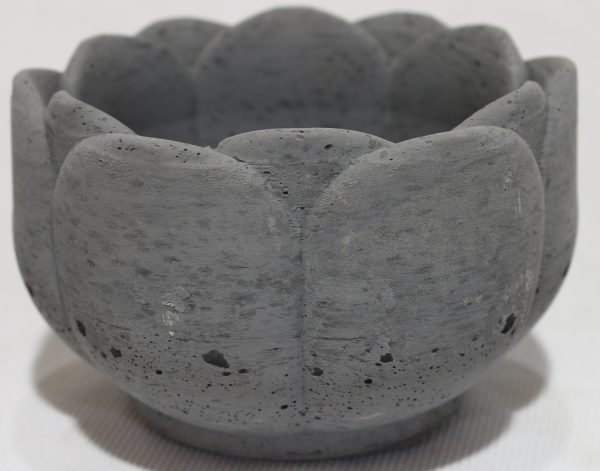 Eggshell Pastel Blue 2.5 Inch Pot
Show Details
Hide Details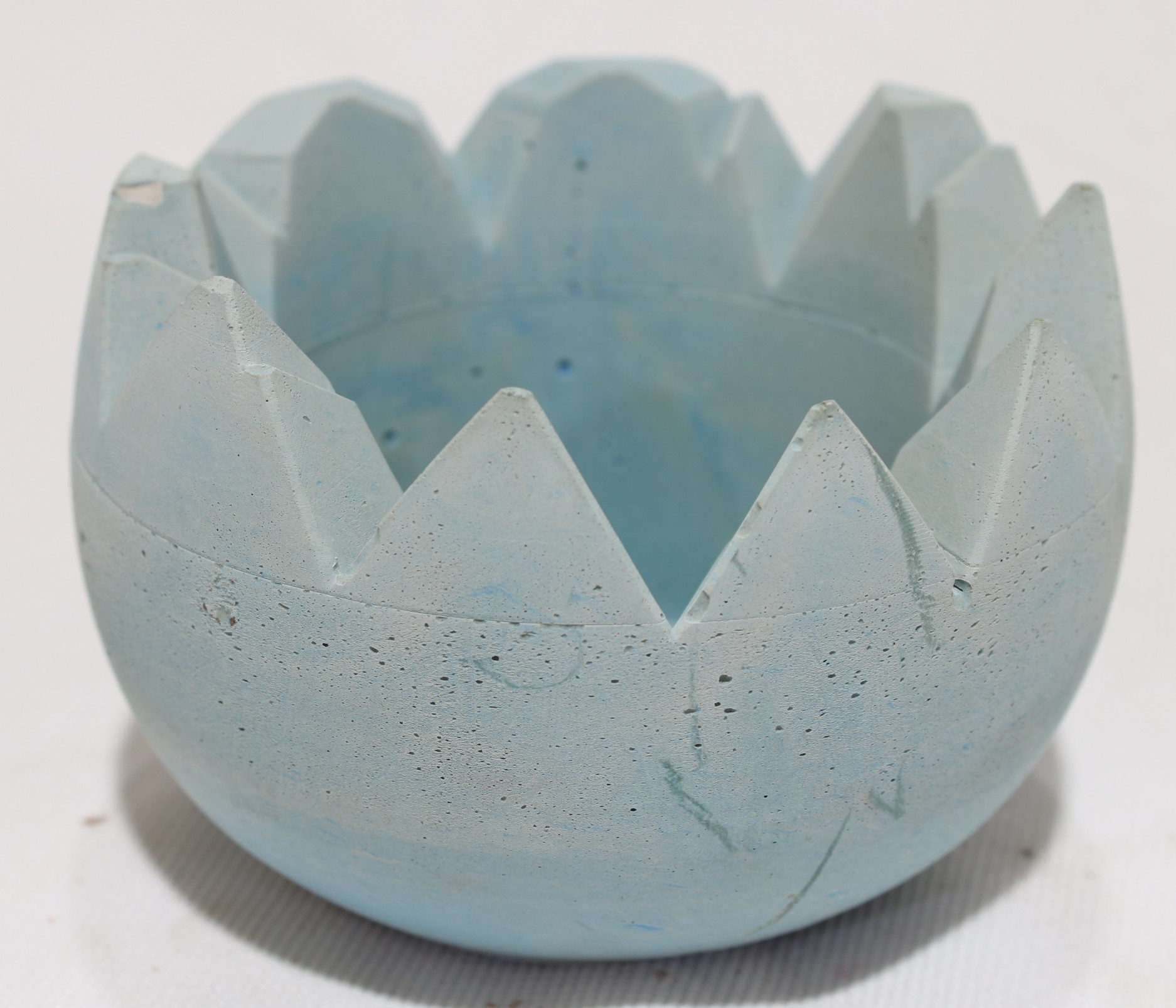 Eggshell Pastel Blue 2.5 Inch Pot
Flower Pastel Blue 2.5 Inch Pot
Show Details
Hide Details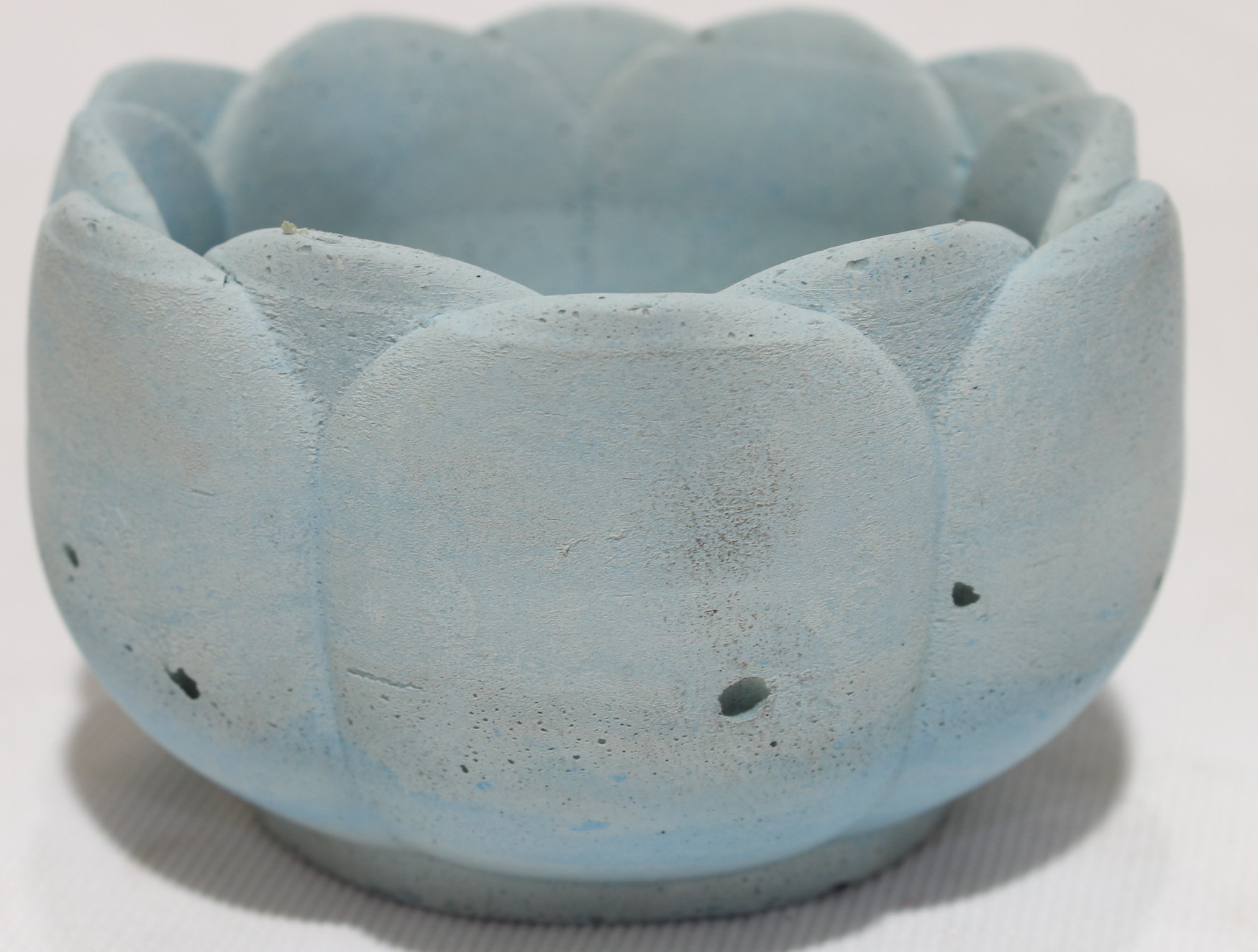 Flower Pastel Blue 2.5 Inch Pot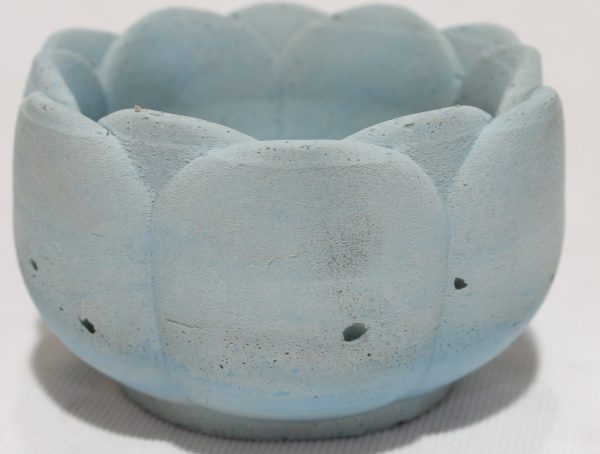 Eggshell Charcoal 2.5 Inch Pot
Show Details
Hide Details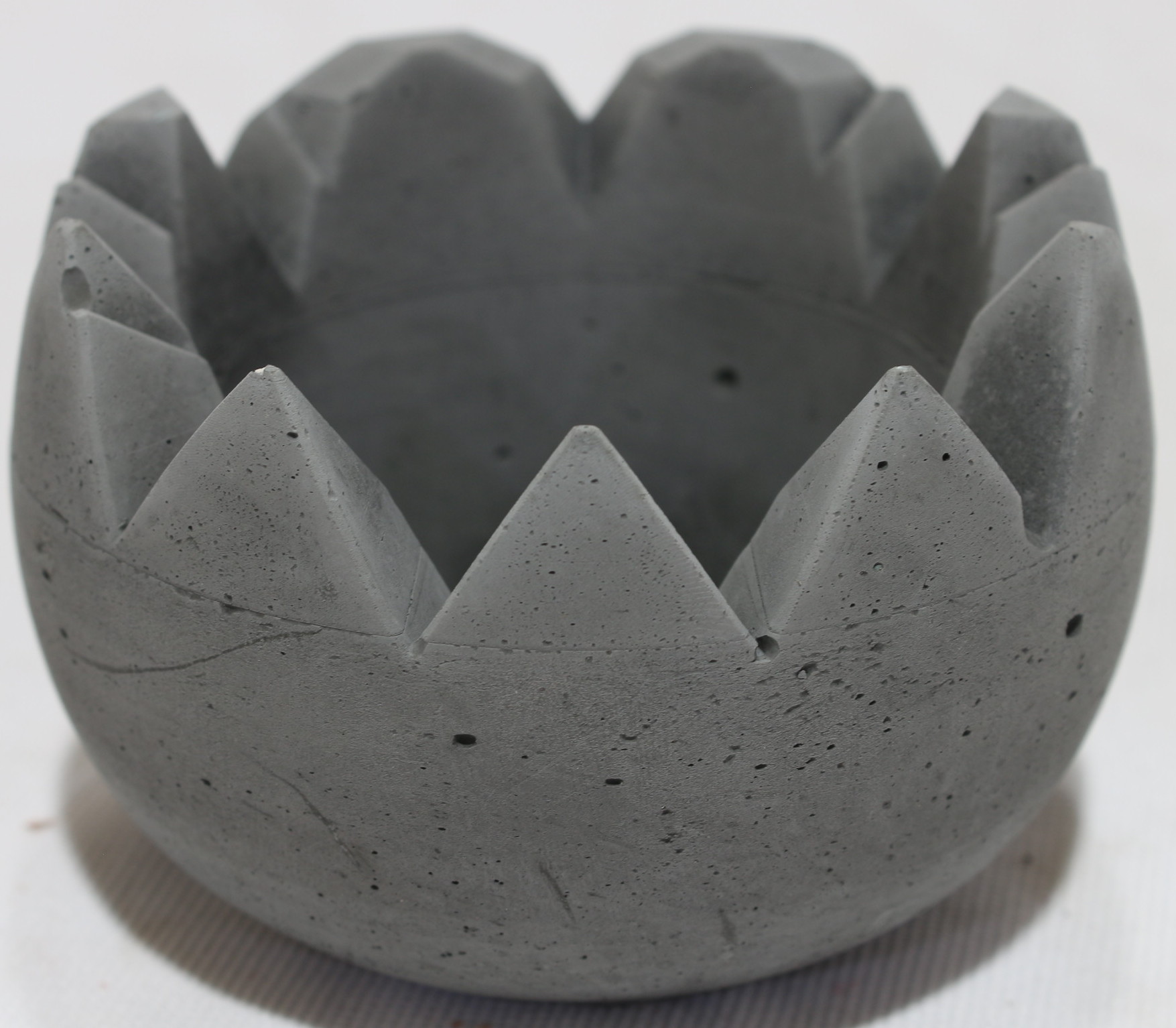 Eggshell Charcoal 2.5 Inch Pot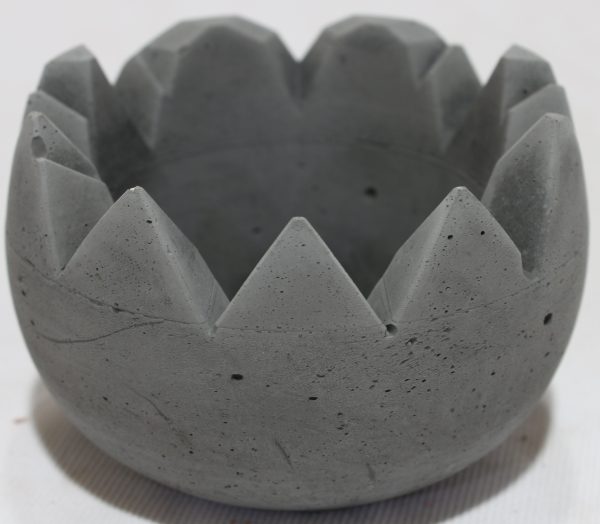 Flower Grey 2.5 Inch Pot
Show Details
Hide Details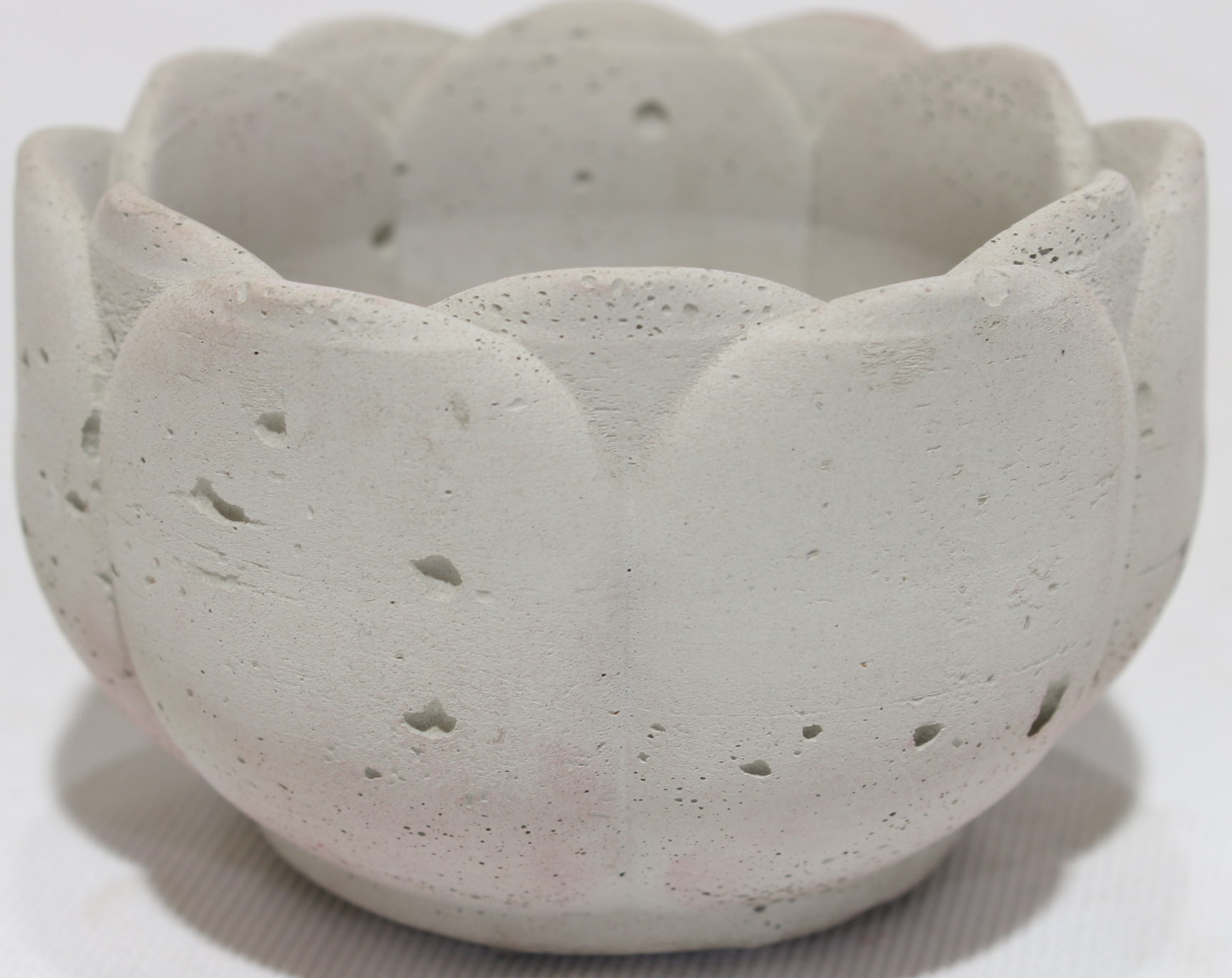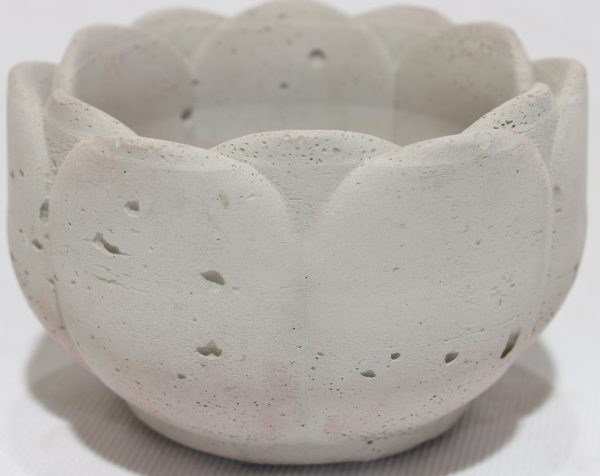 Eggshell Grey 2.5 Inch Pot
Show Details
Hide Details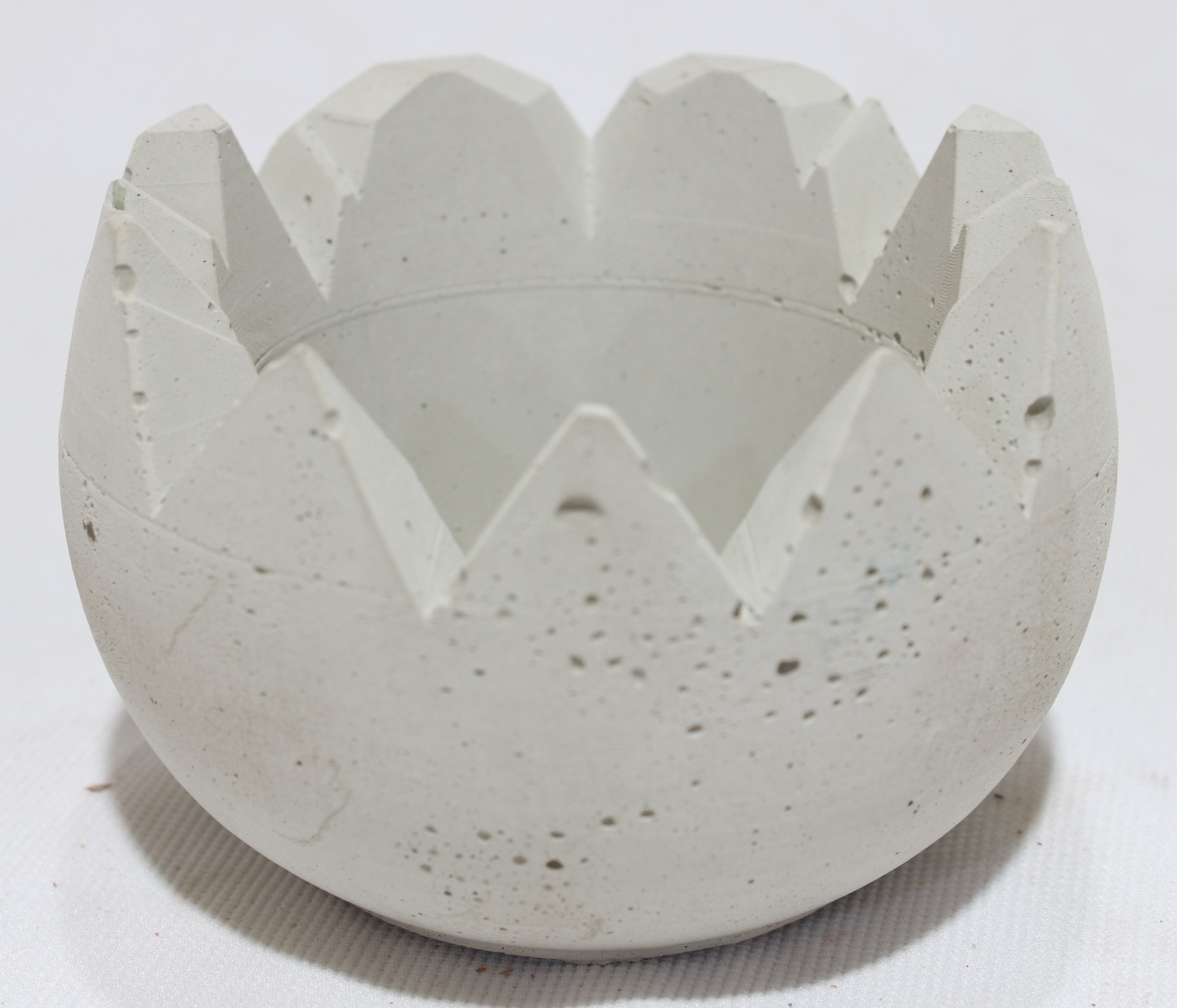 Eggshell Grey 2.5 Inch Pot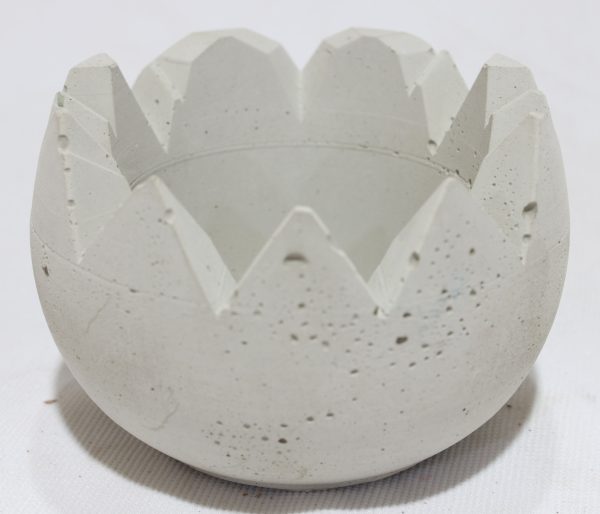 Drip Terracotta 2.5 Inch Pot
Show Details
Hide Details
Drip Terracotta 2.5 Inch Pot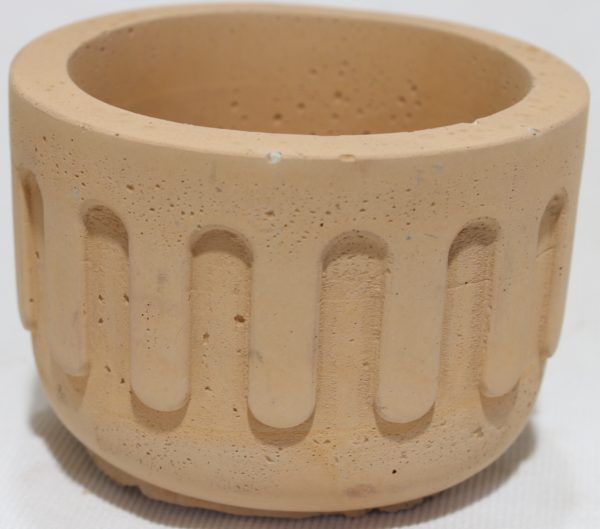 Drip Pastel Green 2.5 Inch Pot
Show Details
Hide Details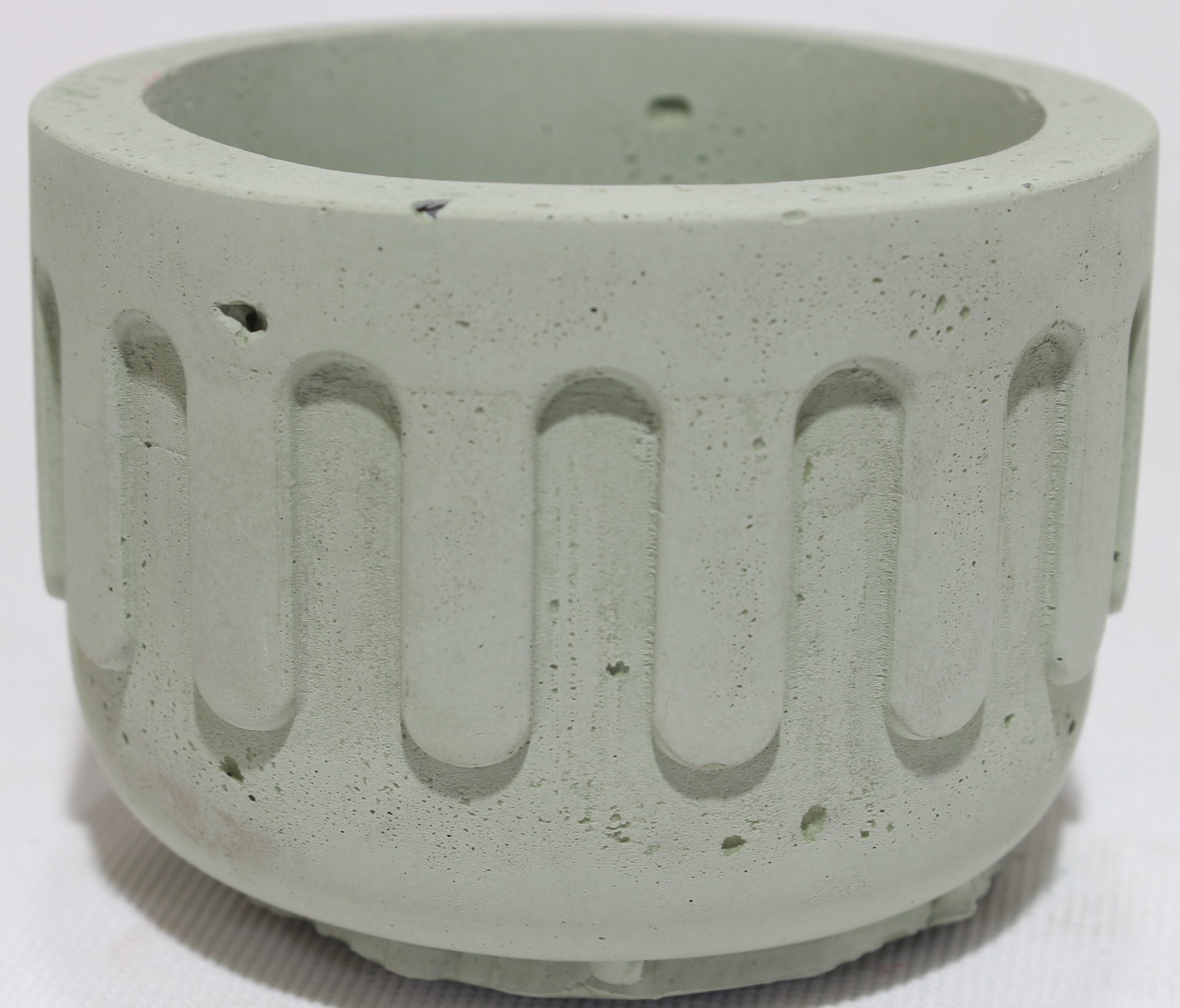 Drip Pastel Green 2.5 Inch Pot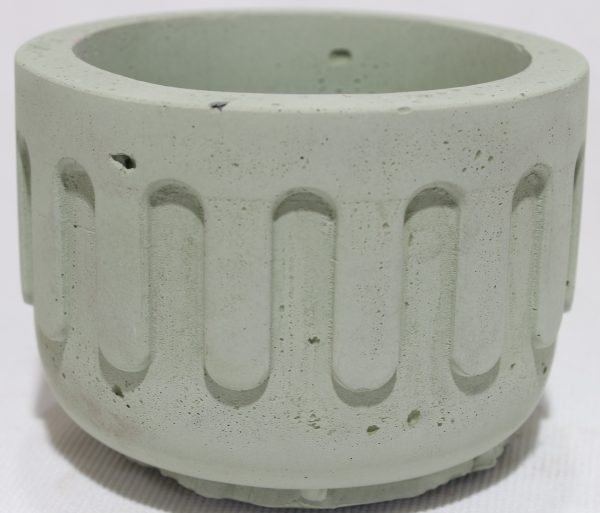 Drip Pastel Blue 2.5 Inch Pot
Show Details
Hide Details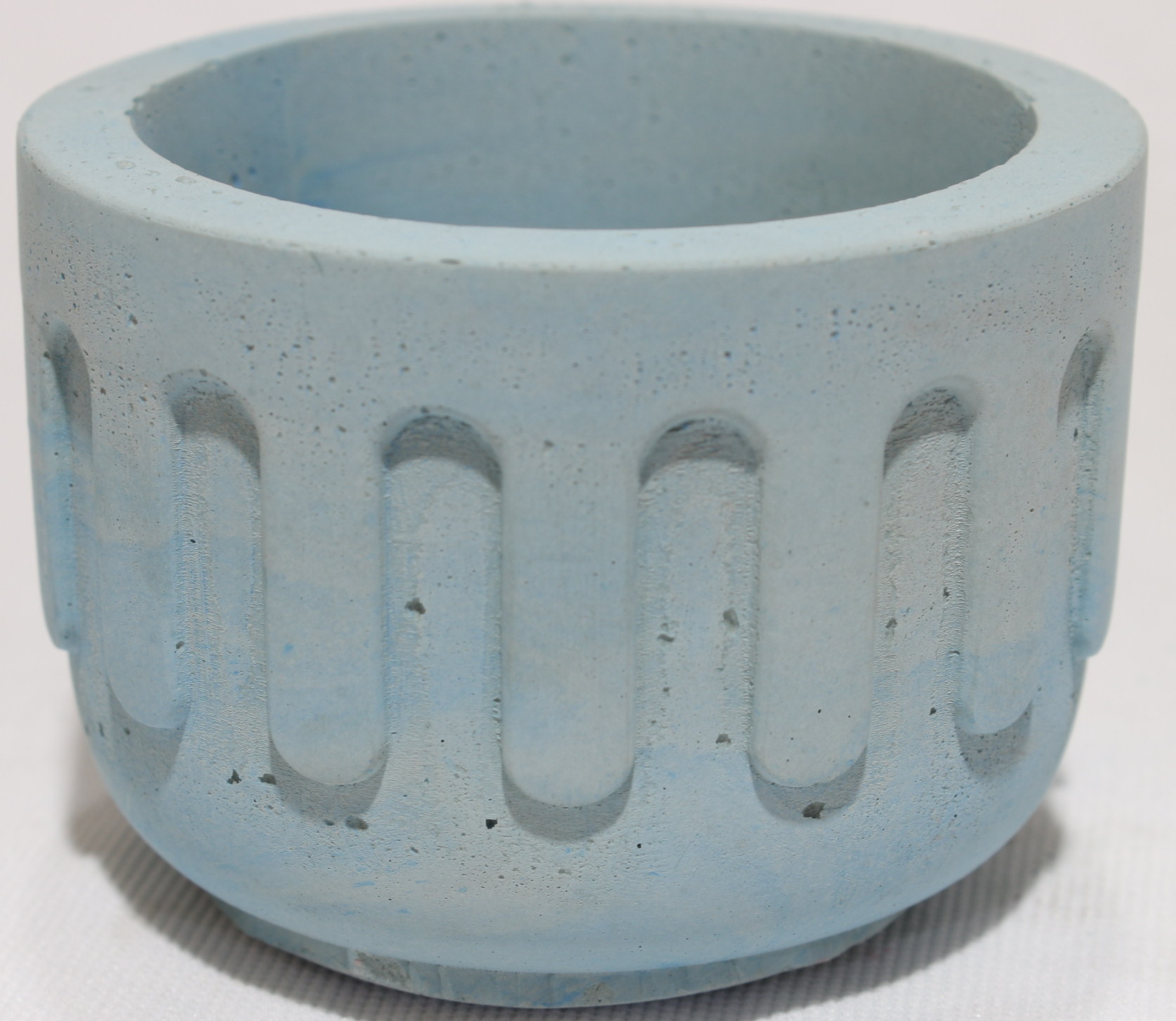 Drip Pastel Blue 2.5 Inch Pot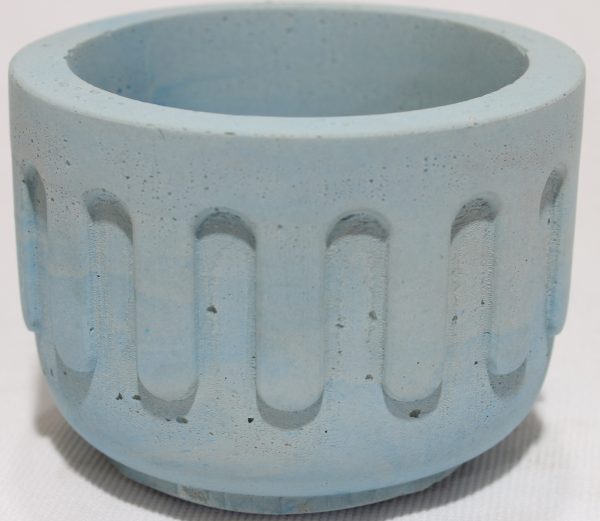 Drip Grey 2.5 Inch Pot
Show Details
Hide Details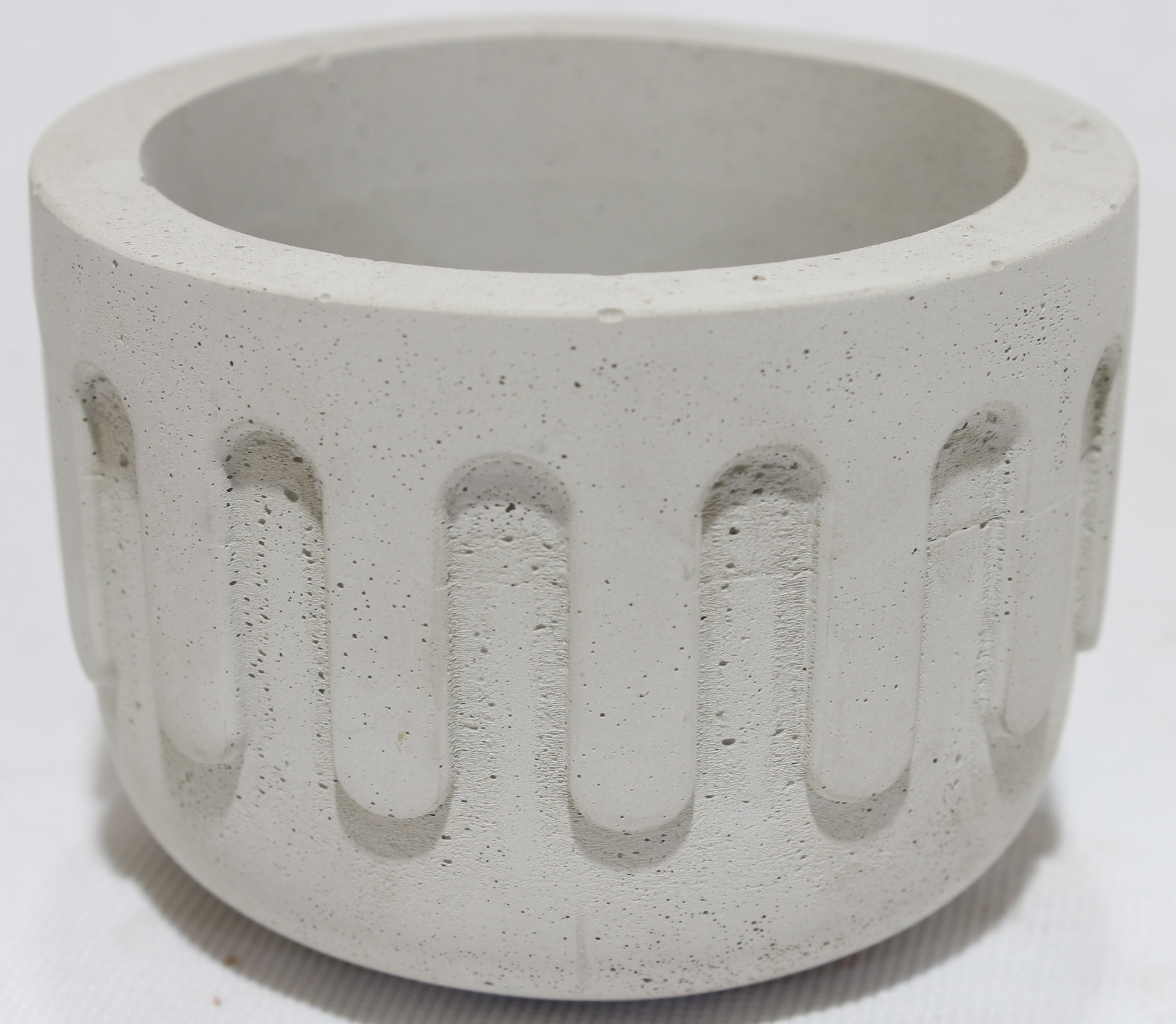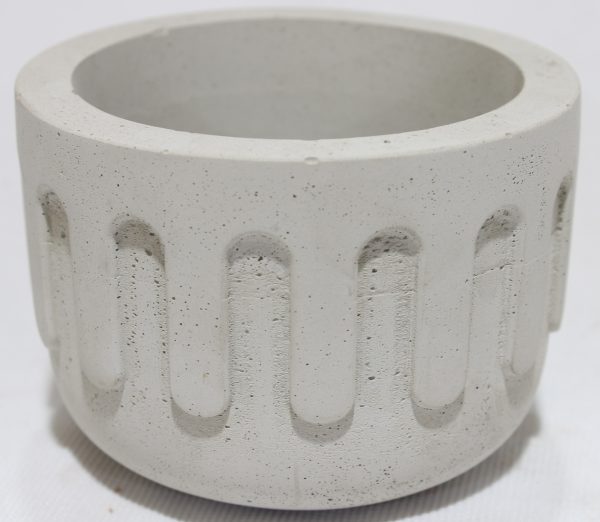 DigitalHeart Pastel Pink 2.5 Inch Pot
Show Details
Hide Details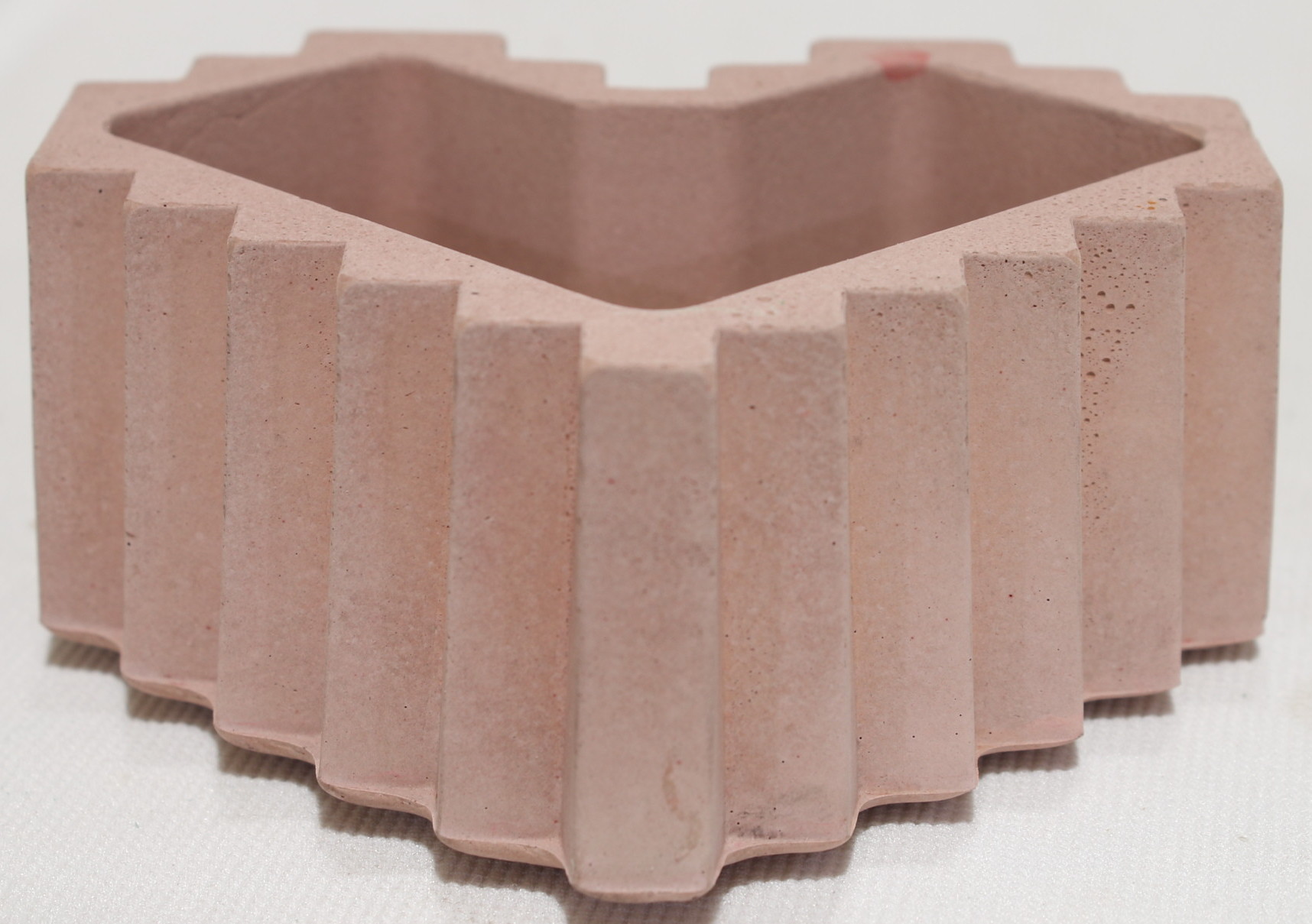 DigitalHeart Pastel Pink 2.5 Inch Pot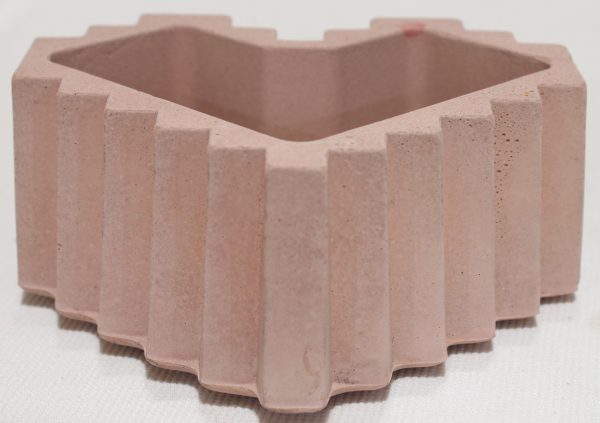 Drip Charcoal 2.5 Inch Pot
Show Details
Hide Details
Drip Charcoal 2.5 Inch Pot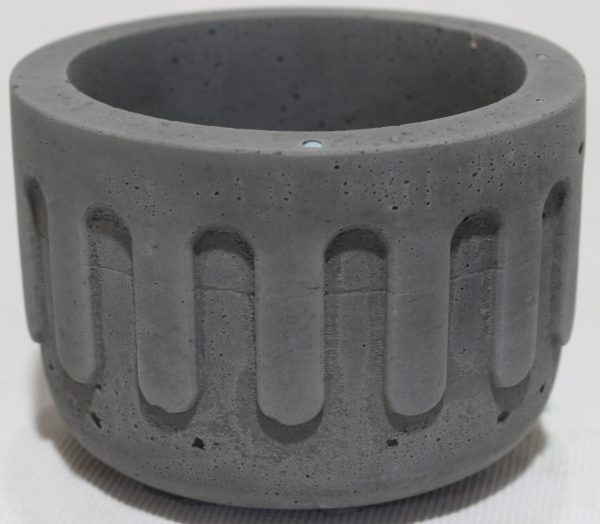 DigitalHeart Pastel Green 2.5 Inch Pot
Show Details
Hide Details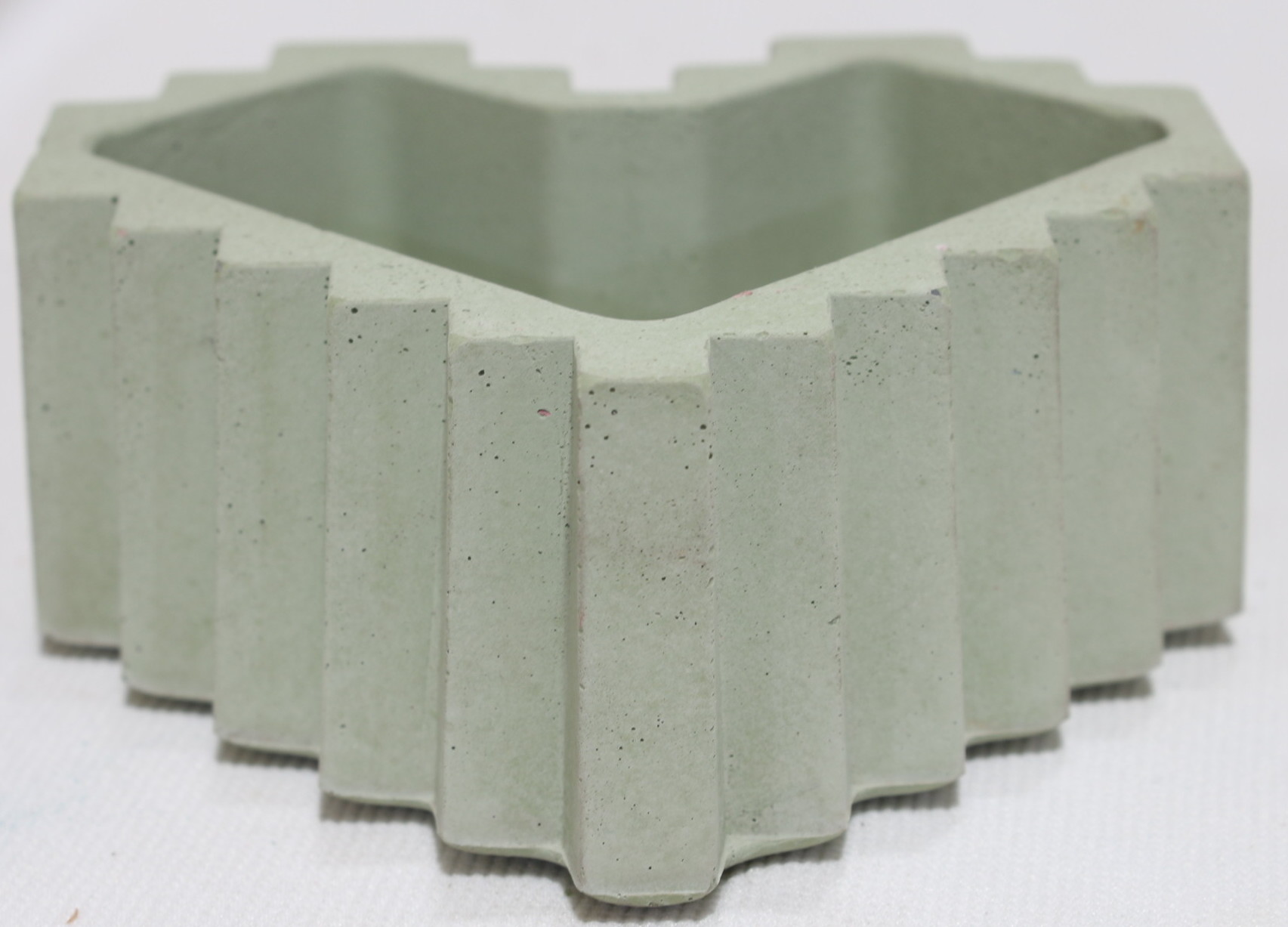 DigitalHeart Pastel Green 2.5 Inch Pot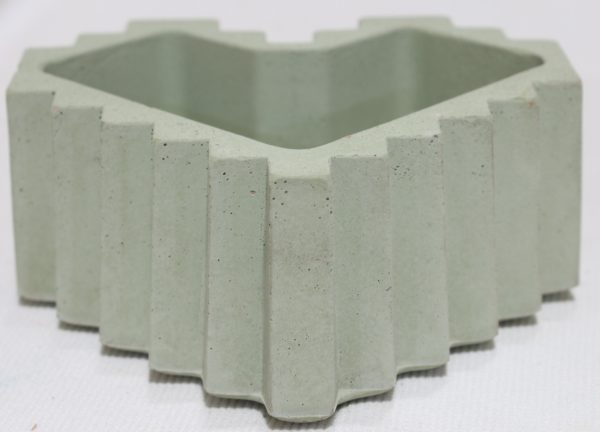 DigitalHeart Pastel Blue 2.5 Inch Pot
Show Details
Hide Details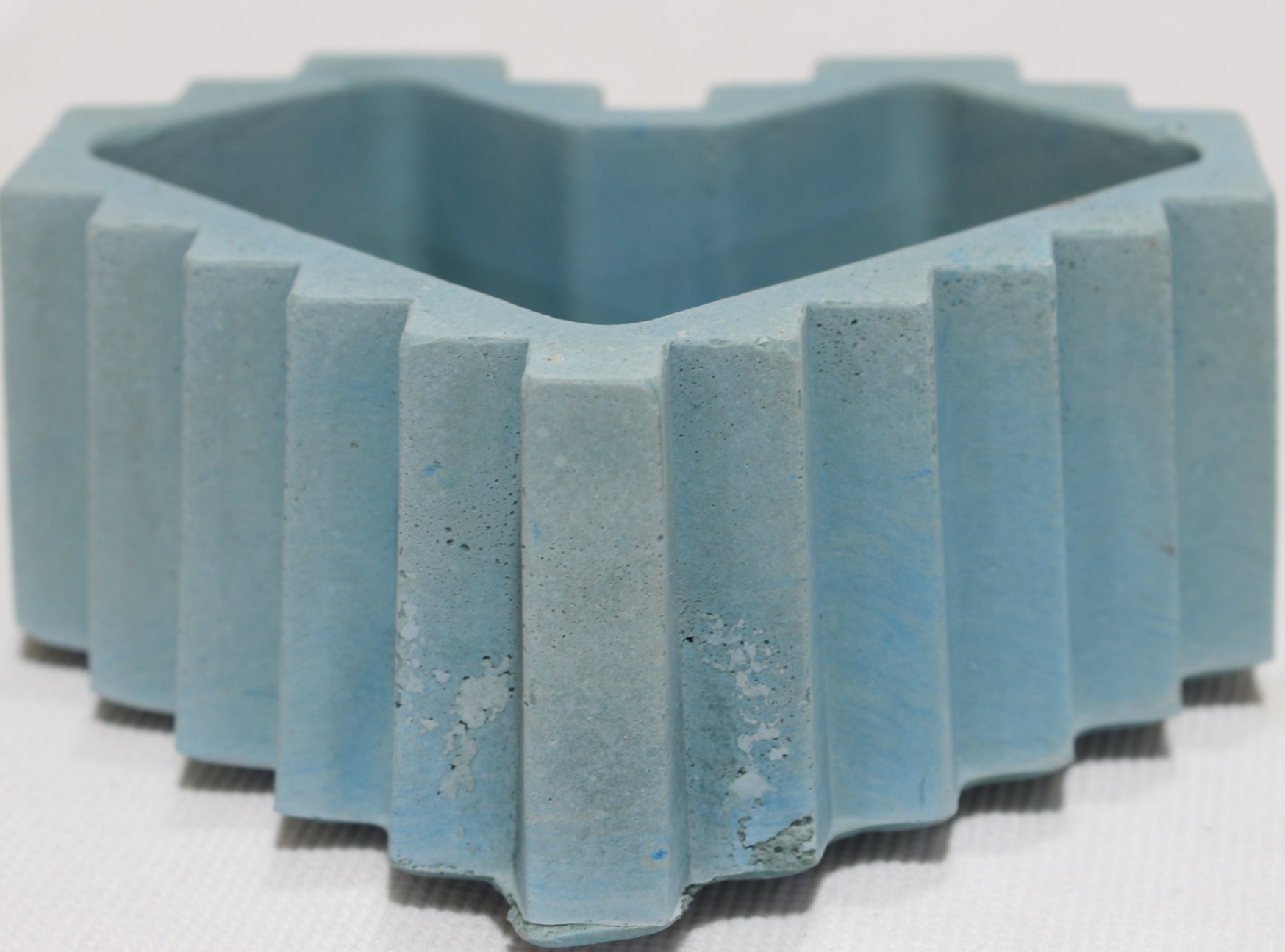 DigitalHeart Pastel Blue 2.5 Inch Pot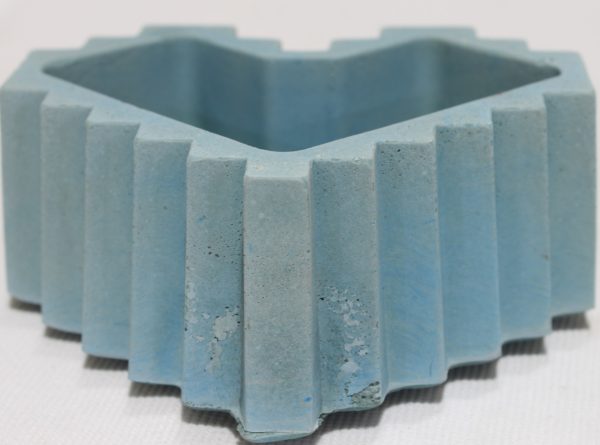 Drip Paste Pink 2.5 Inch Pot
Show Details
Hide Details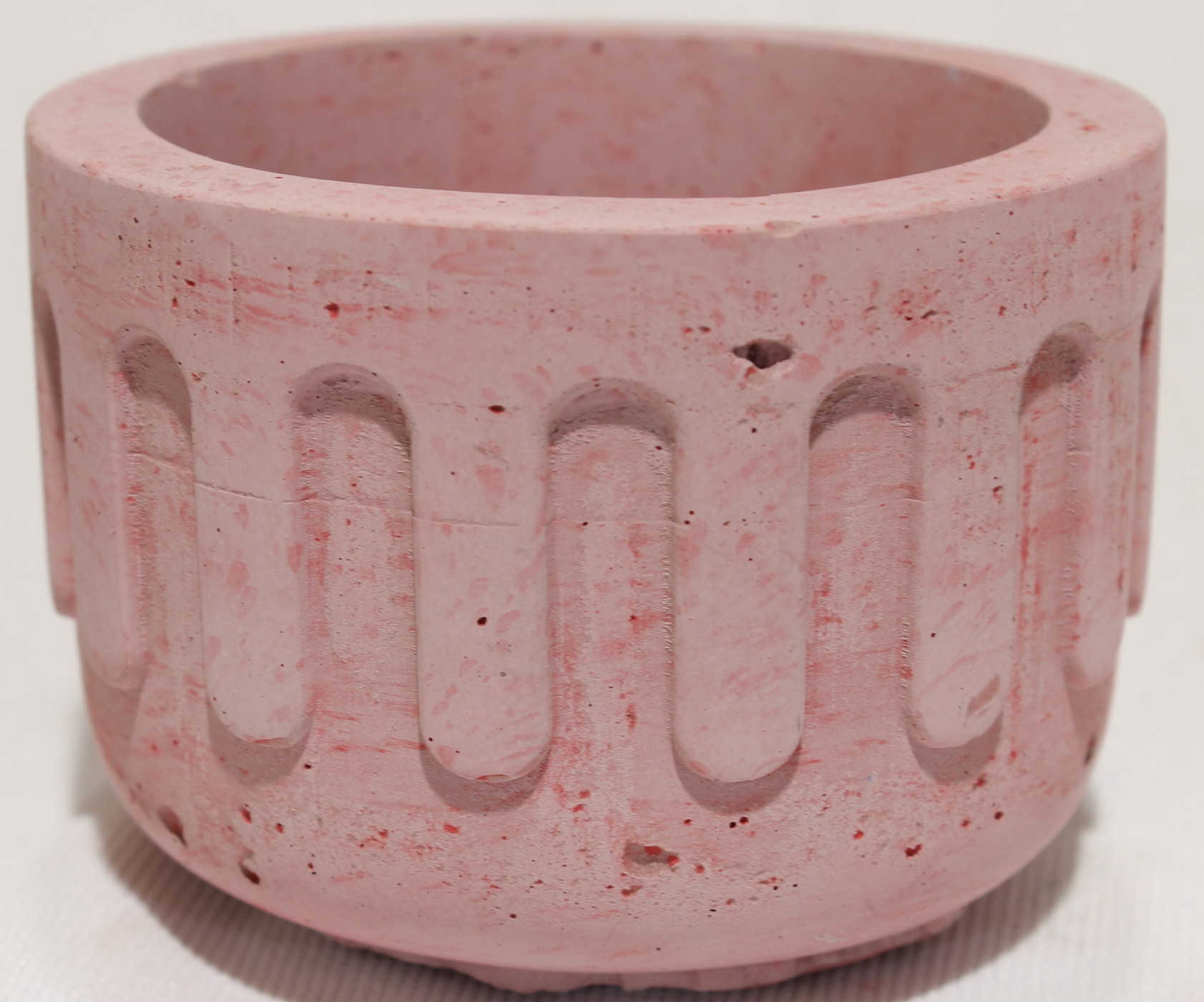 Drip Paste Pink 2.5 Inch Pot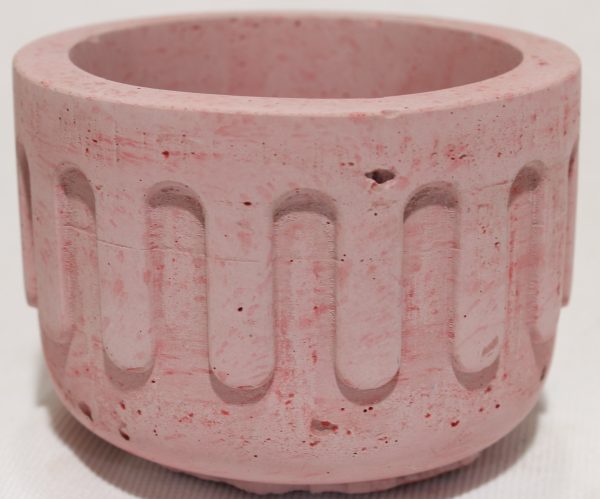 Curvy Pastel Pink 2.5 Inch Pot
Show Details
Hide Details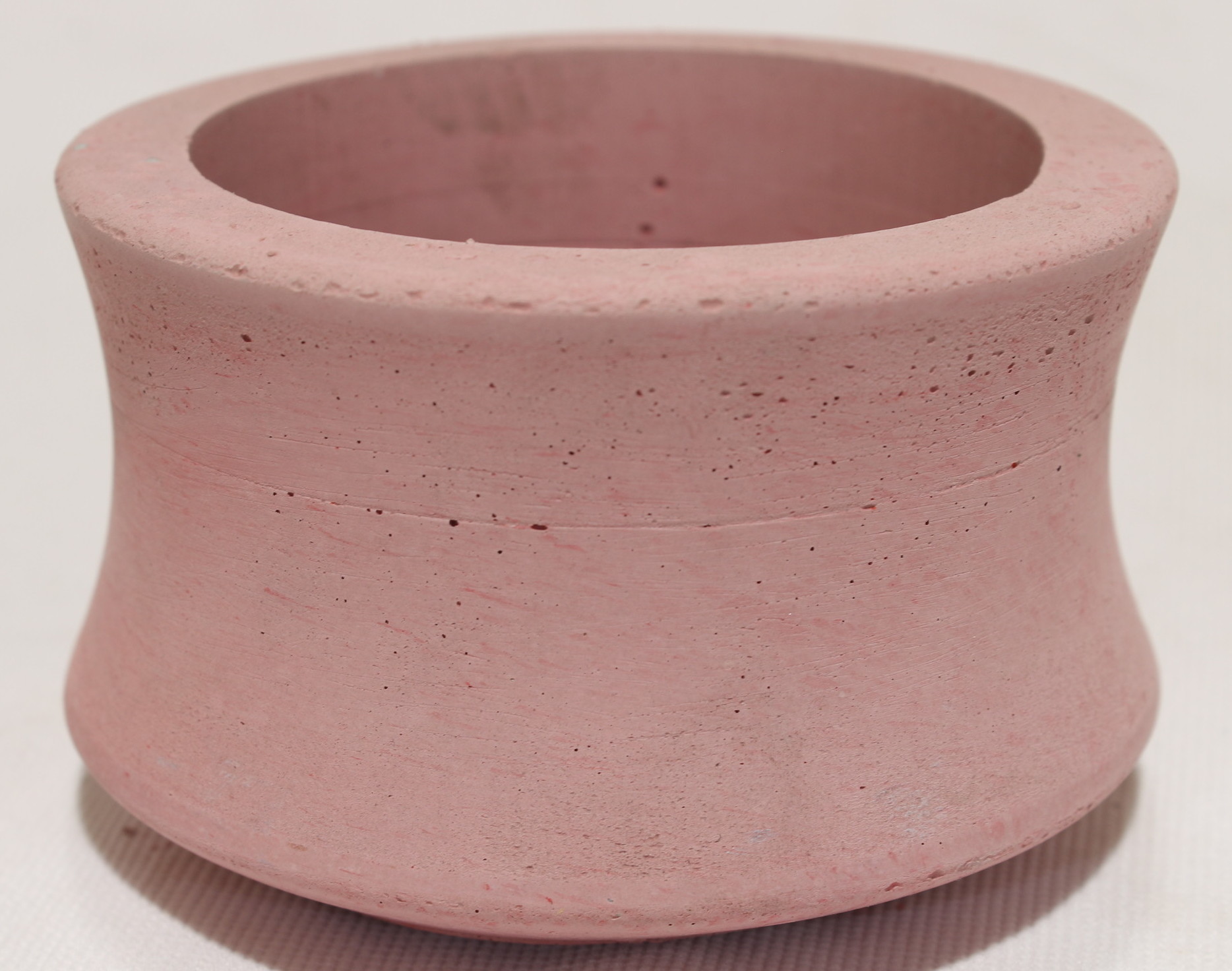 Curvy Pastel Pink 2.5 Inch Pot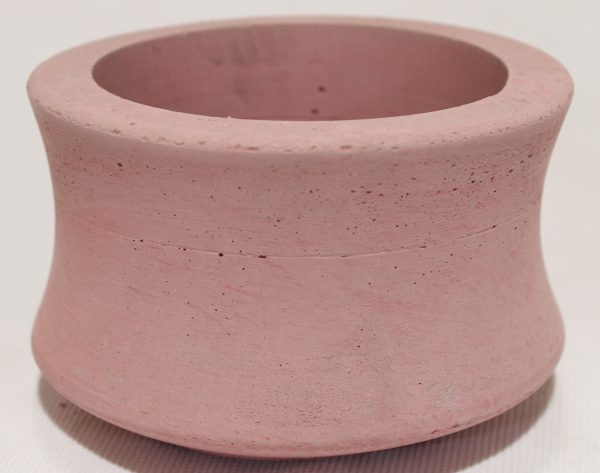 Curvy Terracotta 2.5 Inch Pot
Show Details
Hide Details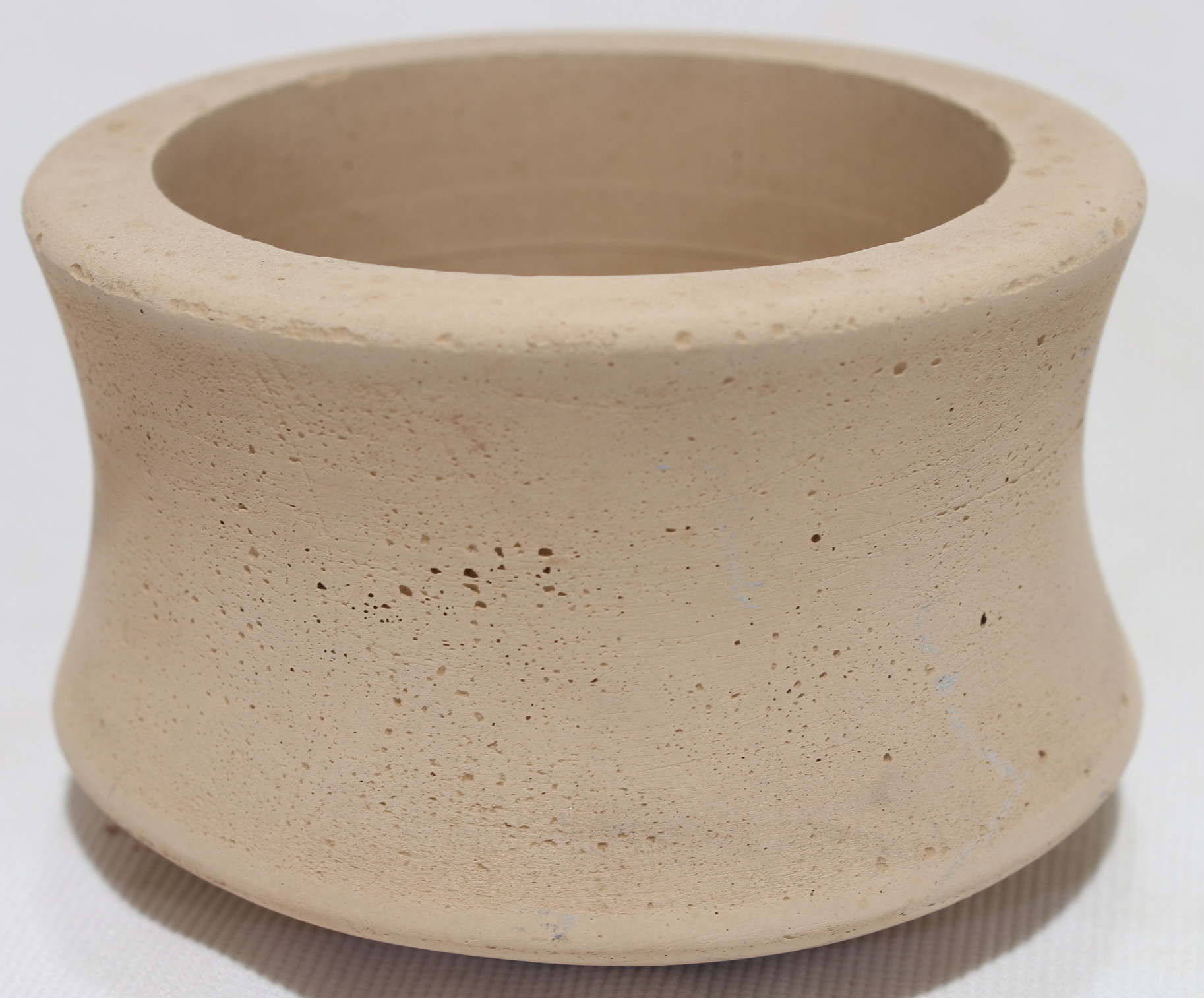 Curvy Terracotta 2.5 Inch Pot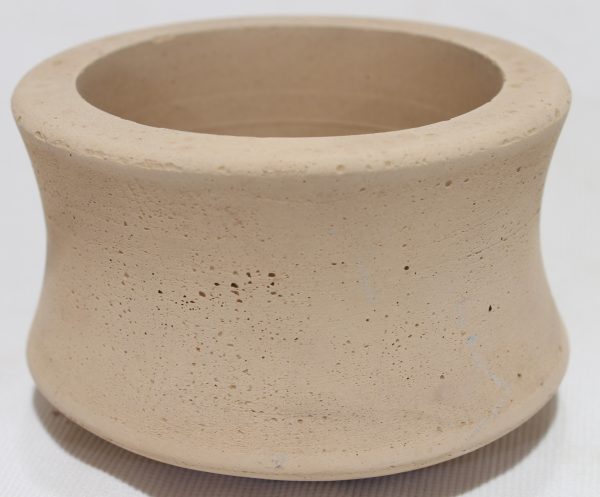 Curvy Pastel Green 2.5 Inch Pot
Show Details
Hide Details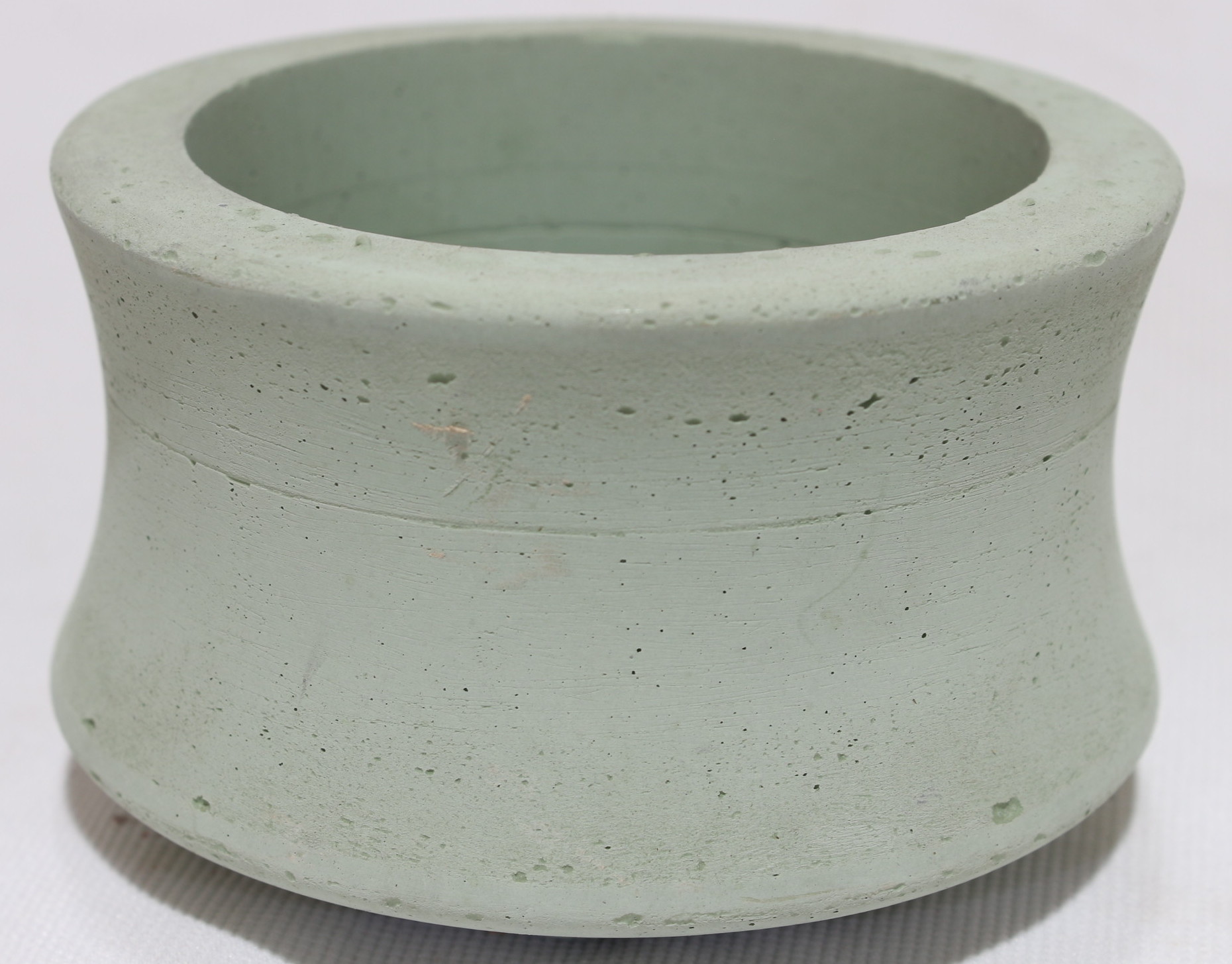 Curvy Pastel Green 2.5 Inch Pot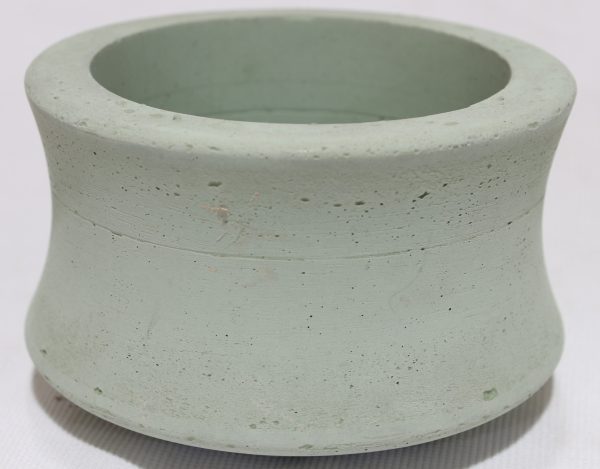 Curvy Charcoal 2.5 Inch Pot
Show Details
Hide Details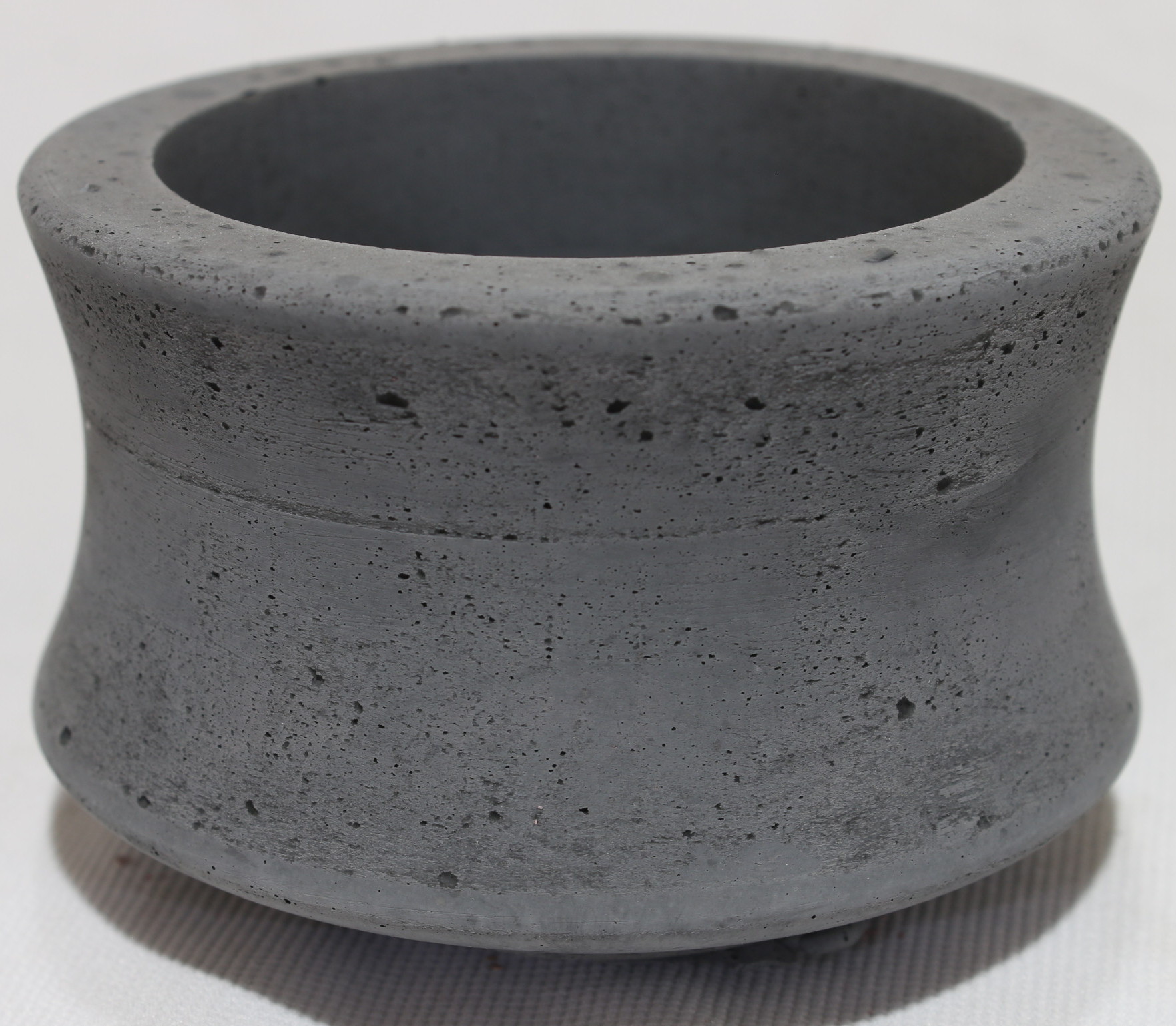 Curvy Charcoal 2.5 Inch Pot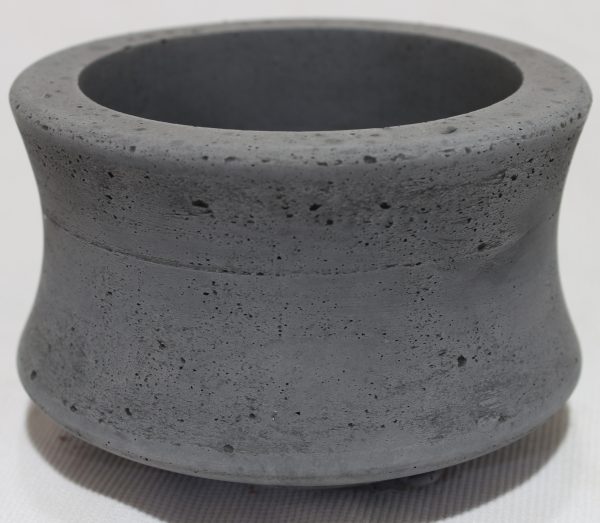 Curvy Grey 2.5 Inch Pot
Show Details
Hide Details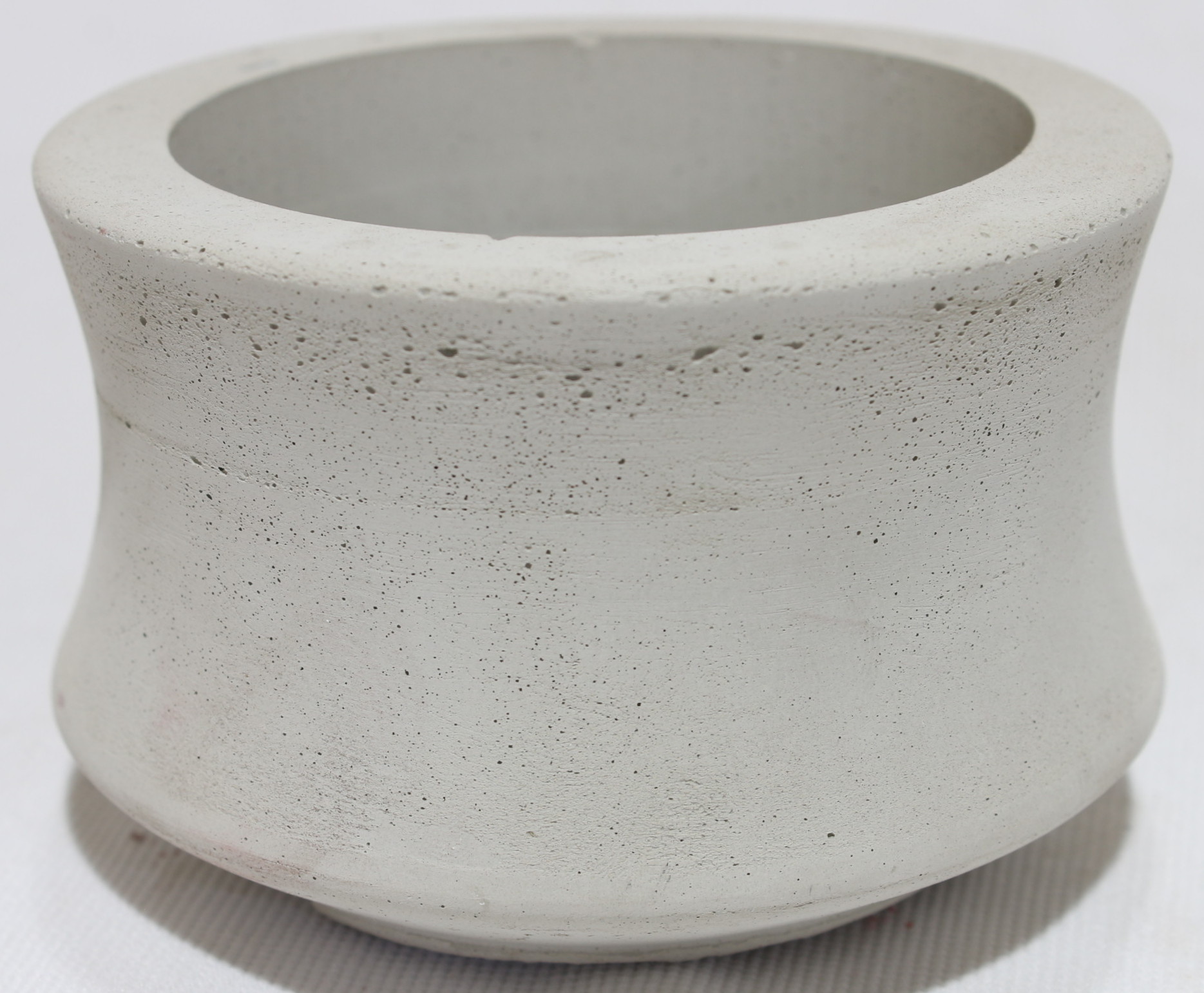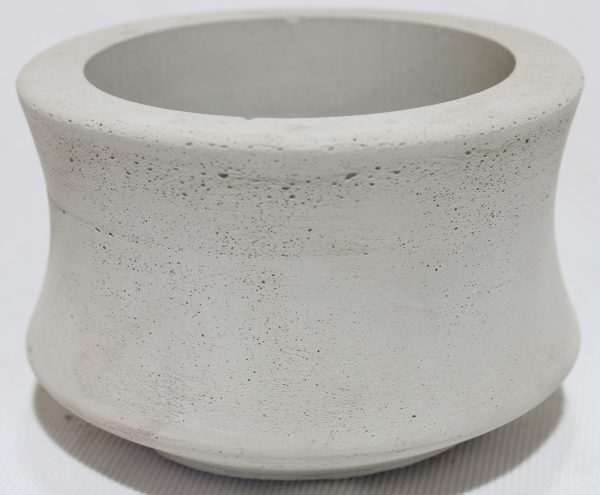 Curvy Pastel Blue 2.5 Inch Pot
Show Details
Hide Details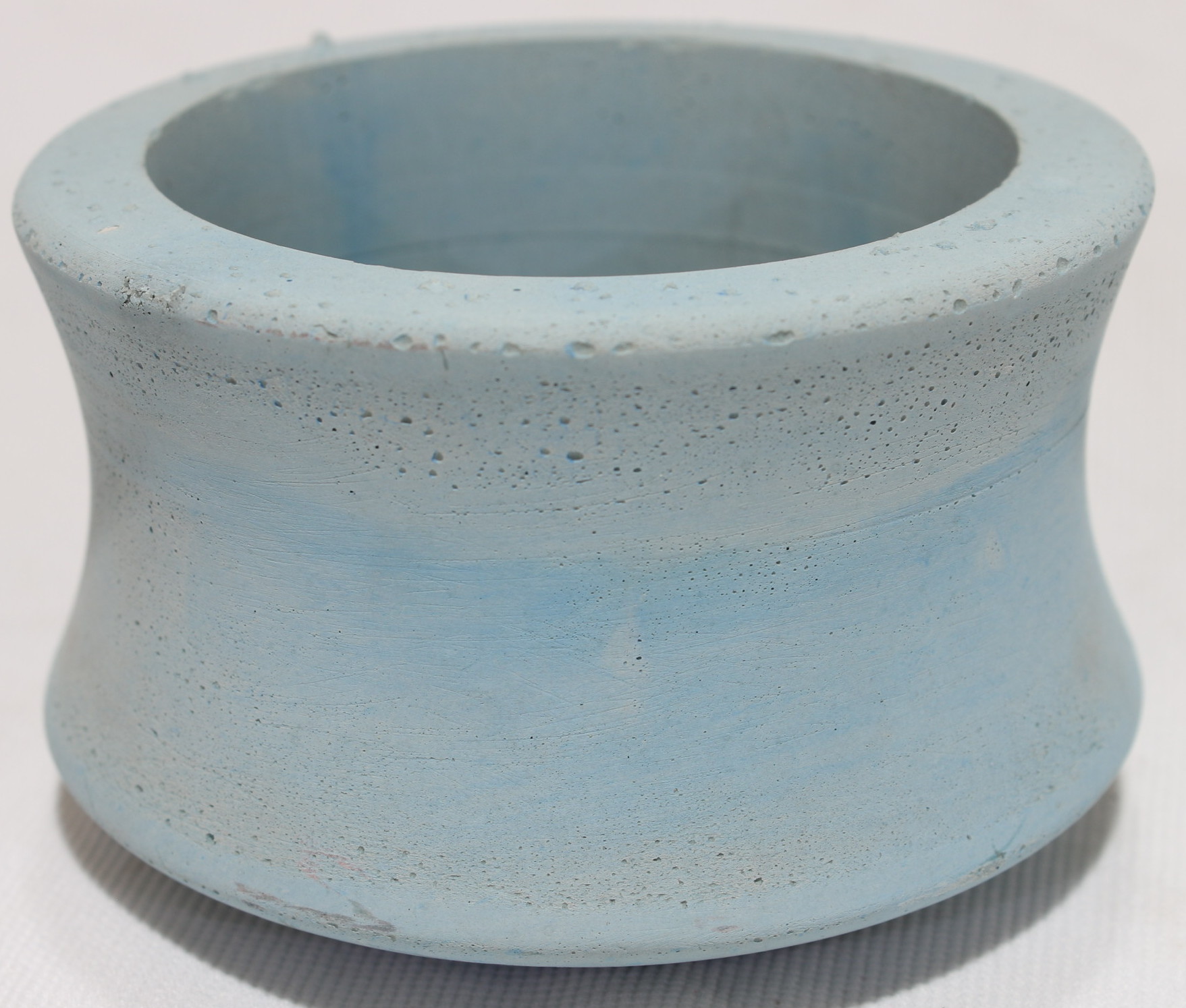 Curvy Pastel Blue 2.5 Inch Pot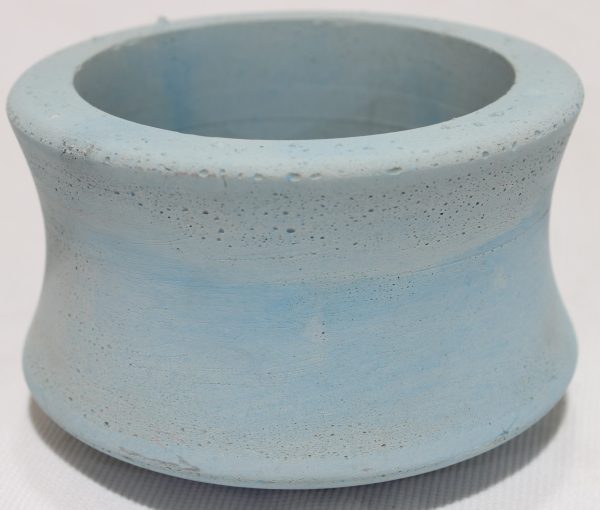 Cupcake Pastel Pink 2.5 Inch Pot
Show Details
Hide Details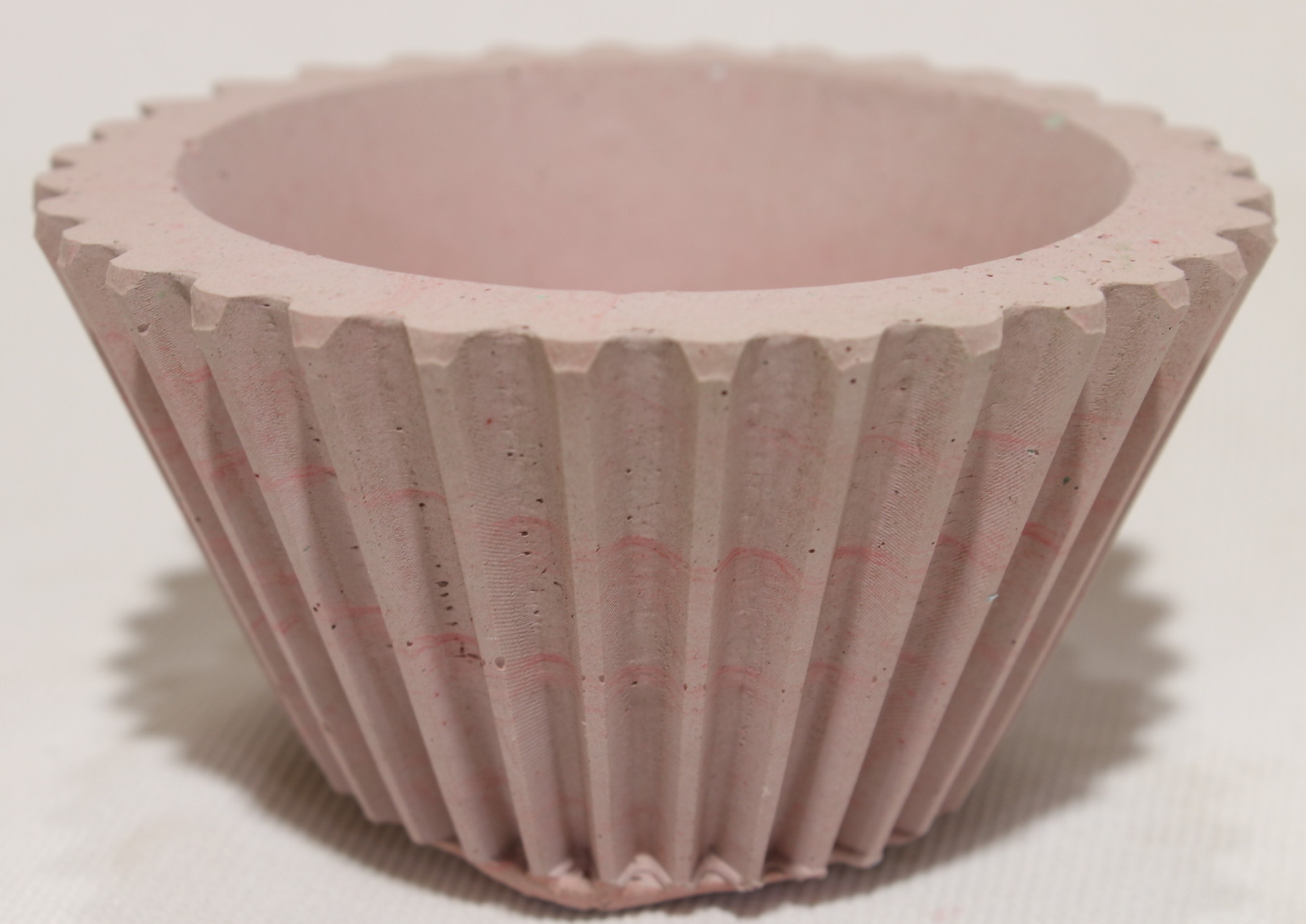 Cupcake Pastel Pink 2.5 Inch Pot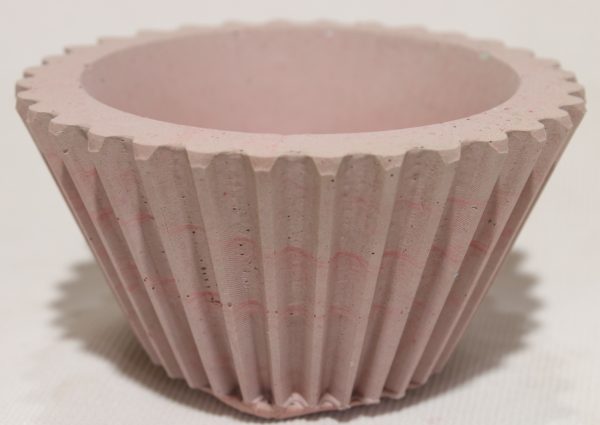 Cupcake Pastel Green 2.5 Inch Pot
Show Details
Hide Details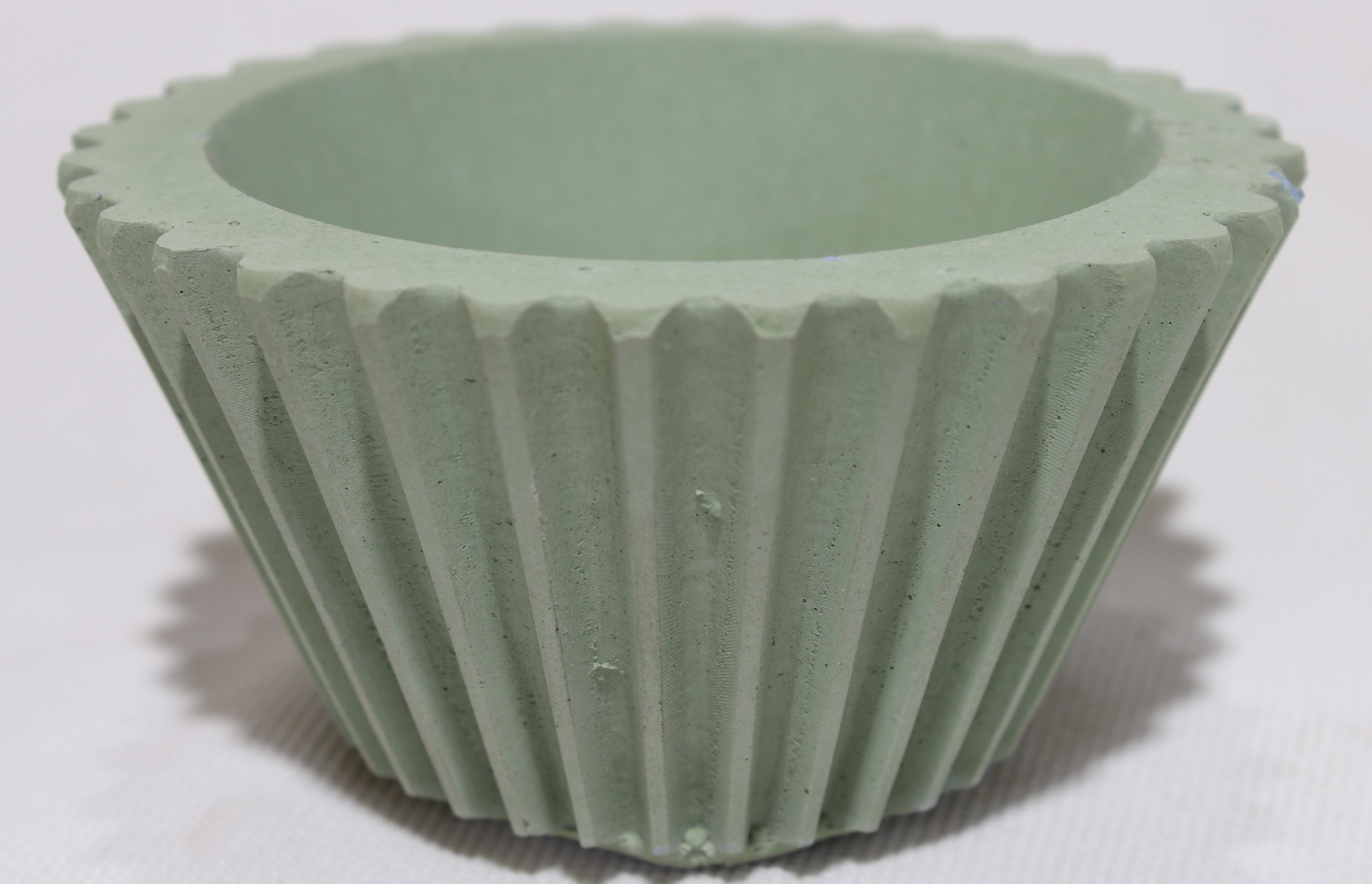 Cupcake Pastel Green 2.5 Inch Pot
Crate Terracotta 2.5 Inch Pot
Show Details
Hide Details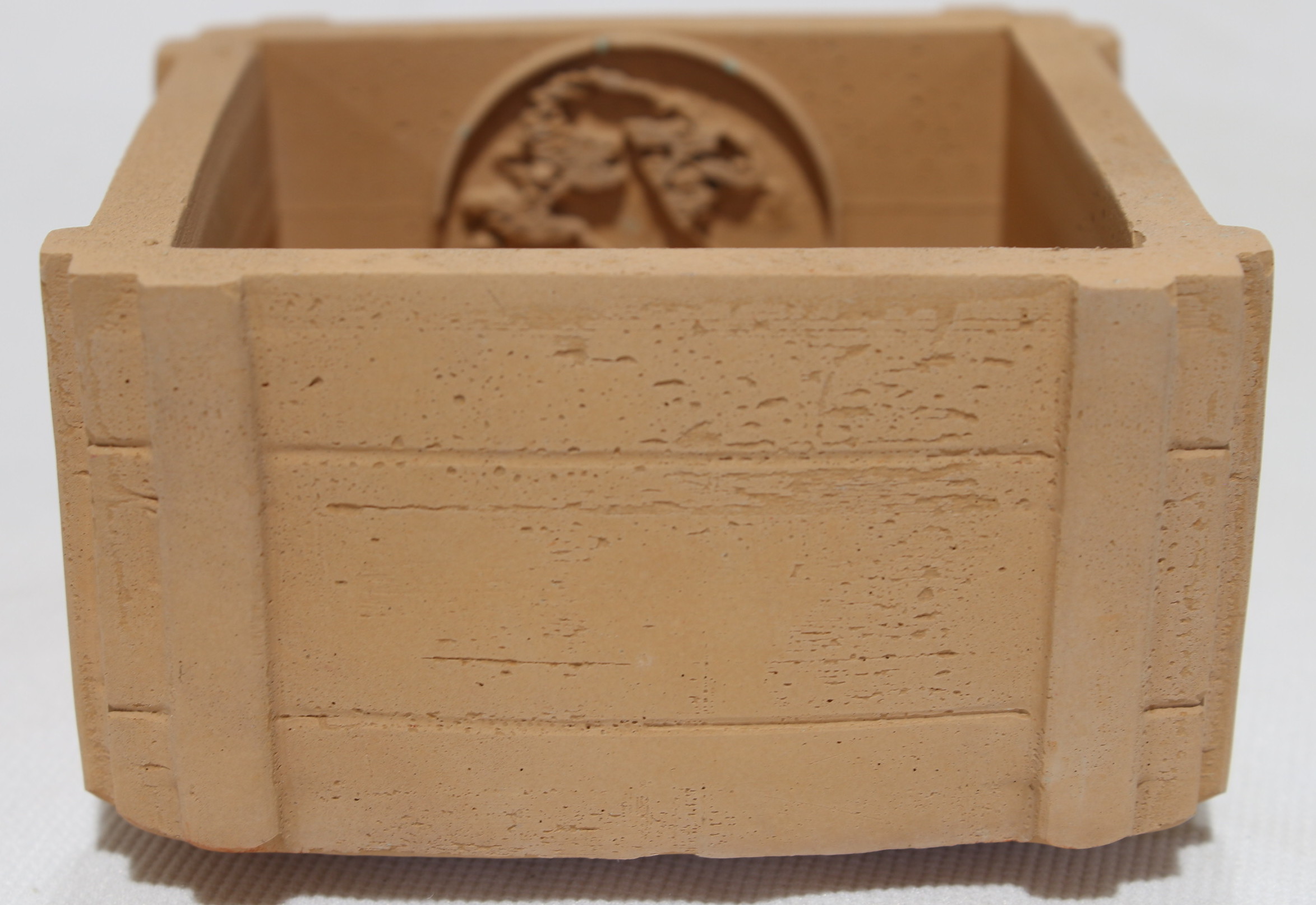 Crate Terracotta 2.5 Inch Pot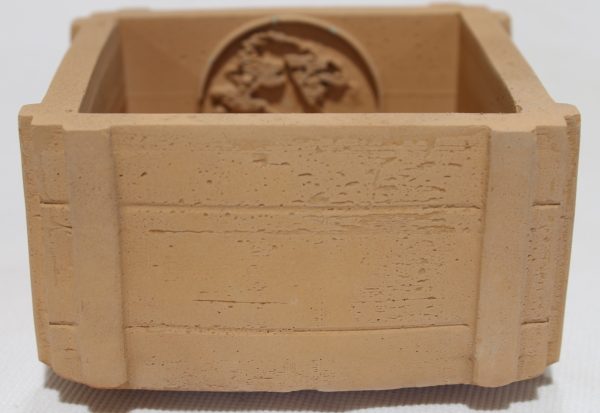 Cupcake Pastel Blue 2.5 Inch Pot
Show Details
Hide Details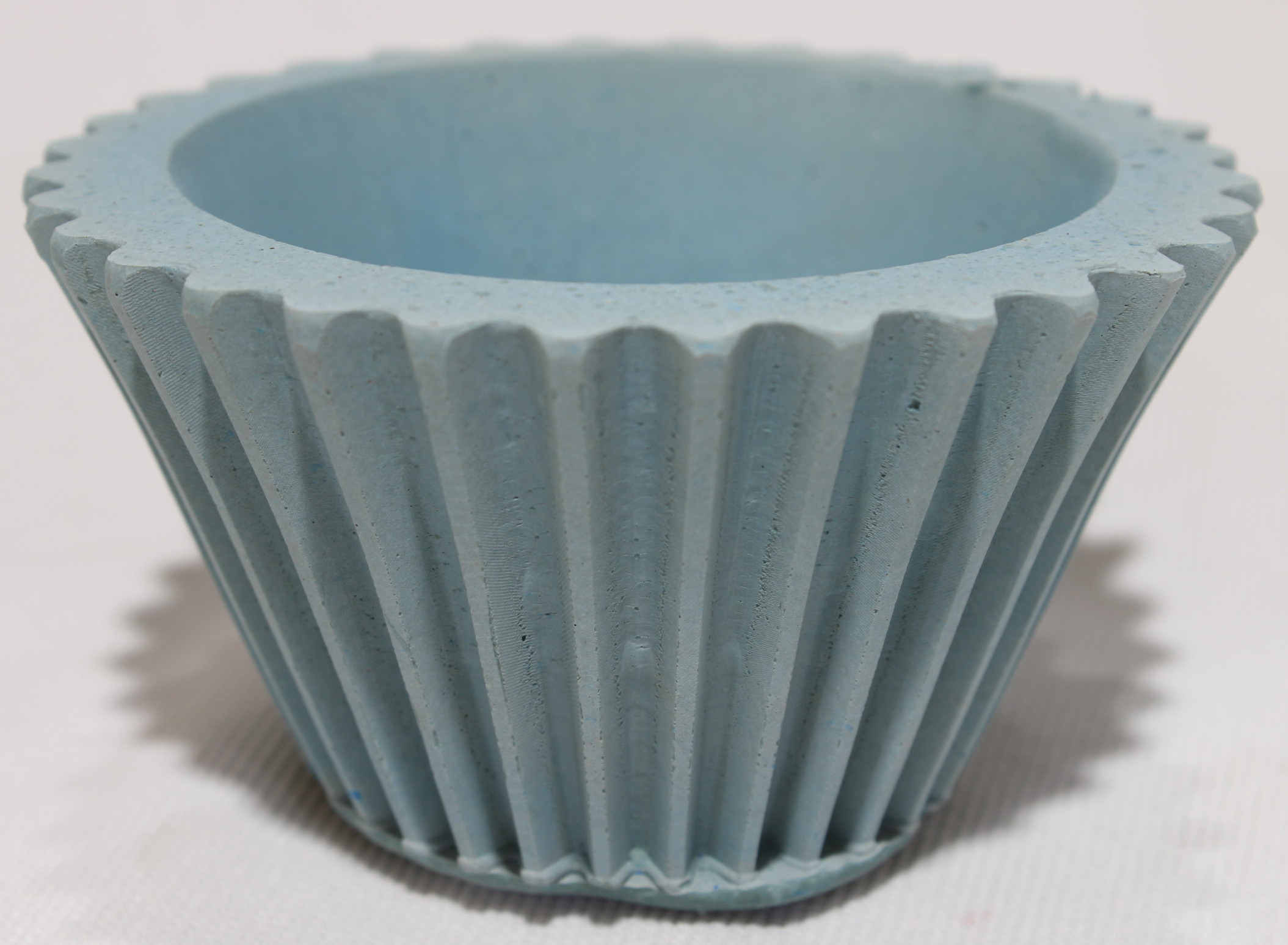 Cupcake Pastel Blue 2.5 Inch Pot
Crate Pastel Pink 2.5 Inch Pot
Show Details
Hide Details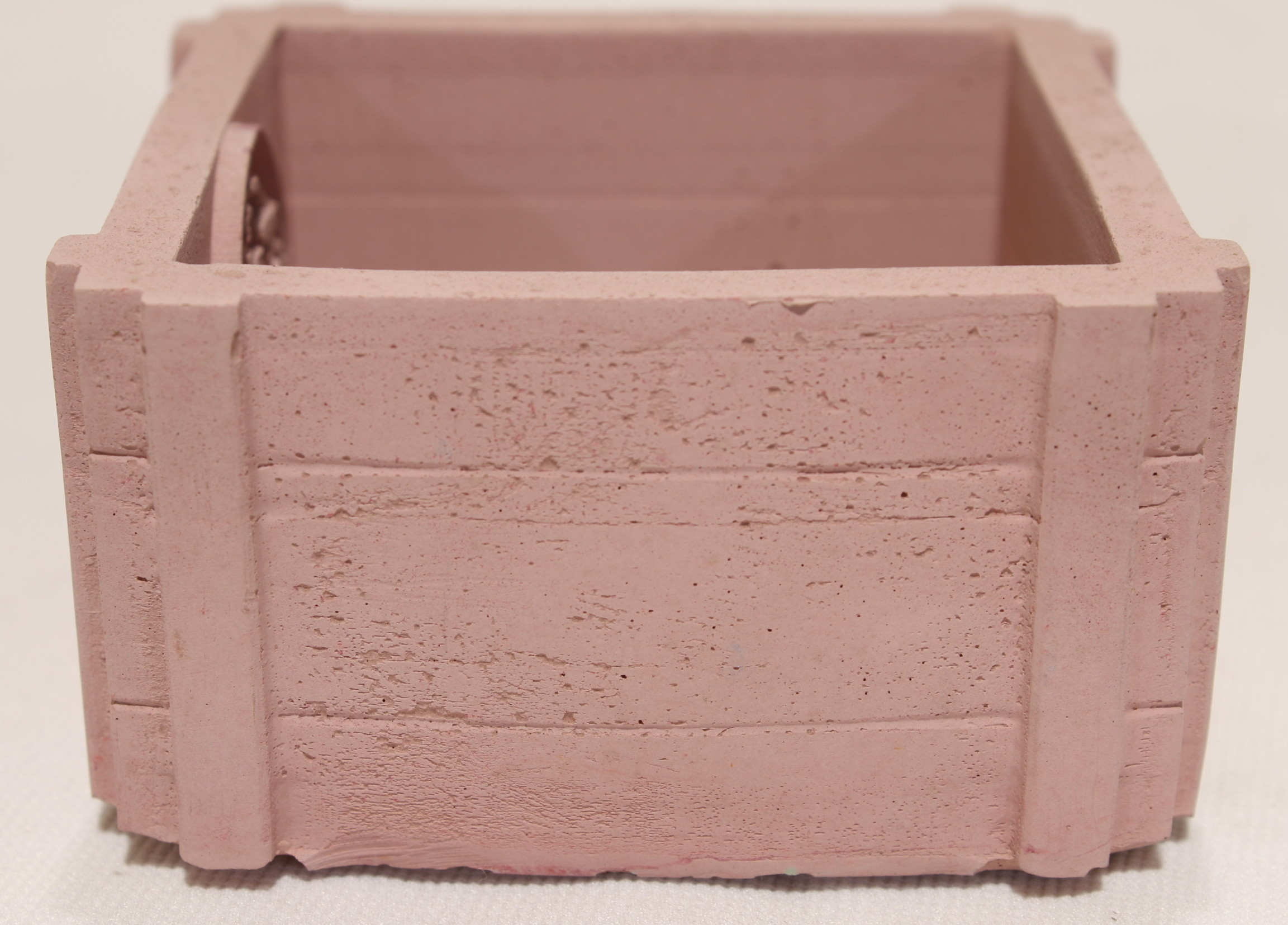 Crate Pastel Pink 2.5 Inch Pot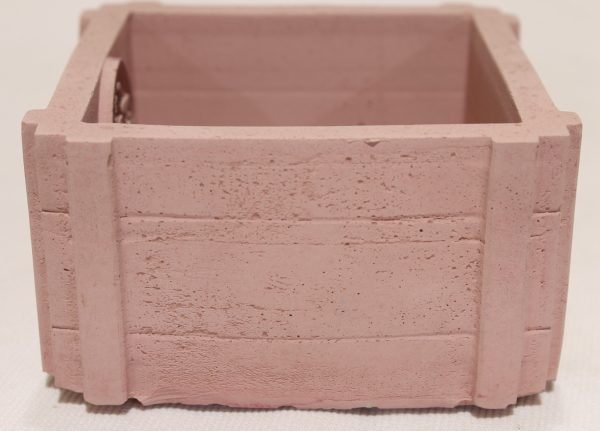 Crate Pastel Green 2.5 Inch Pot
Show Details
Hide Details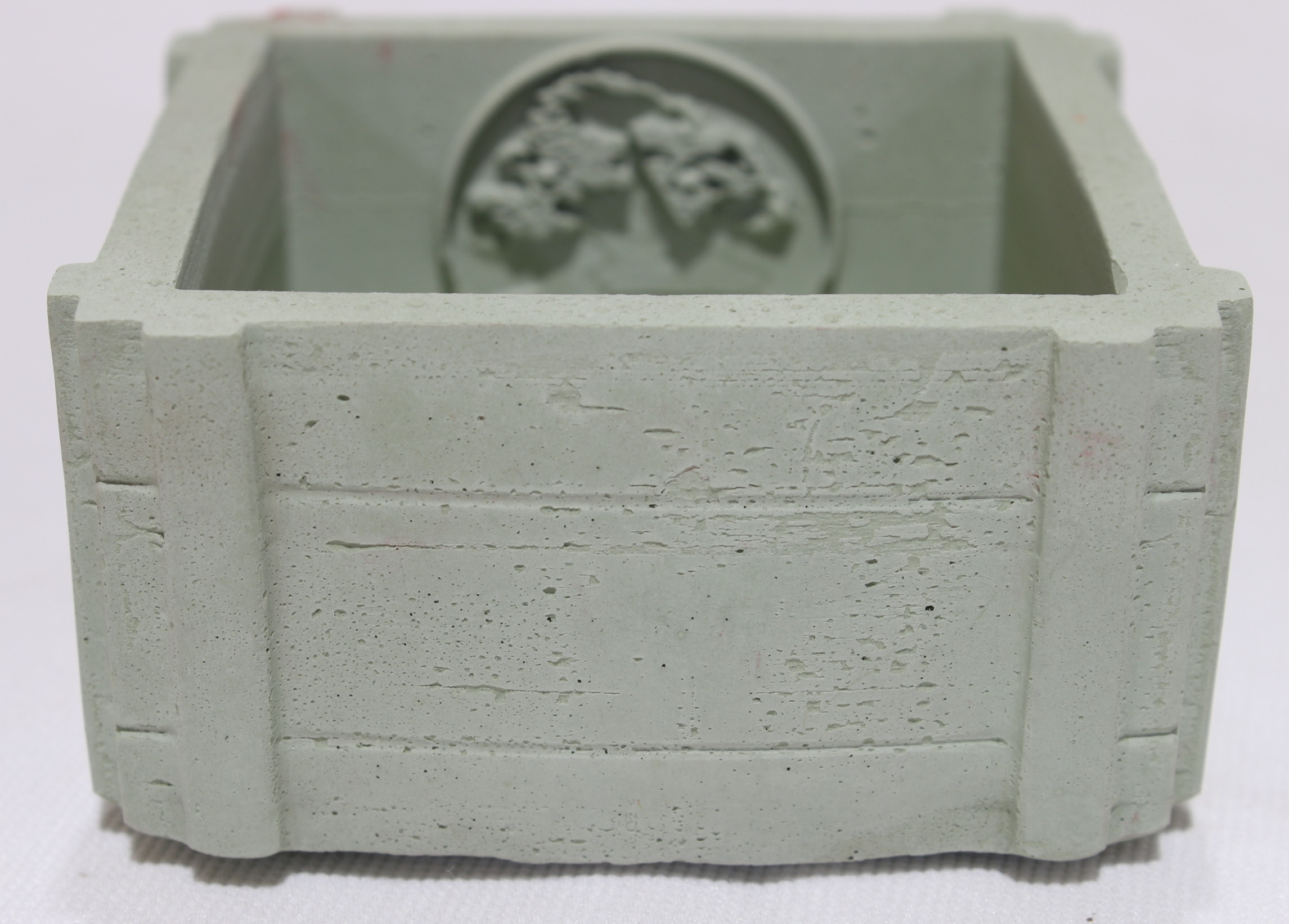 Crate Pastel Green 2.5 Inch Pot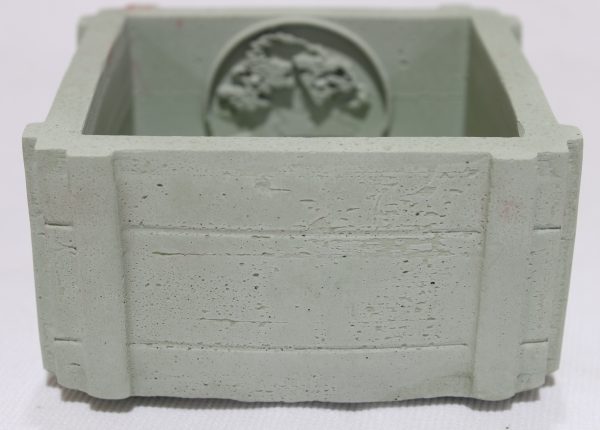 Crate Grey 2.5 Inch Pot
Show Details
Hide Details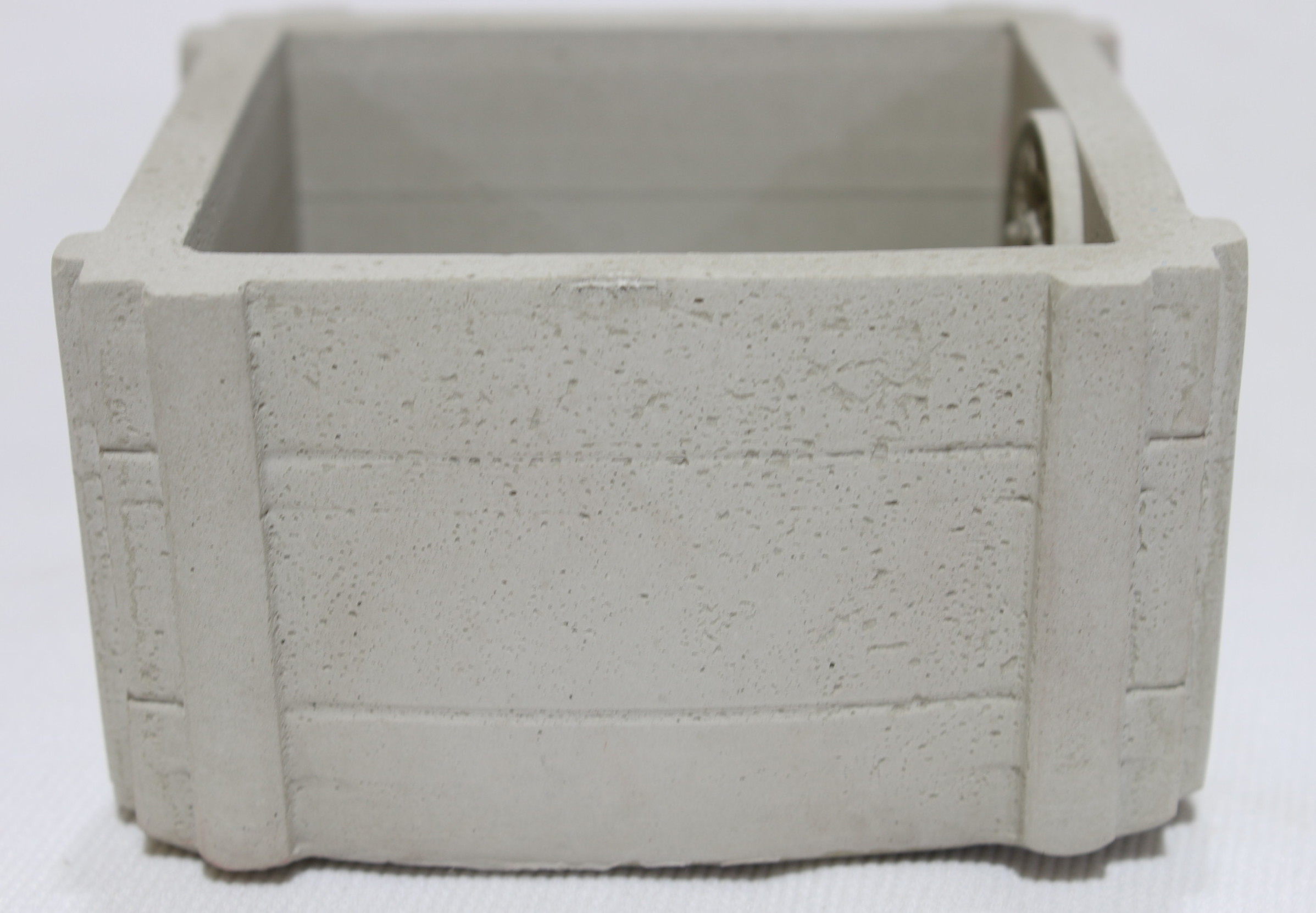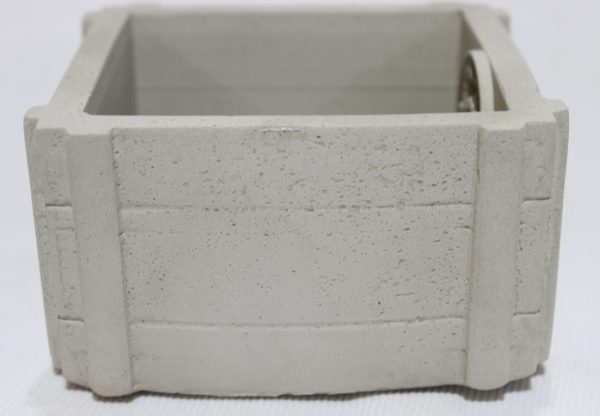 Conical Charcoal 2.5 Inch Pot
Show Details
Hide Details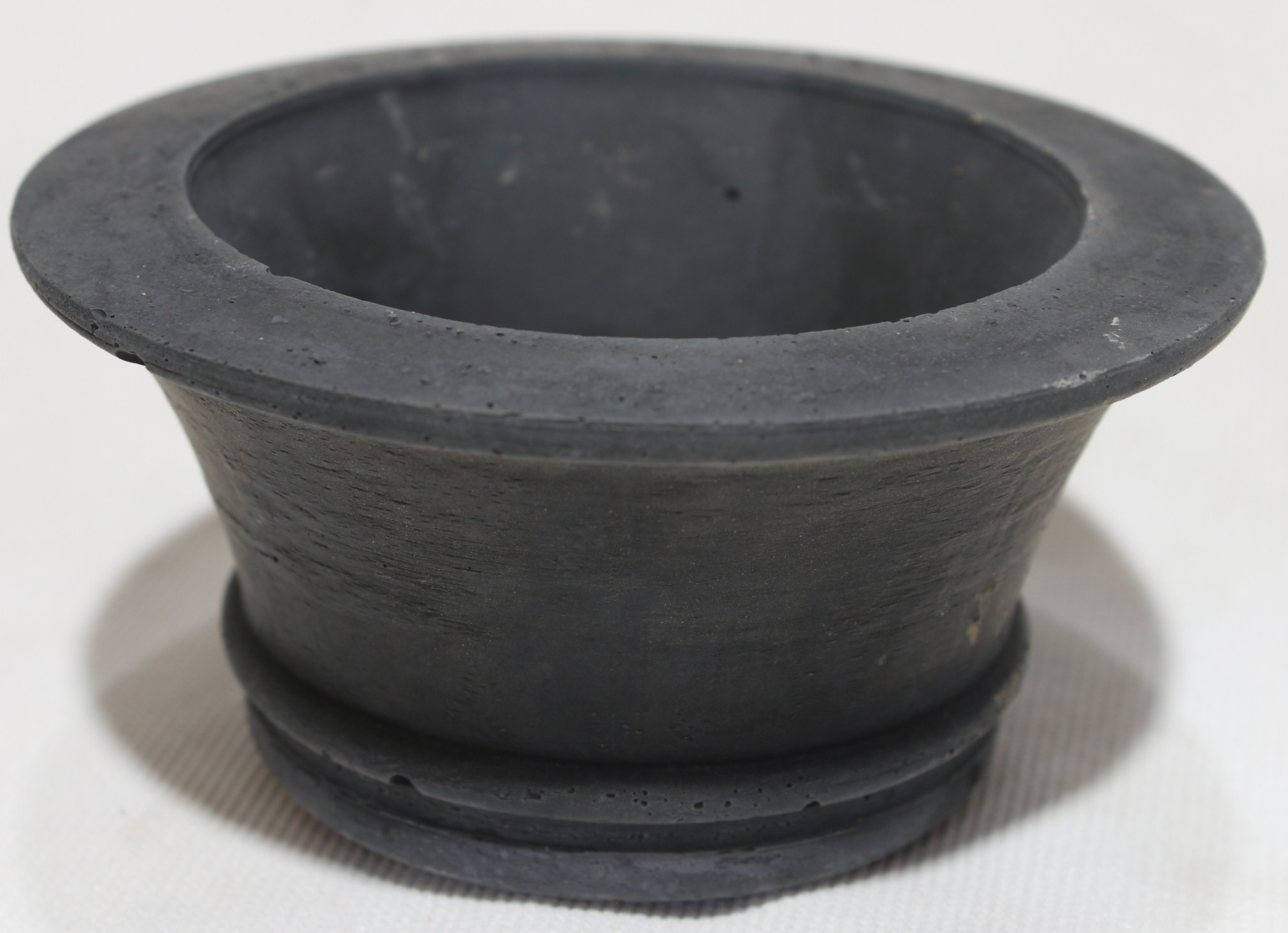 Conical Charcoal 2.5 Inch Pot
Crate Charcoal 2.5 Inch Pot
Show Details
Hide Details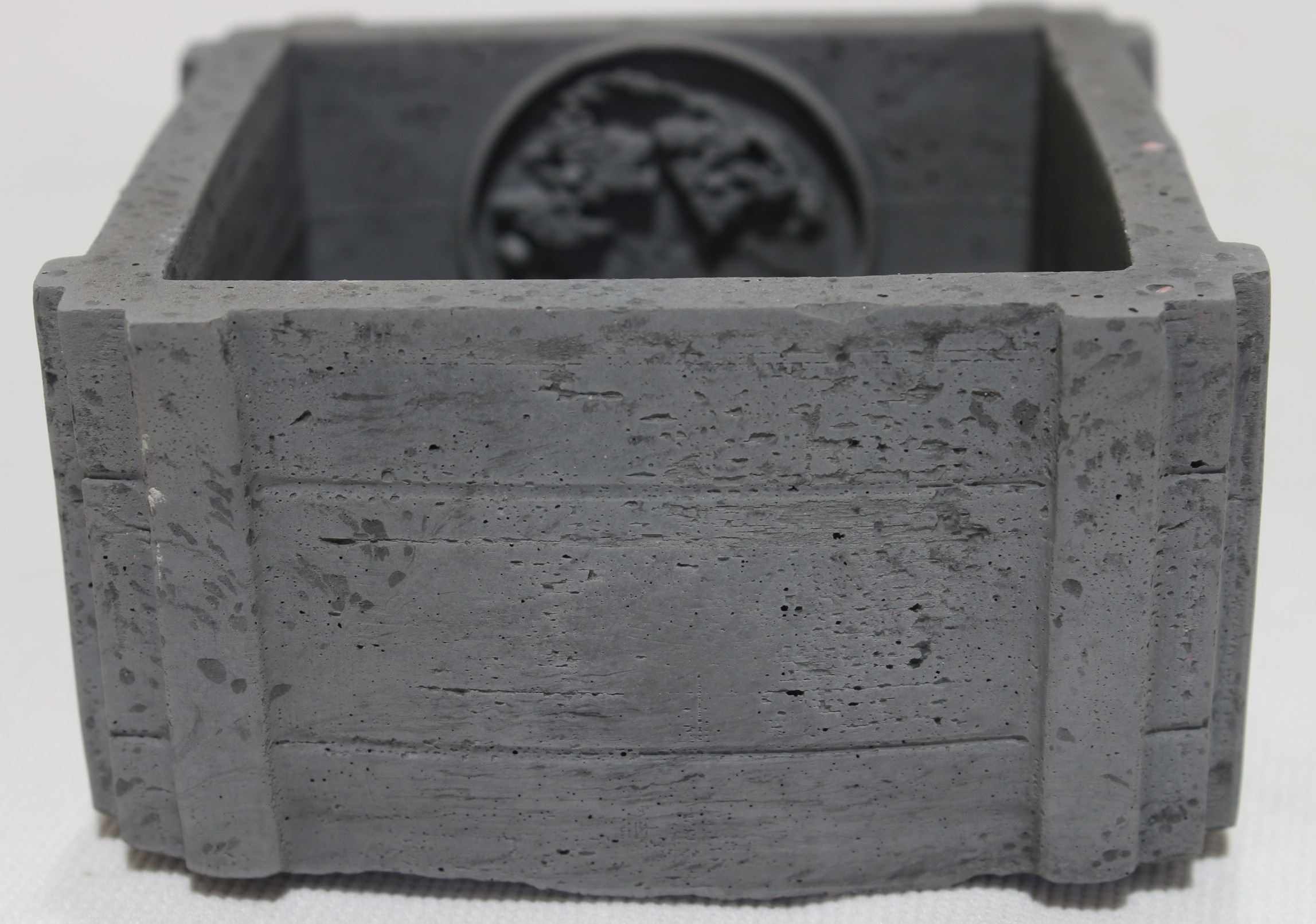 Crate Charcoal 2.5 Inch Pot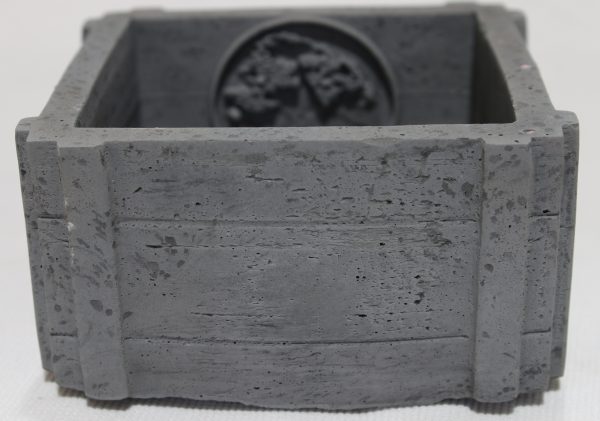 Crate Pastel Blue 2.5 Inch Pot
Show Details
Hide Details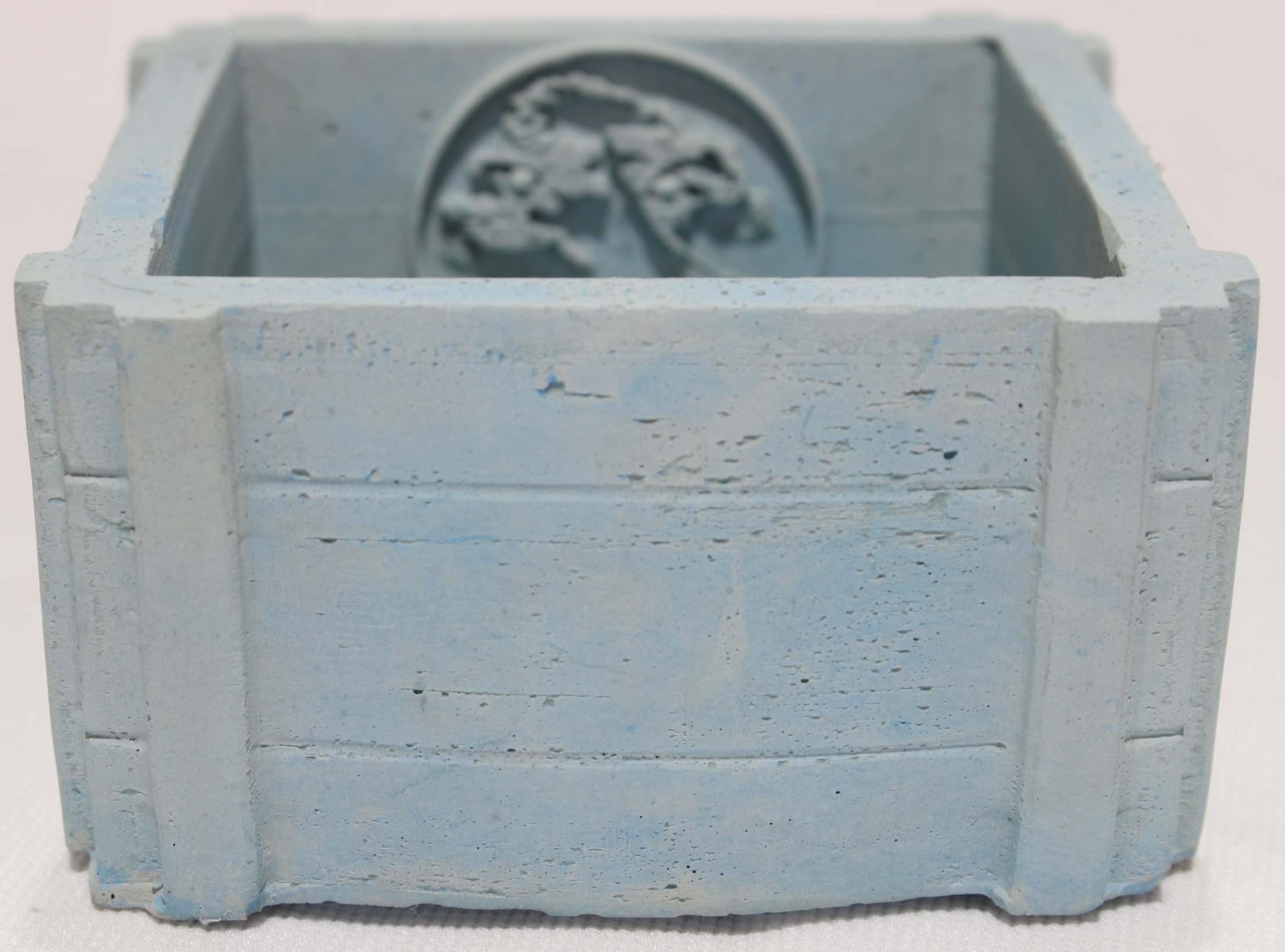 Crate Pastel Blue 2.5 Inch Pot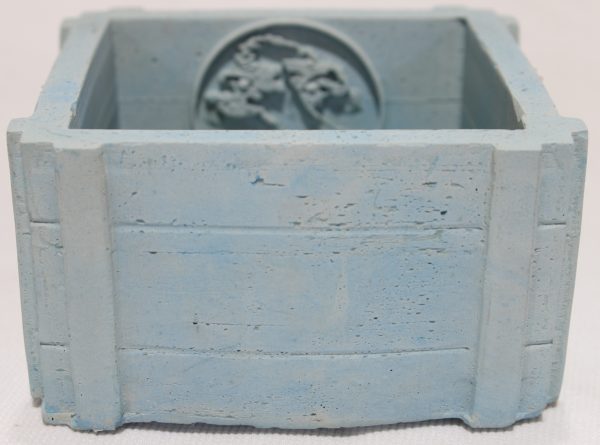 Conical Chololate 2.5 Inch Pot
Show Details
Hide Details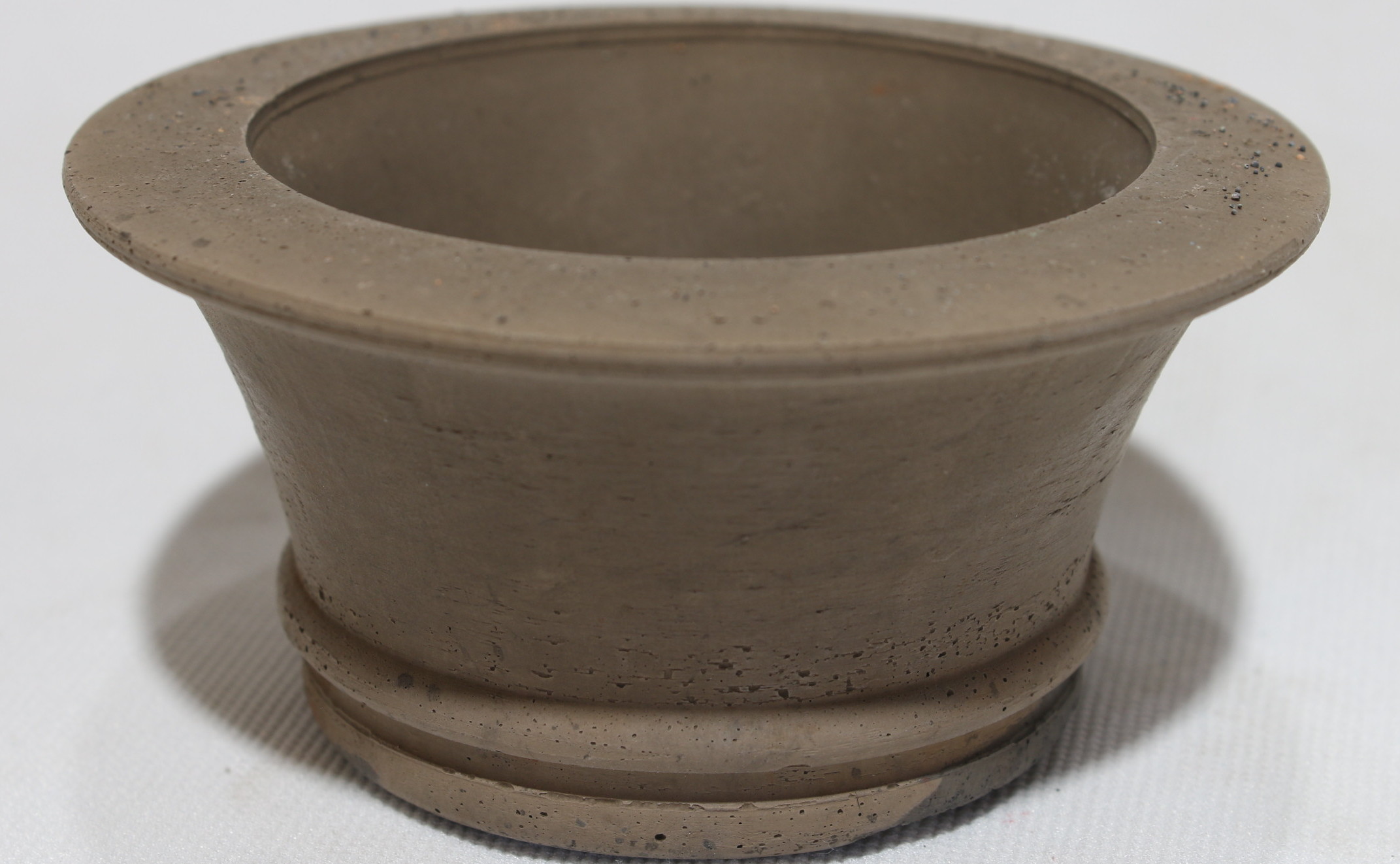 Conical Chololate 2.5 Inch Pot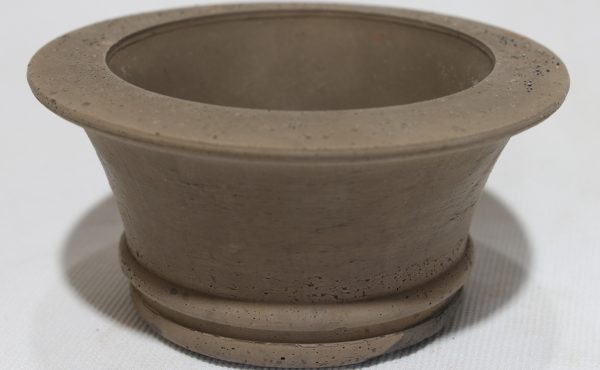 Cone Pastel Pink 2.5 Inch Pot
Show Details
Hide Details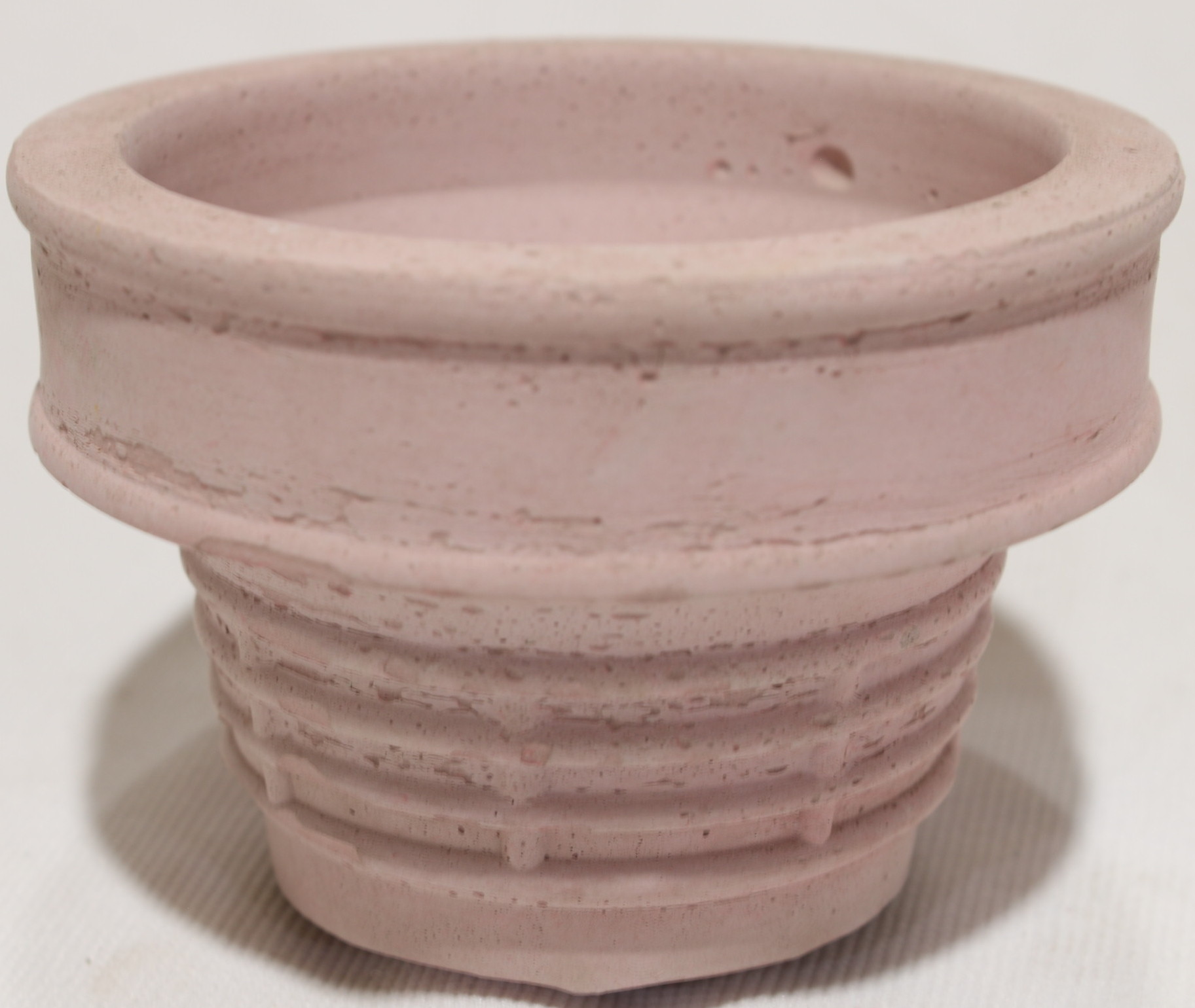 Cone Pastel Pink 2.5 Inch Pot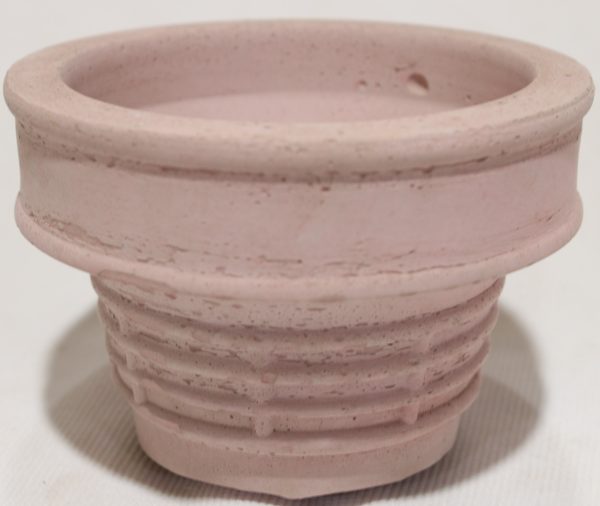 Cone Pastel Green 2.5 Inch Pot
Show Details
Hide Details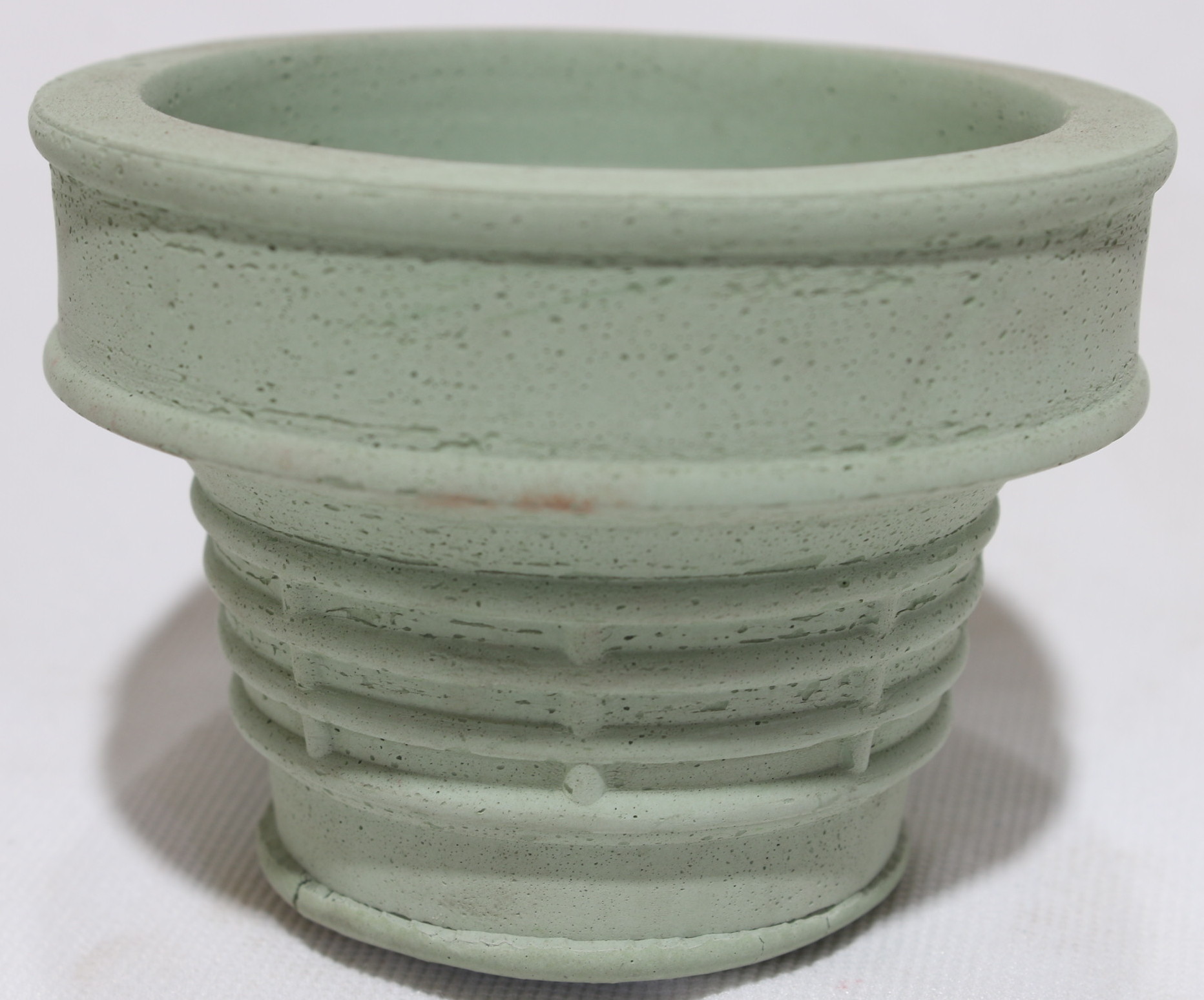 Cone Pastel Green 2.5 Inch Pot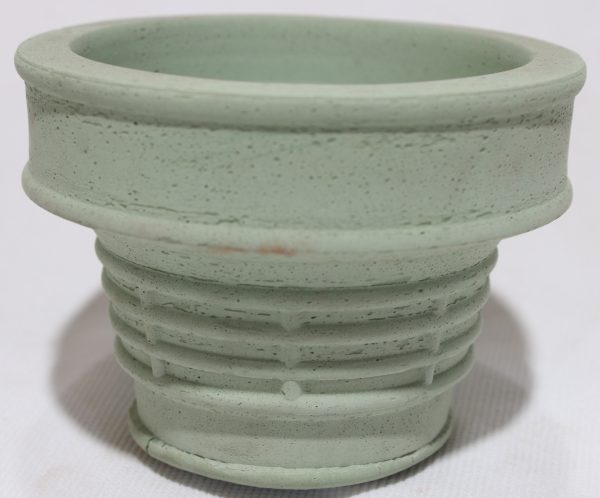 Cone Terracotta 2.5 Inch Pot
Show Details
Hide Details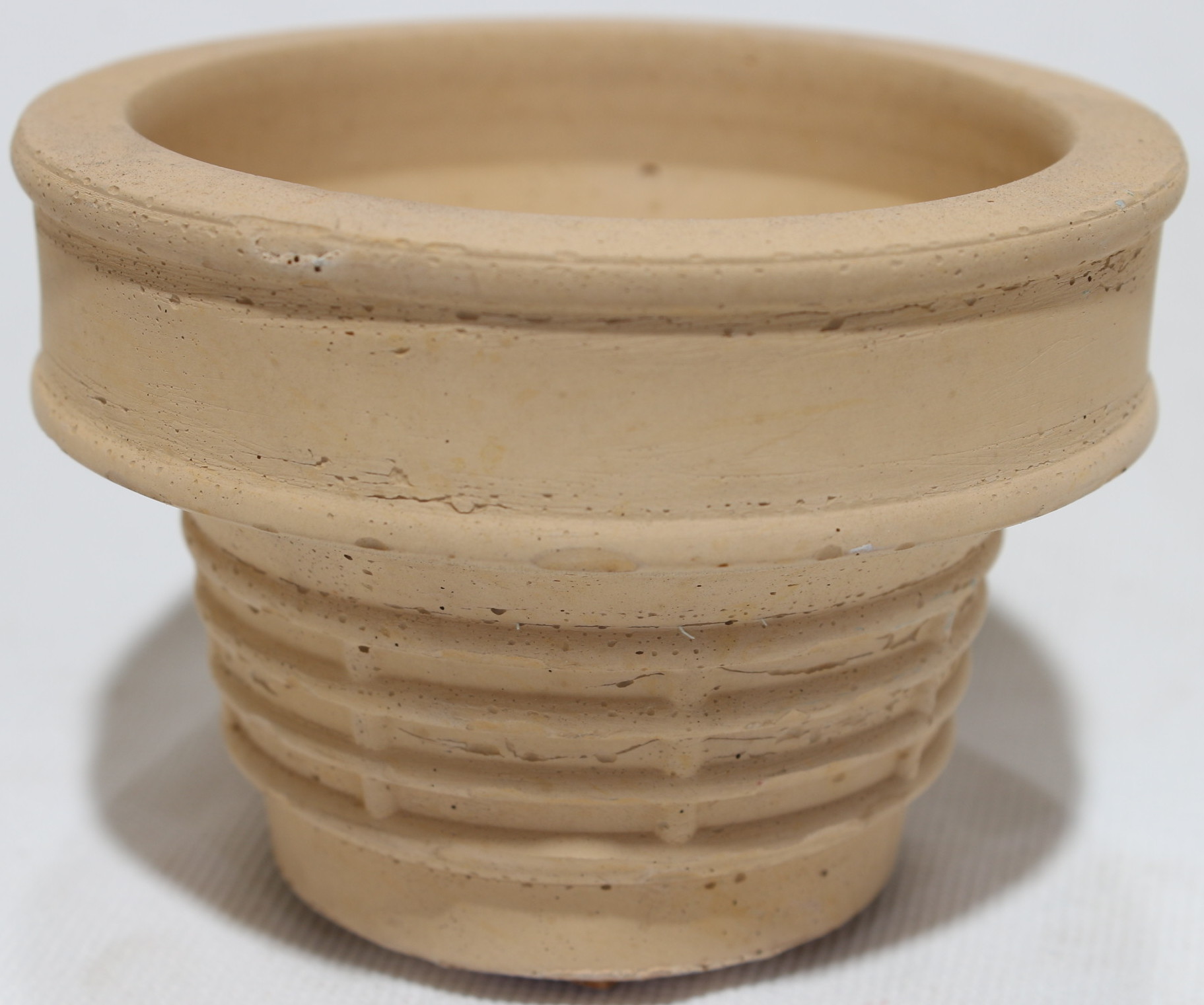 Cone Terracotta 2.5 Inch Pot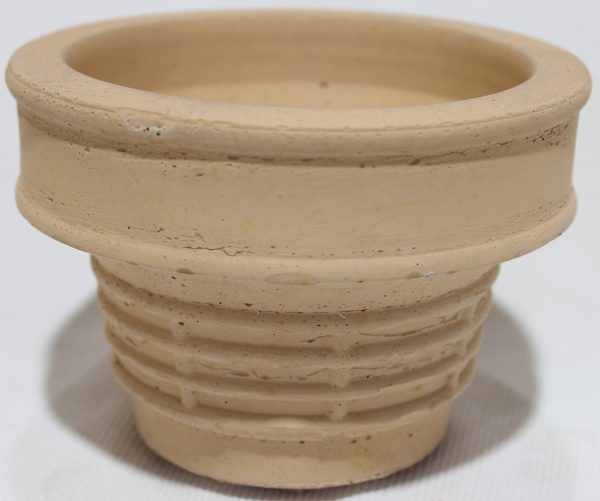 Cone Pastel Blue 2.5 Inch Pot
Show Details
Hide Details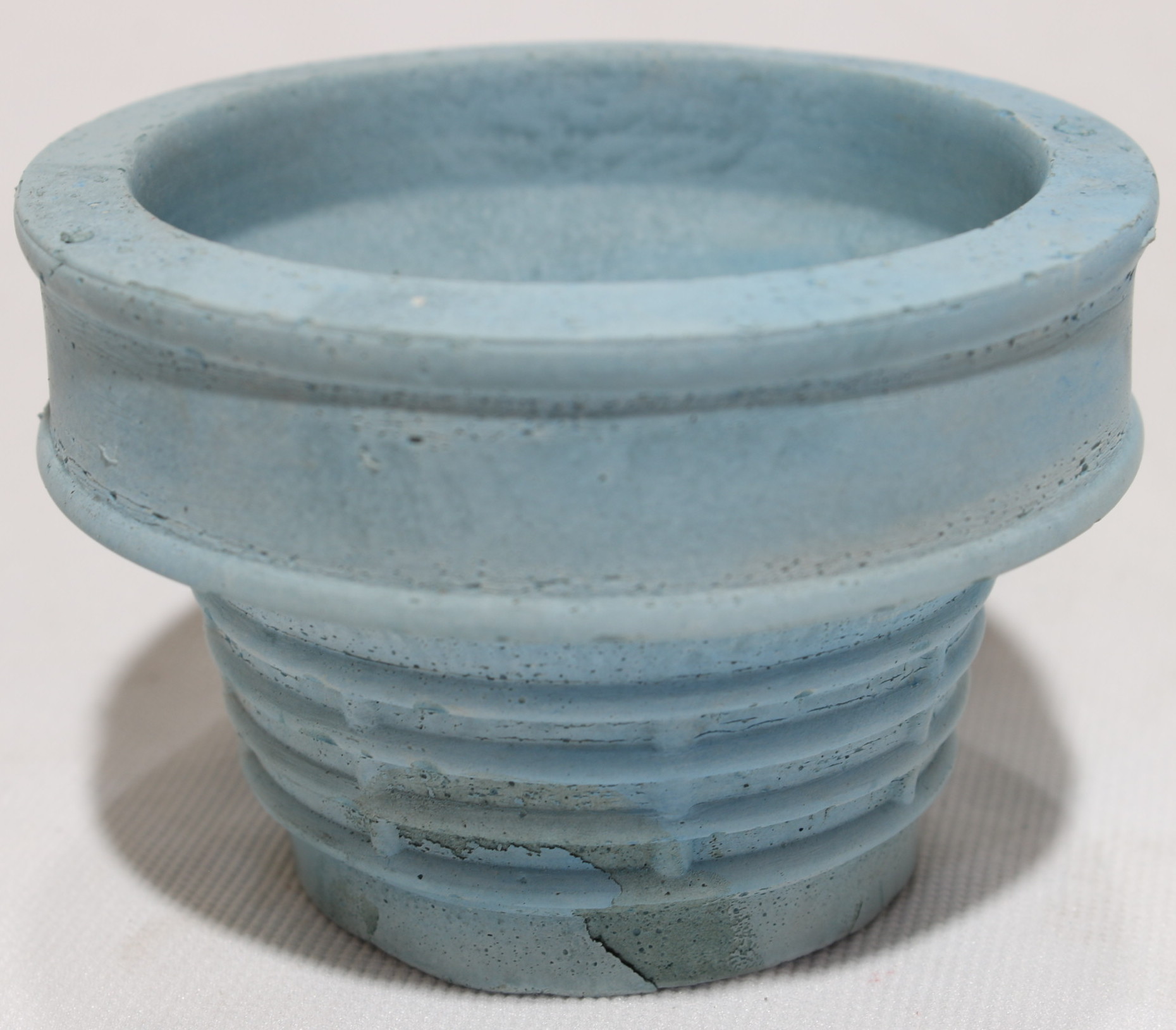 Cone Pastel Blue 2.5 Inch Pot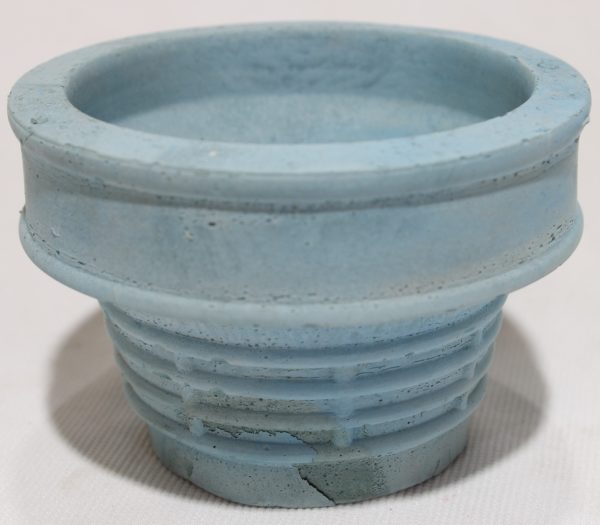 Cone Grey 2.5 Inch Pot
Show Details
Hide Details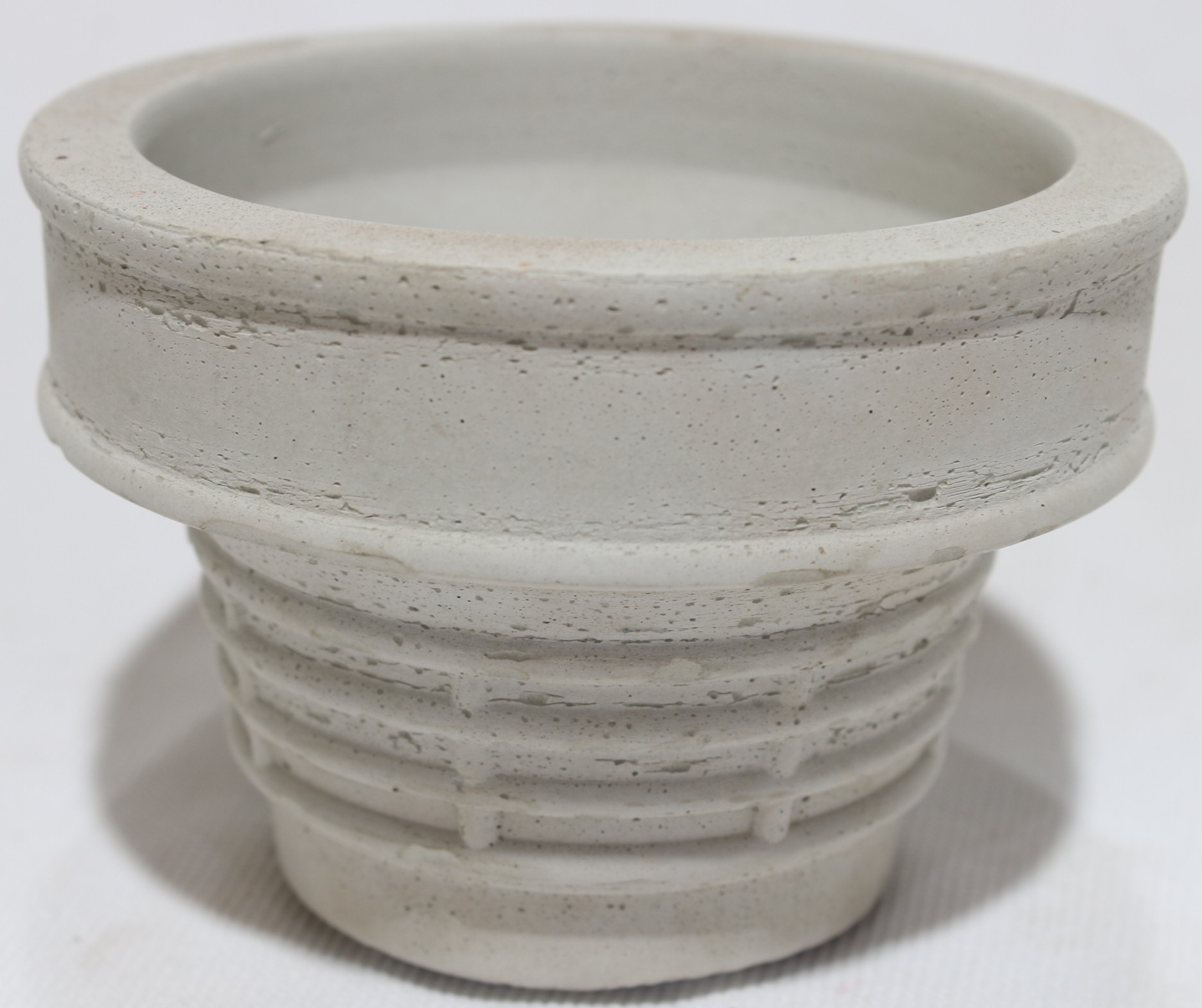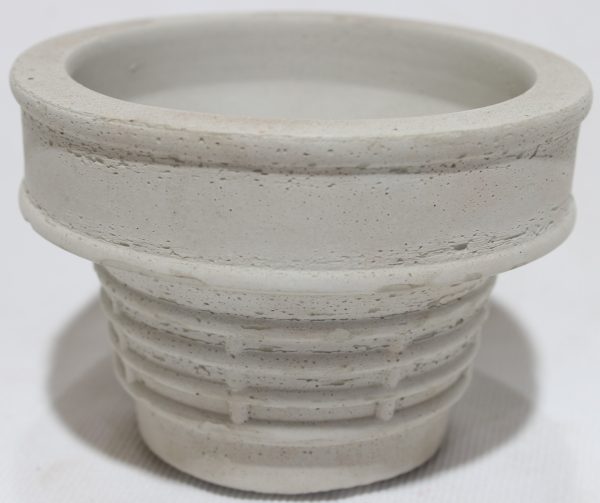 Cone Charcoal 2.5 Inch Pot
Show Details
Hide Details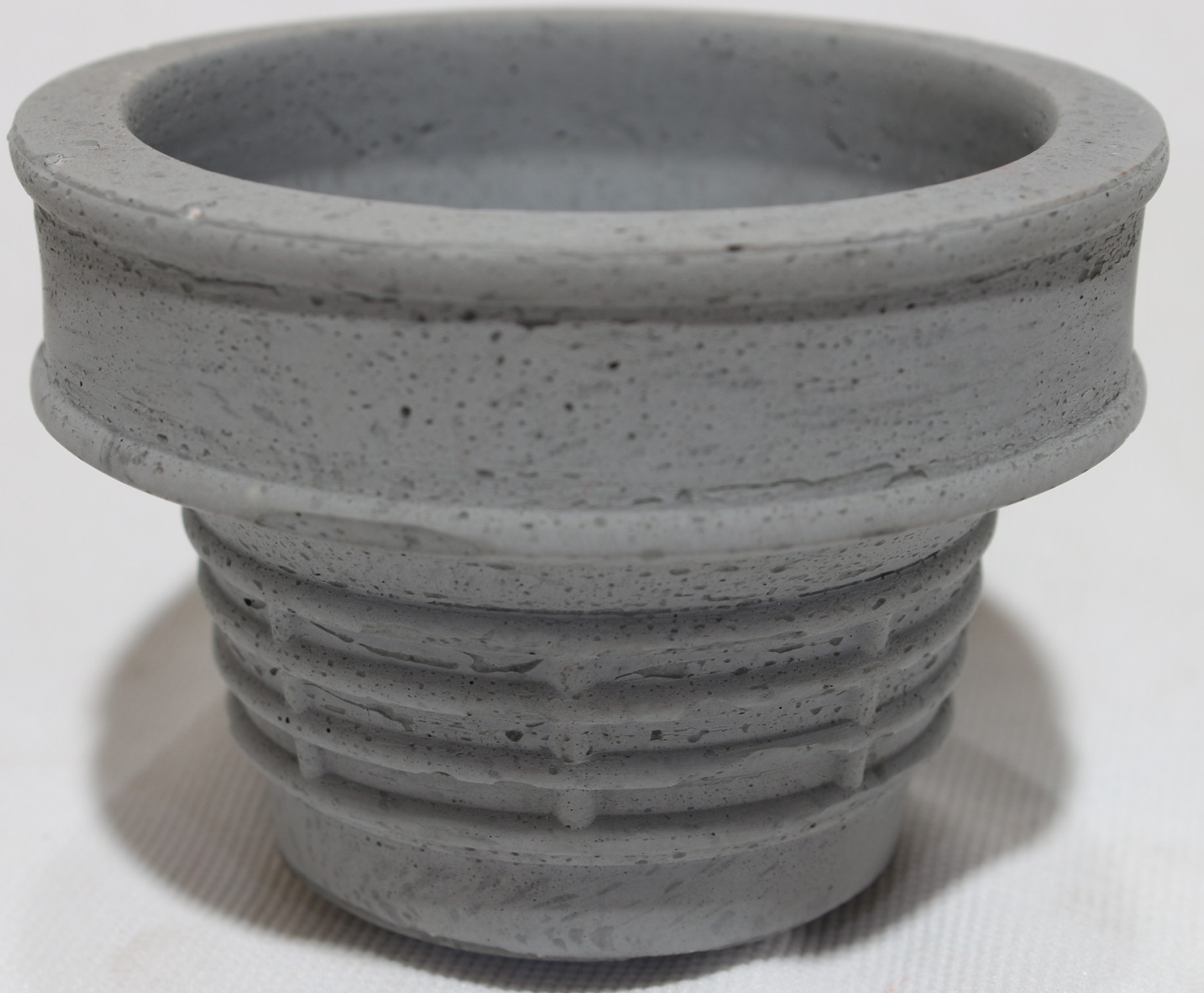 Cone Charcoal 2.5 Inch Pot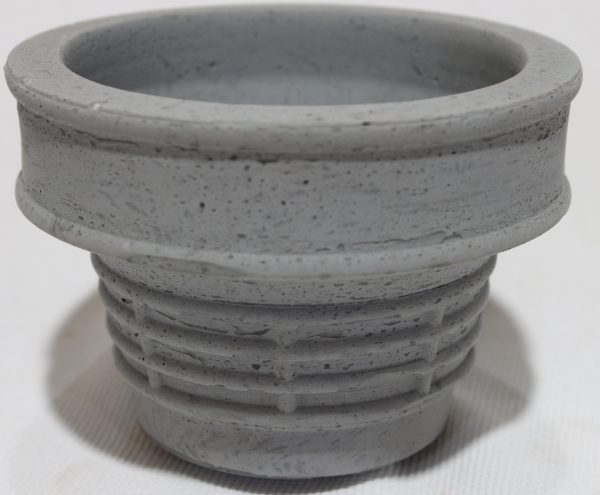 Additional information
| | |
| --- | --- |
| Weight | 7 lbs |
| Dimensions | 13 × 10 × 6 in |